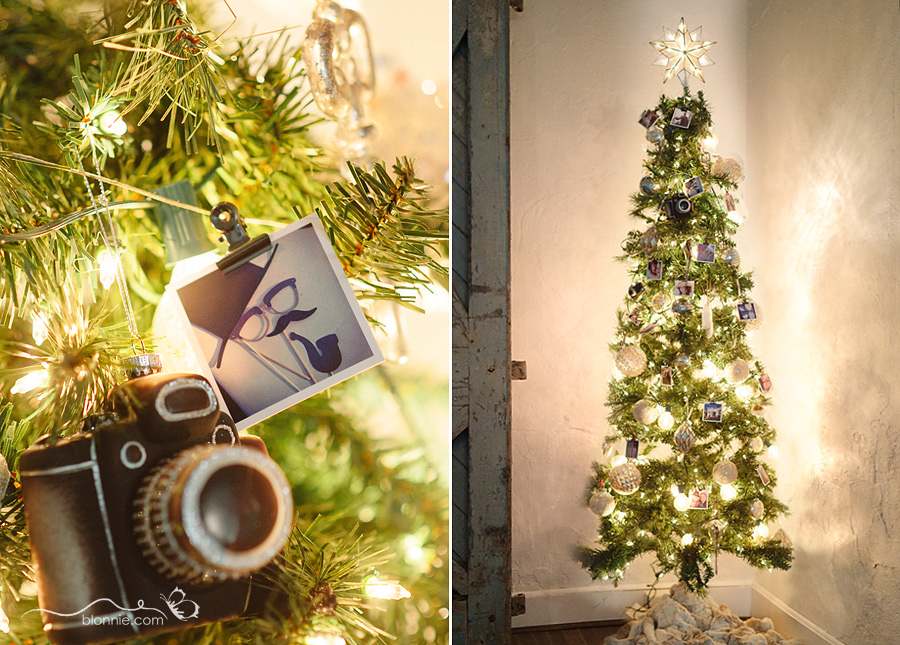 Since this is the first Christmas in my Delaware Photography Studio I bought a lot of new Christmas decorations to make the place more cozy and inviting for the holiday season. I really love the warm twinkly lights and glow of a Christmas tree! I wanted my tree to have a photography theme so here is a cute idea I thought I'd share with you. :)

Using Social Print Studio's Print Studio app, you can print any image directly from your iPhone or Android device using your Instagram Account (or any images on your phone, for that matter)!

By the way, you can see my Instagram account here. Be sure to follow me if you have an account!

After discovering this app, I printed a ton of their minisquares to use as a photo garland on my tree. I was so excited when I got these in the mail because the quality was excellent (and shipping was super fast)! They are printed in a smooth matte finish on a thick piece of card stock-like paper. If you don't use Instagram and would rather print images from your phone in the normal 4×6 ratio, you could always select their miniprints. In addition to the minisquares, I also purchased hemp cord [Amazon] and these little hinge clips [Amazon]. I decided to use hinge clips instead of just punching a hole in the images, so I could keep and reuse the photos after I remove them from the tree.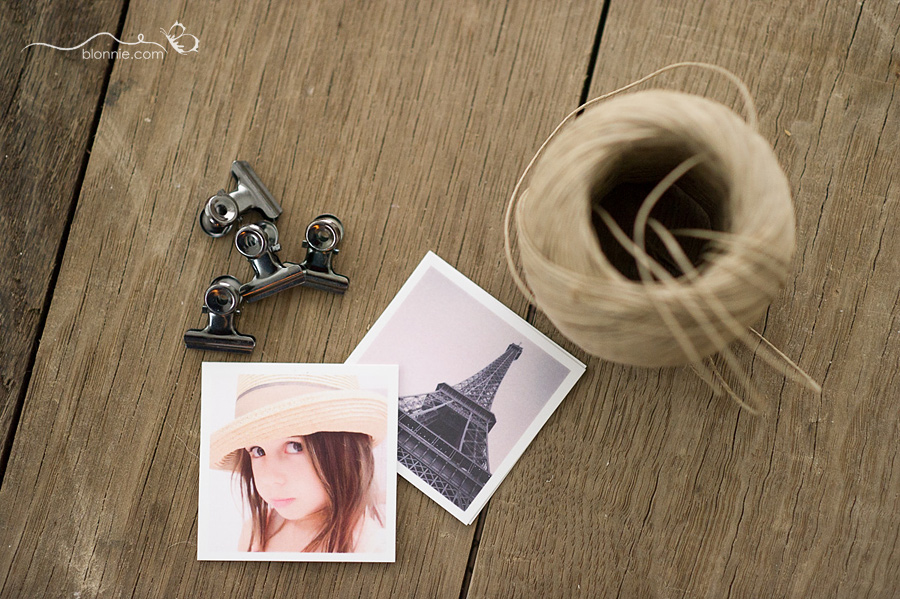 I measured my cord by stringing it around my tree to see how much I'd need and then cut it to length. Next, I tied a little knot around each of the holes on one side of the hinge clips. I tied my clips about a foot to a foot and a half apart, but of course you can tie yours as close or as far apart or as close as you desire. A tip: Before tying on each of the clips, you might want to cut the long string in half (or even thirds/quarters if your tree is large). I cut mine in half, because tying on each of those clips with such a long piece of string can get a little unwieldy. After the clips were all tied on, I clipped together two minisquares back to back so there would be an image on each side, even if the clip twirled around. After I clipped all of the images on, I strung the garland around my tree and I was done! :)

If you don't want to make a garland, I'm sure you could make these simply as ornaments instead, by tying a loop on each of the hinge clips with the hemp string.

I love seeing some of my favorite memories hanging on my tree and best of all I think the entire process only took me about 20 minutes!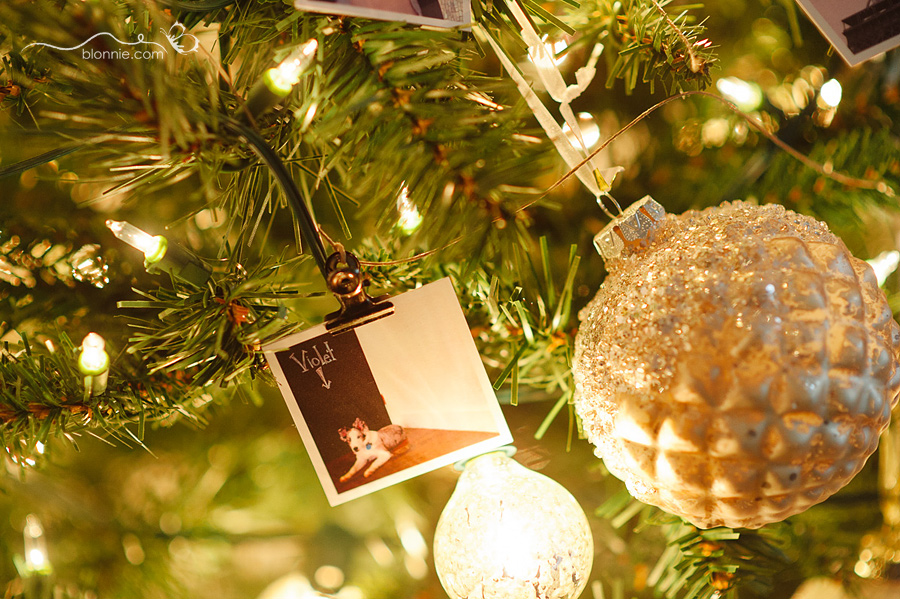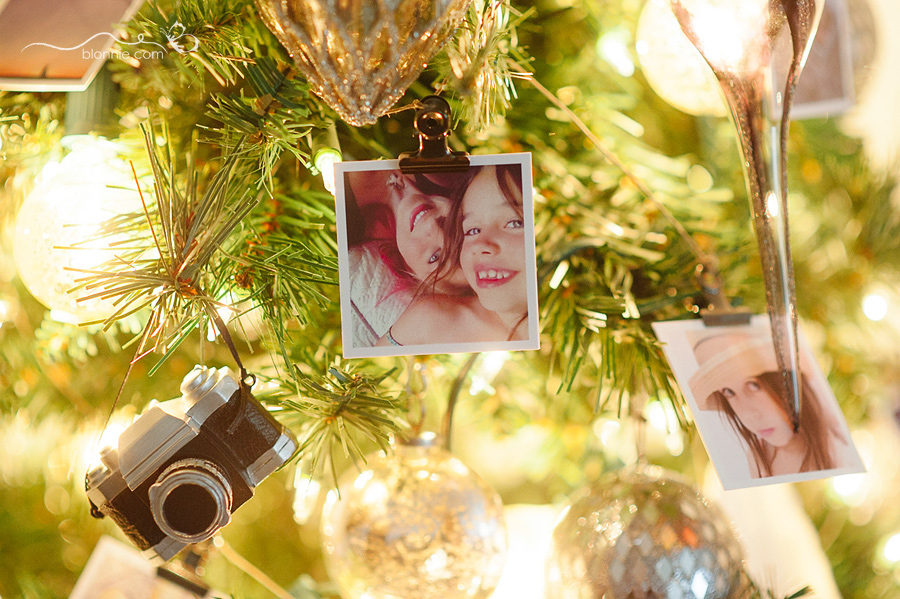 Instagram Christmas Tree