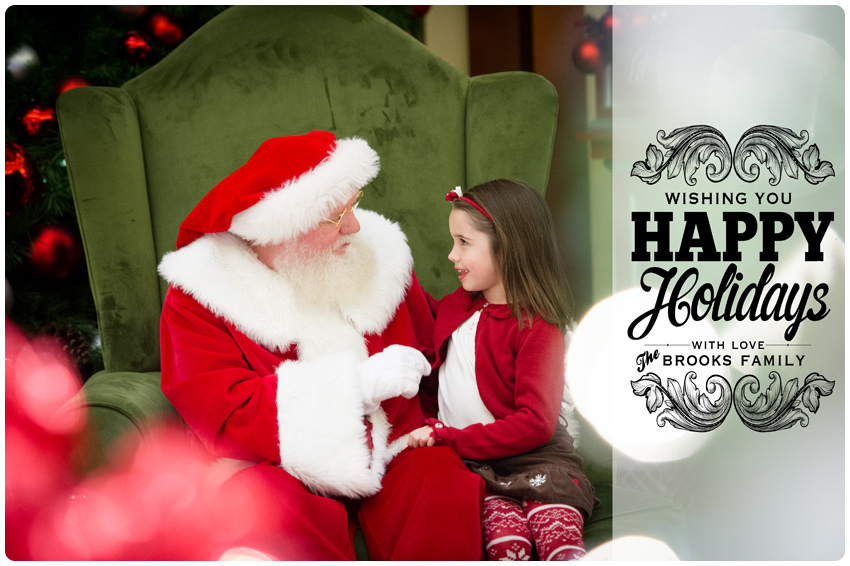 Every December since December 2006 when my daughter was 6 months old, we have taken her to see Santa Claus at the Christiana Mall here in Delaware. Every.single.year, she has smiled her beautiful smile while sitting happily in Santa's lap. We now have 7 Christmas photos of her with Santa – all with her wonderfully radiant smile.

As the years pass quickly by, and I watch her growing through these seasonal images, I realize that one day she may no longer care to visit Santa. One year may very well be the last photo I get of her sitting on Santa's lap (or as was the case this year, sitting beside him, because she is getting too big to sit on his lap!) I won't realize it that year. I won't realize at the time, that it will be the last, but it will come, and pass casually by. Moments like these are so important to me and I hope to never forget. But inevitably, I will forget things…. this is one reason why I cherish every single photo I have of Sheridon. Photos taken by me – photos taken by the photo-mill like businesses her school hires for student headshots – cell phone snapshots – and the photos taken by the mall staff of my child sitting happily by Santa's side. Every single photo contains a potpourri of memories that I hope to always remember every time I glance at those pictures. Especially when I'm a grandmother myself (if Sheridon so chooses) and I see my grandchildren in the very same photos I've watched Sheridon growing in through the years.

This Christmas I decided to do something a bit different and stand further away while Sheridon had her yearly visit with Santa. I love how I was able to capture her personality, Santa's charm, and their tiny interactions that are not usually seen in the standard "photo with Santa." These are exactly the type of photos I strive to capture during weddings. Photos that show the interaction between two people who are truly interested in one another. The "in between" moments when people are not posing for my camera. The moments when people are genuinely themselves. Photos that show who the people are and not just how they look.

So without further ado, here are a few more photos from Sheridon's visit with Santa. I hope you all have a wonderful holiday season and enjoy the happy moments with your family members, young and old.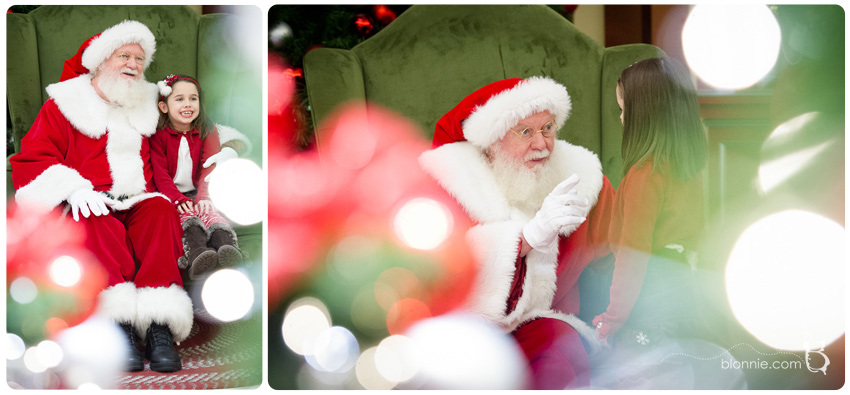 Delaware Family Photographer: Photos with Santa