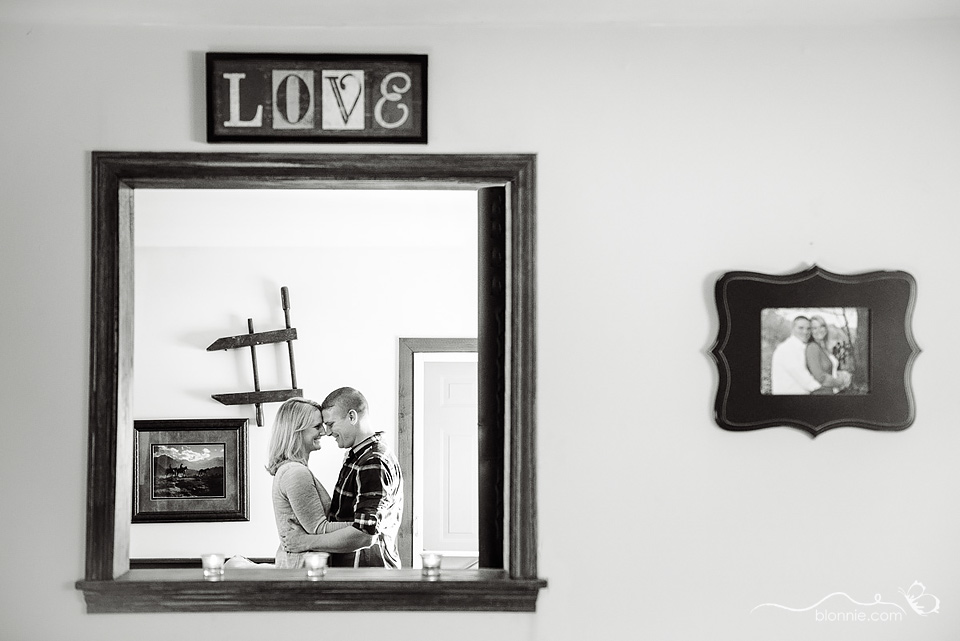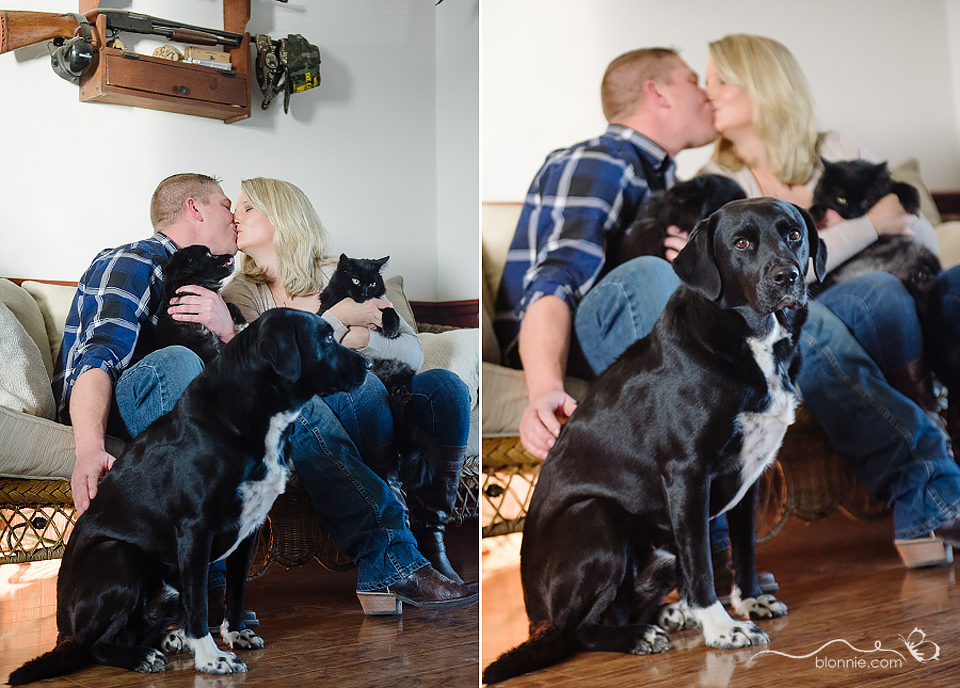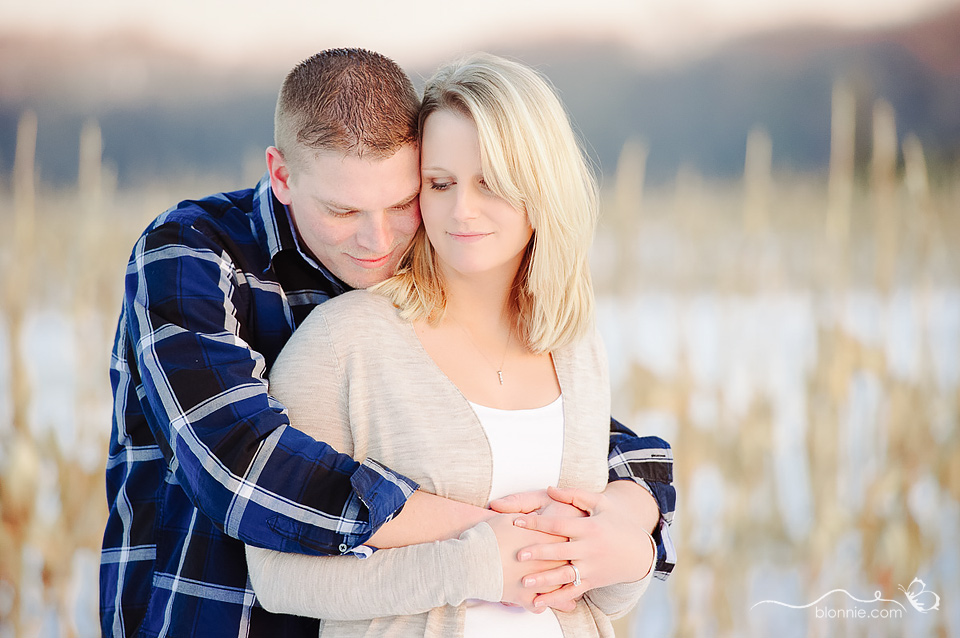 Sandy and Brandon wanted me to take their Delaware engagement photos around their home. I loved the idea of photographing an engagement session that was truly unique to them and not just some pretty location we chose as a backdrop. This place has true meaning to them. I photographed their engagement session around their house in Smyrna on their family's farmland surrounding their home. There have been some crazy days in the Northeast this winter, but we were fortunate to have scheduled this session for a beautiful (and warm-ish) winter day. Thankfully, the pretty white snow was still covering the ground. This is actually the first time I've ever done an engagement session in the snow! It did get a little chilly as the sun started to set, so we took the last few photos of the day with the sun falling below the horizon creating a breathtaking watercolor-like sky. Sandy and Brandon are very lucky to have their home surrounded with such a fantastic view of these kind of Delaware sunsets. :)

As you can tell, Sandy and Brandon are big time animal lovers – me too!!! (I think my dog, Violet, charmed Sandy when we first met and I credit her for at least part of the final decision of them deciding to hire me! ;)) We made sure to include Sandy and Brandon's dog and cats in some of the photos, but I have to admit…. there was also a lot of curious animal photo-bombing going on that none of us had any control over (I kinda loved it.) :p

I'm looking forward their summer wedding which will be held at the Winery at Elk Manor in North East, Maryland.