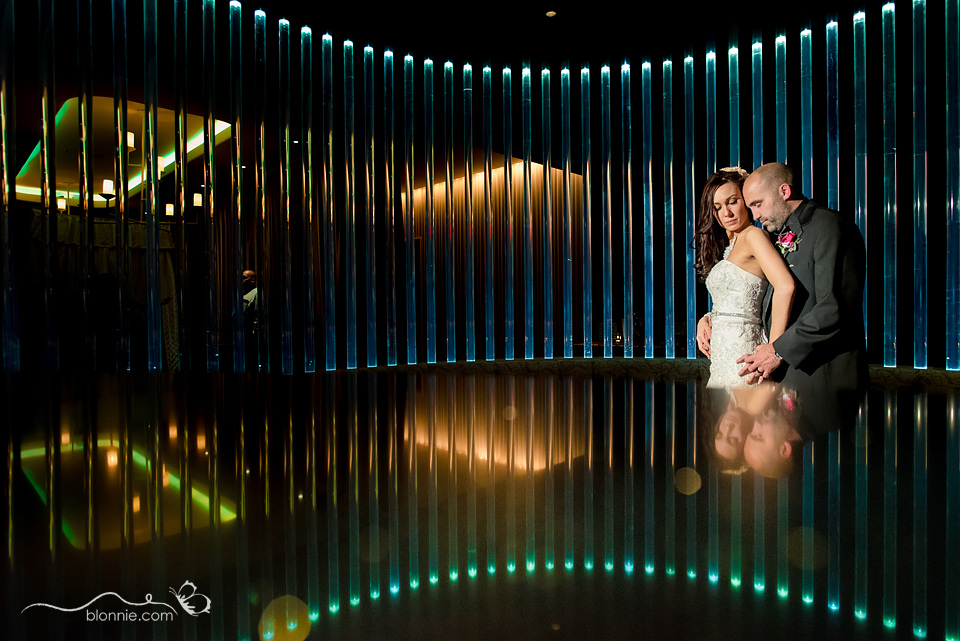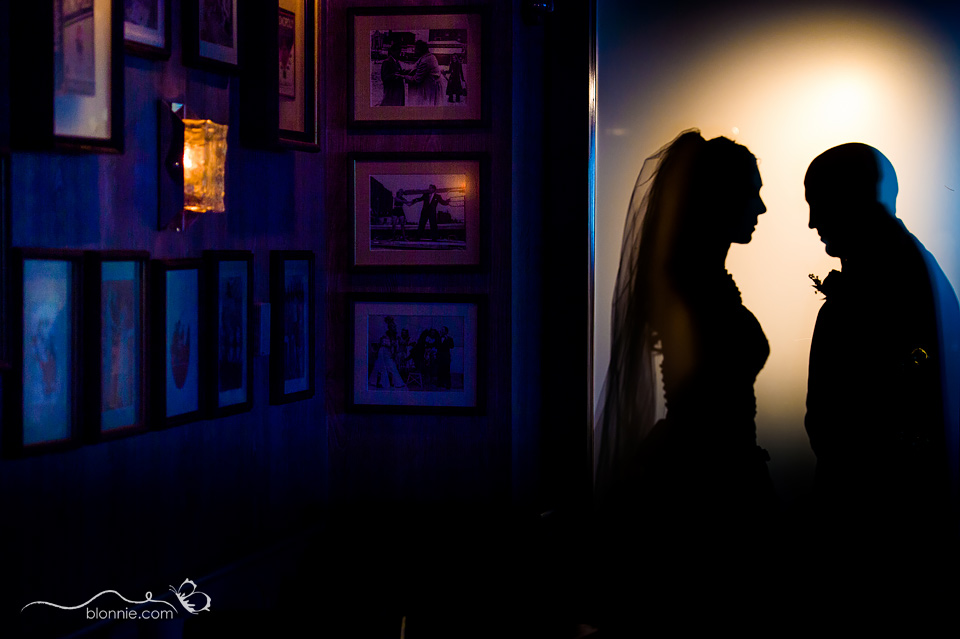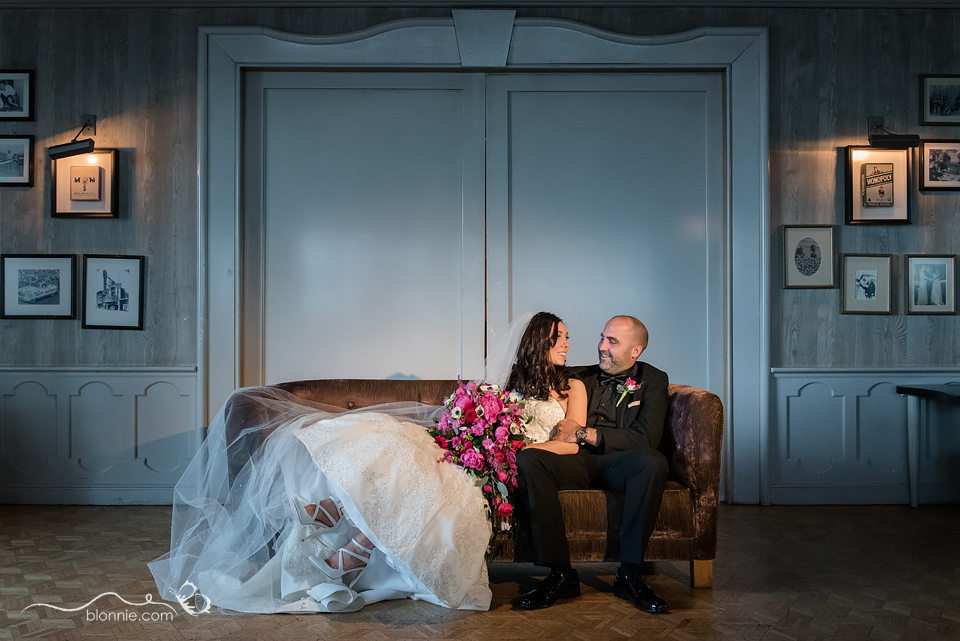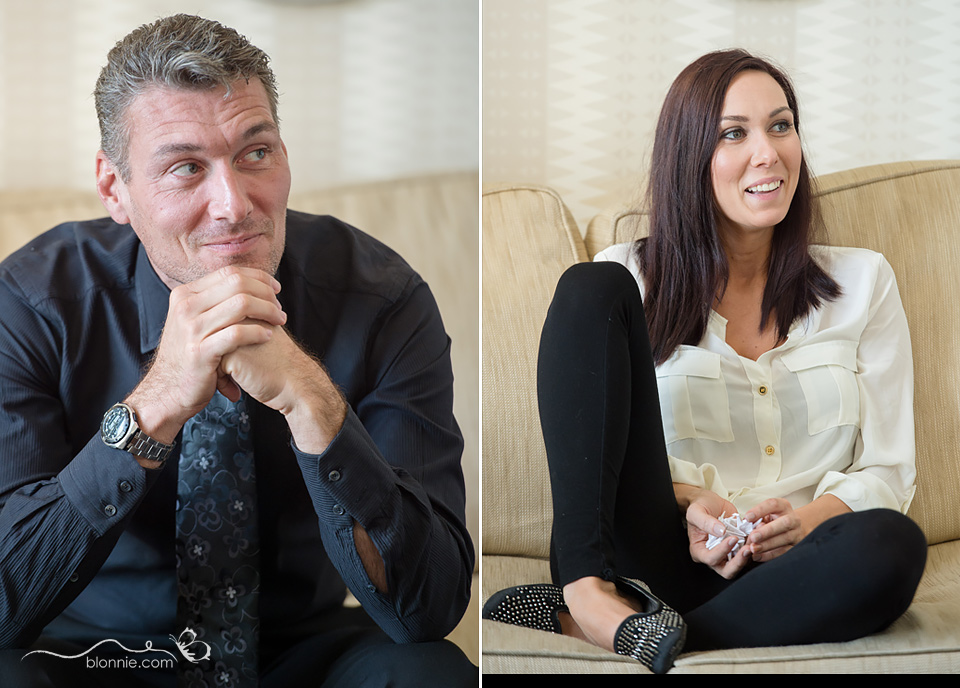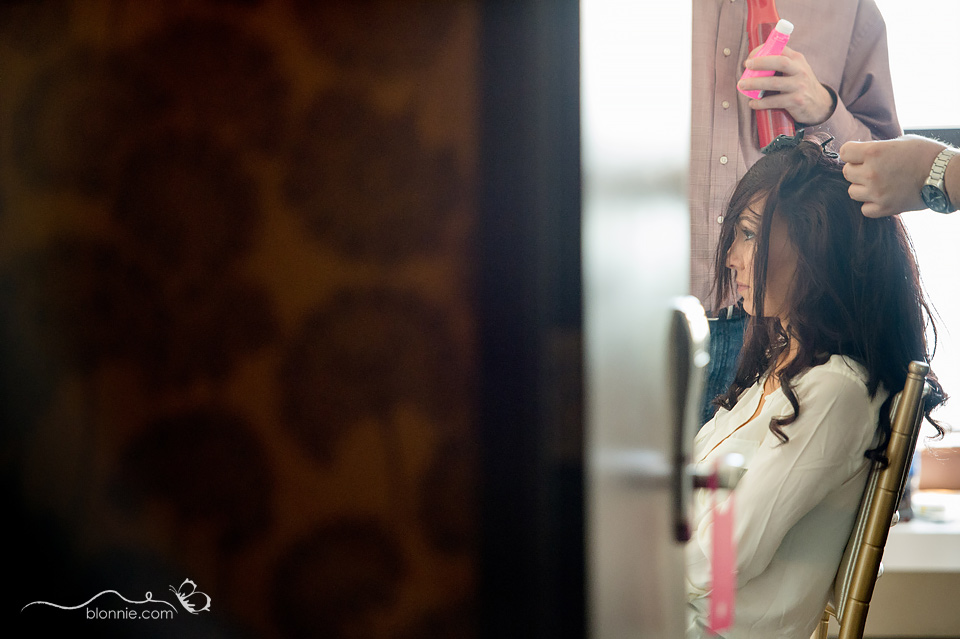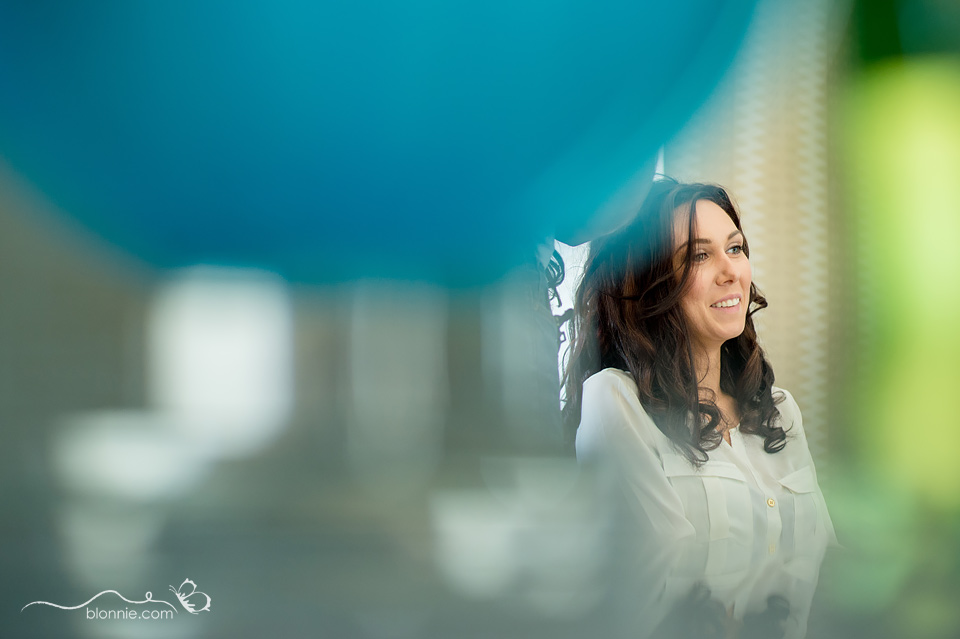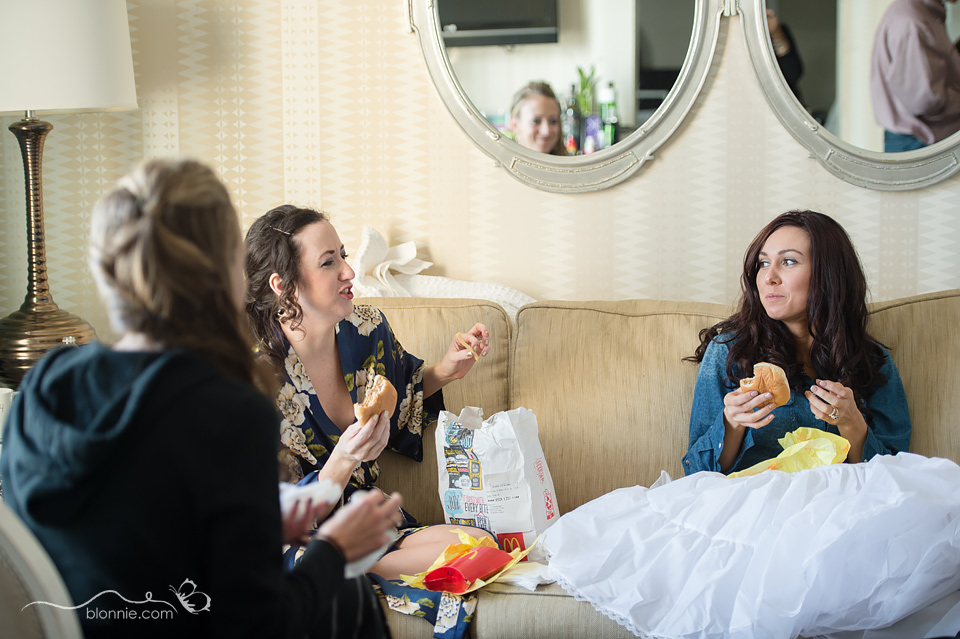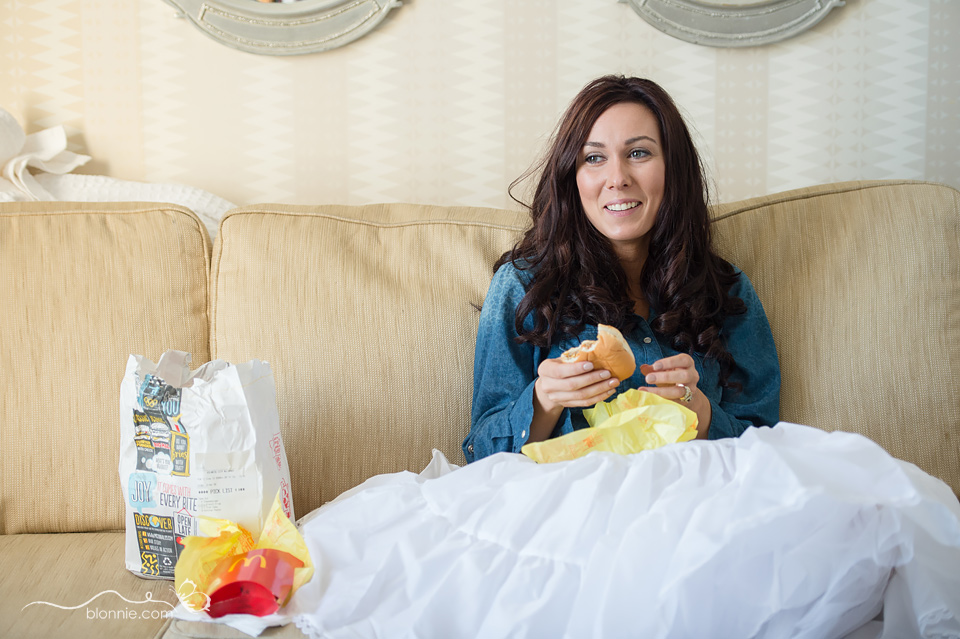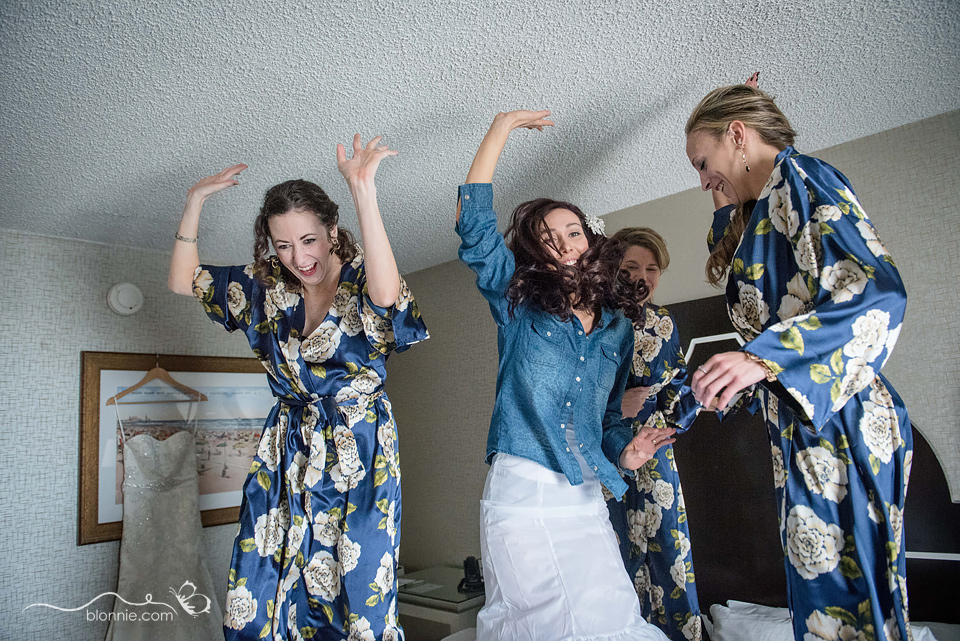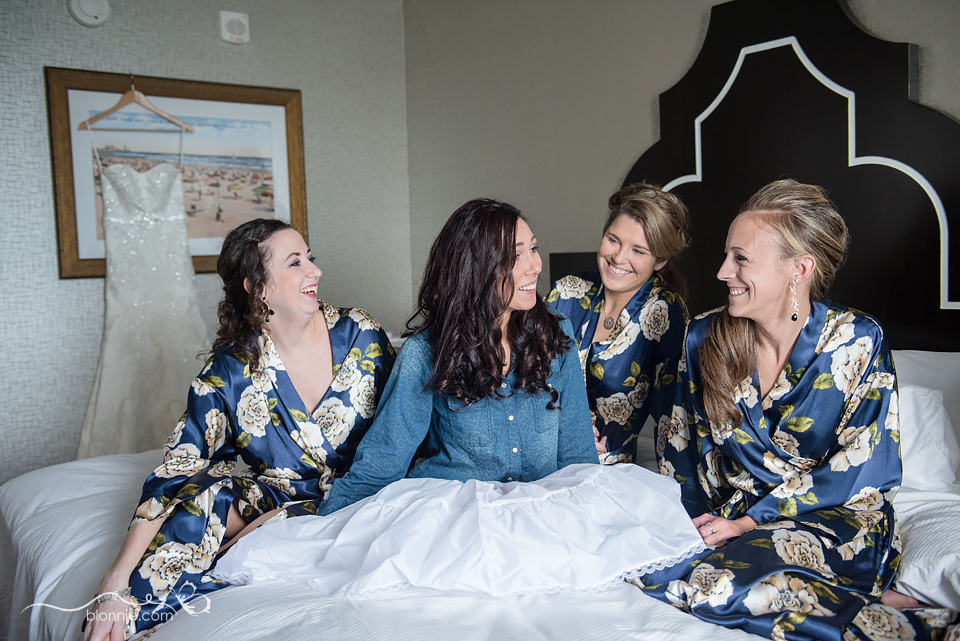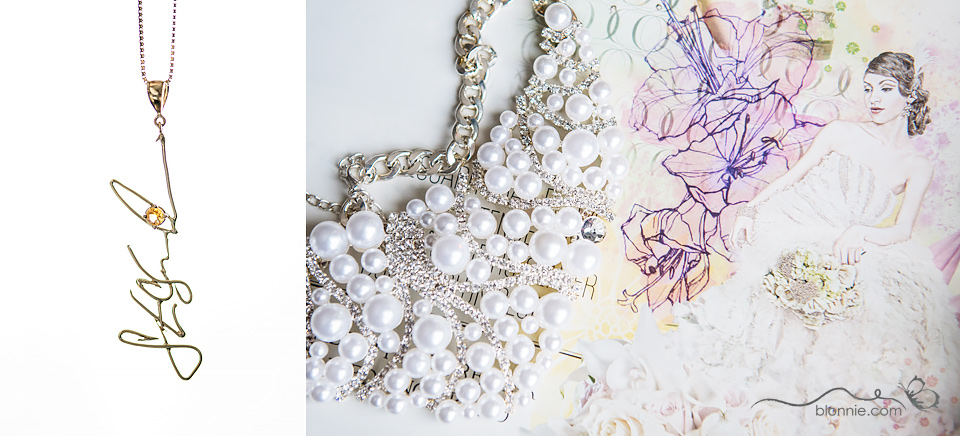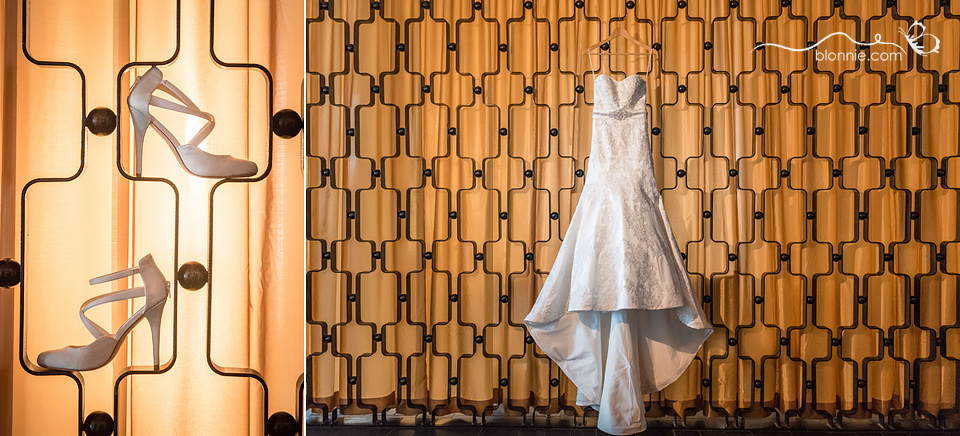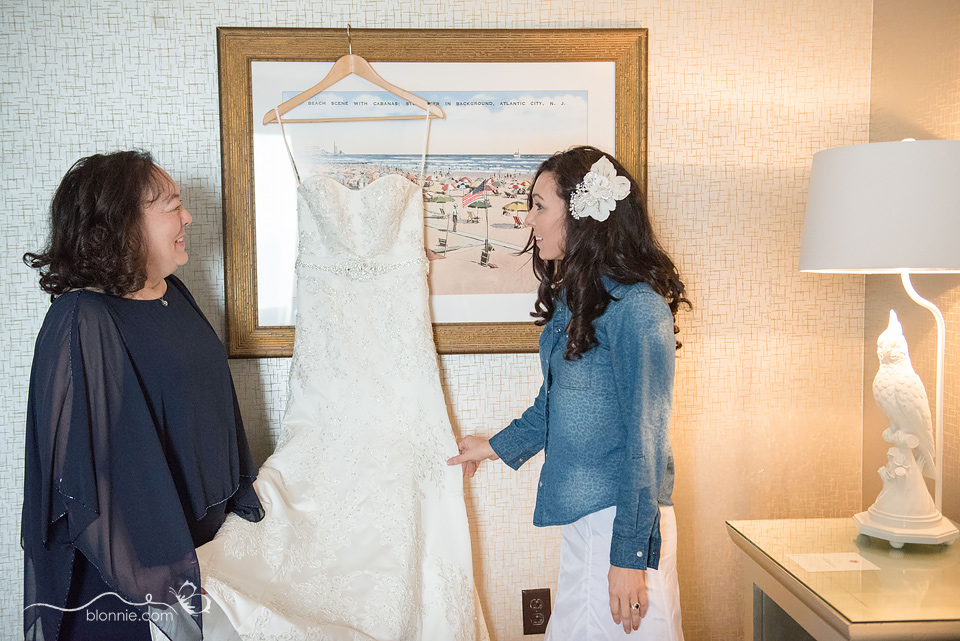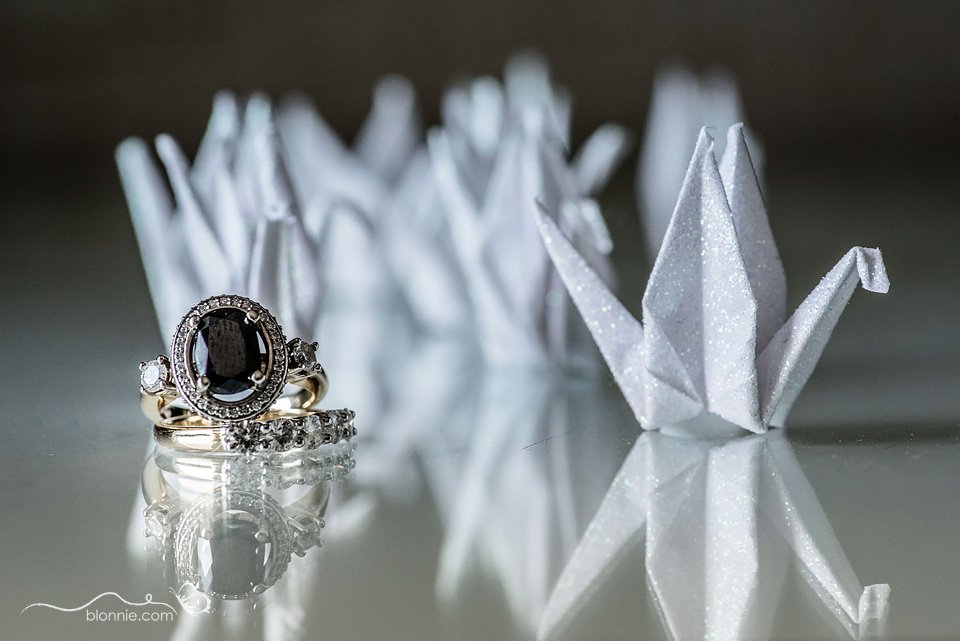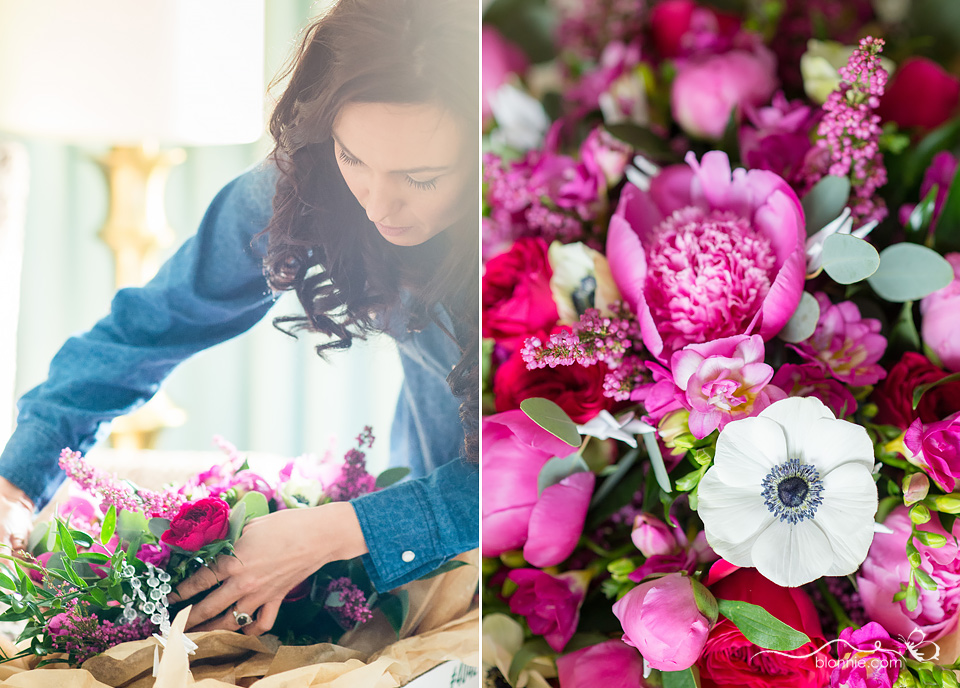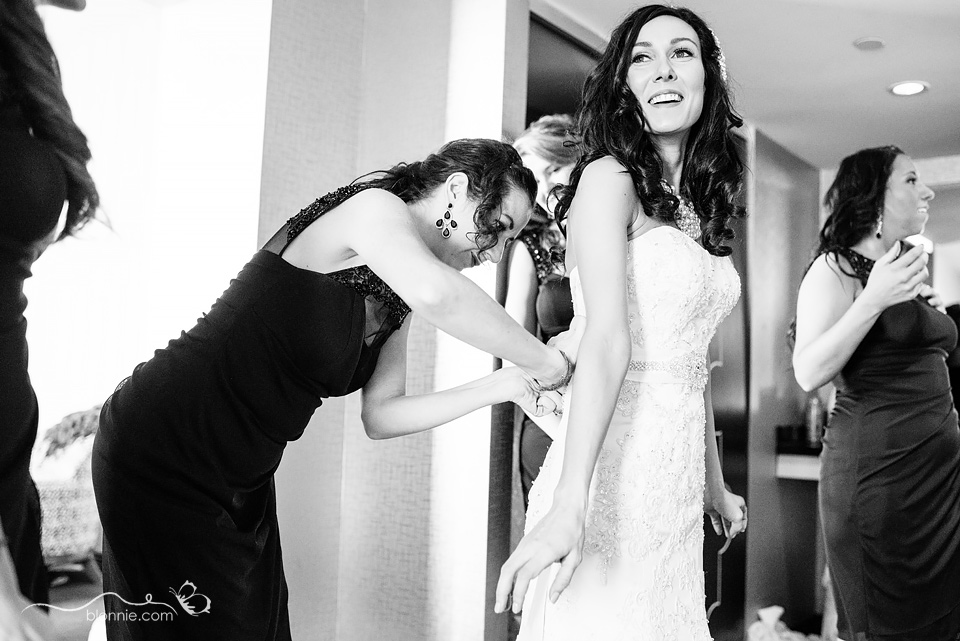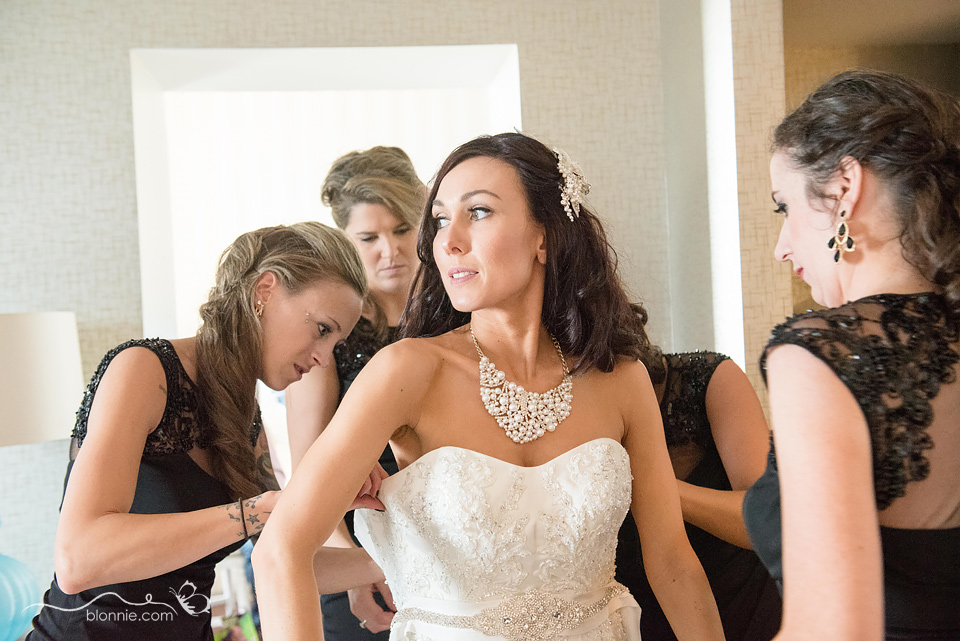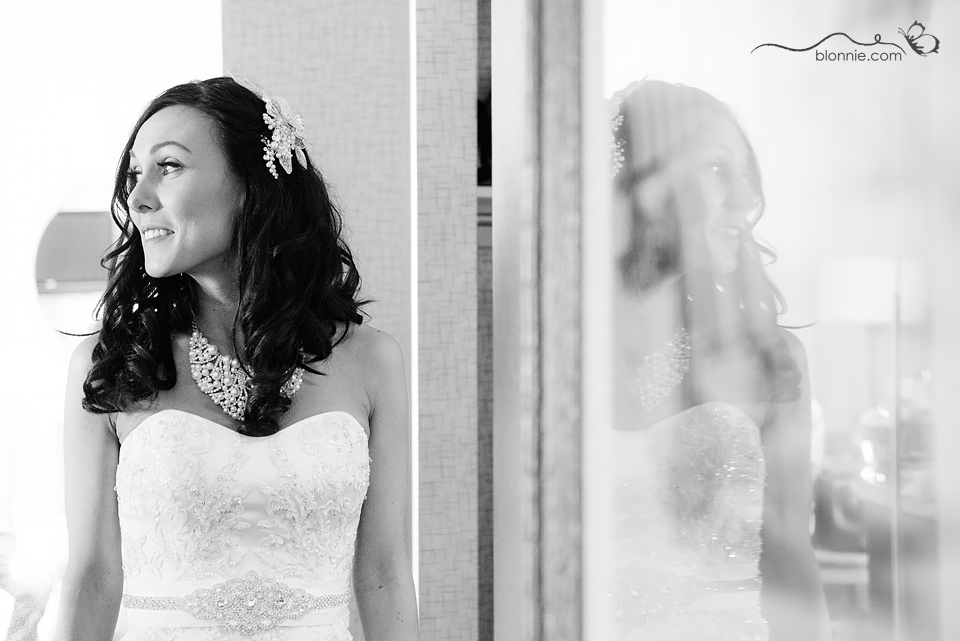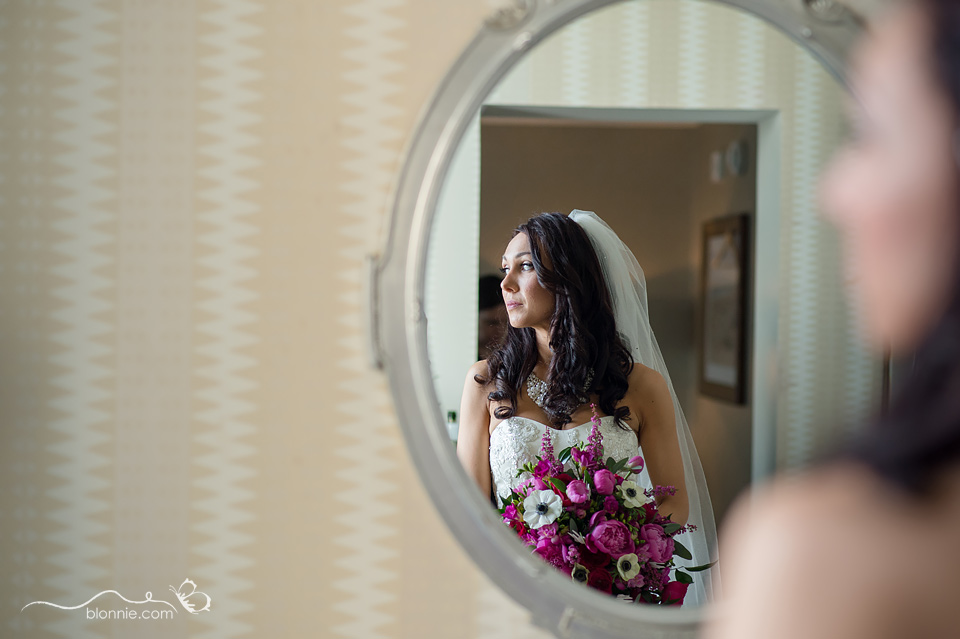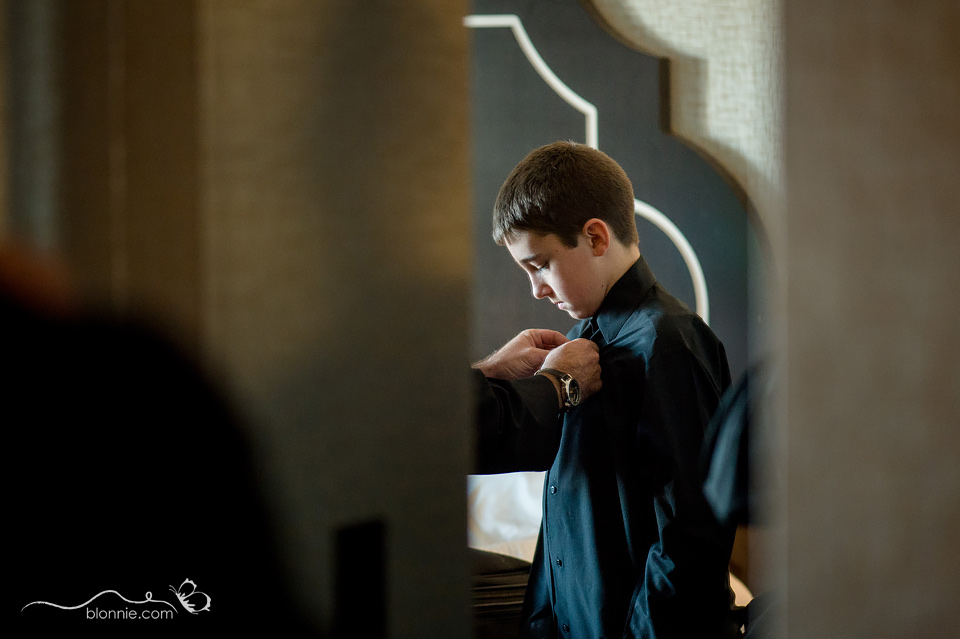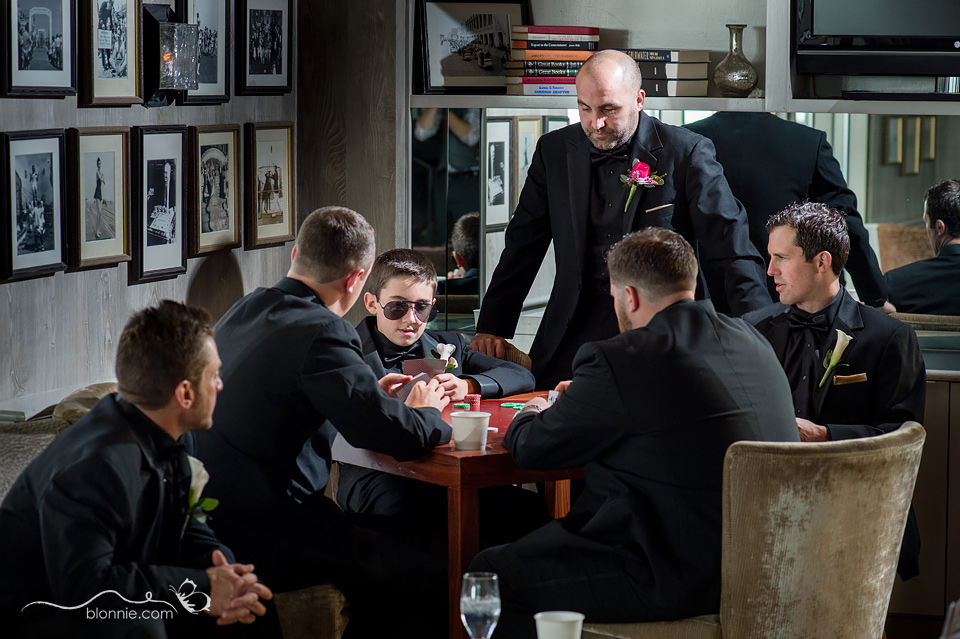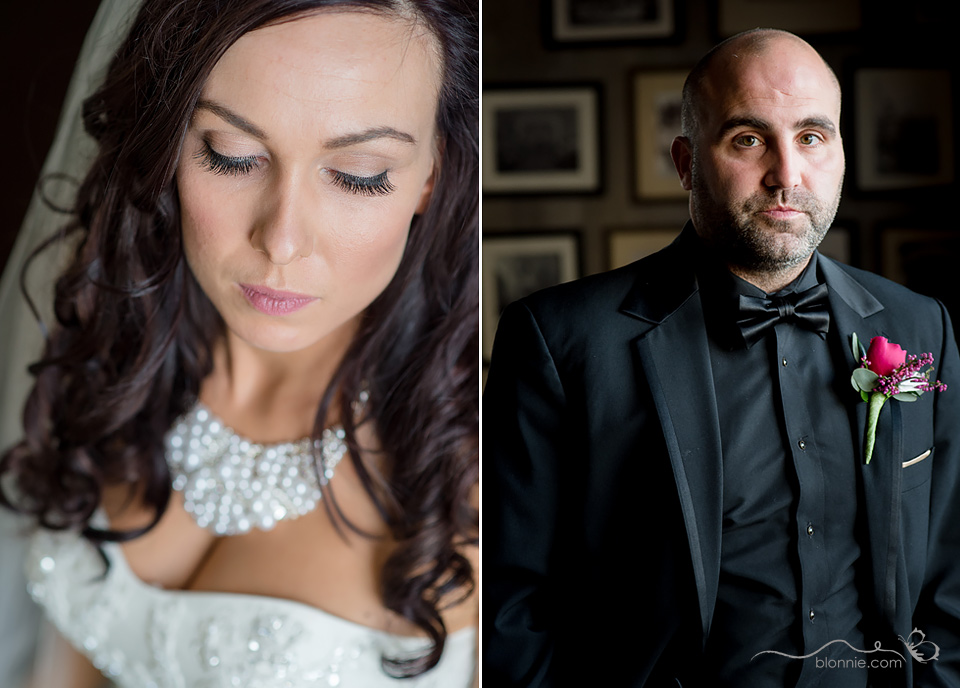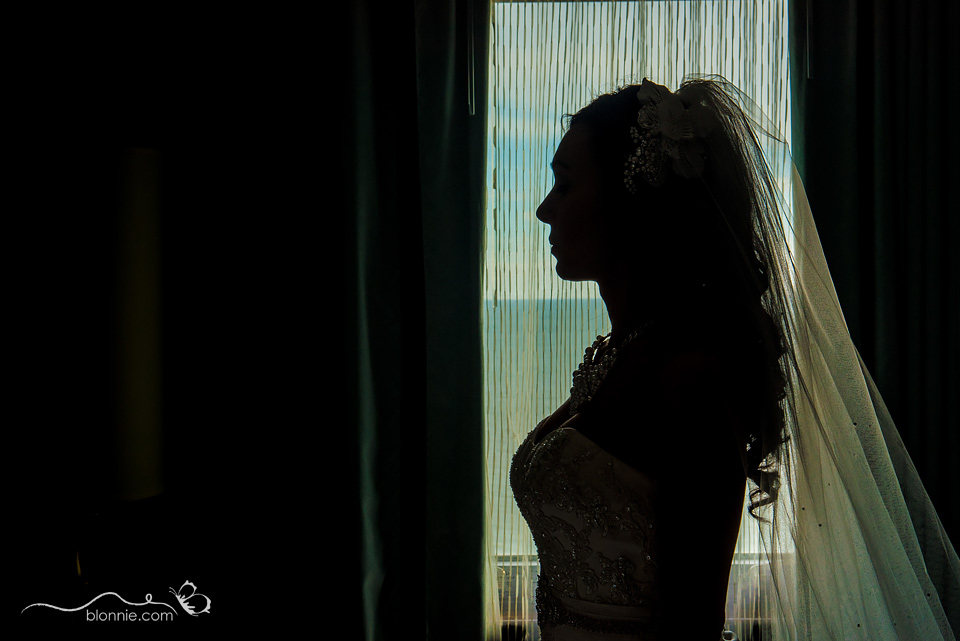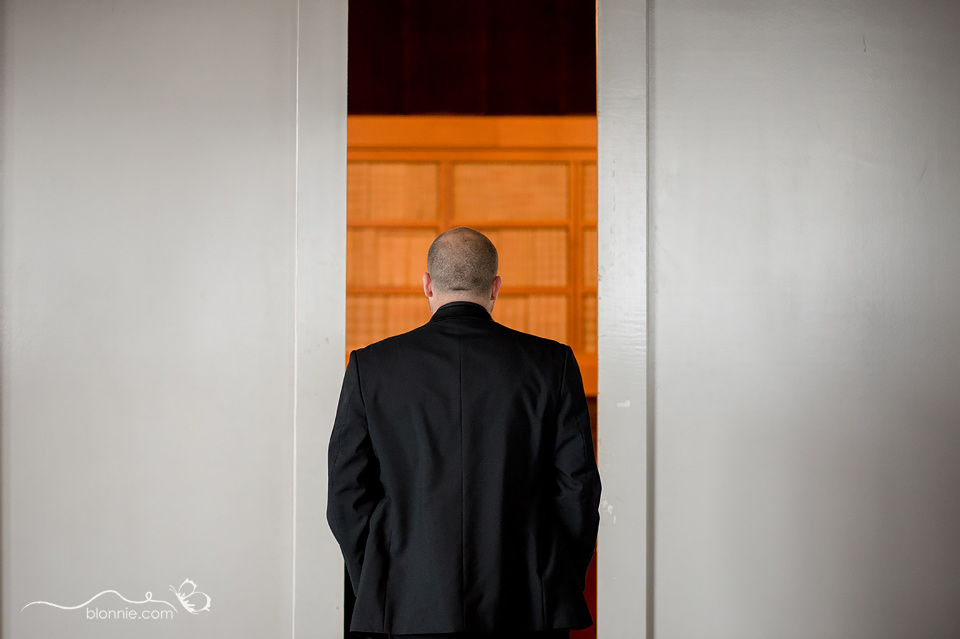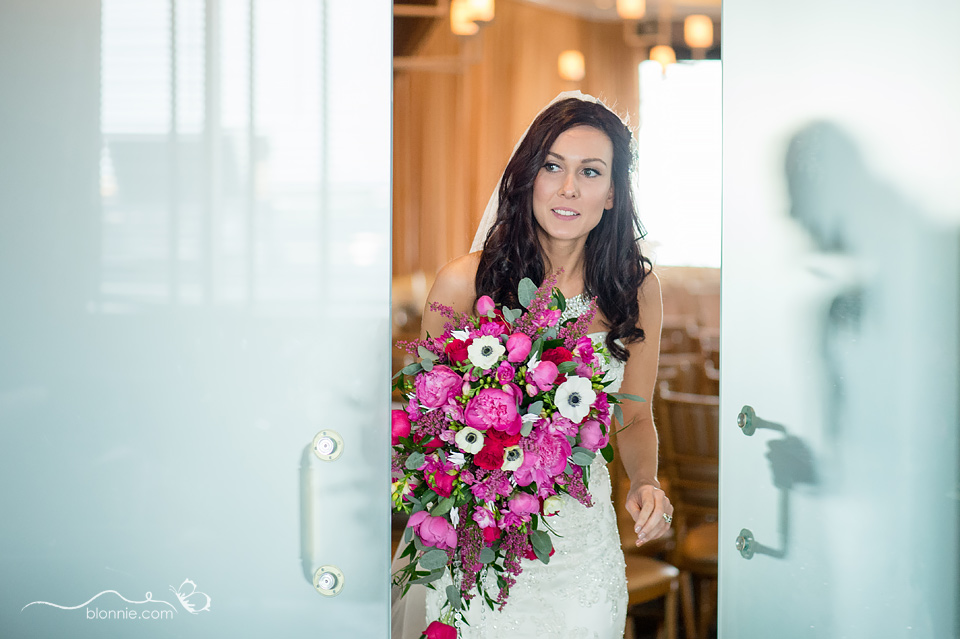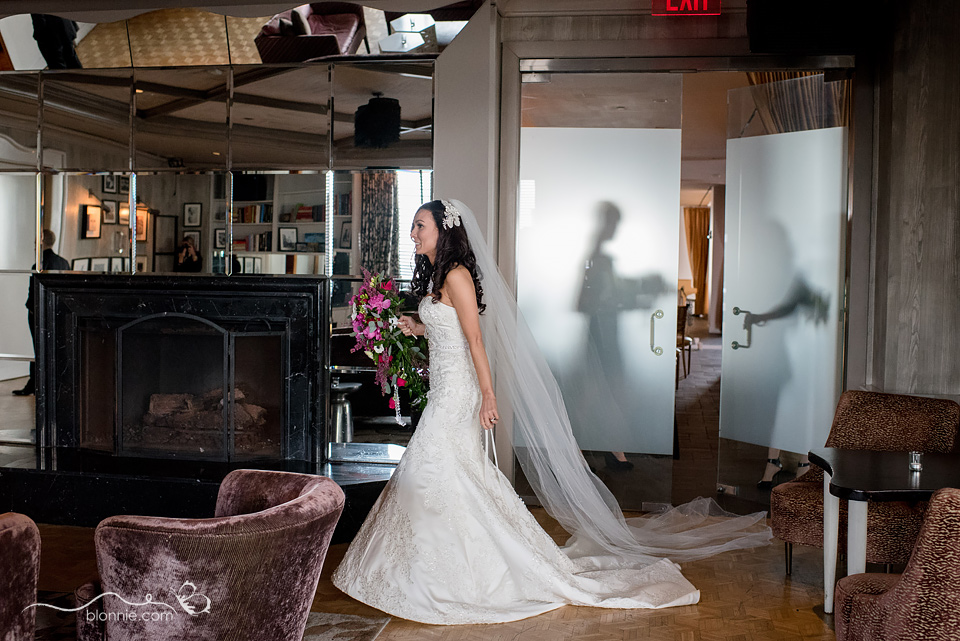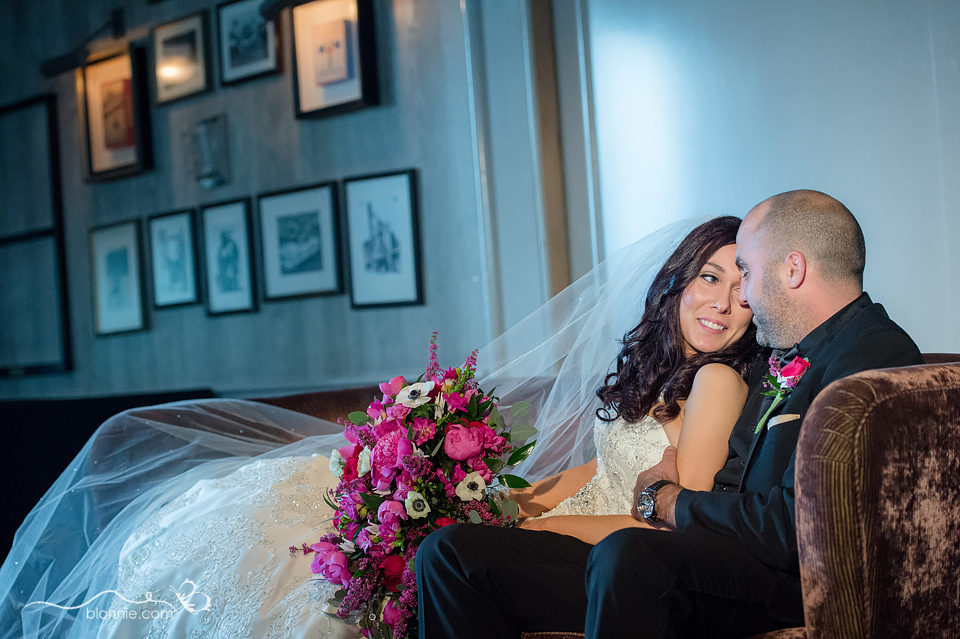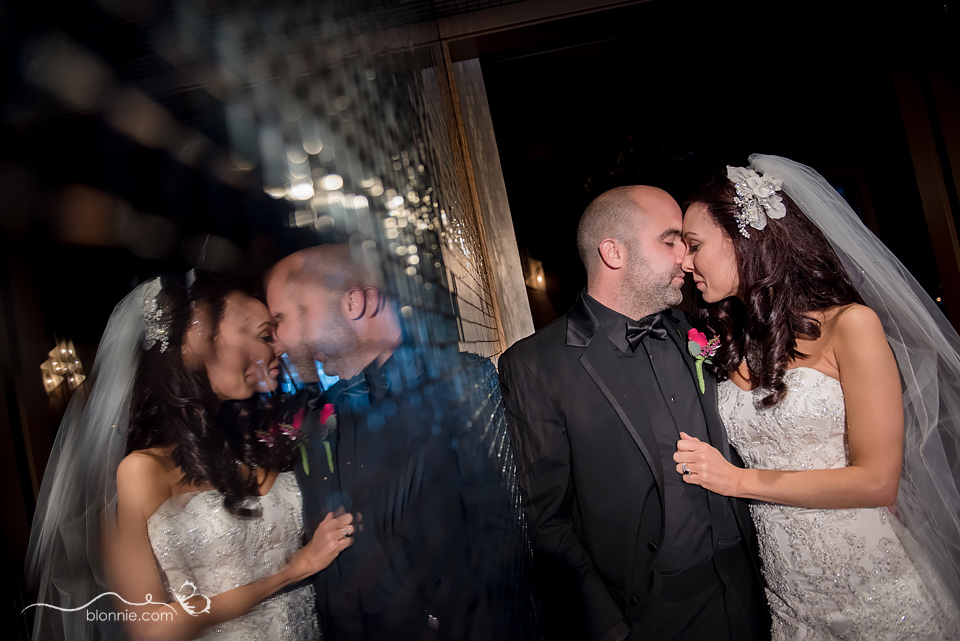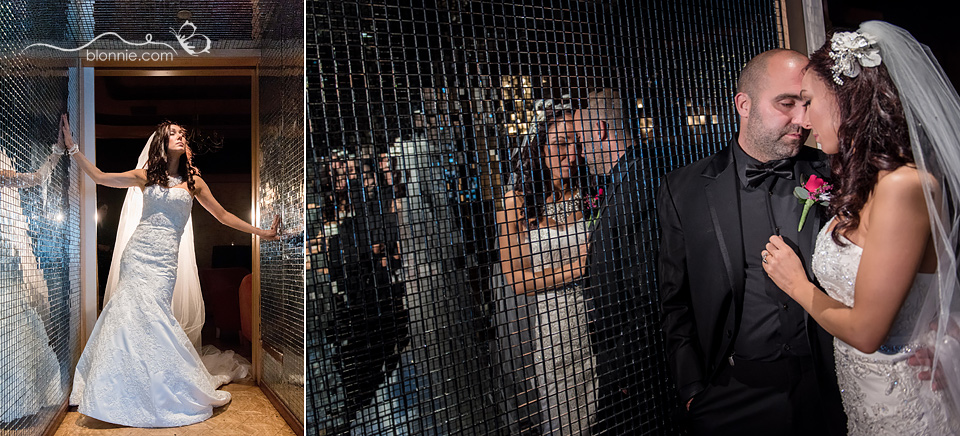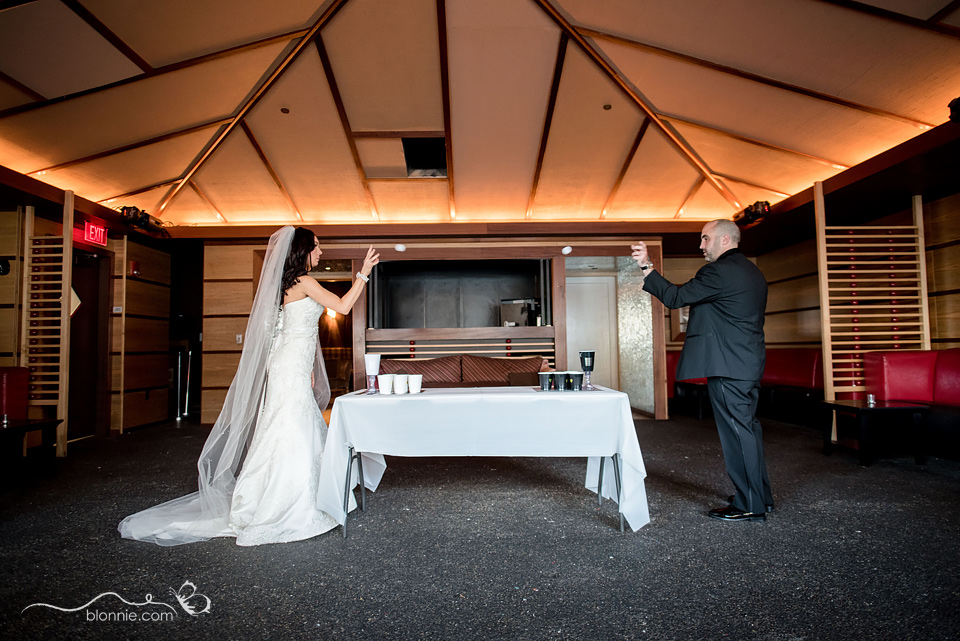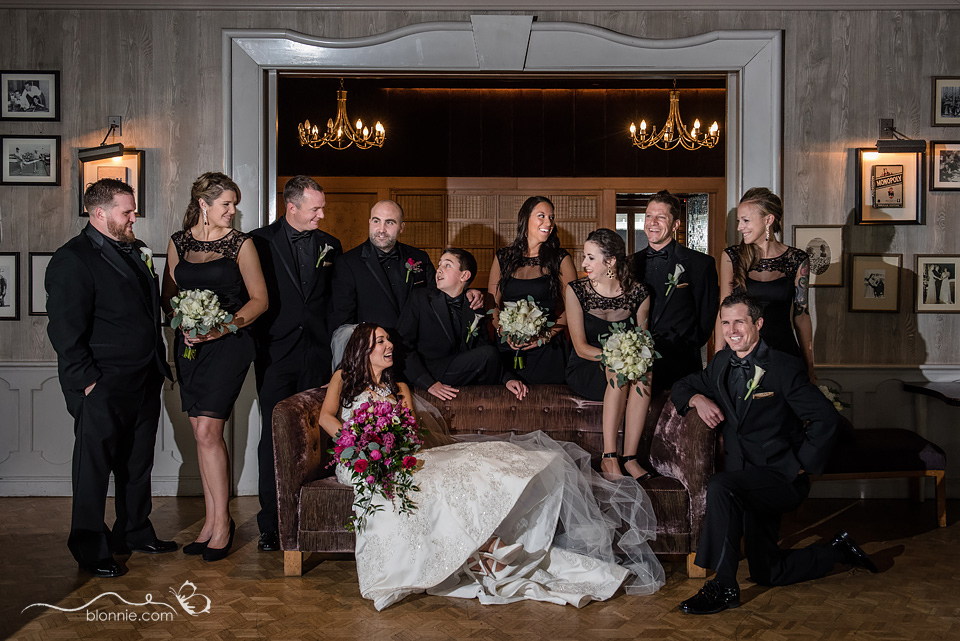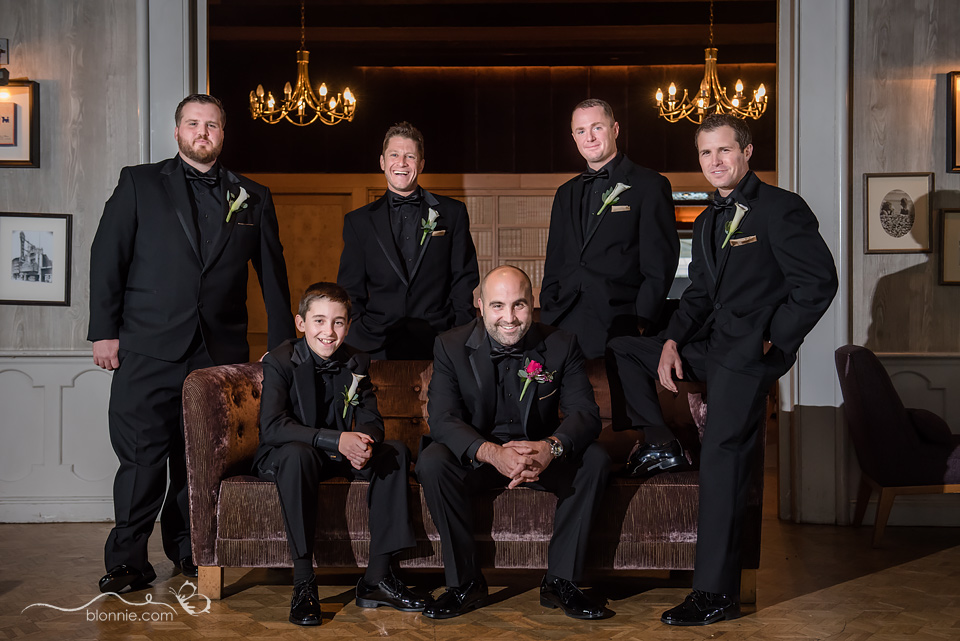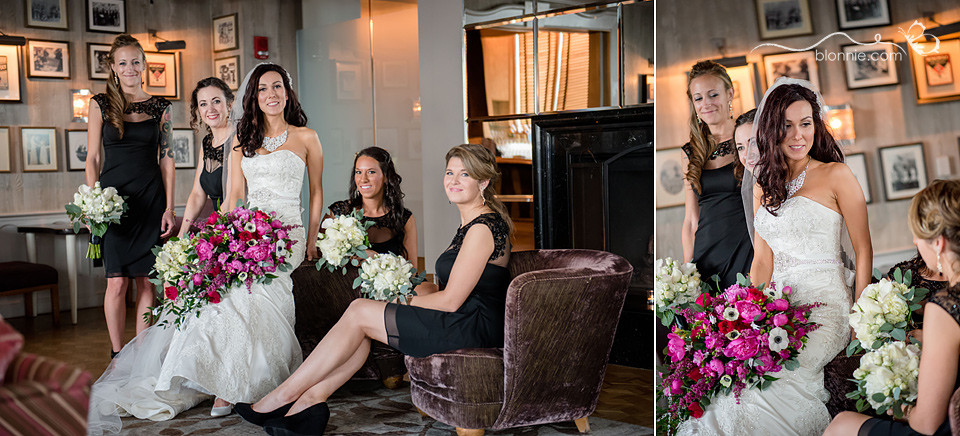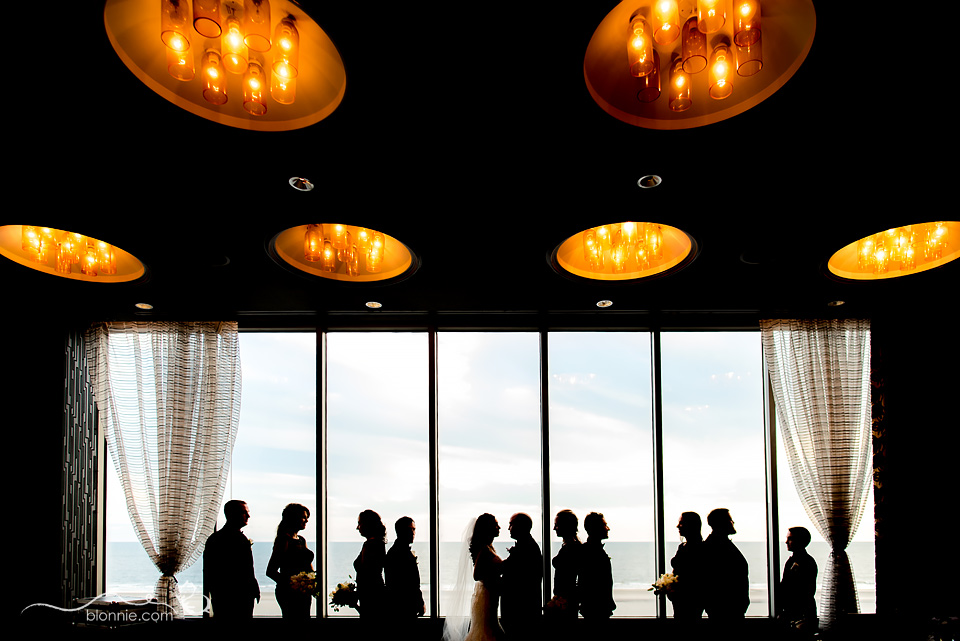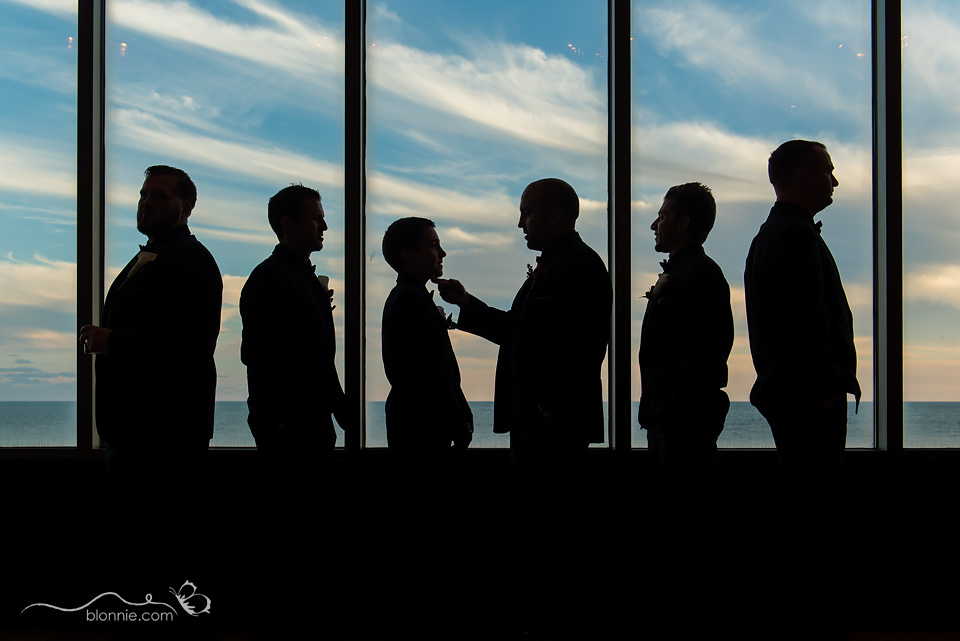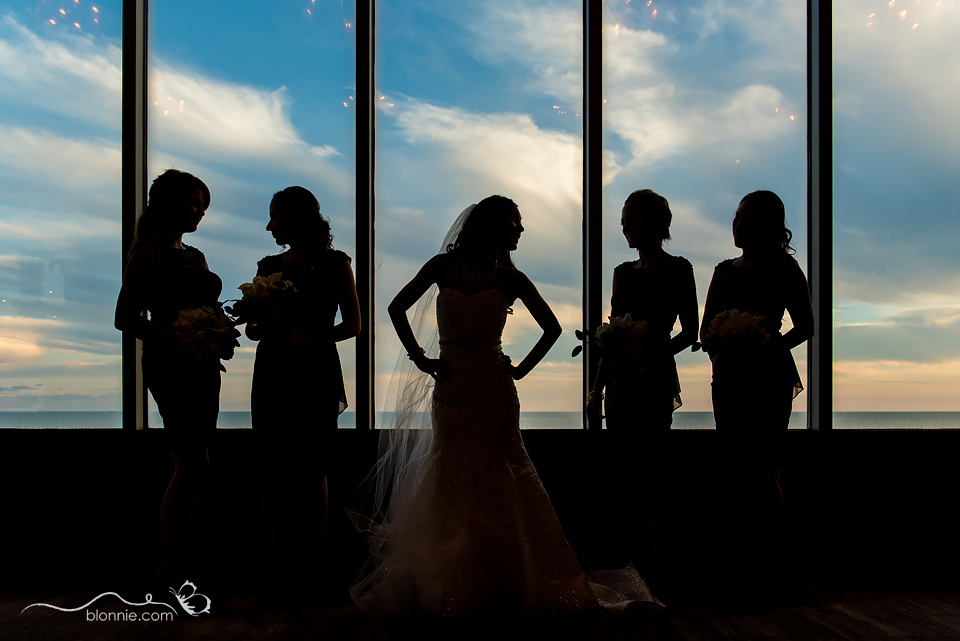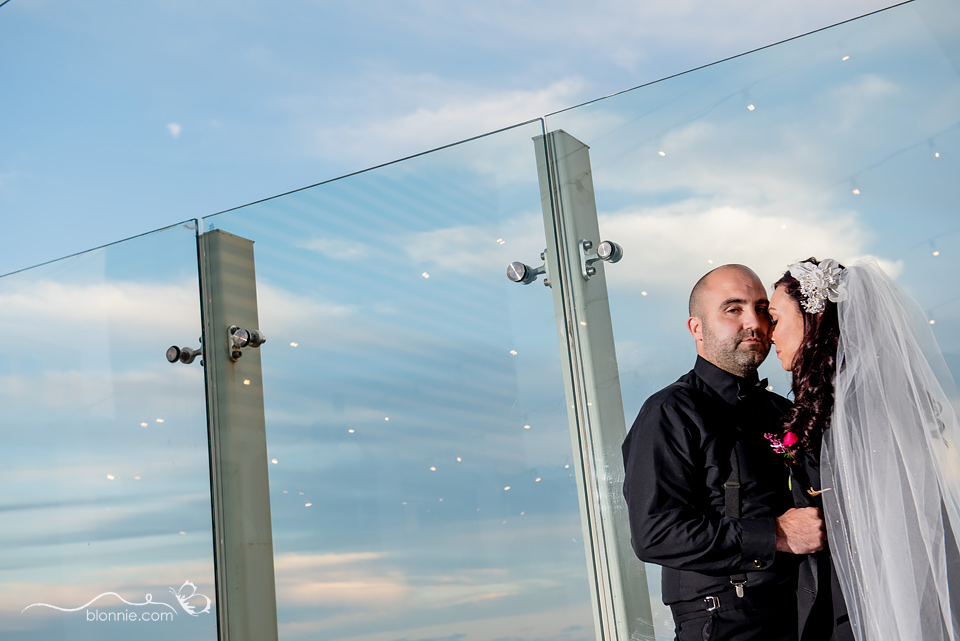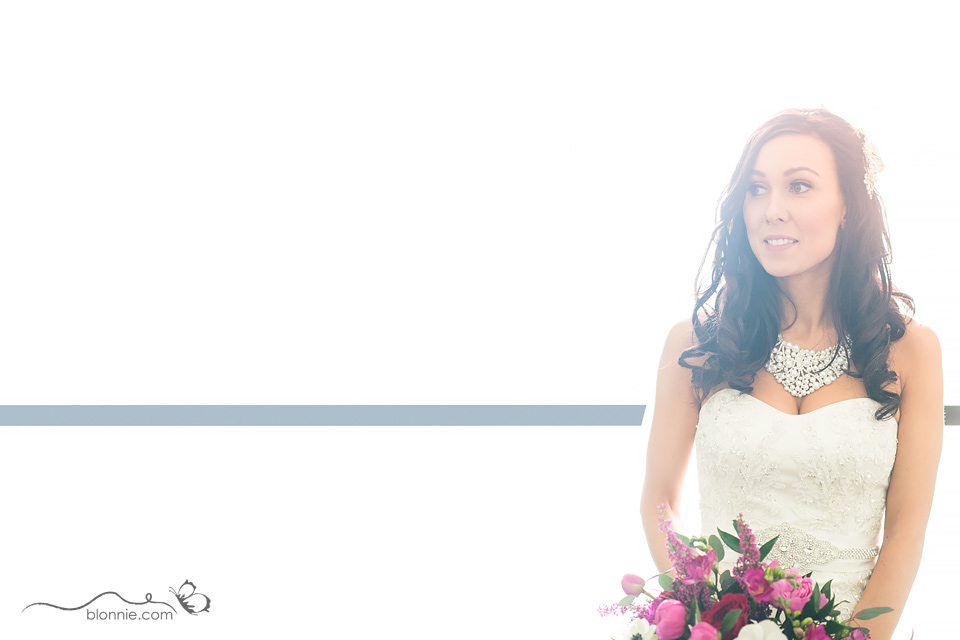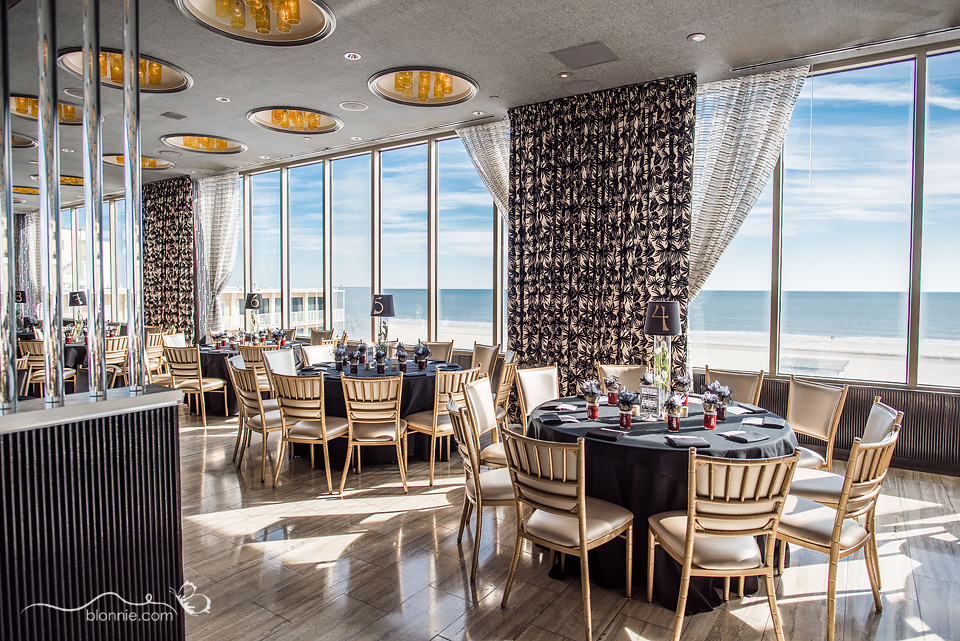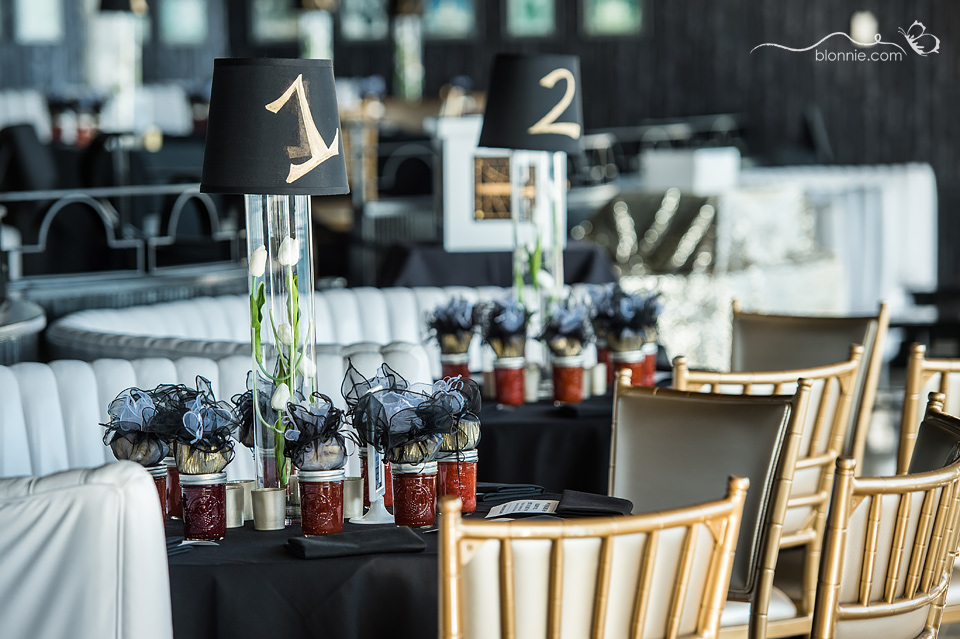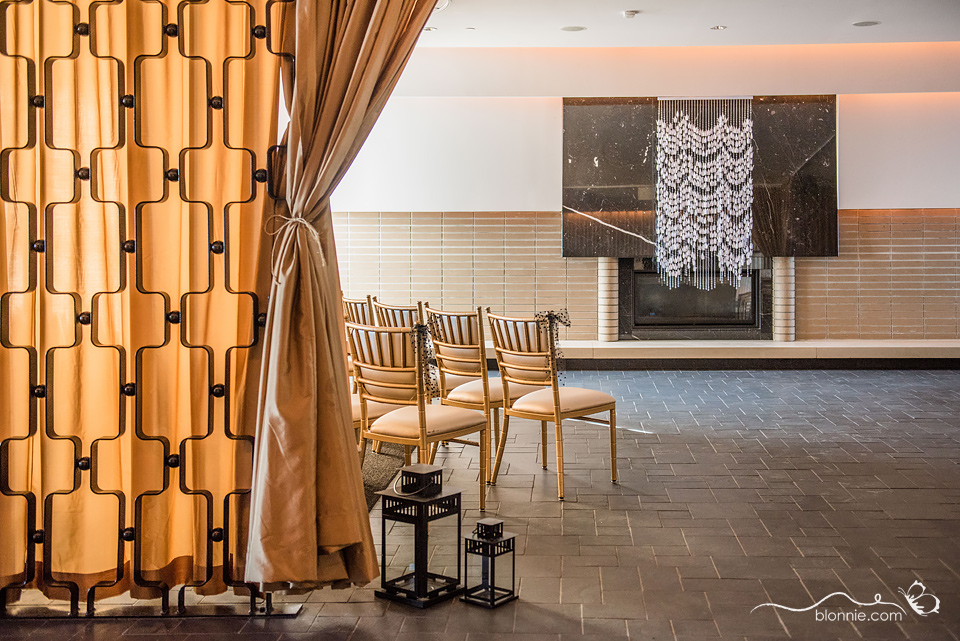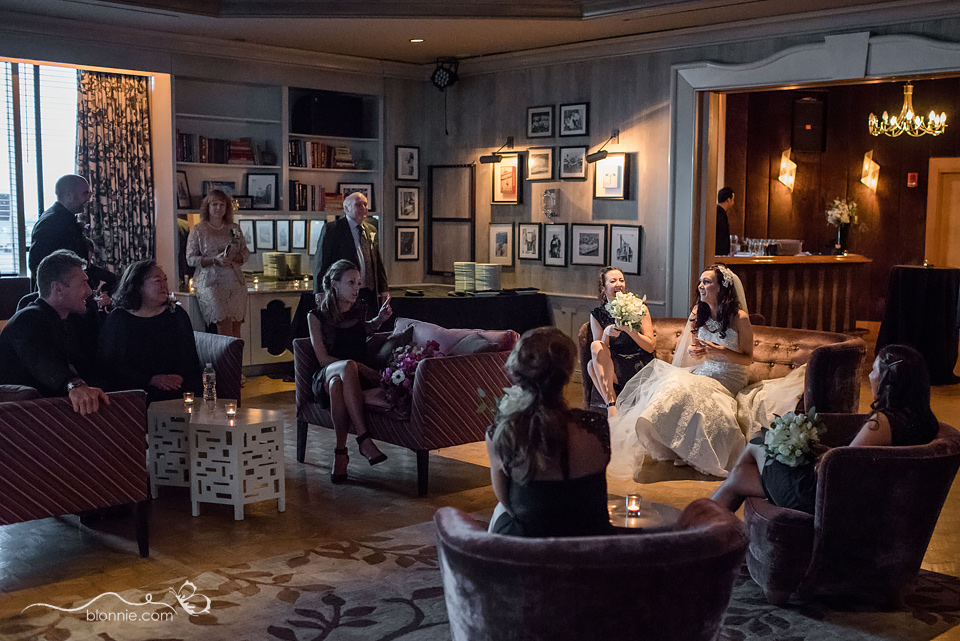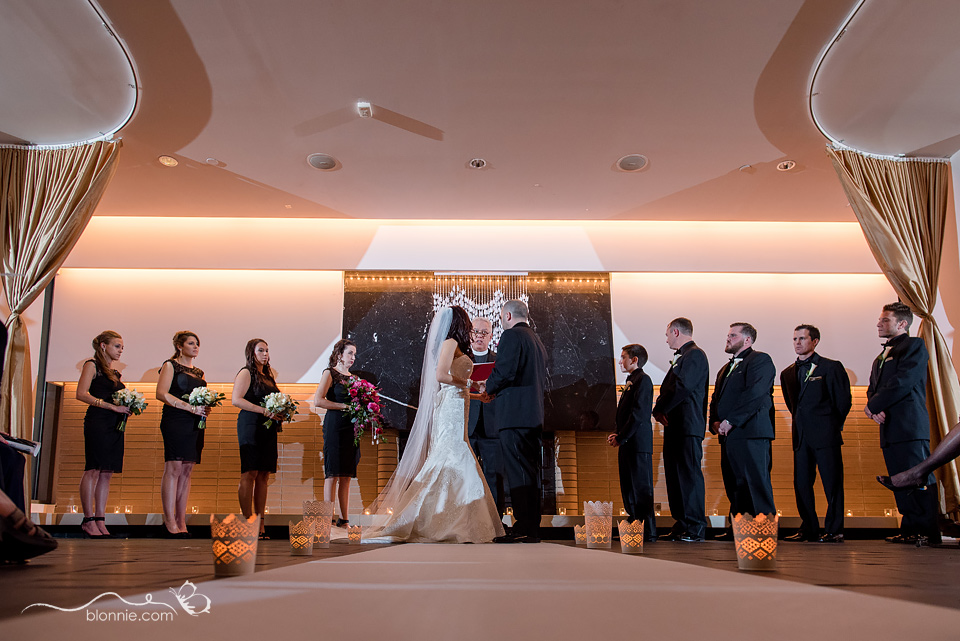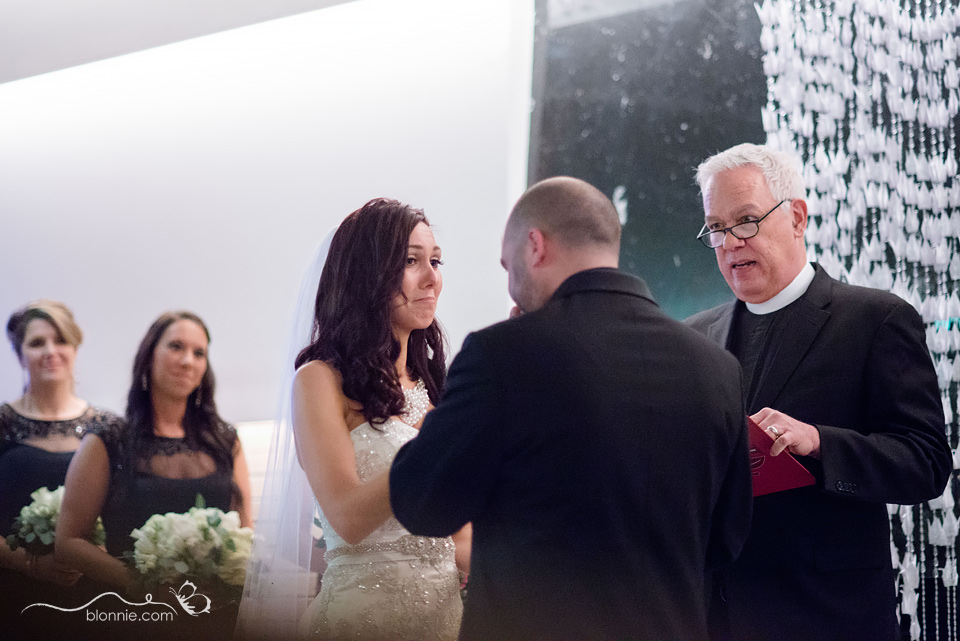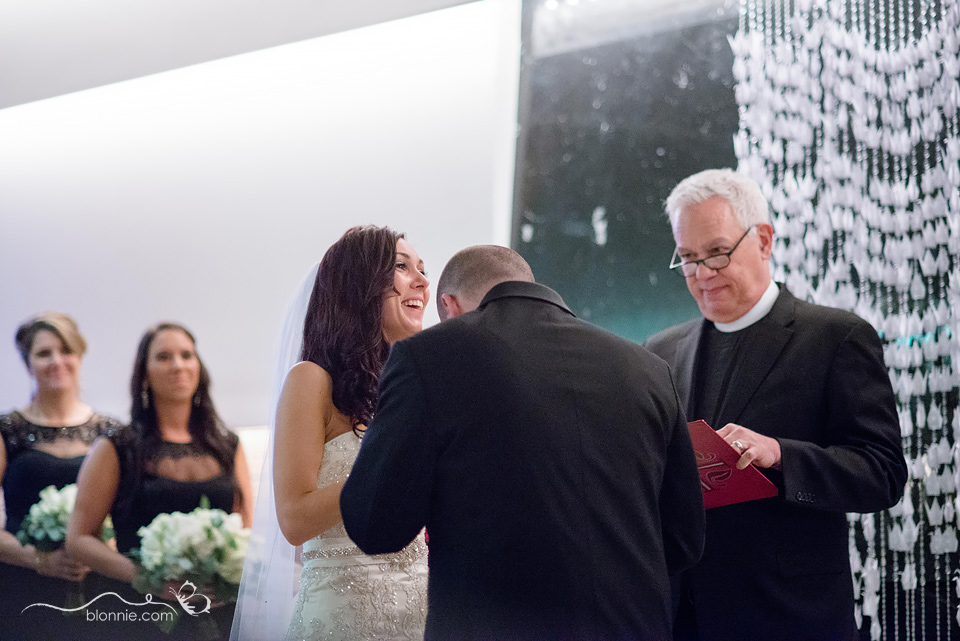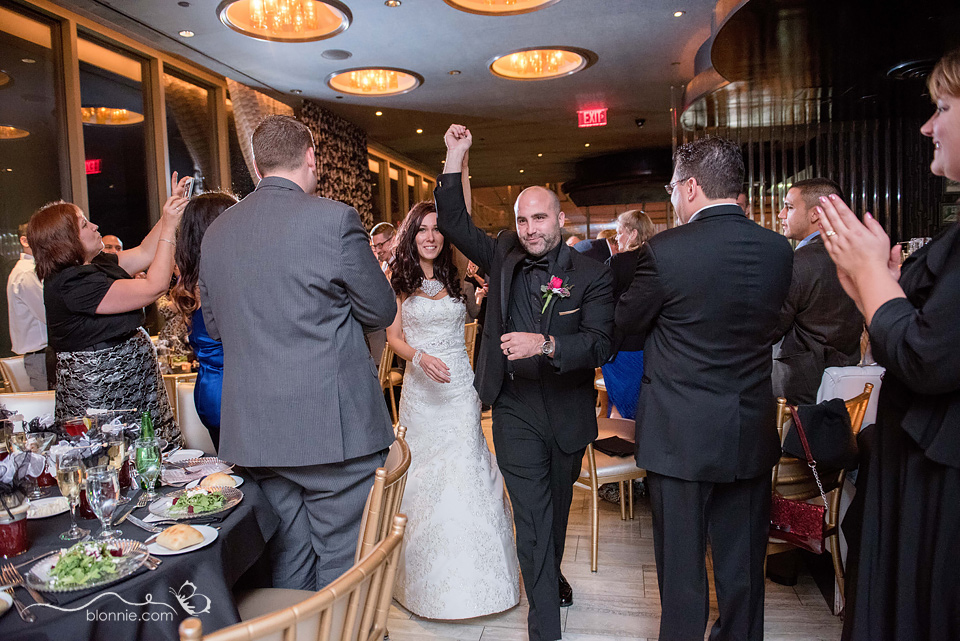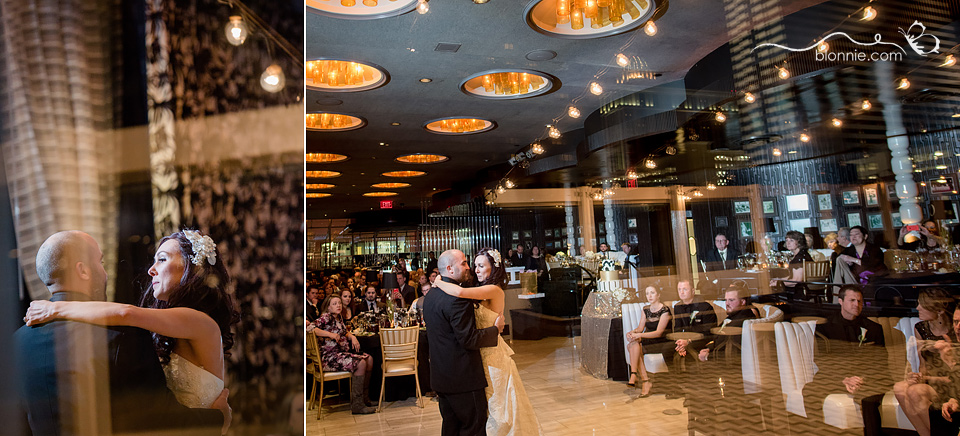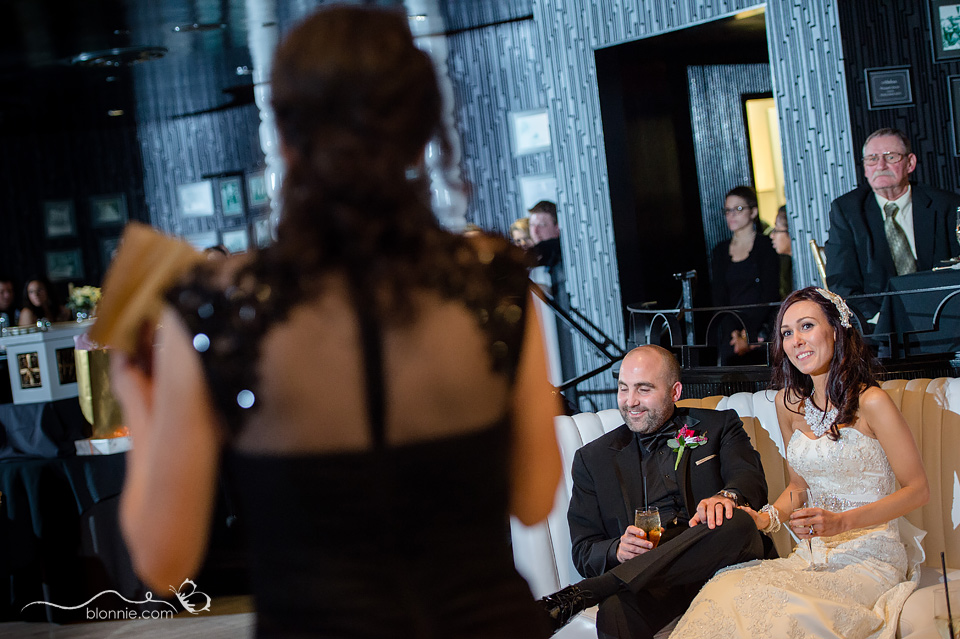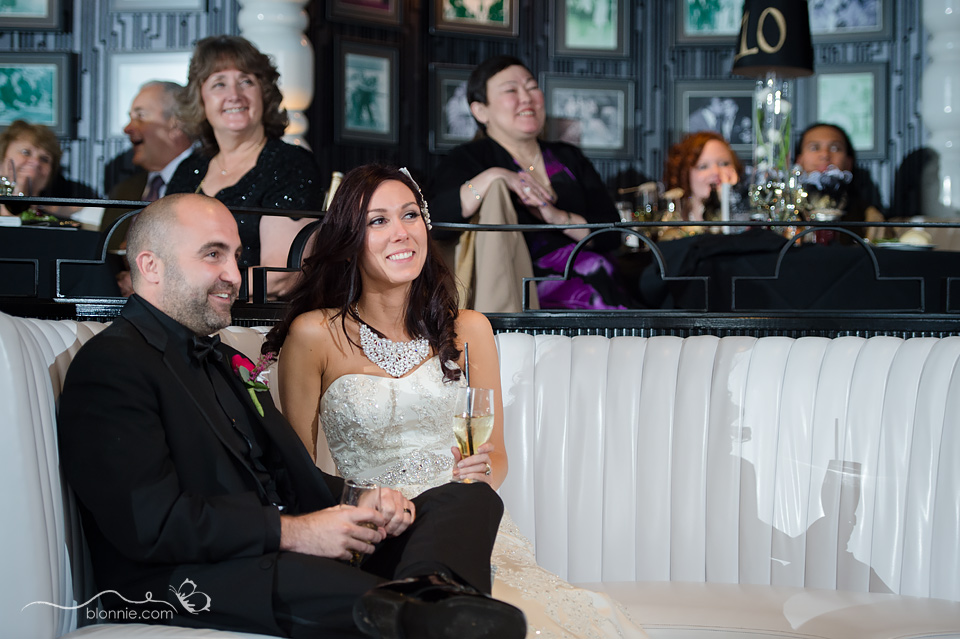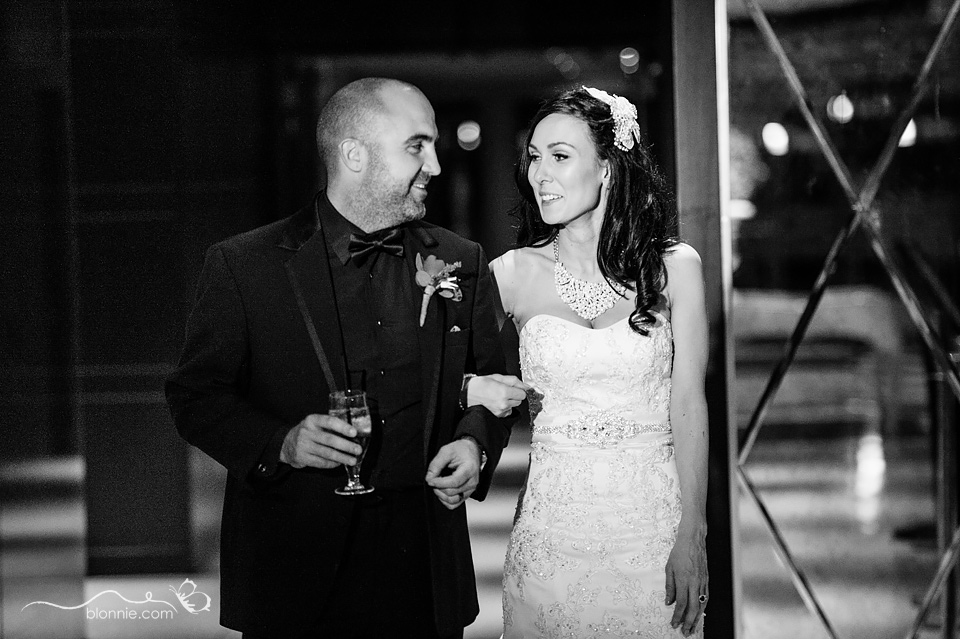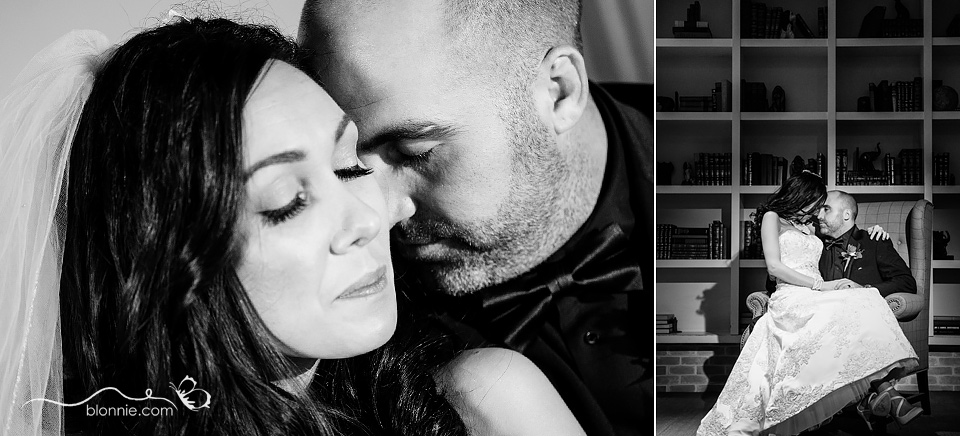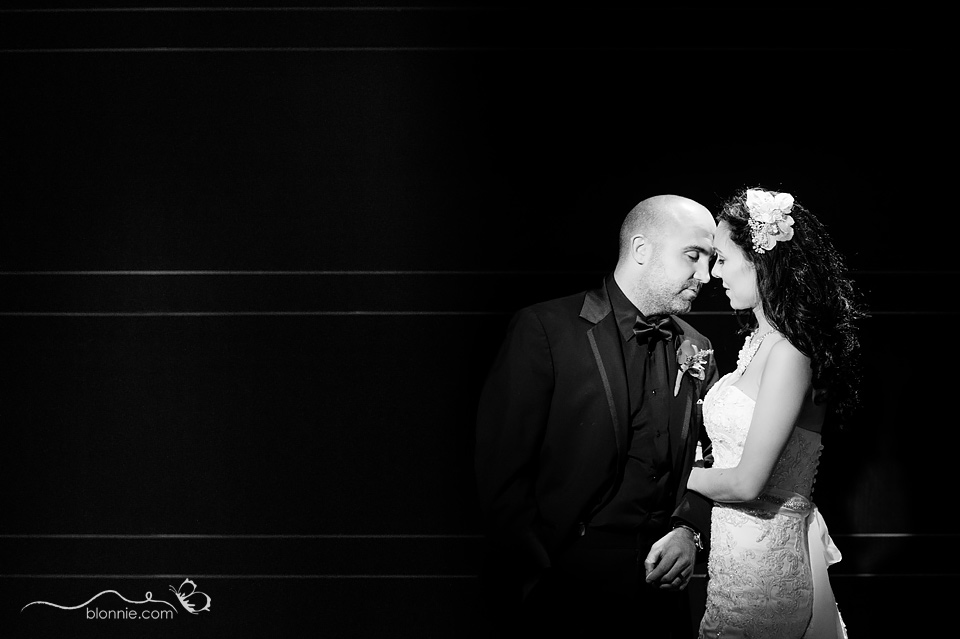 Rebecca & Adam: The Chelsea Wedding in Atlantic City, New Jersey
Rebecca and Adam contacted me this summer about photographing their wedding and from the very beginning, I knew it was going to be a beautiful day. I quickly Googled "The Chelsea Atlantic City Wedding" and immediately fell in love with the photos and details I found about the venue online. When Rebecca filled out my wedding day questionnaire, I learned about all of the meaningful details she planned to include in her wedding which made me even more excited to photograph her wedding! I love when couples incorporate so many things of such personal significance throughout the day!
I didn't get to meet Rebecca & Adam until the wedding day itself, which is very unusual for me, since I almost always do an engagement session with my couples. Imagine my surprise when I walked in and saw the absolutely gorgeous bride I was about to have the privilege of photographing! Stunning – and she didn't even have her hair and makeup done yet!
Read below to hear more about the details you see above and how Rebecca and Adam incorporated their heritage and important family members throughout their day.
Also, check out some behind the scenes photos of me shooting and a few more images from this wedding, on my friend Karen's blog!
(more…)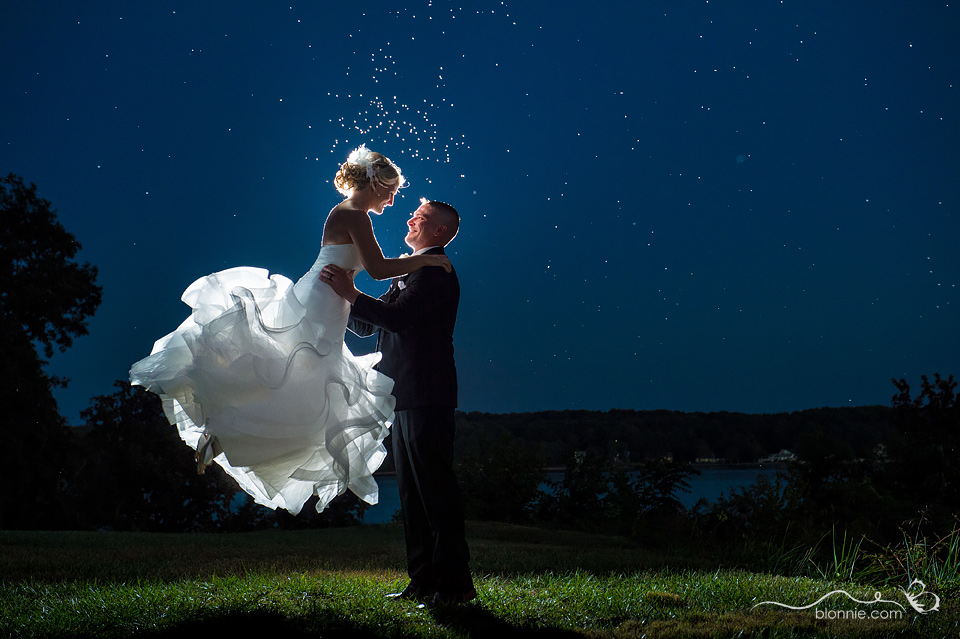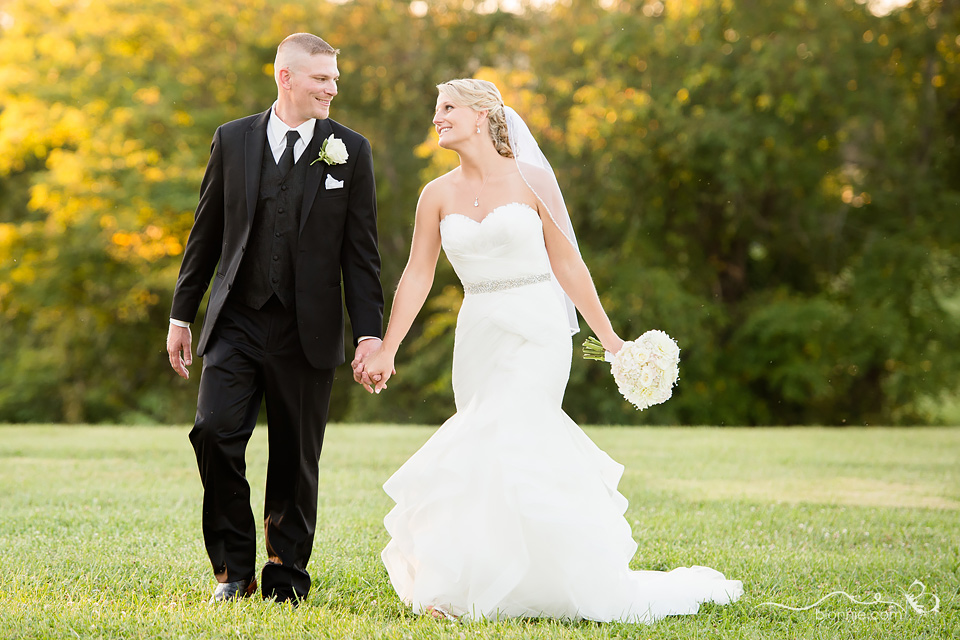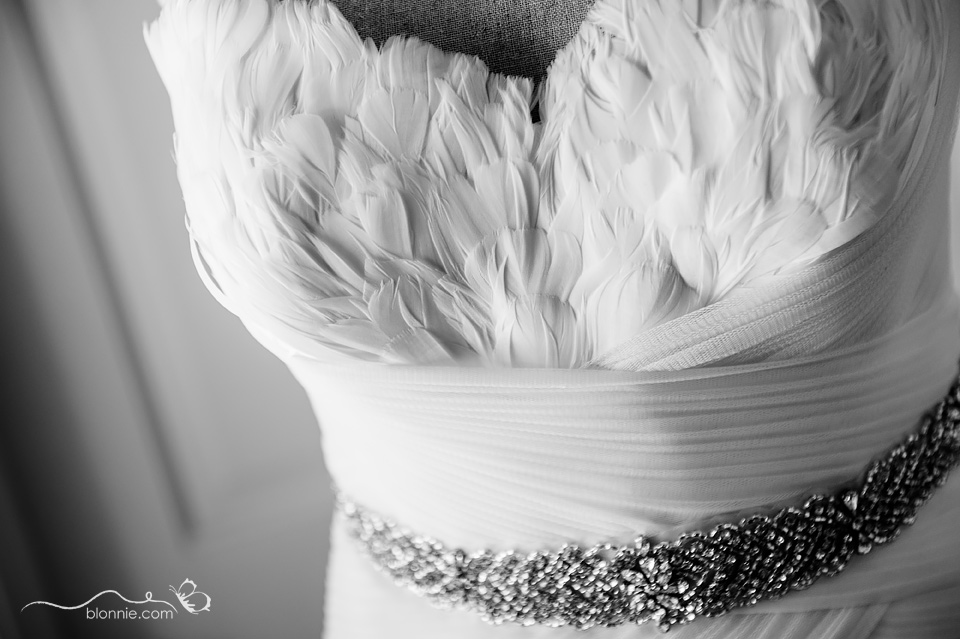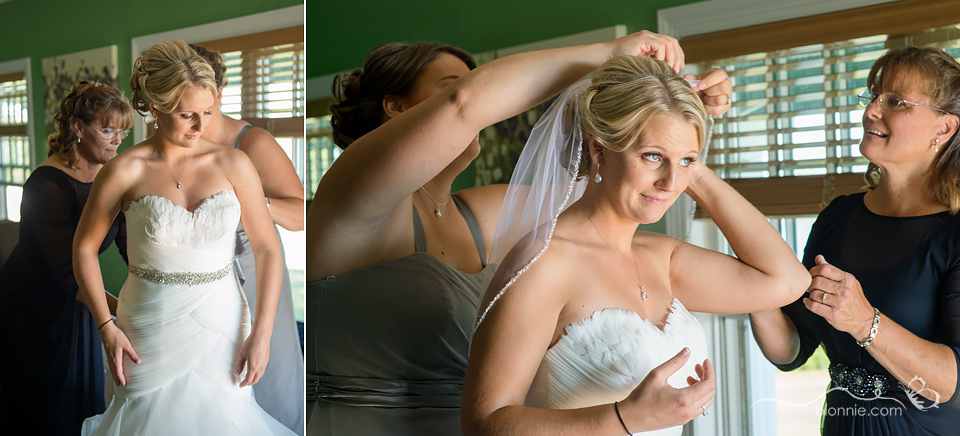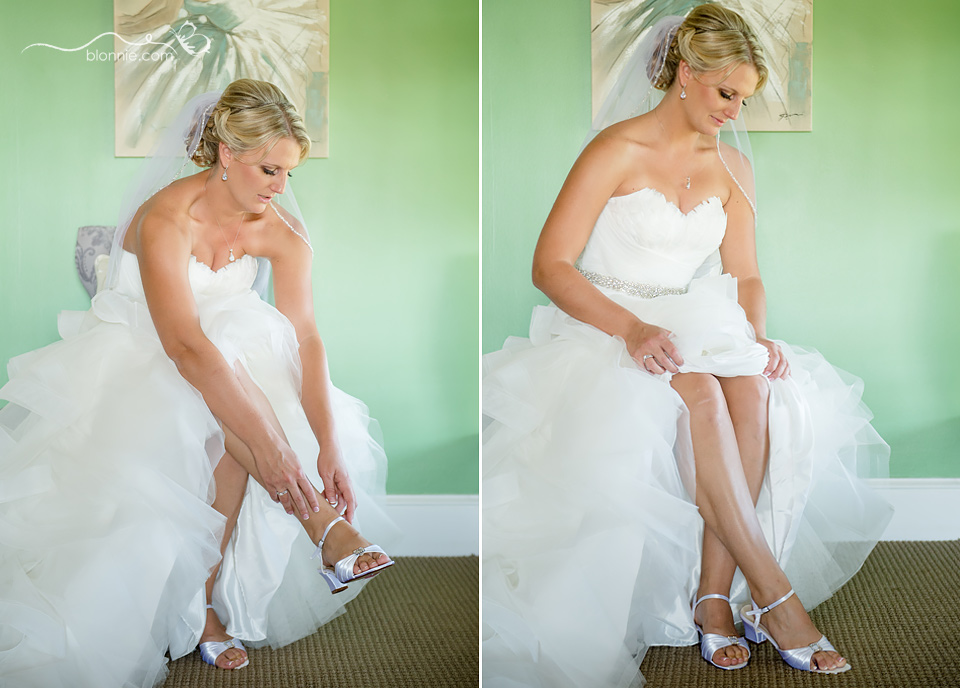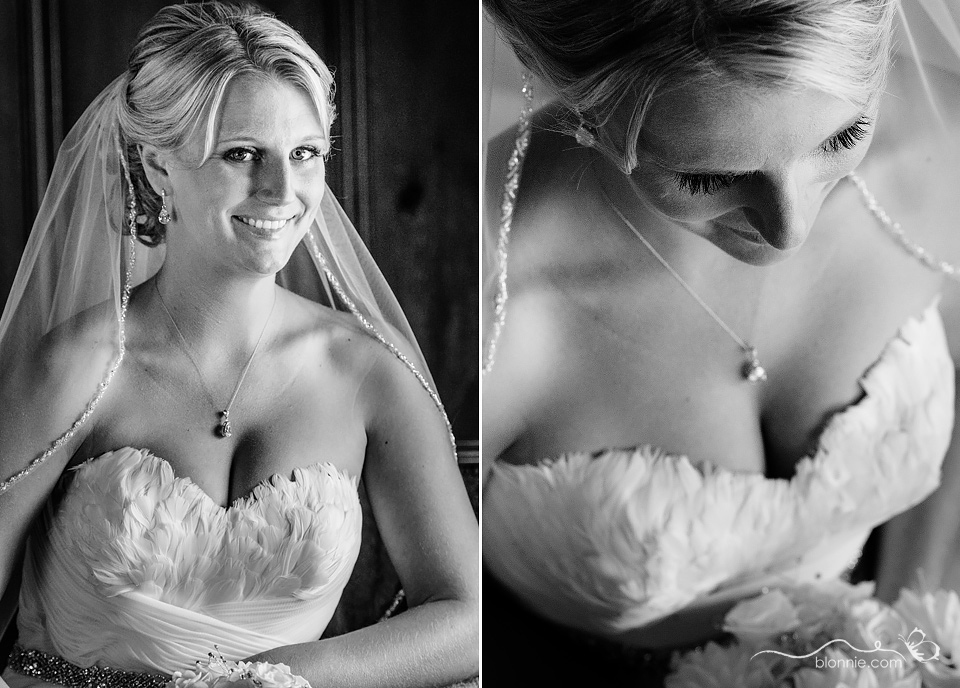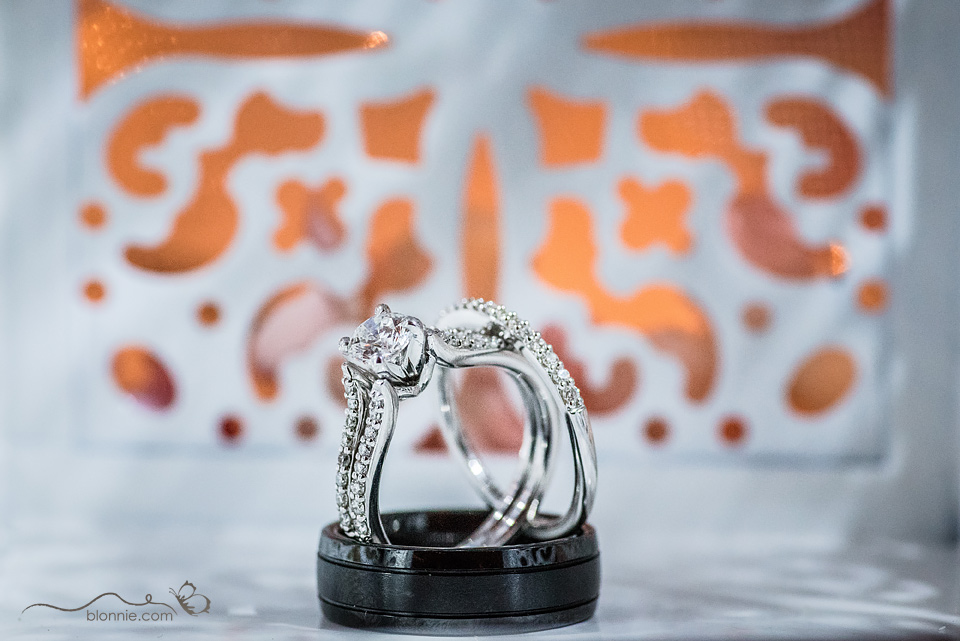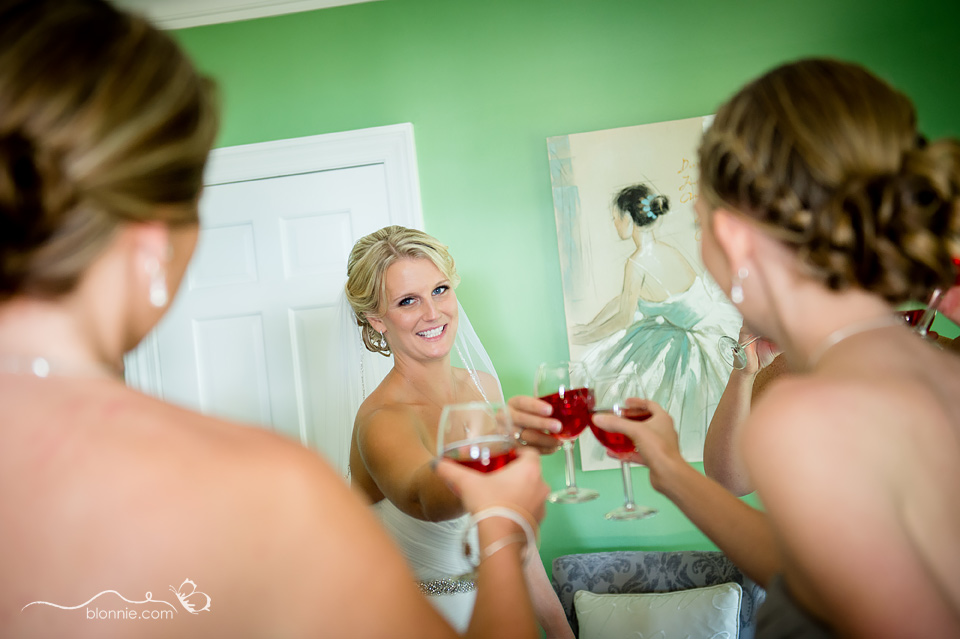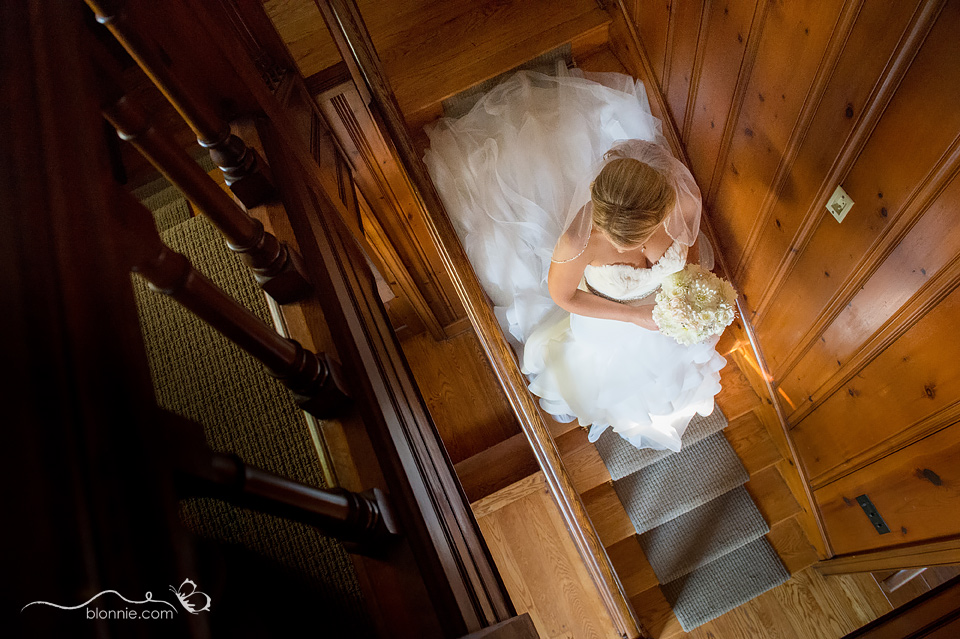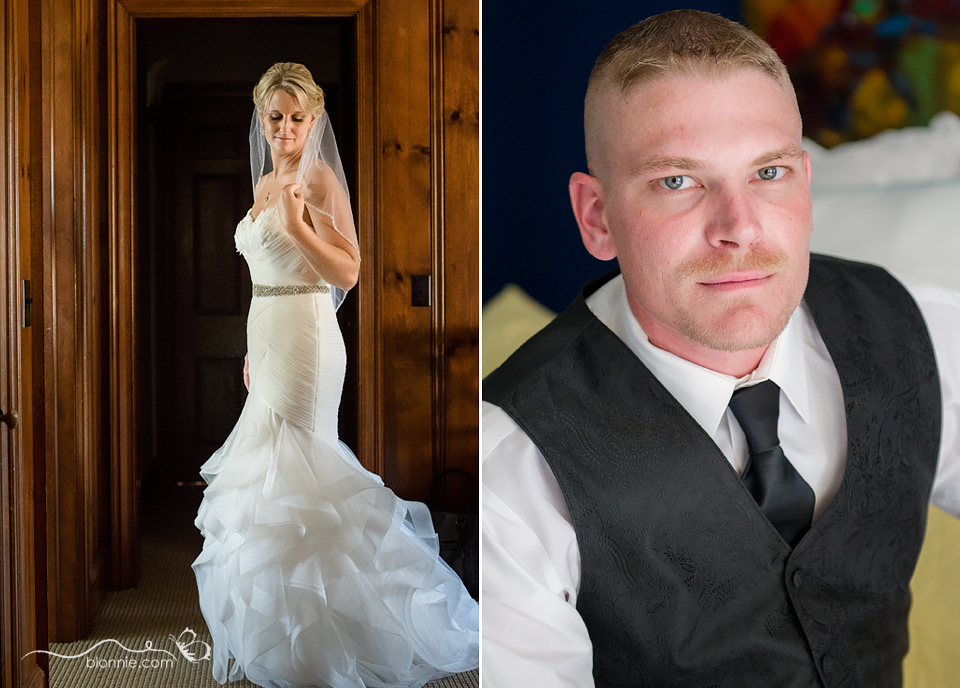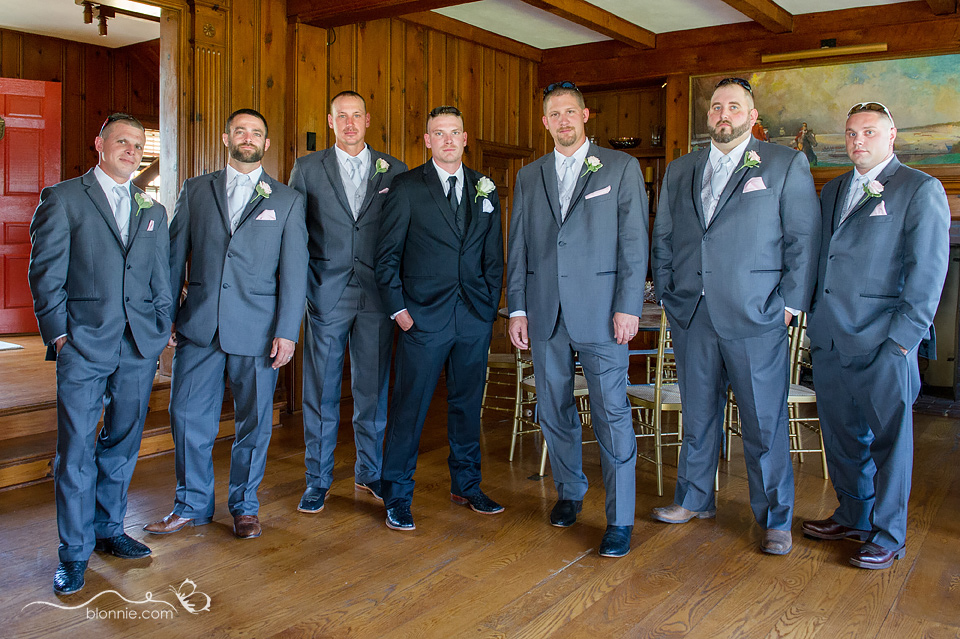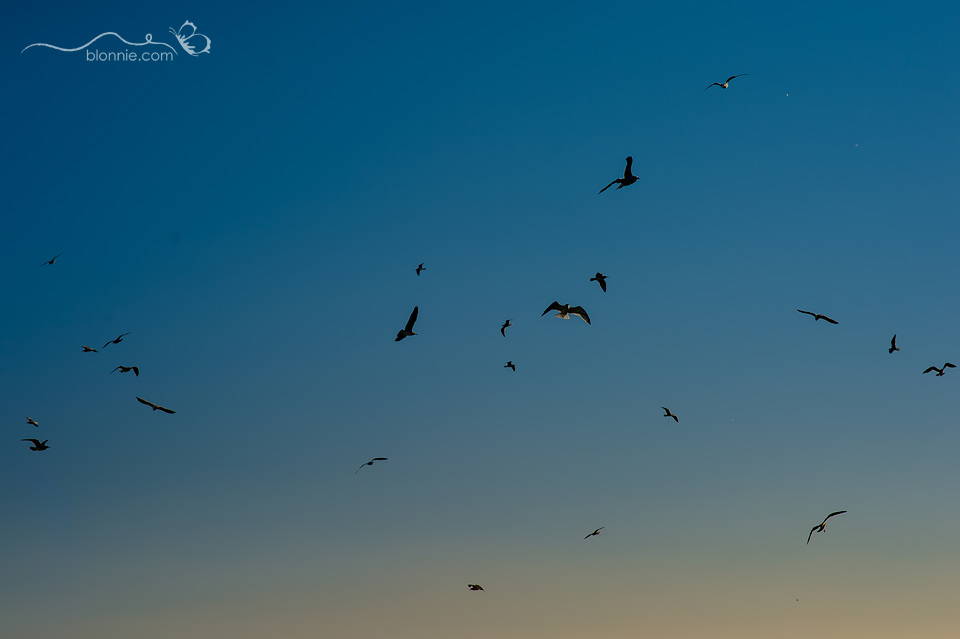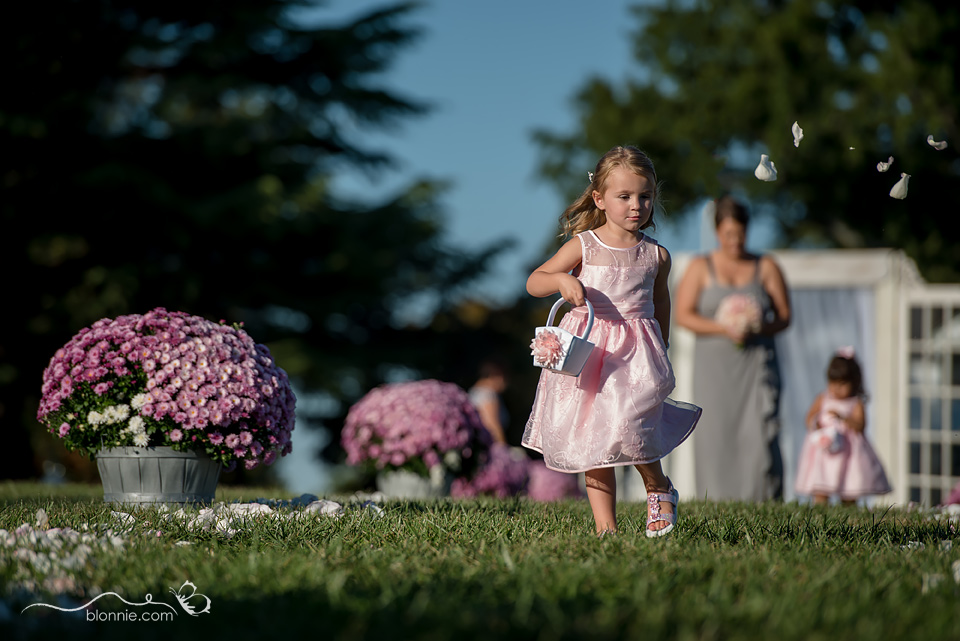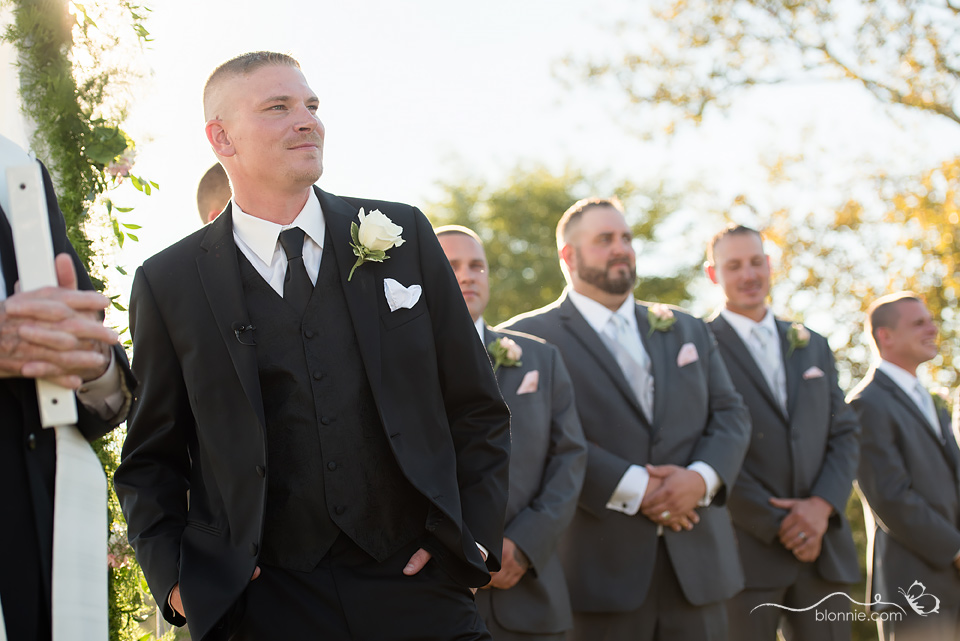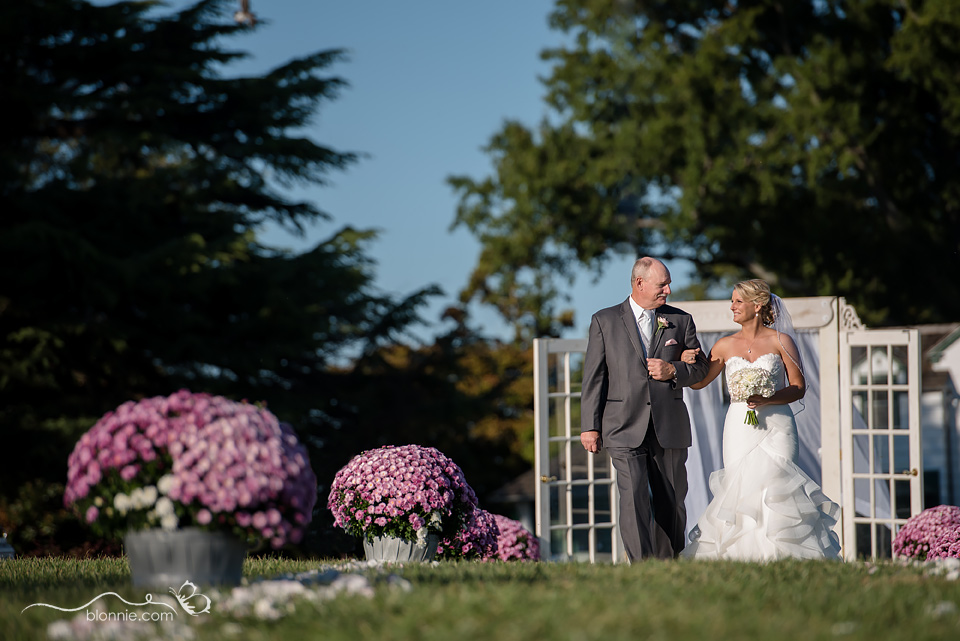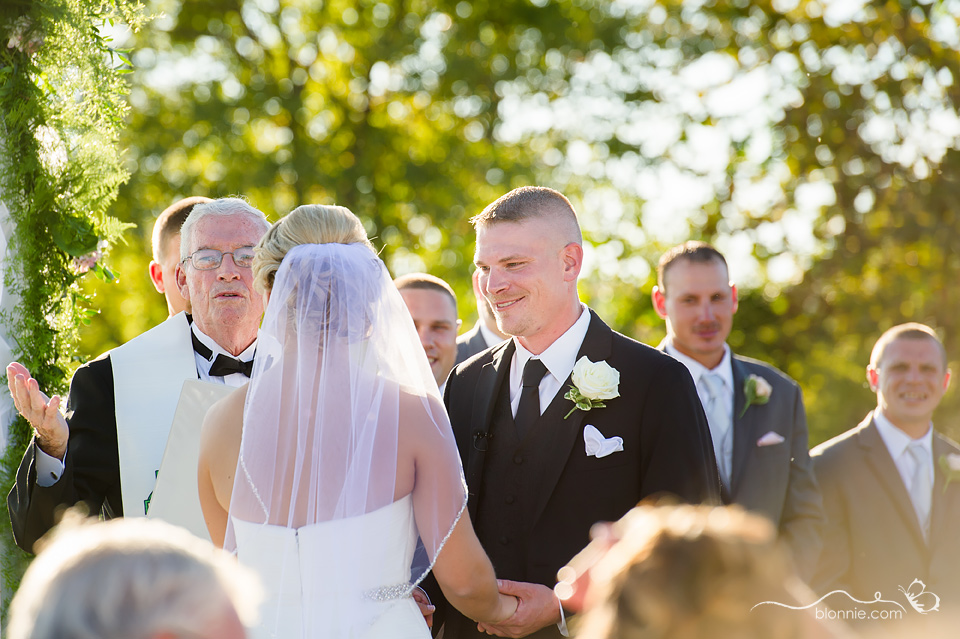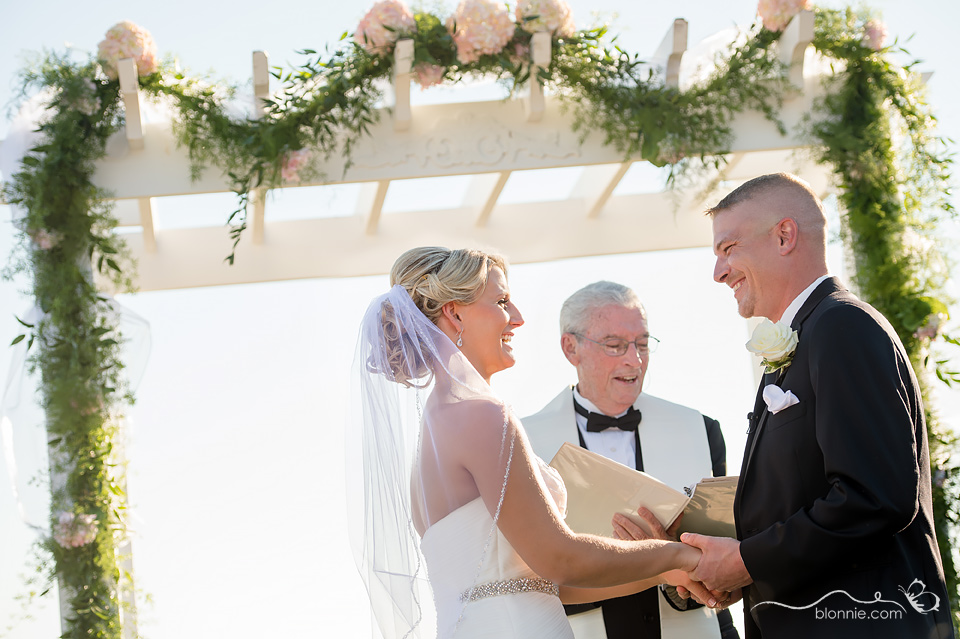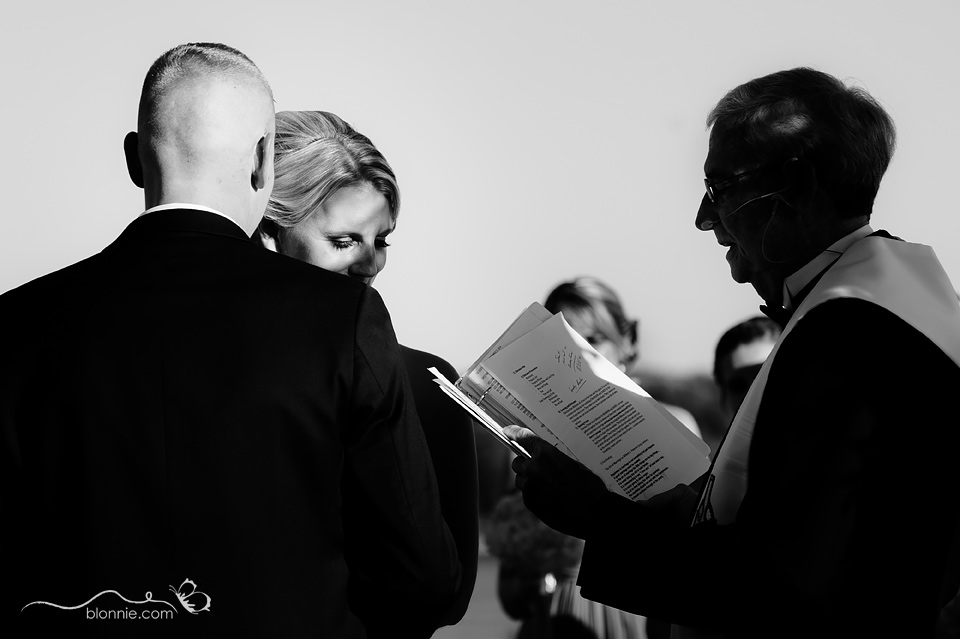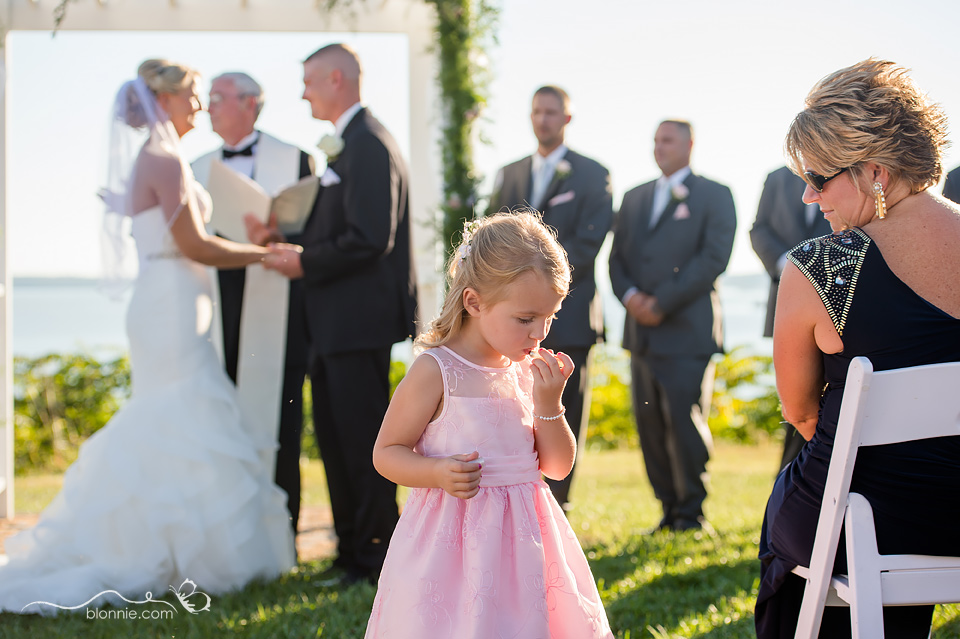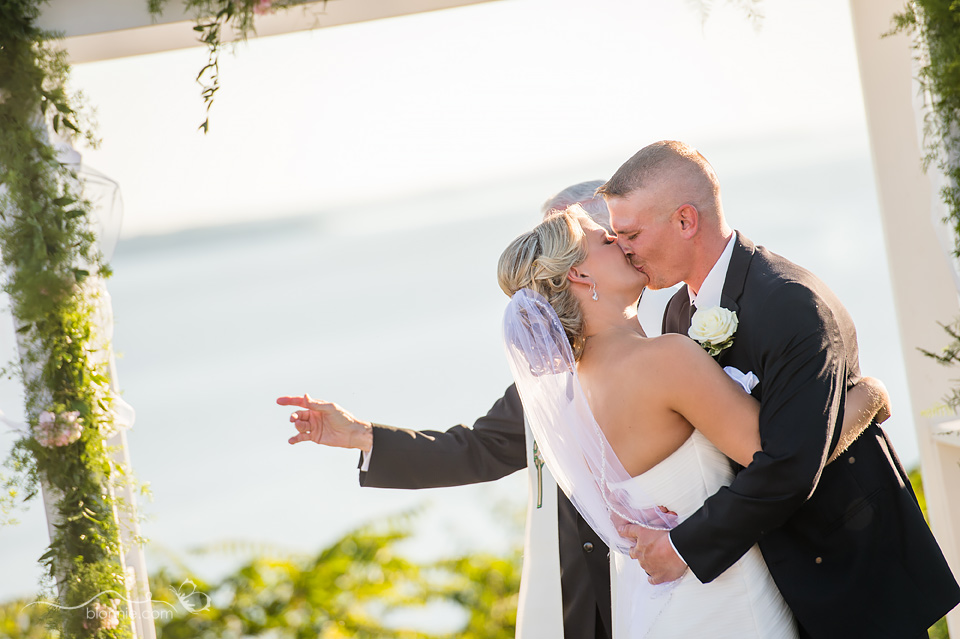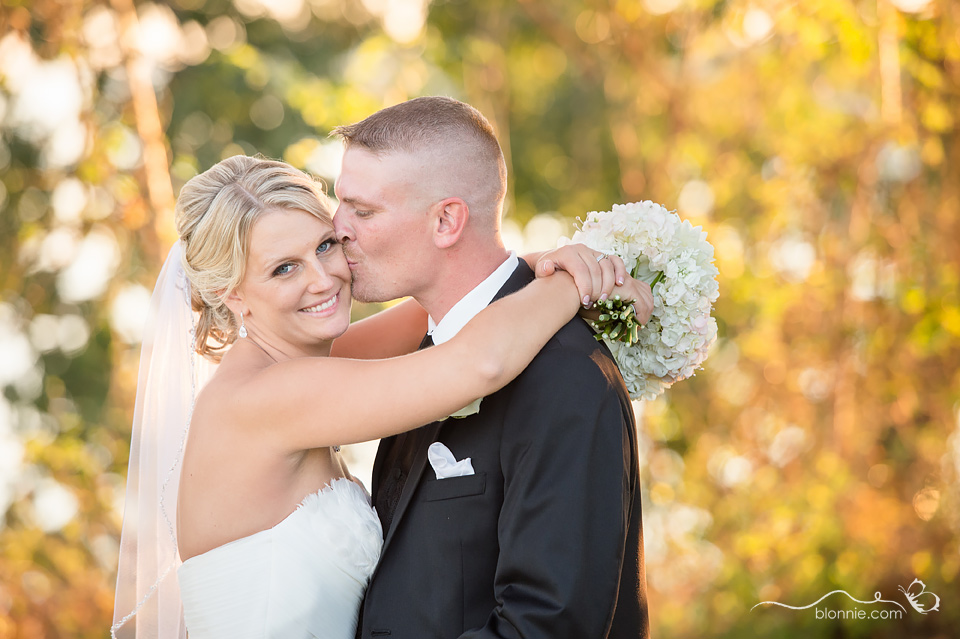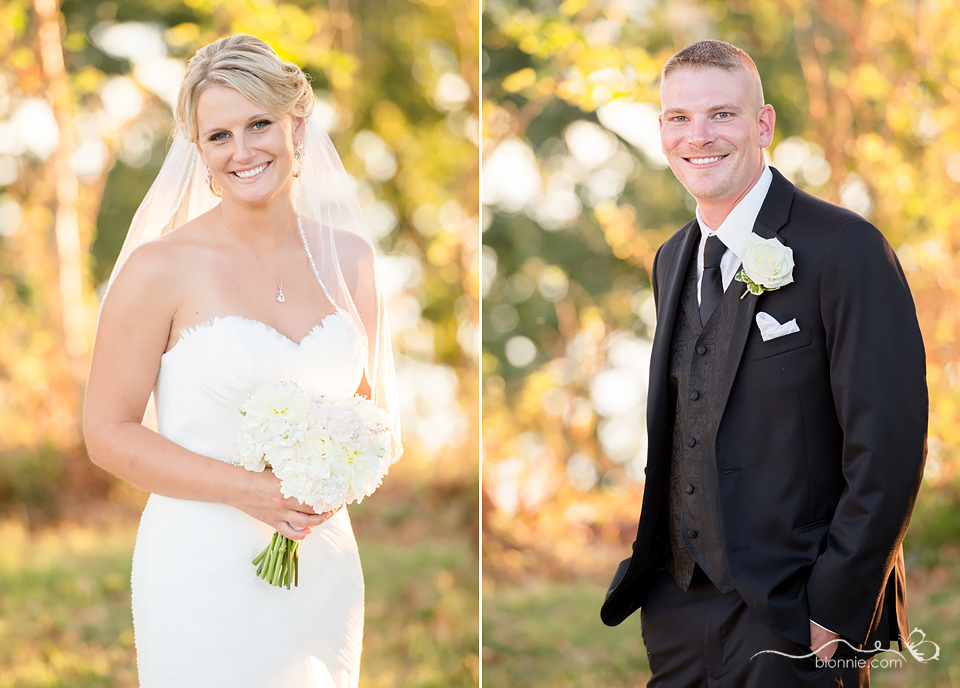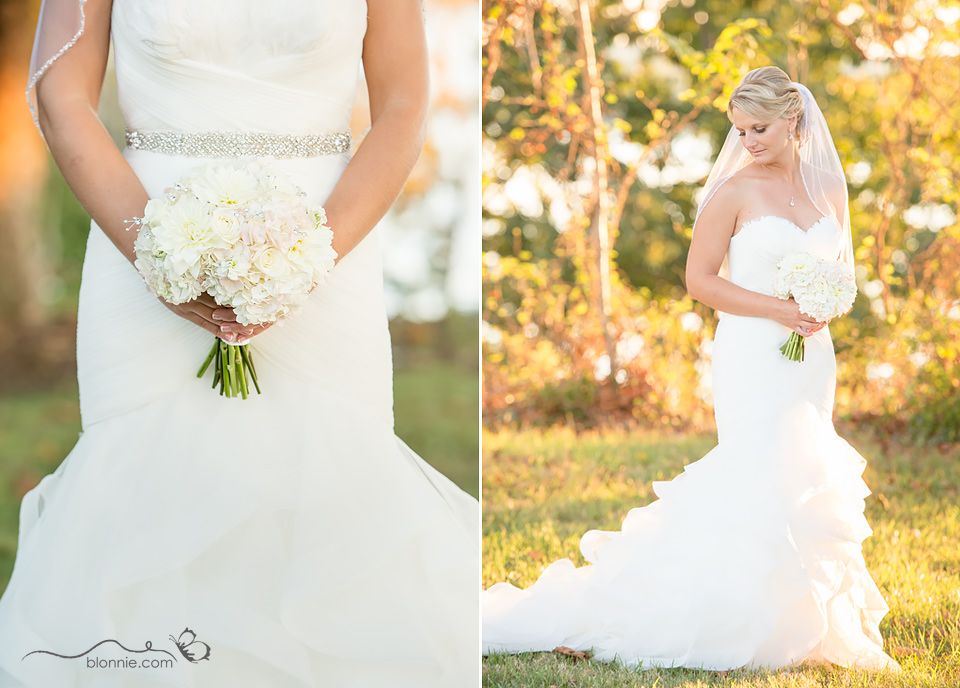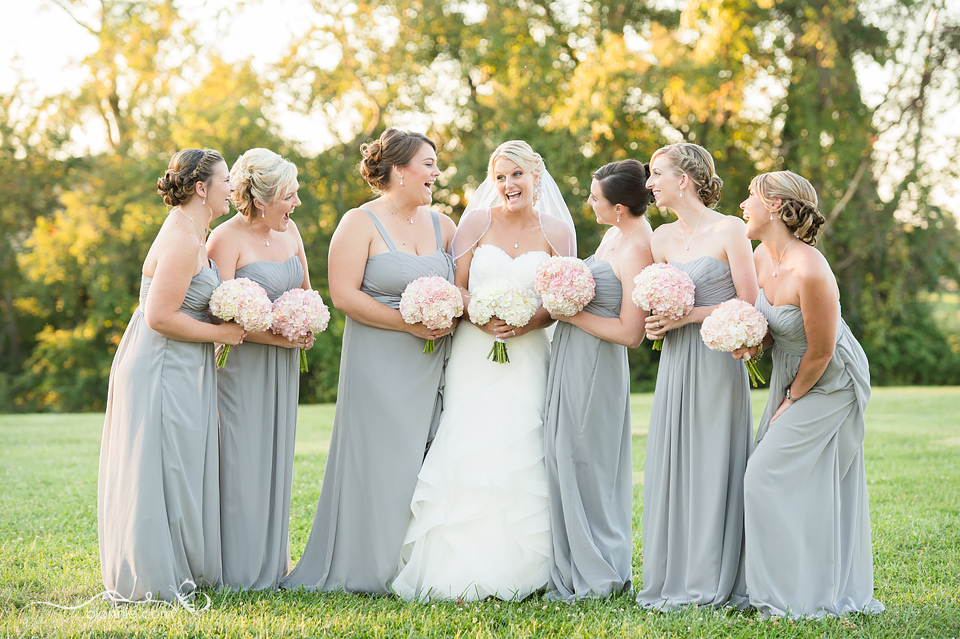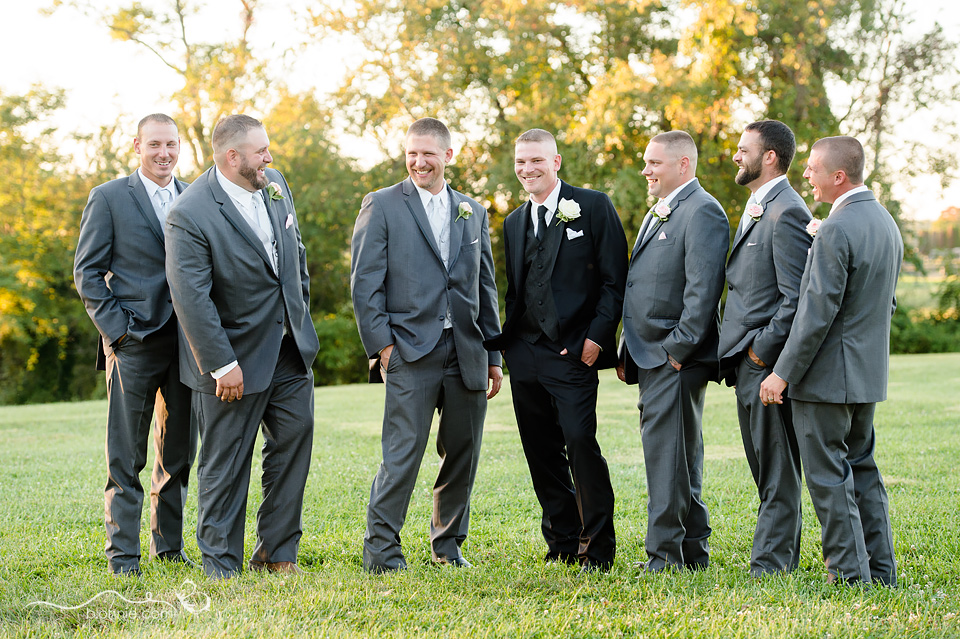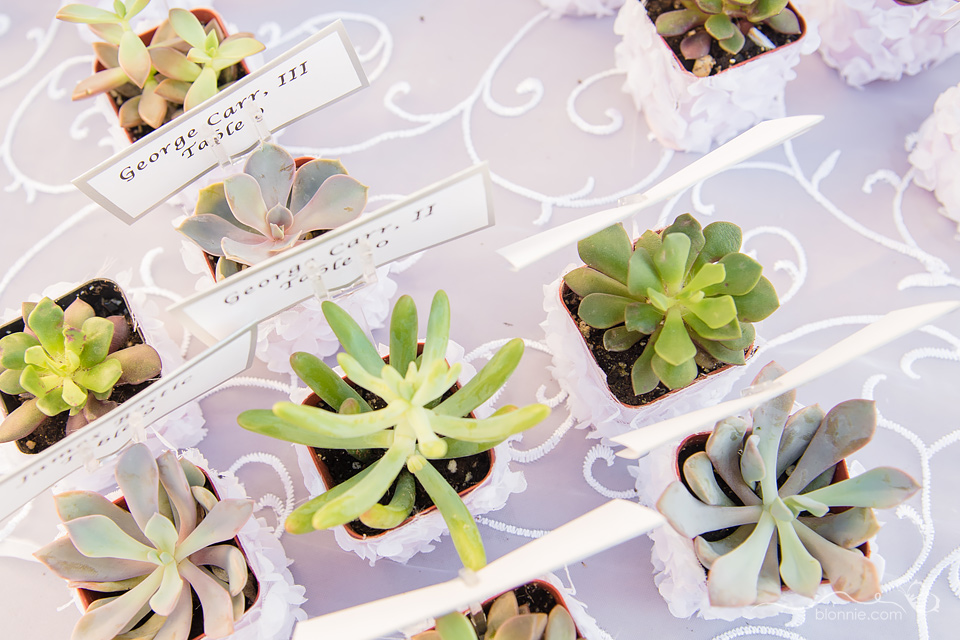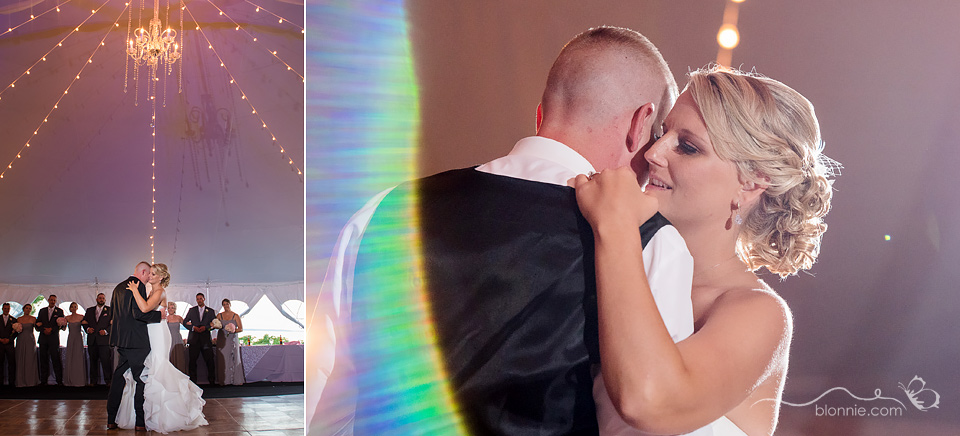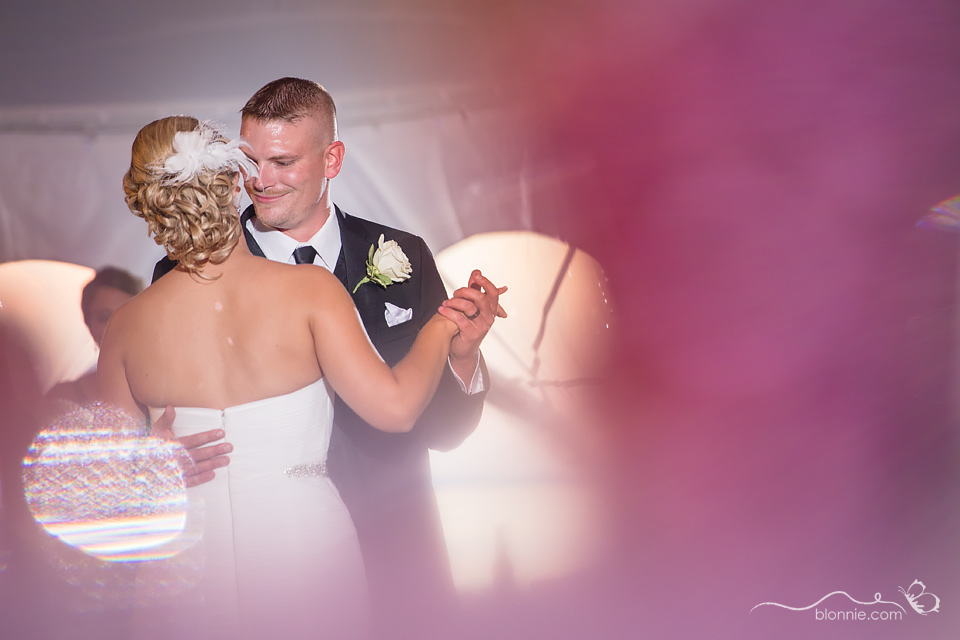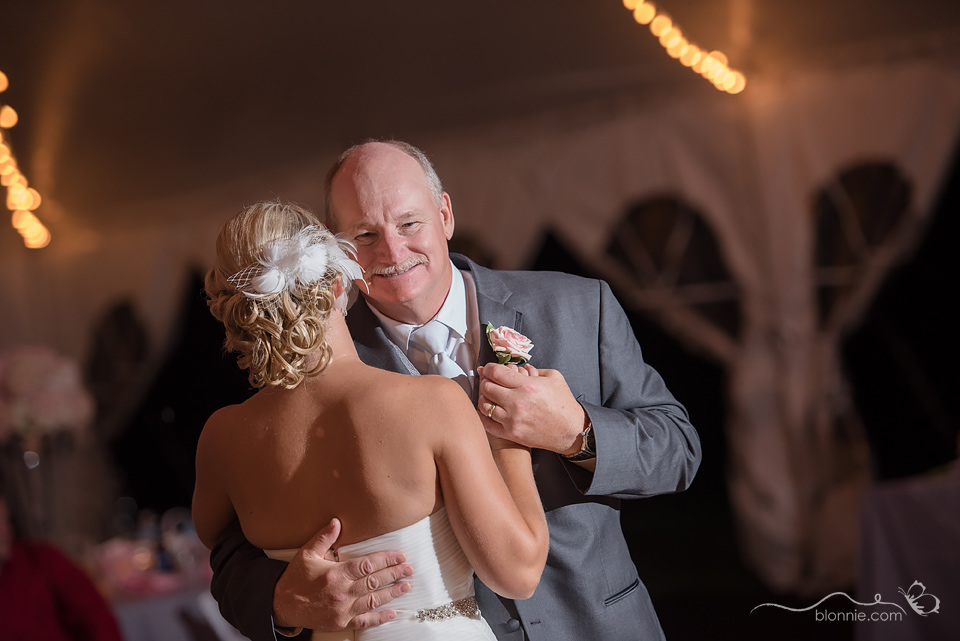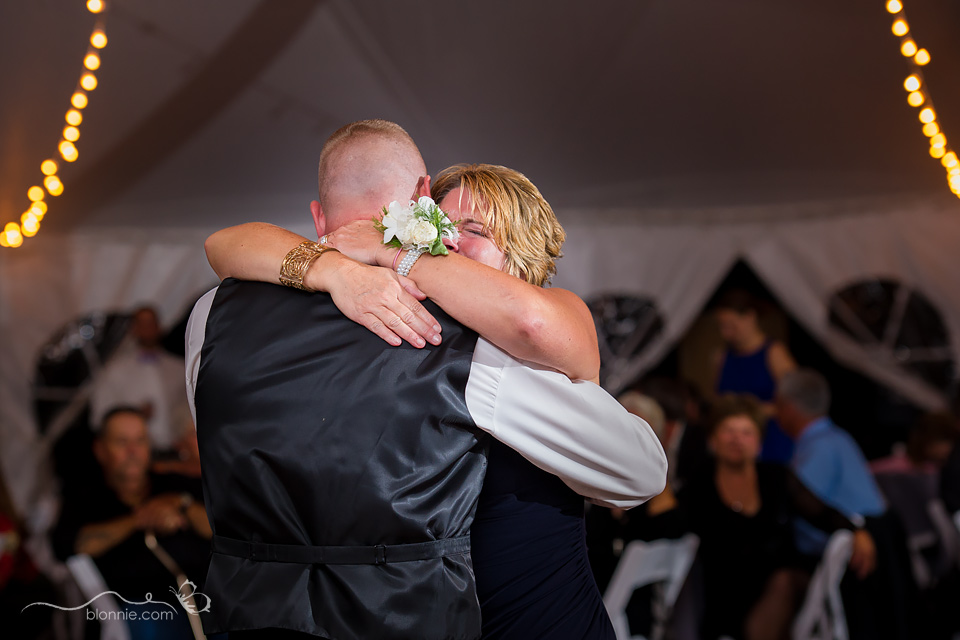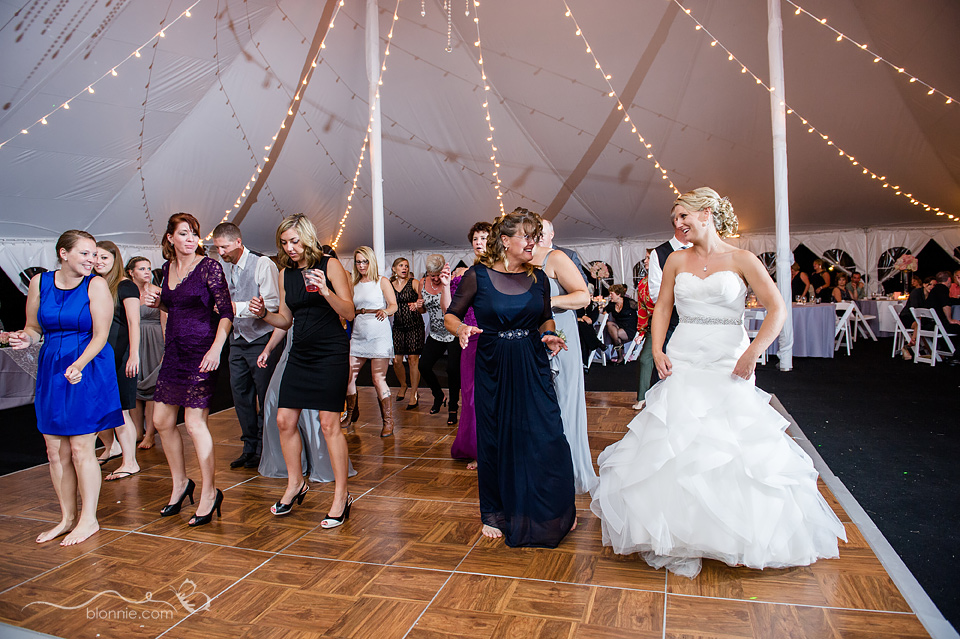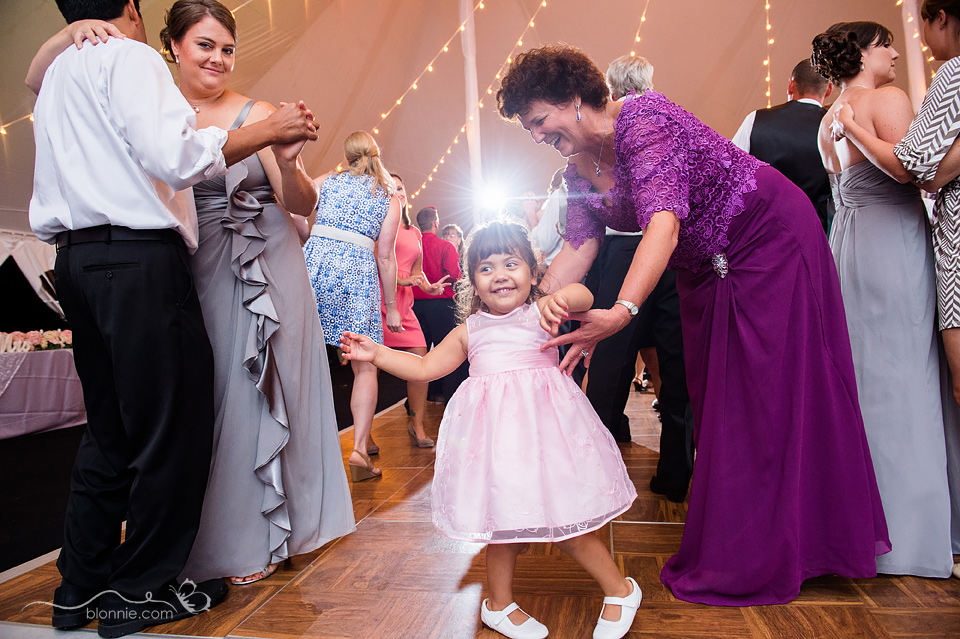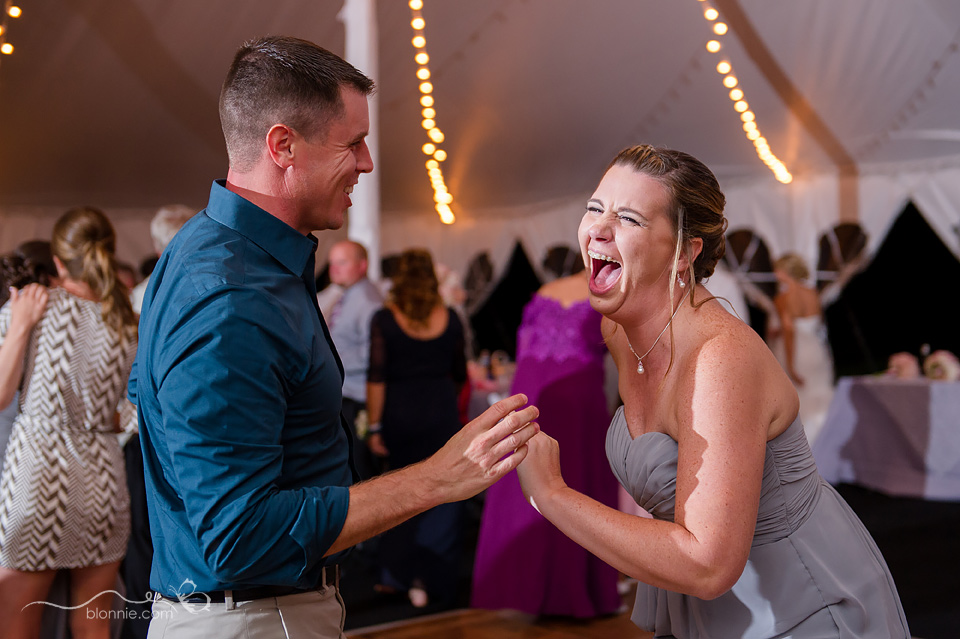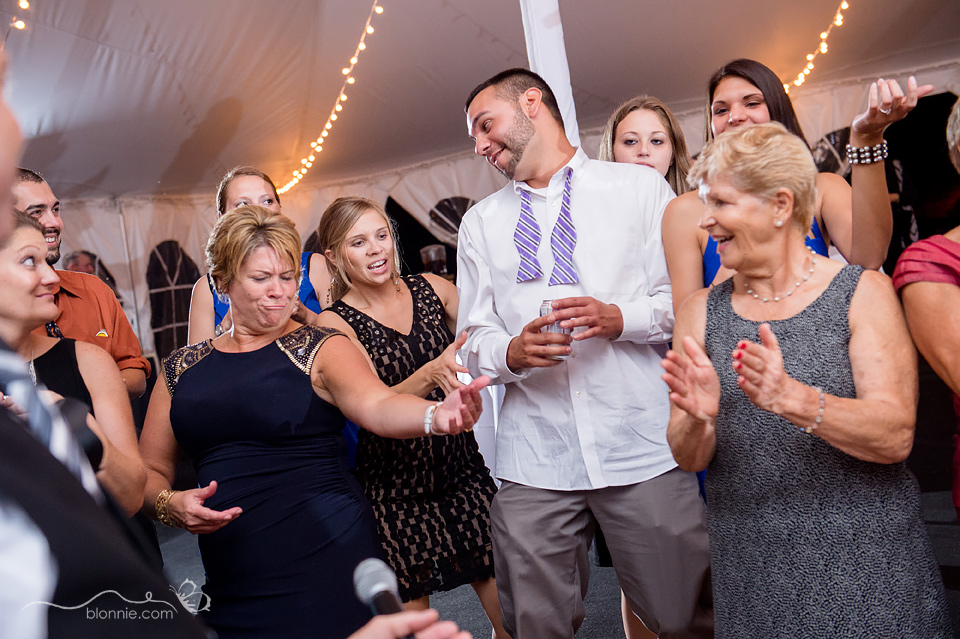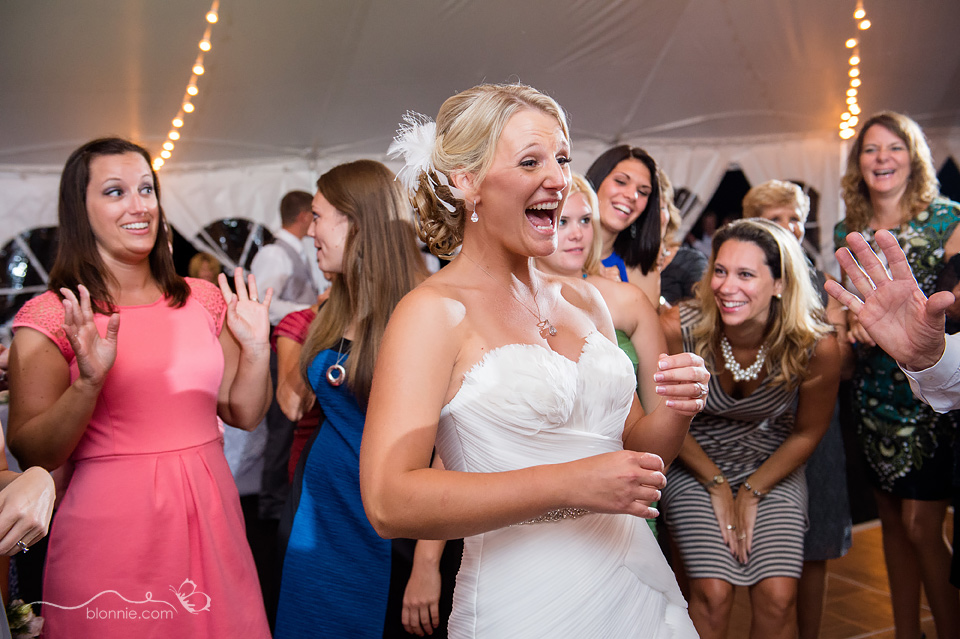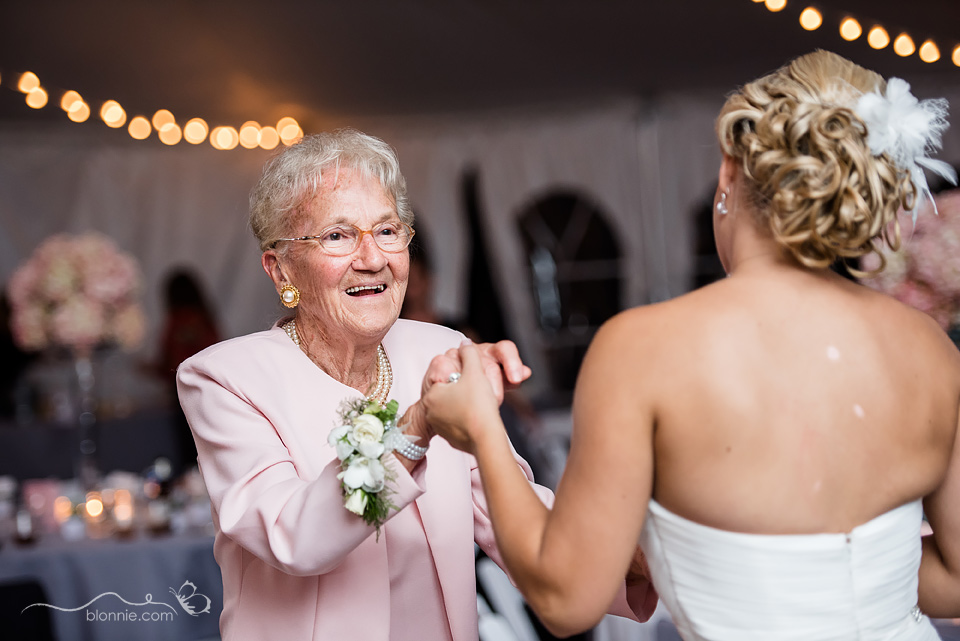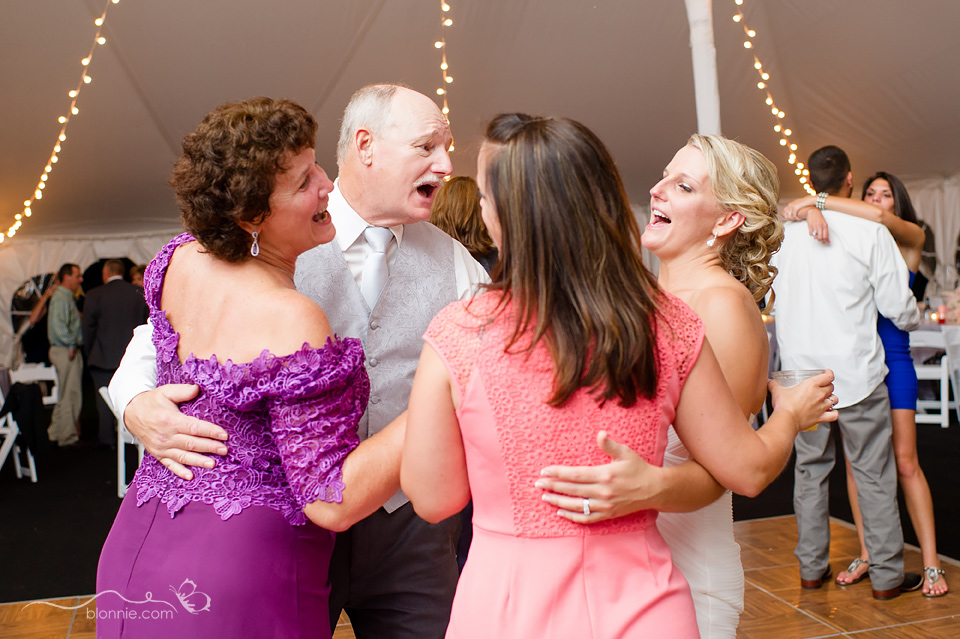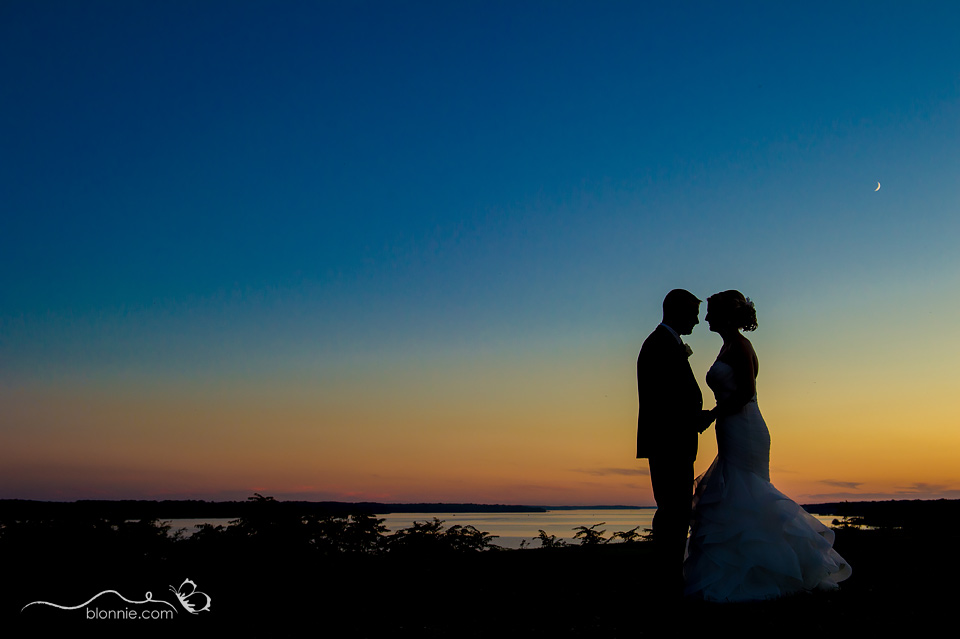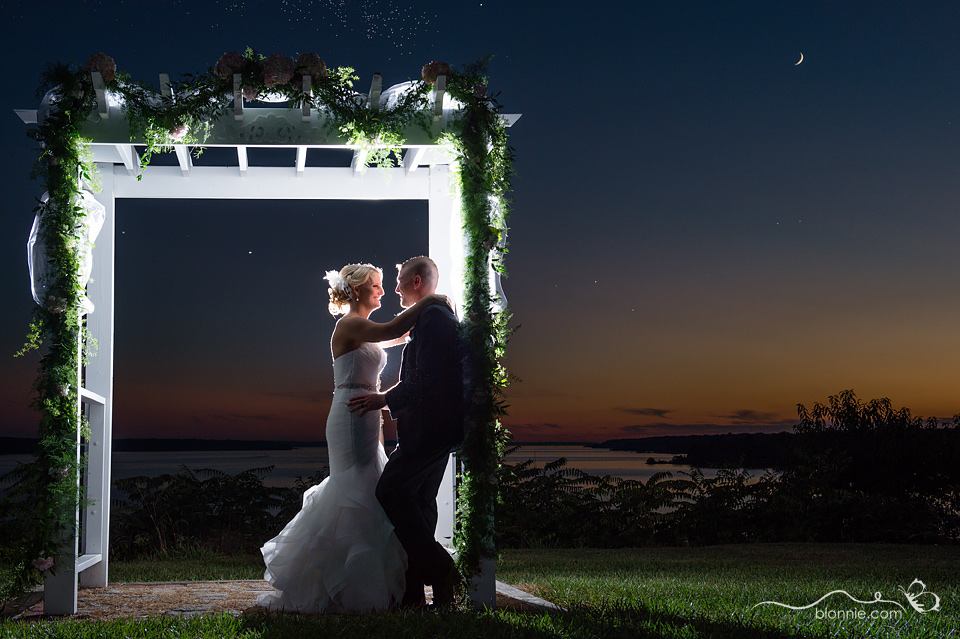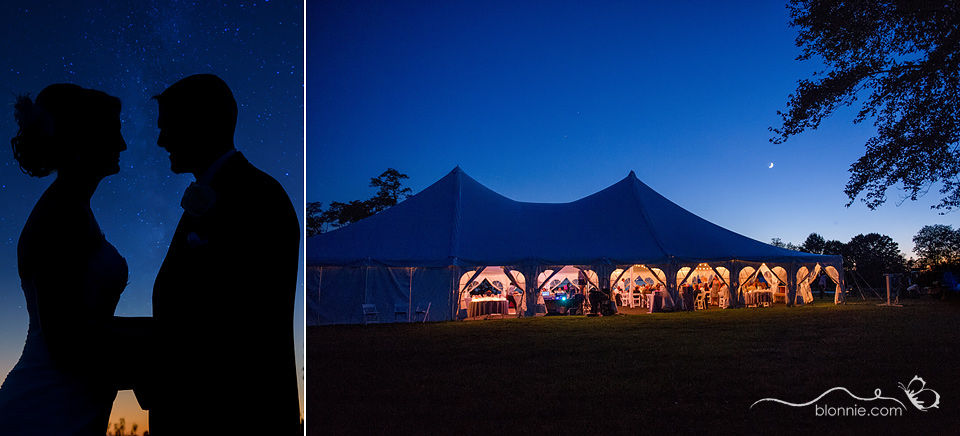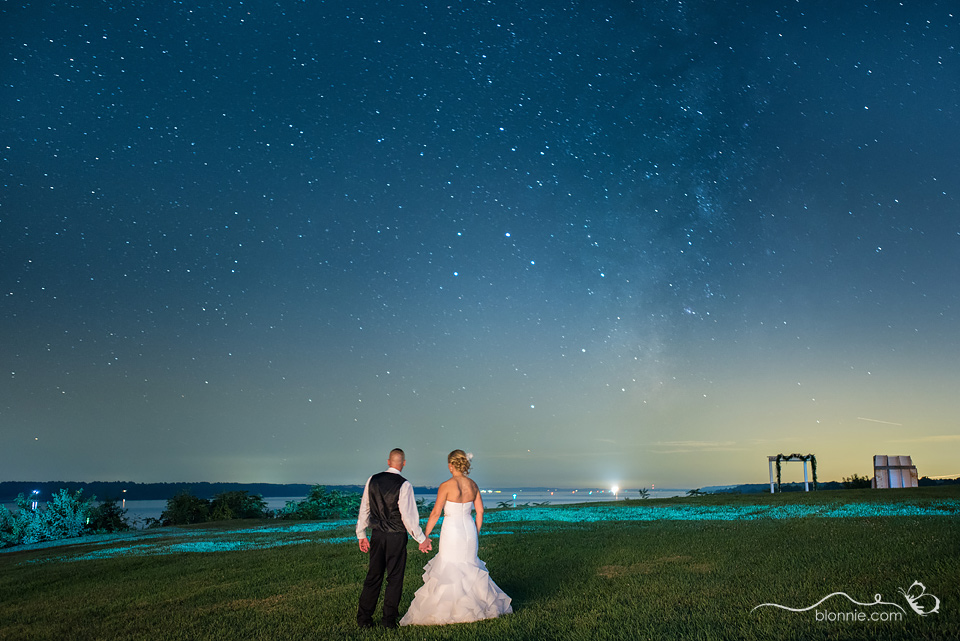 Sandy & Brandon: Elk Manor Winery Wedding in North East, Maryland
I have really enjoyed getting to know Sandy and Brandon through the months leading up to their wedding. Their snowy, animal-filled engagement session was one of my favorite ever. It was truly a pleasure to be there to witness everything that happened throughout their wedding day… bird filled skys, beautiful little flower girls, two special dances by the bride and groom, and so much more.
Read below to hear Sandy's version of her day, with some really helpful tips for brides planning their own weddings!
Elizabeth and Timothy's wedding in Rehoboth Beach, Delaware, began with Elizabeth, her bridesmaids and close family members all gathered together to excitedly prepare for the day's events in a beach cottage beside the Atlantic Ocean. After Liz completed her final bridal touches, she walked along the boardwalk to see Tim for the first time on the rooftop of the Atlantic Sands hotel where their ceremony was held overlooking the Atlantic Ocean.
Following the ceremony, Liz and Tim finished the day with a beautiful wedding reception at the best Delaware Beach venue, Salero – and Oceanfront penthouse level wedding venue on top of the Henlopen Hotel in Rehoboth Beach. The final couple's final farewell was a sparkler sendoff that lead right out of the Henlopen to the Atlantic Ocean… the perfect ending to a perfect day! :)
Thanks so much to Liz & Tim for choosing me to photograph this beautiful wedding of yours!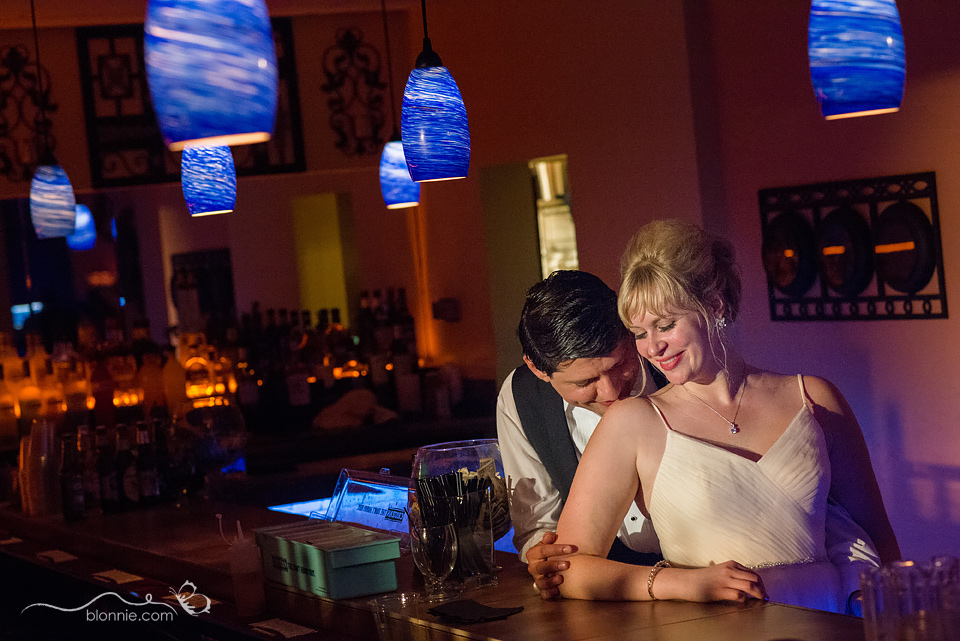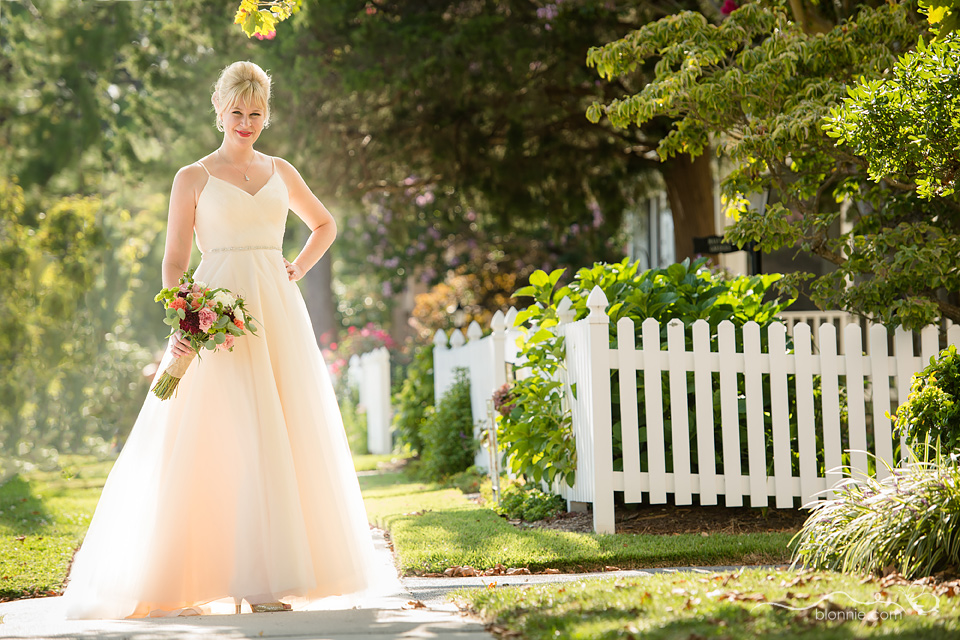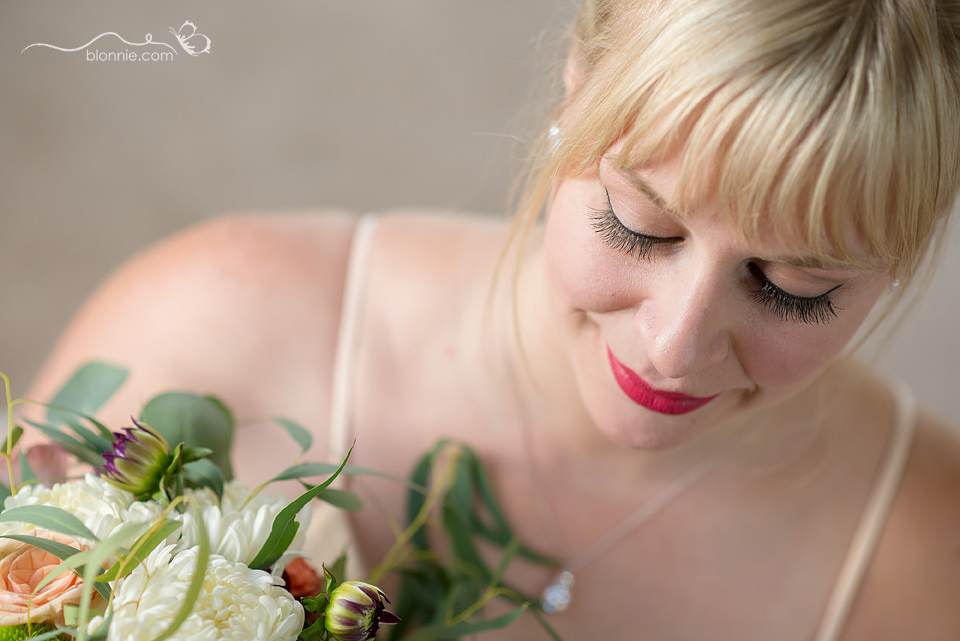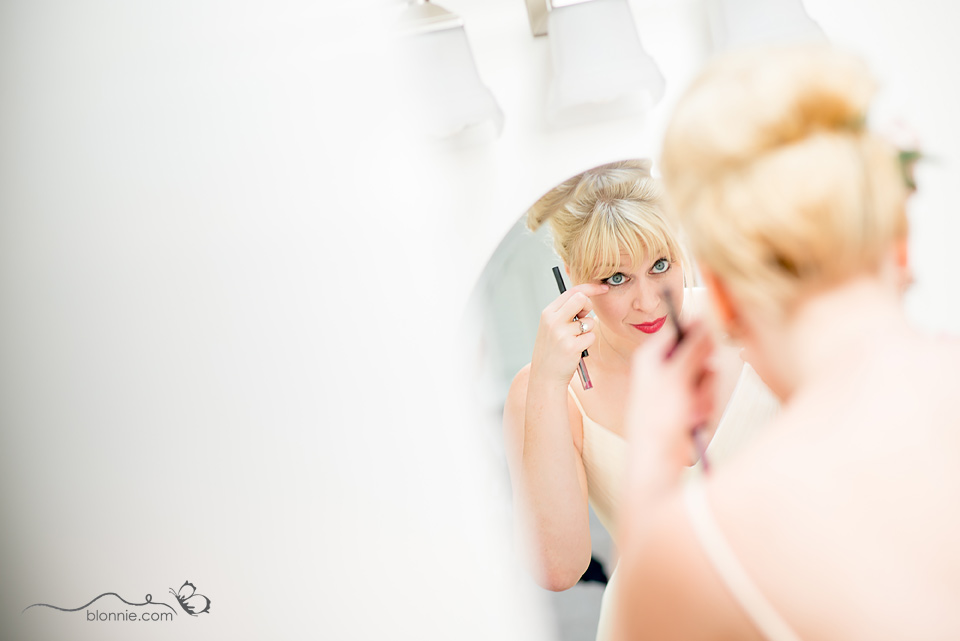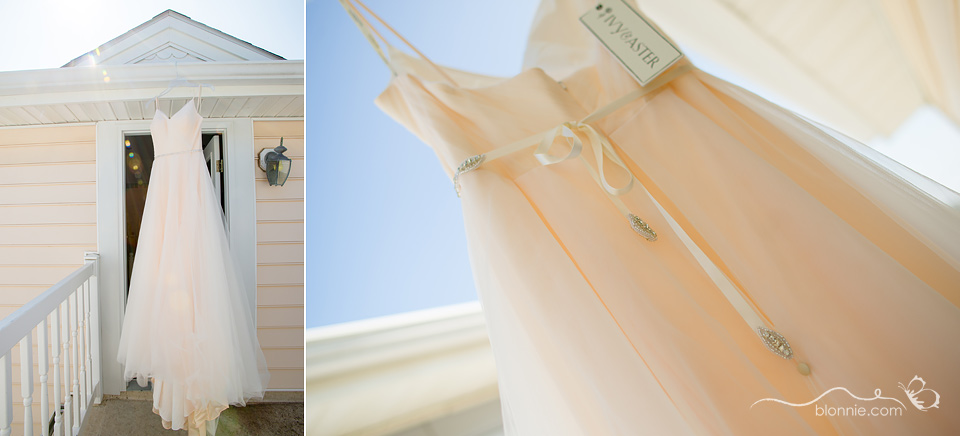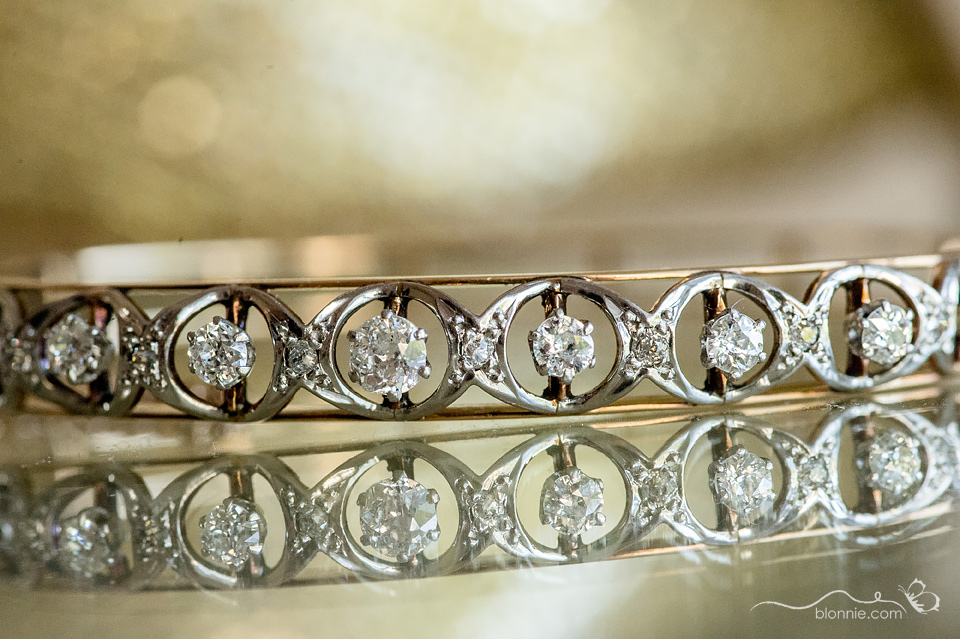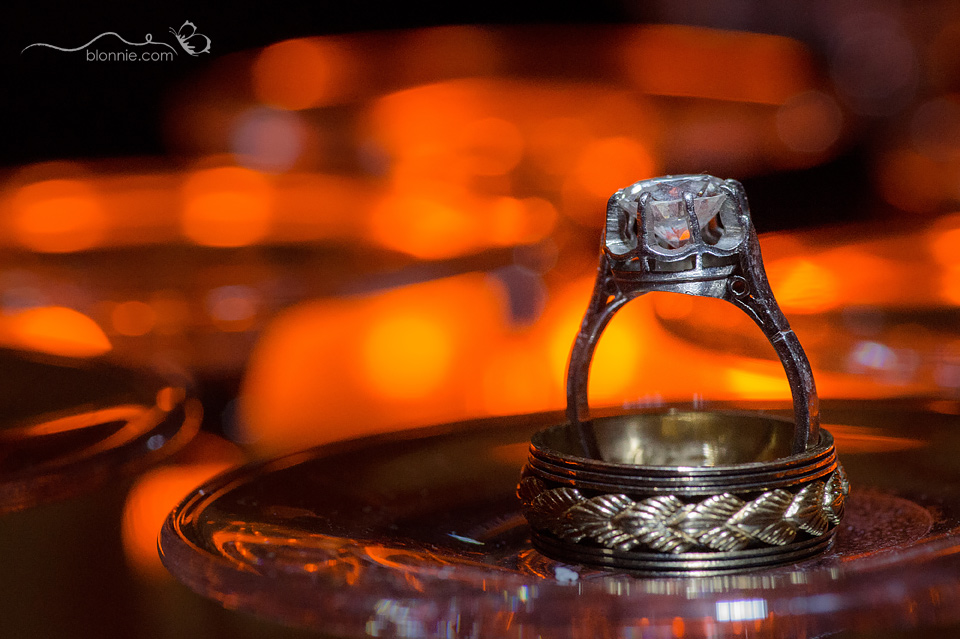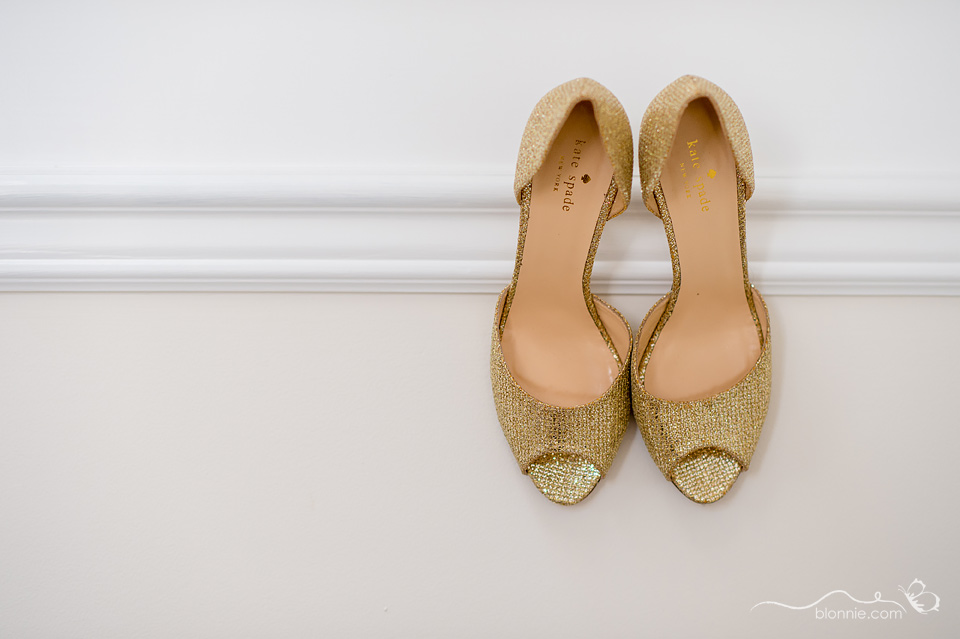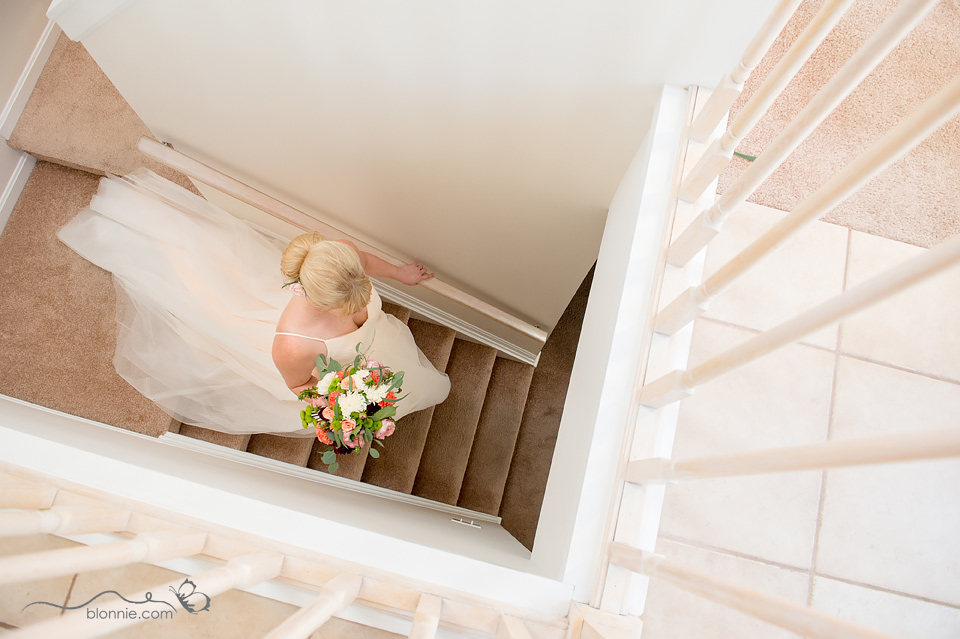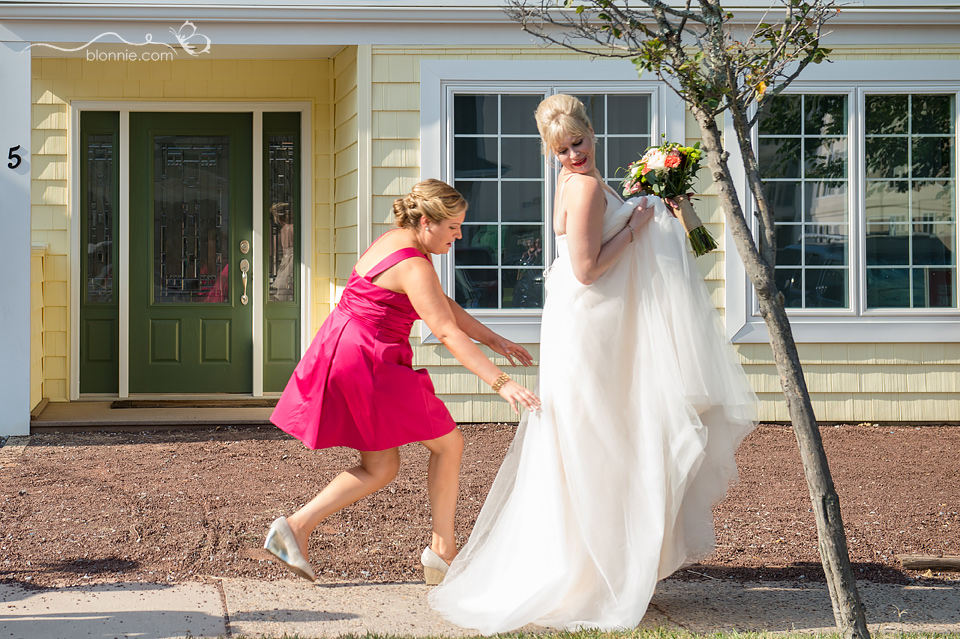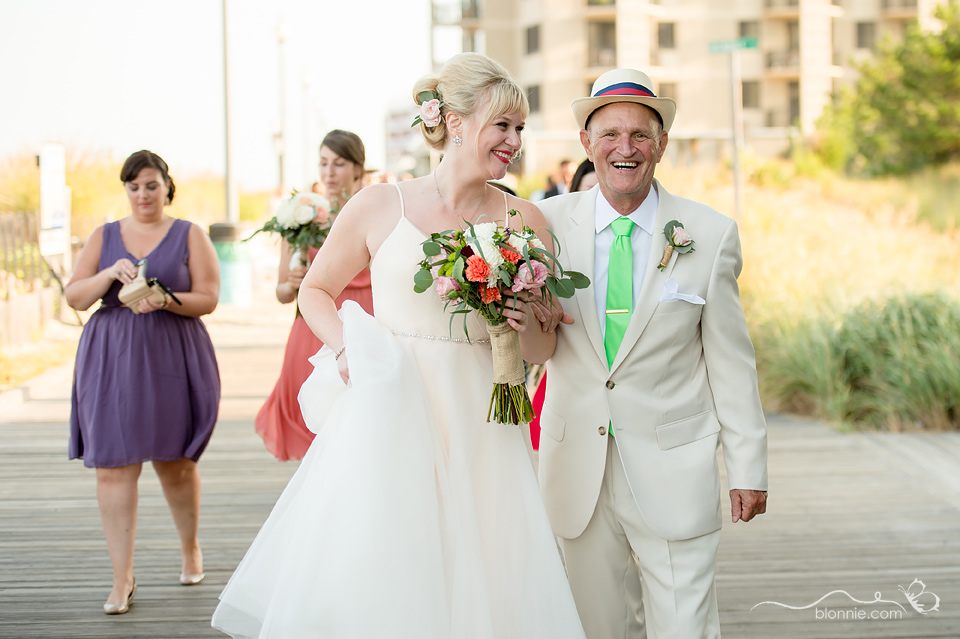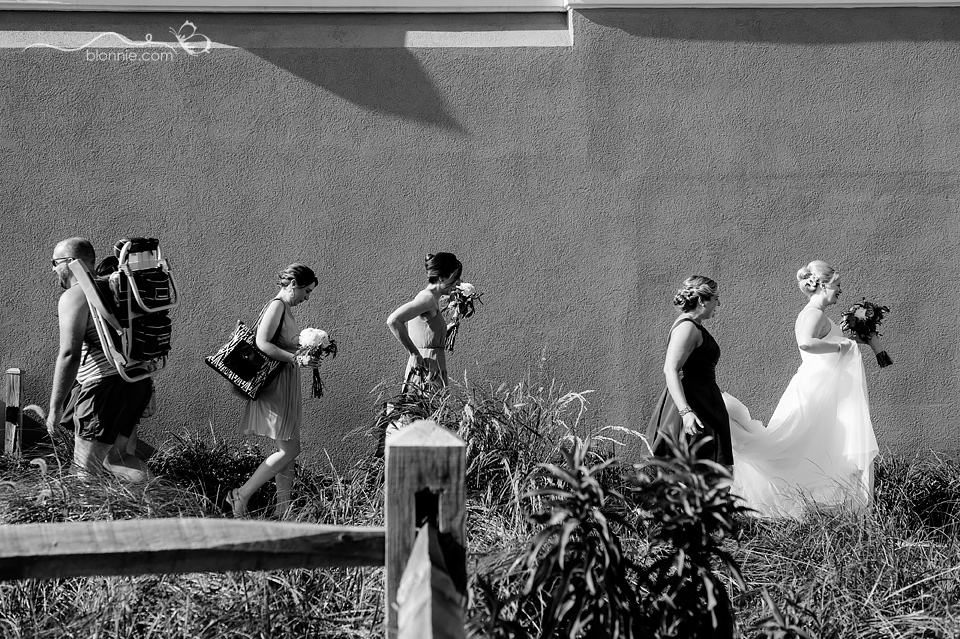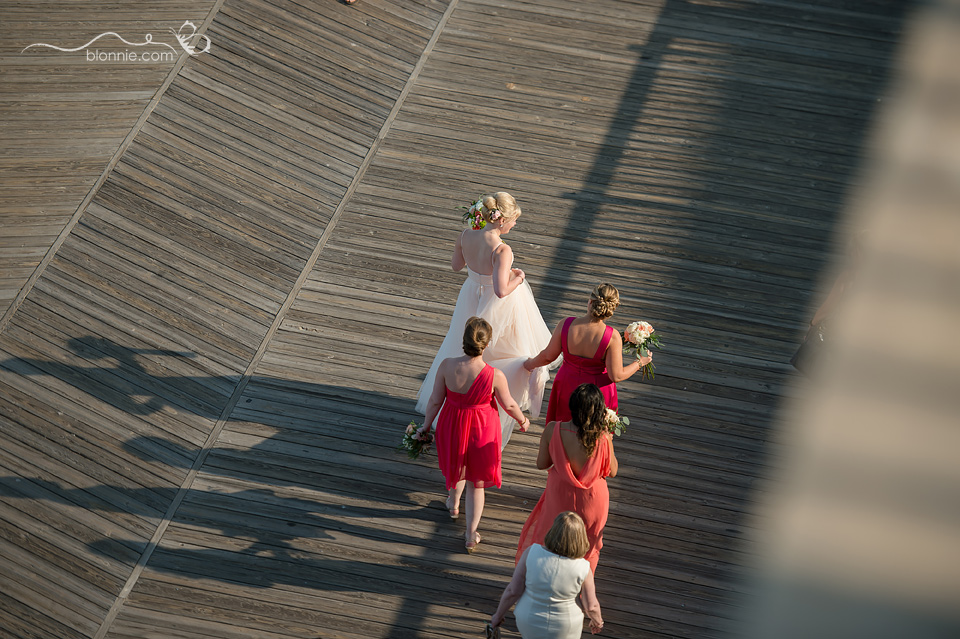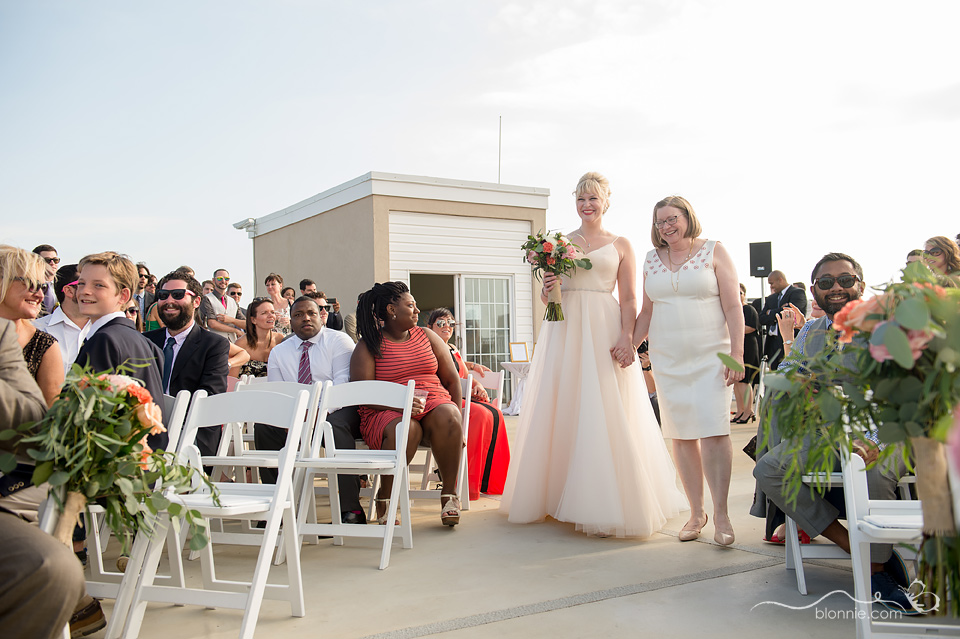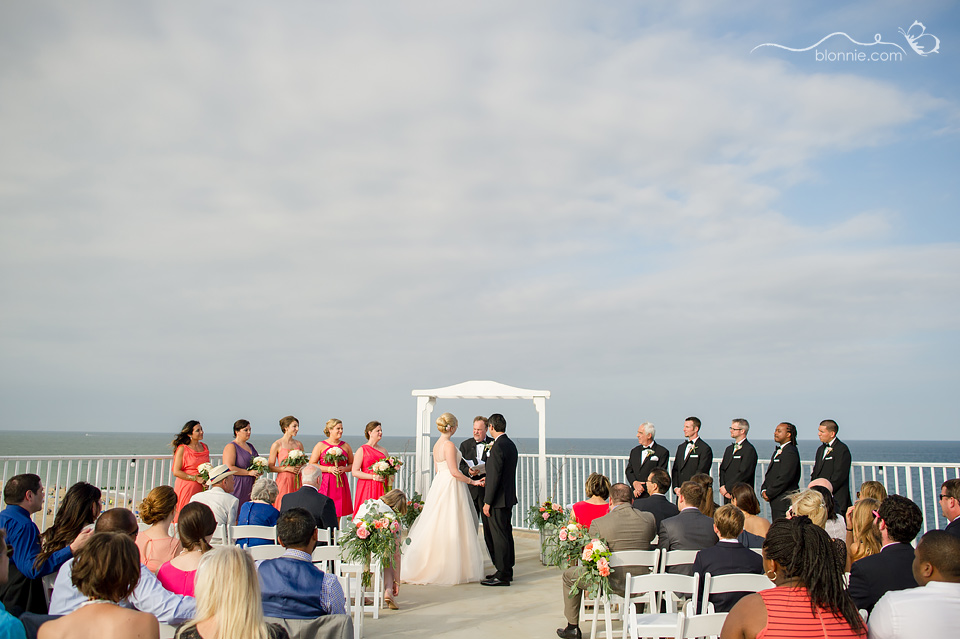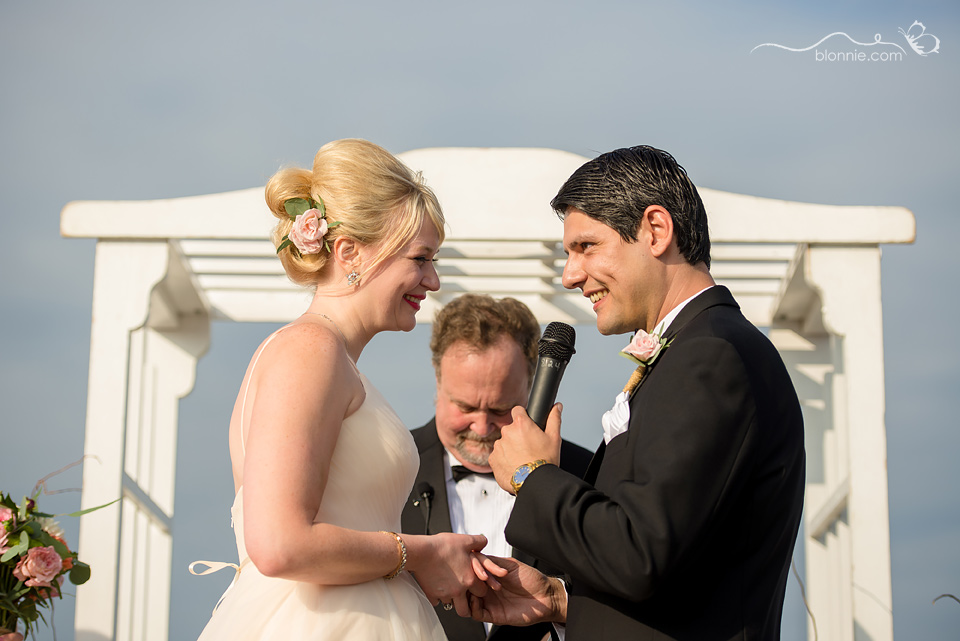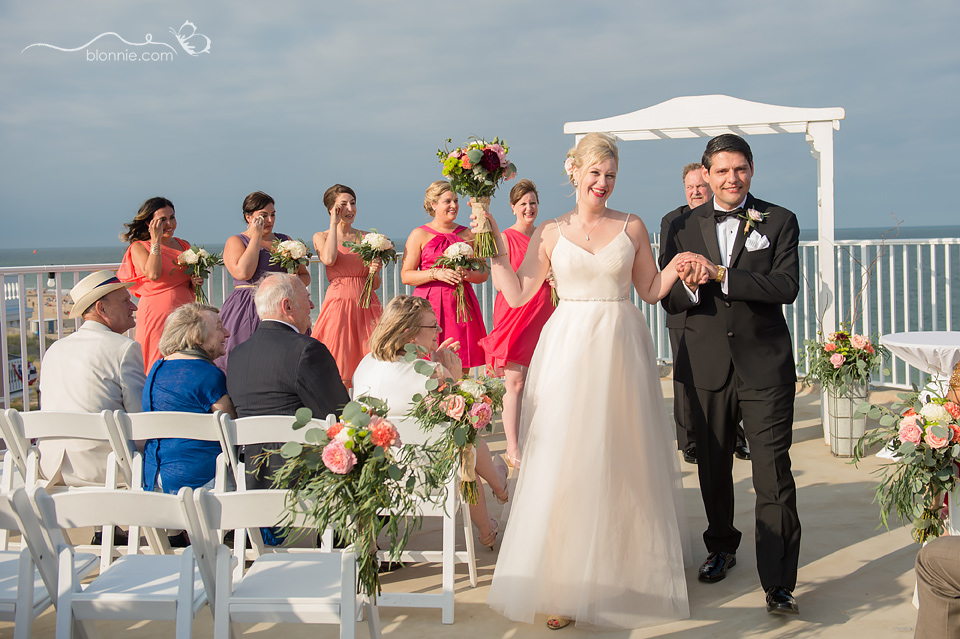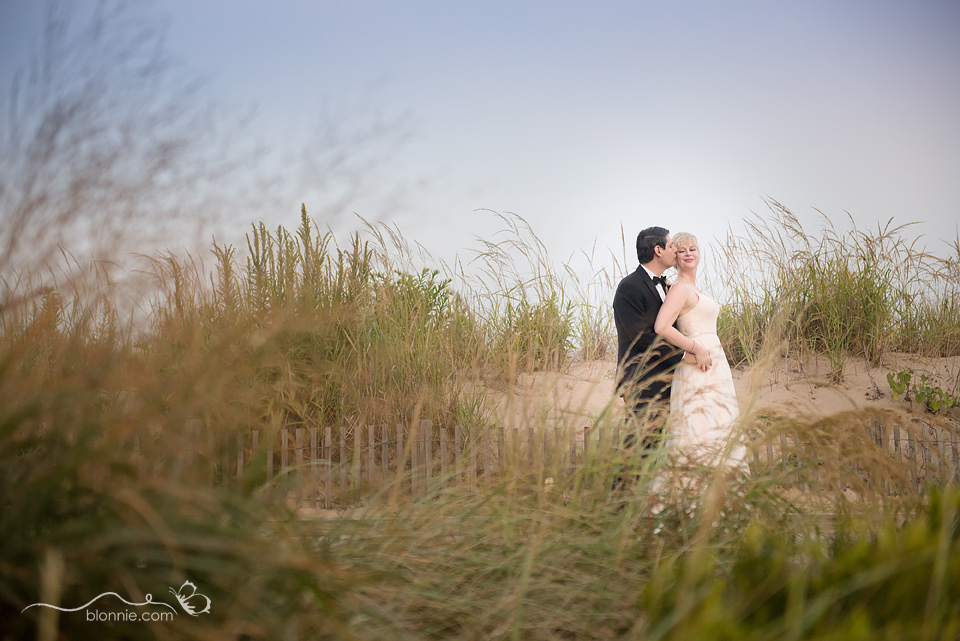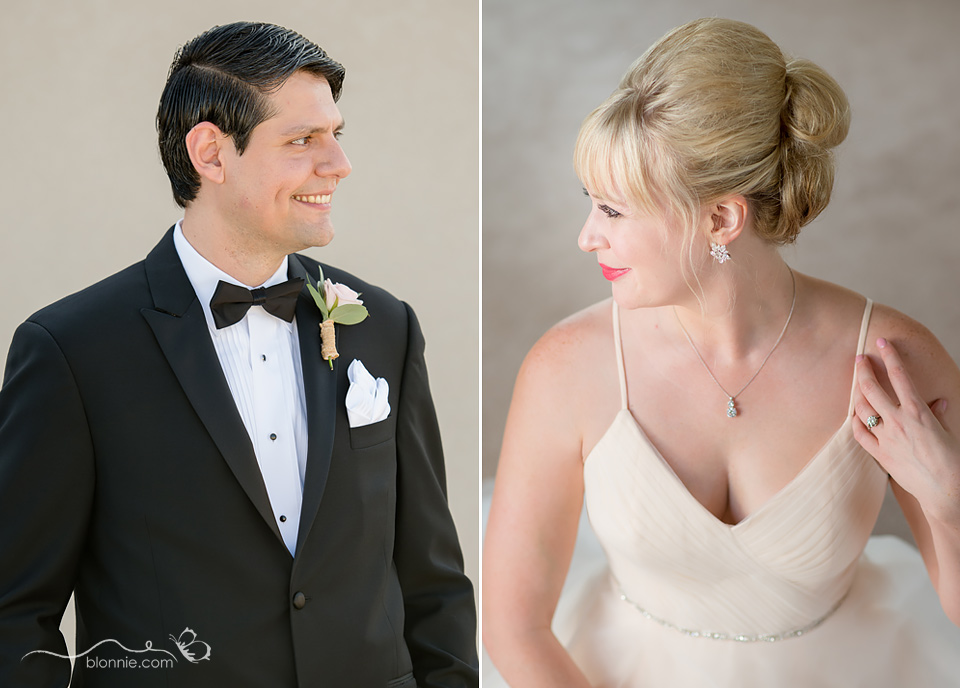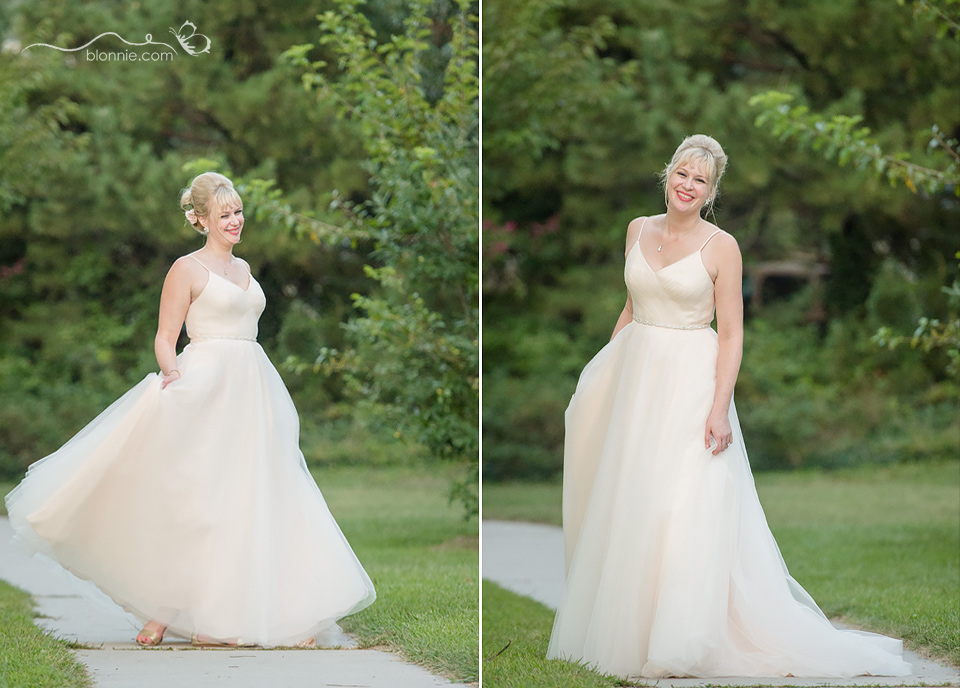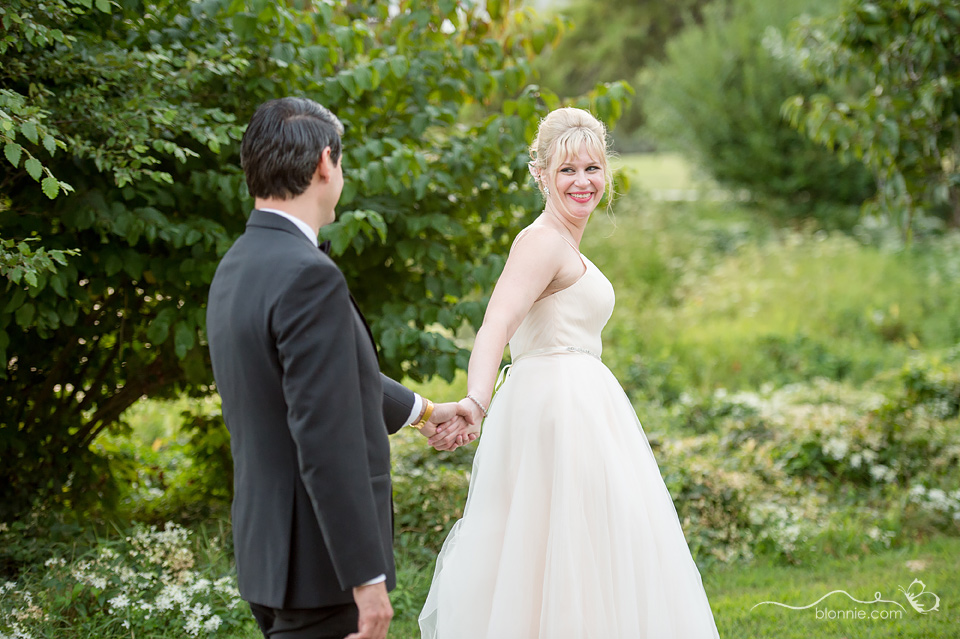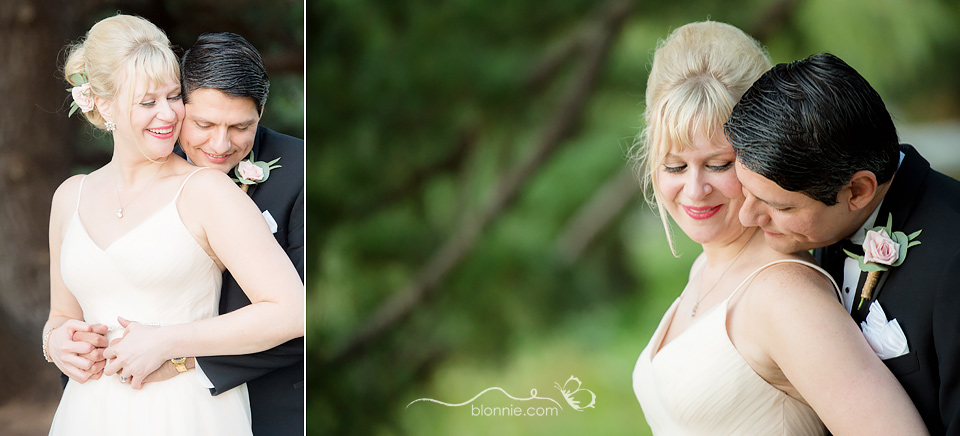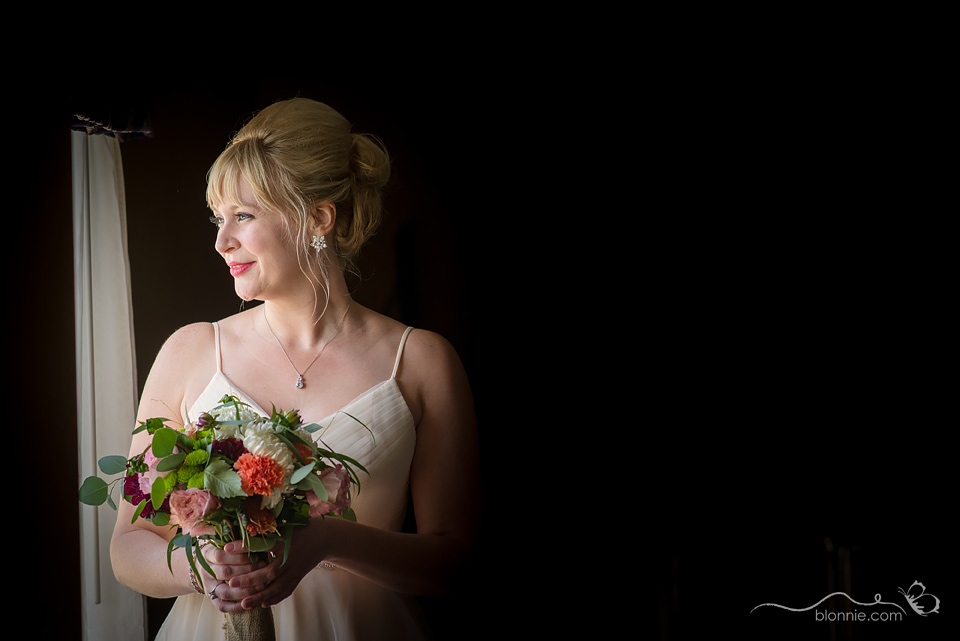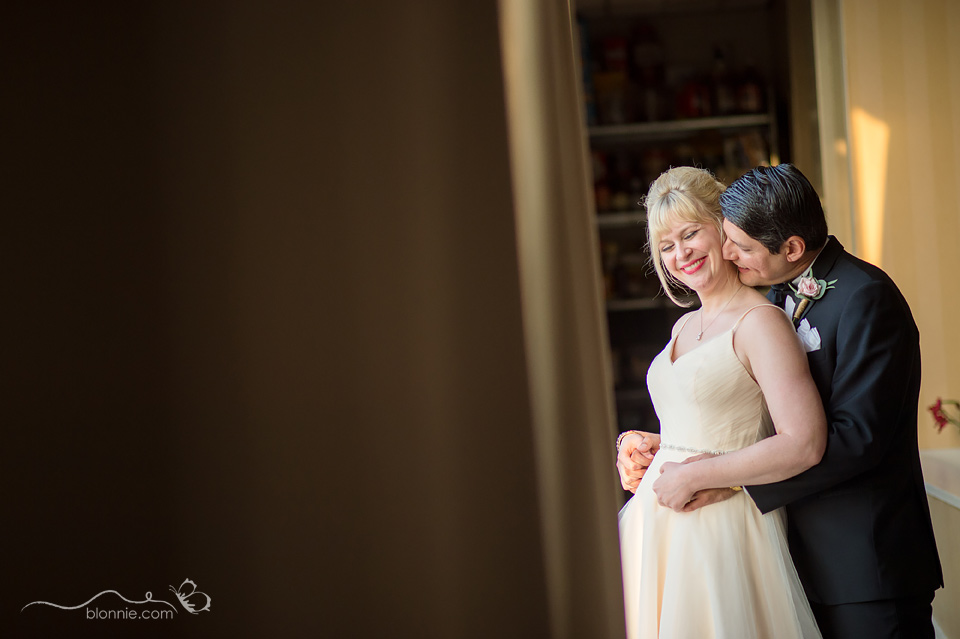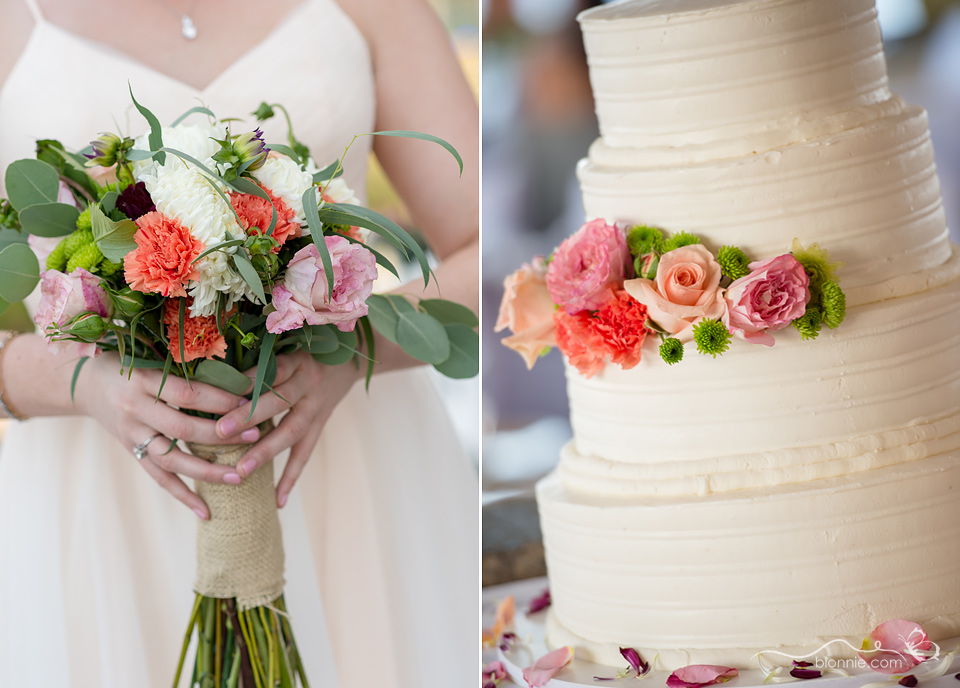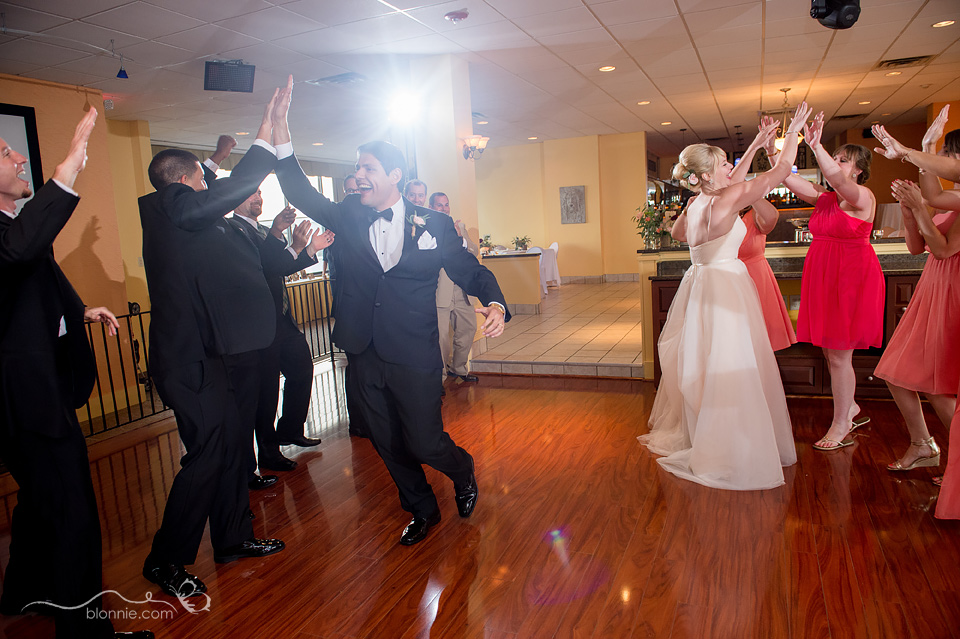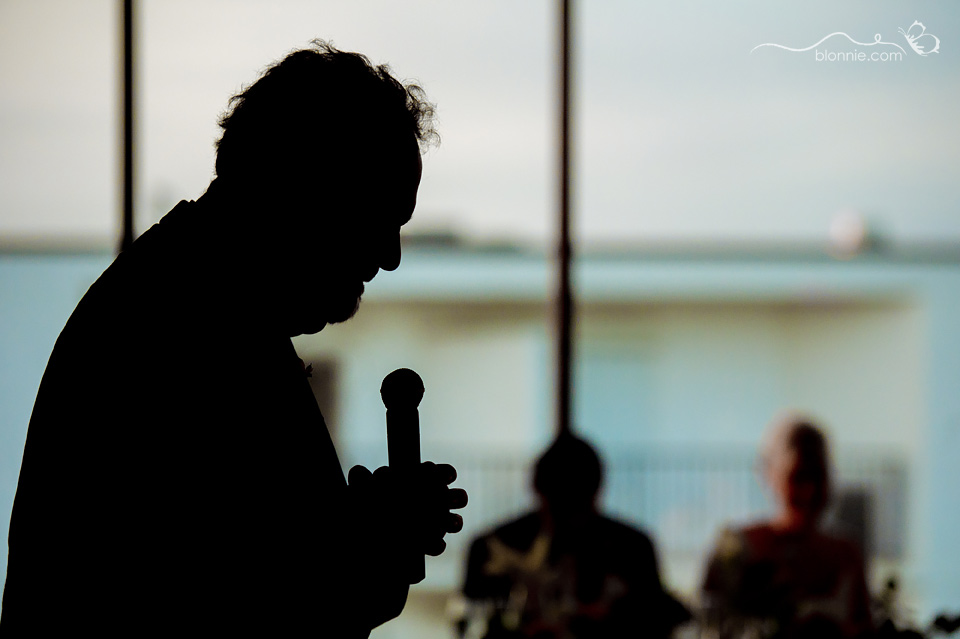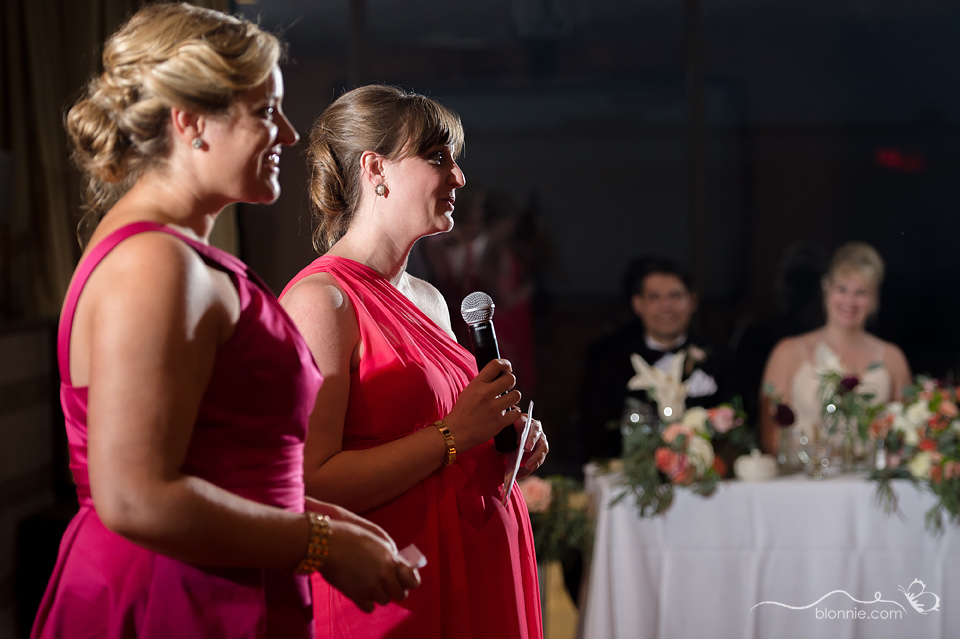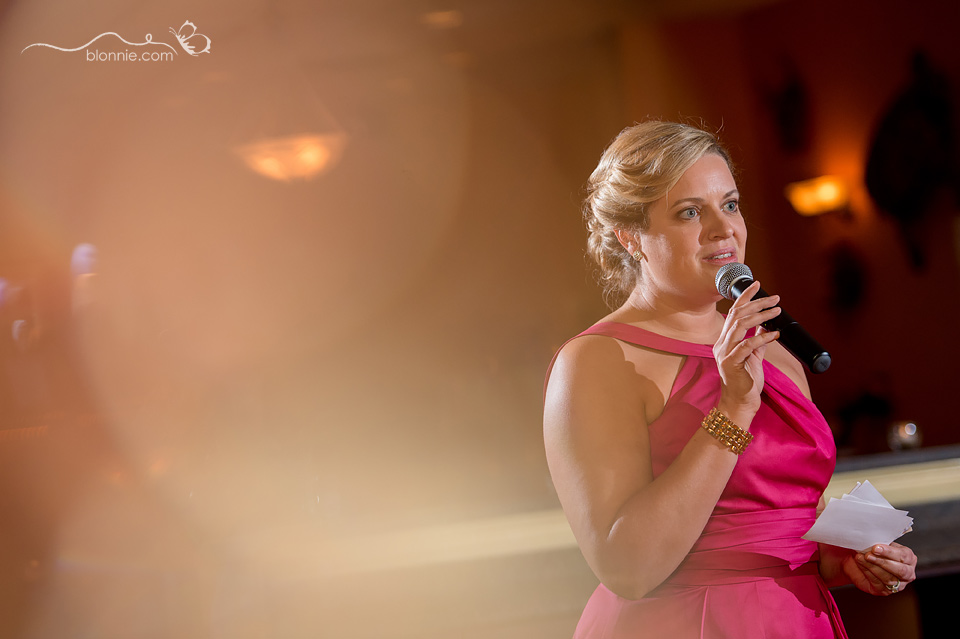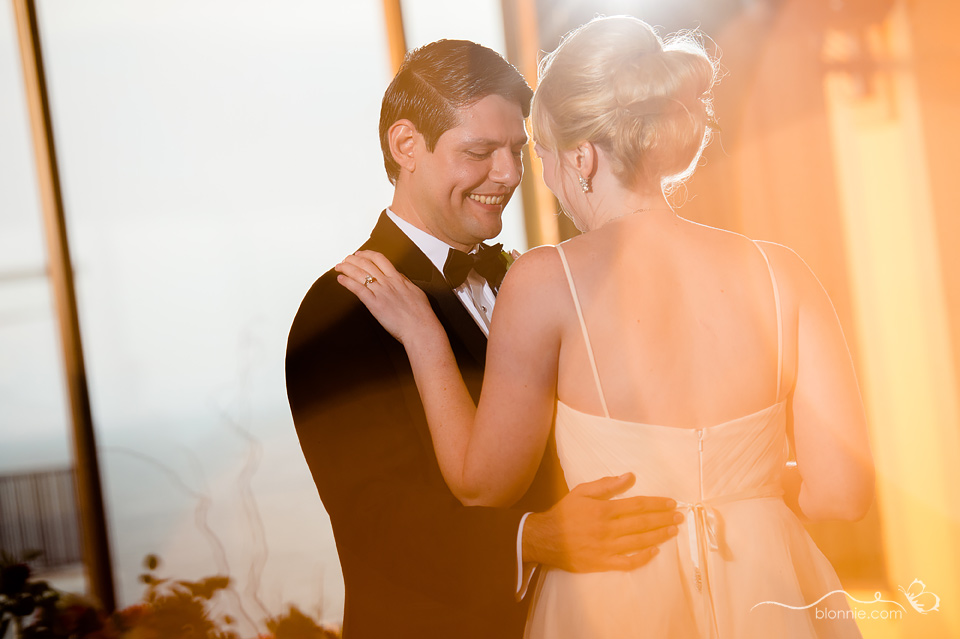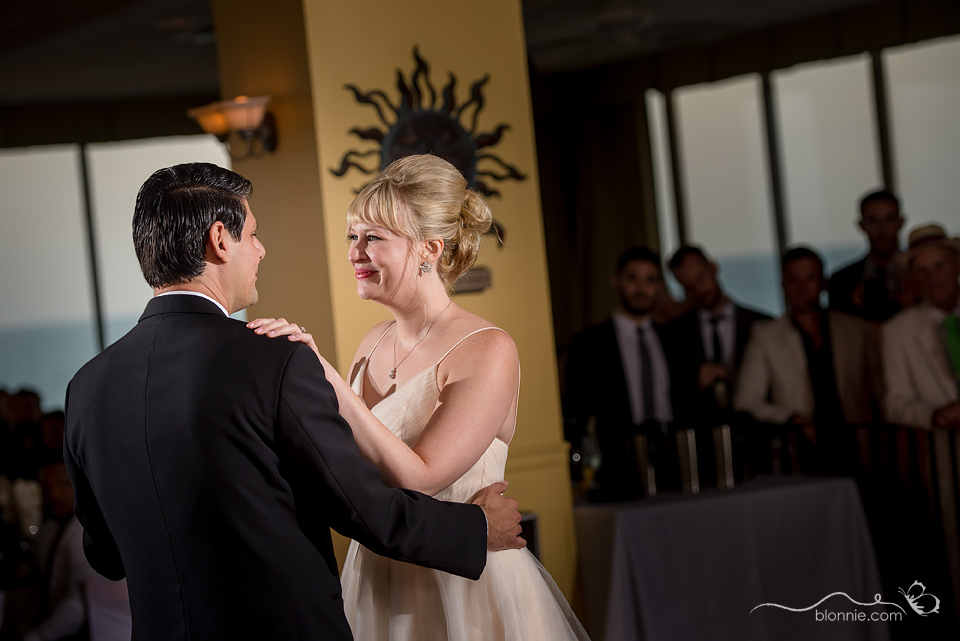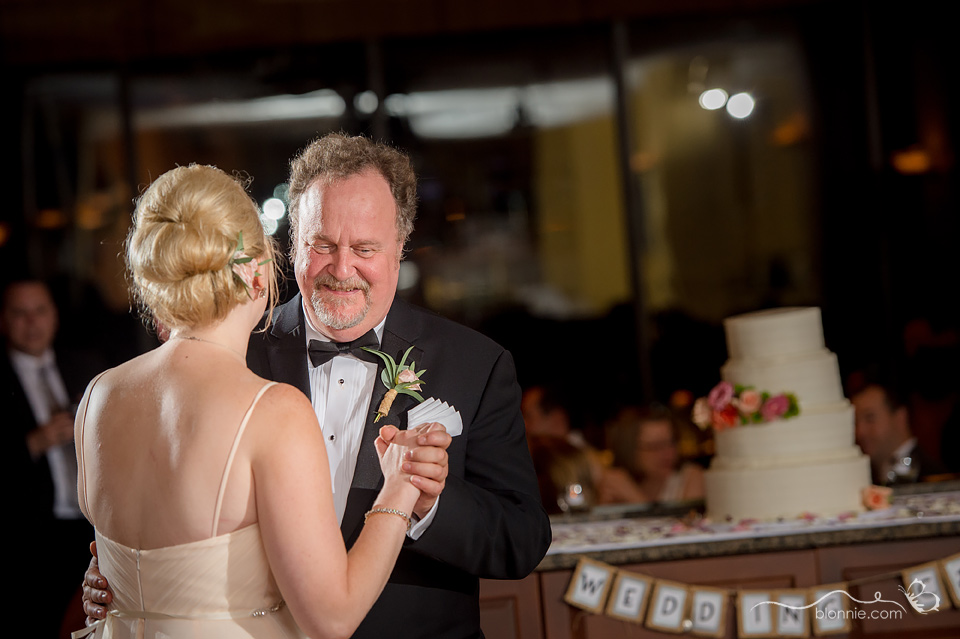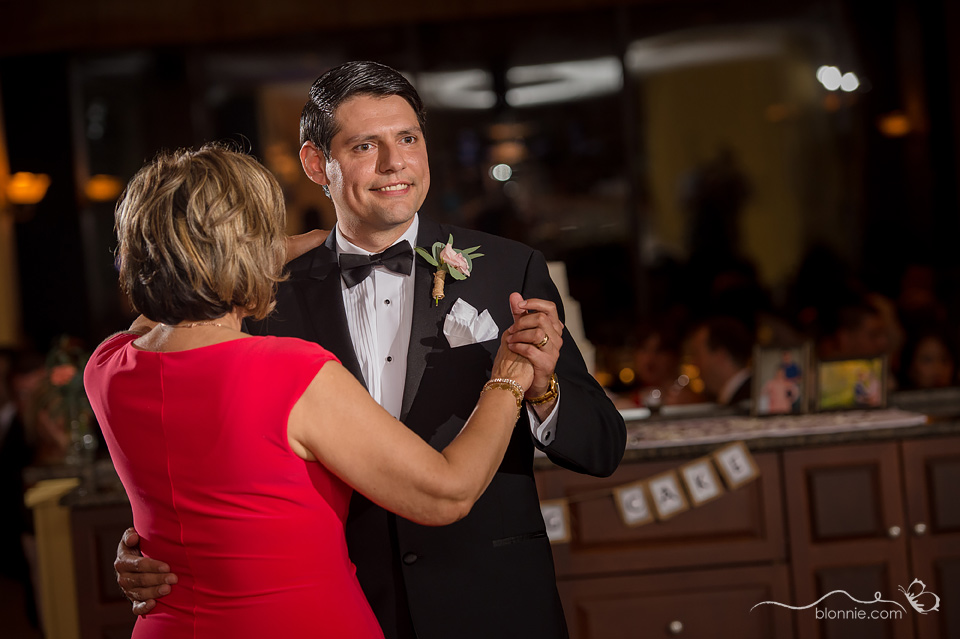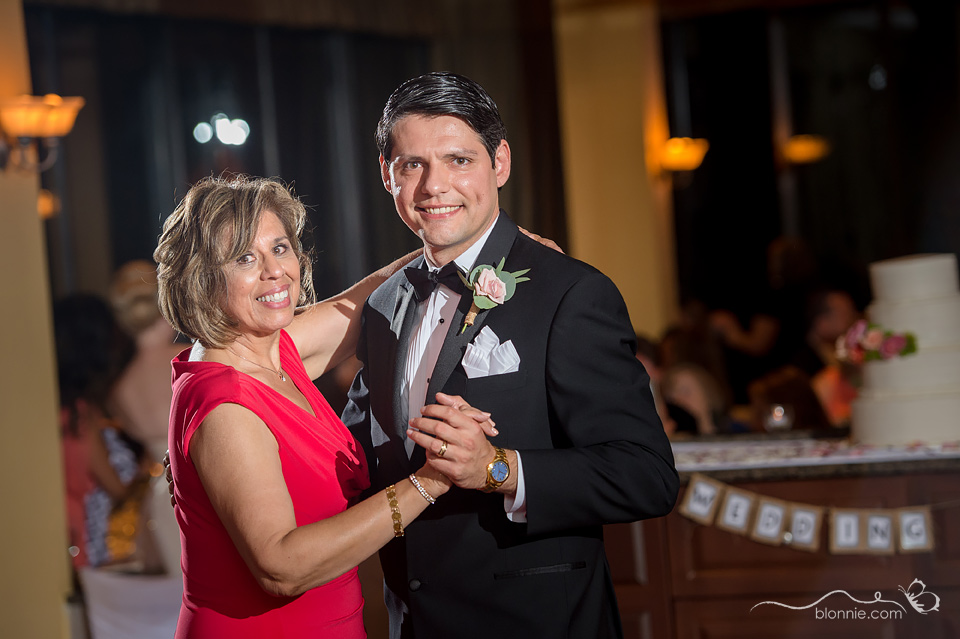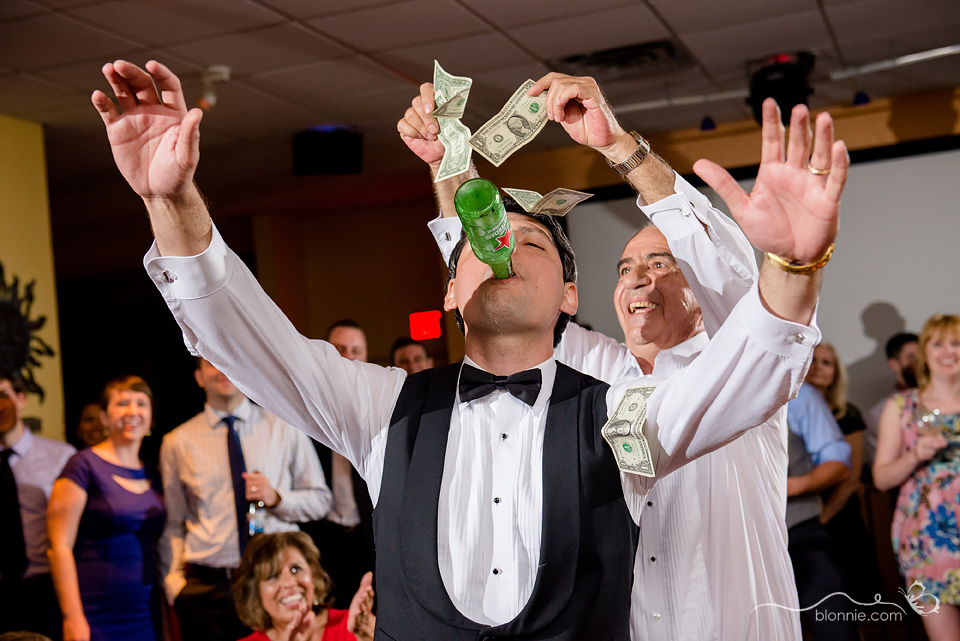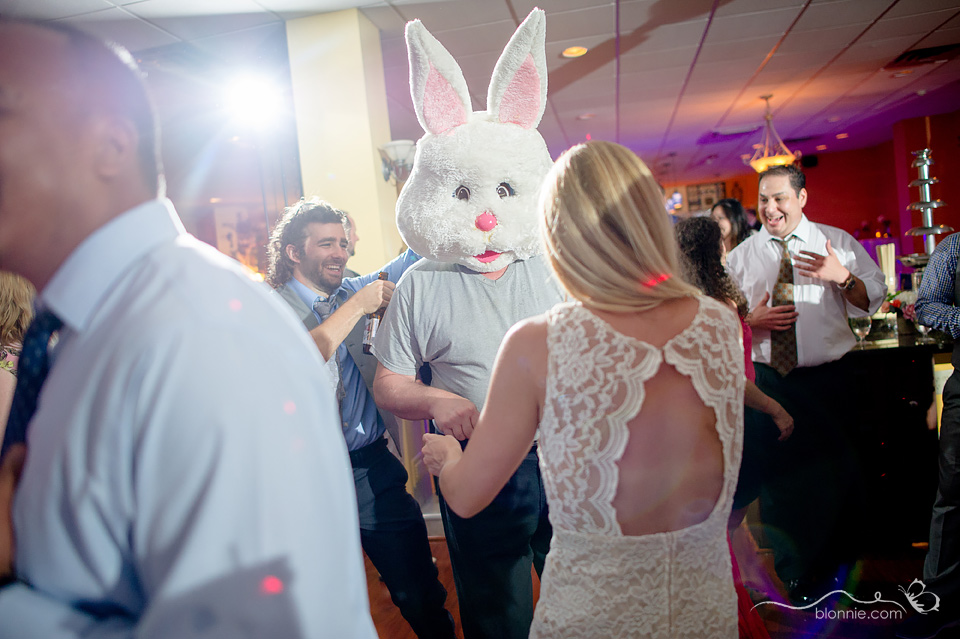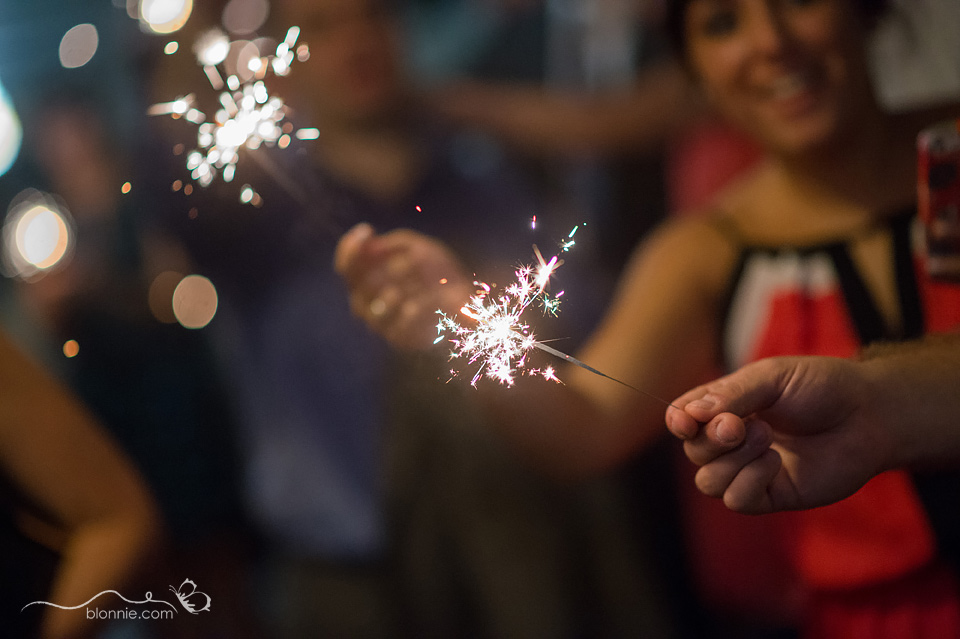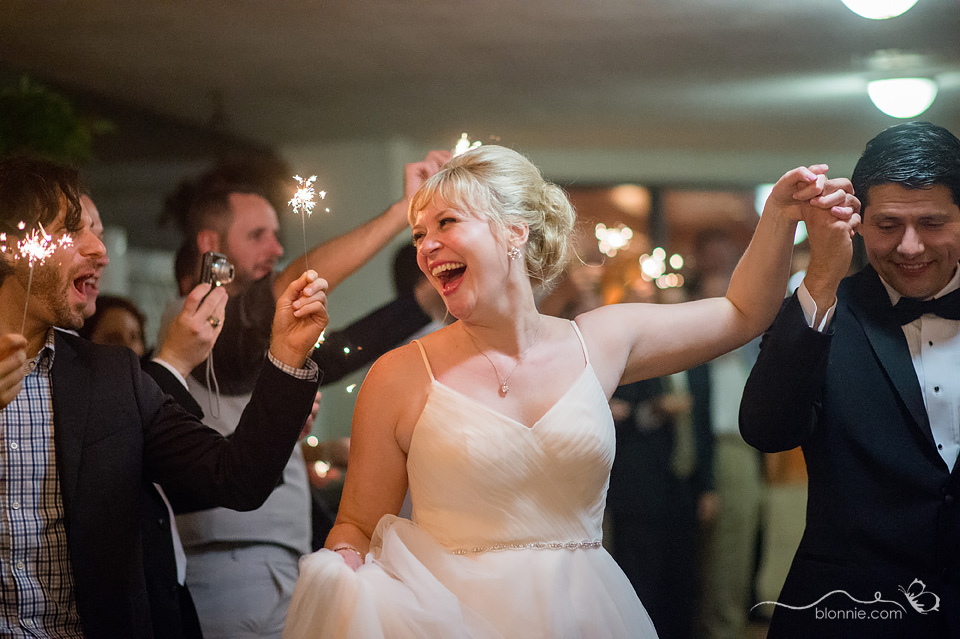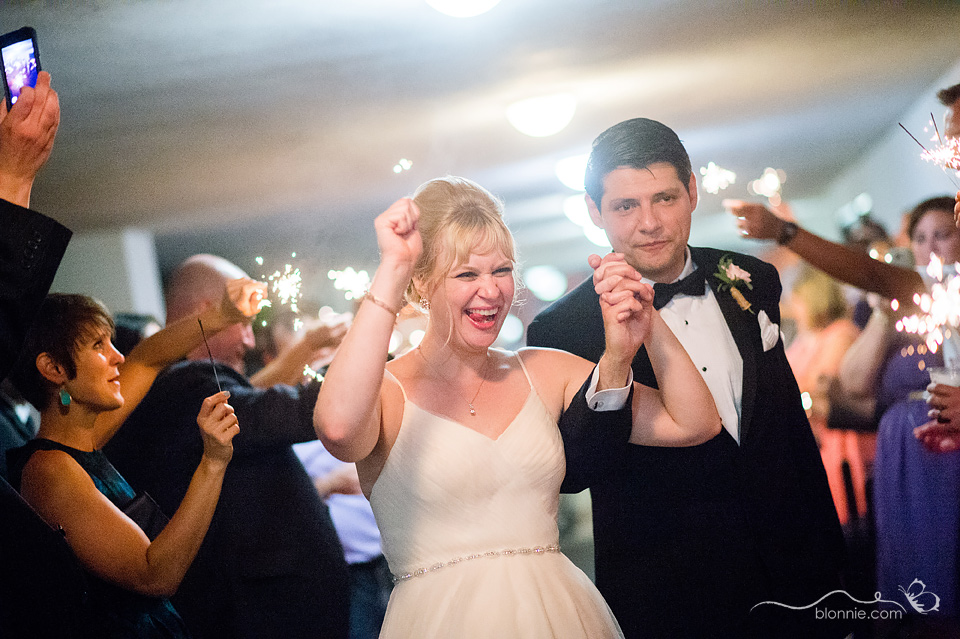 Liz & Tim: Atlantic Sands and Salero Wedding in Rehoboth Beach, Delaware
Thanks so much to Gary Nevitt for shooting this wedding with me! :)
Vendors:
Ceremony Venue: Atlantic Sands Hotel
Reception Venue: Salero Ocean Front Venue
Cake: Creative Crumbs Bake Shoppe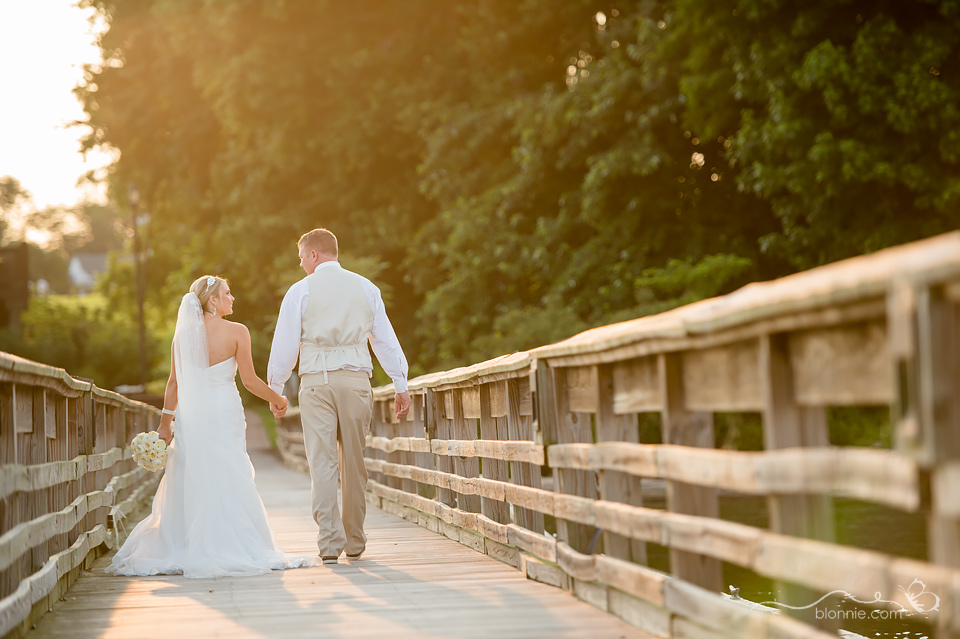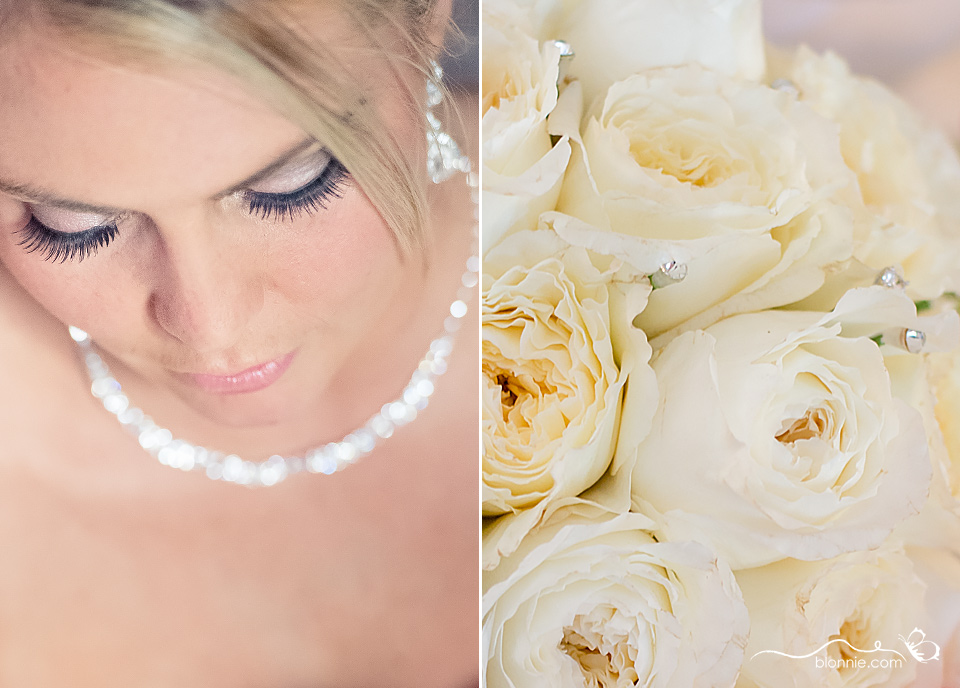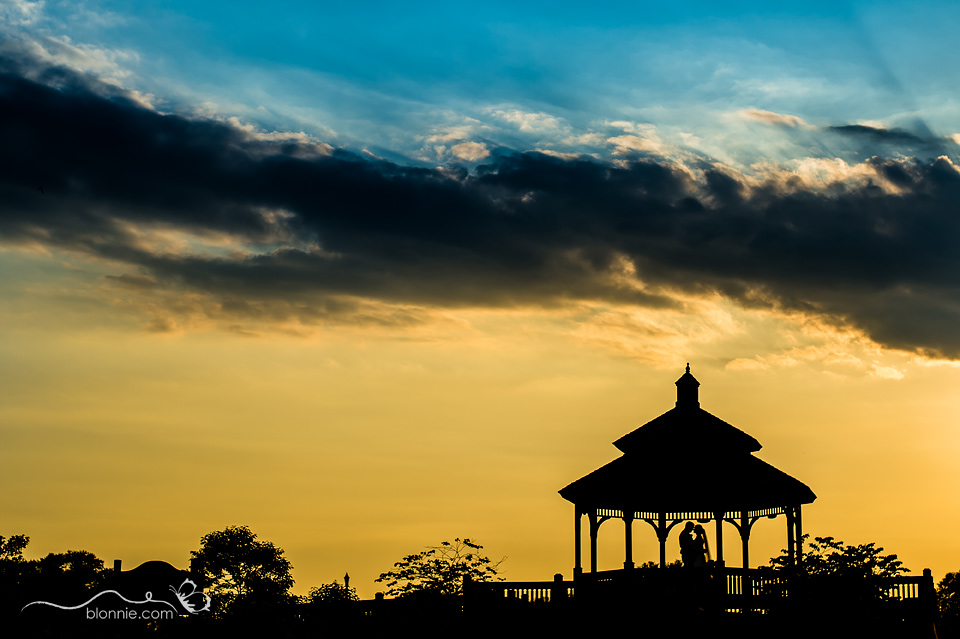 After photographing Tiffany & Jerry's
engagement session in North East, Maryland
I knew their wedding would be fun. I was also happy to work at Swan Harbor Farm again, because it is one of my favorite
Maryland Wedding Venues
! Tiffany loves the beach and the water, so the venues beautiful view of the Chesapeake Bay was a wonderful backdrop for her wedding and reception as they danced the night away under the starry sky in Swan Harbor's tent.
Their wedding had the cutest flower girls and ring bearers and… the sunset… wow. It was definitely one of the best sunsets I've seen at a wedding. The perfect ending to a beautiful wedding!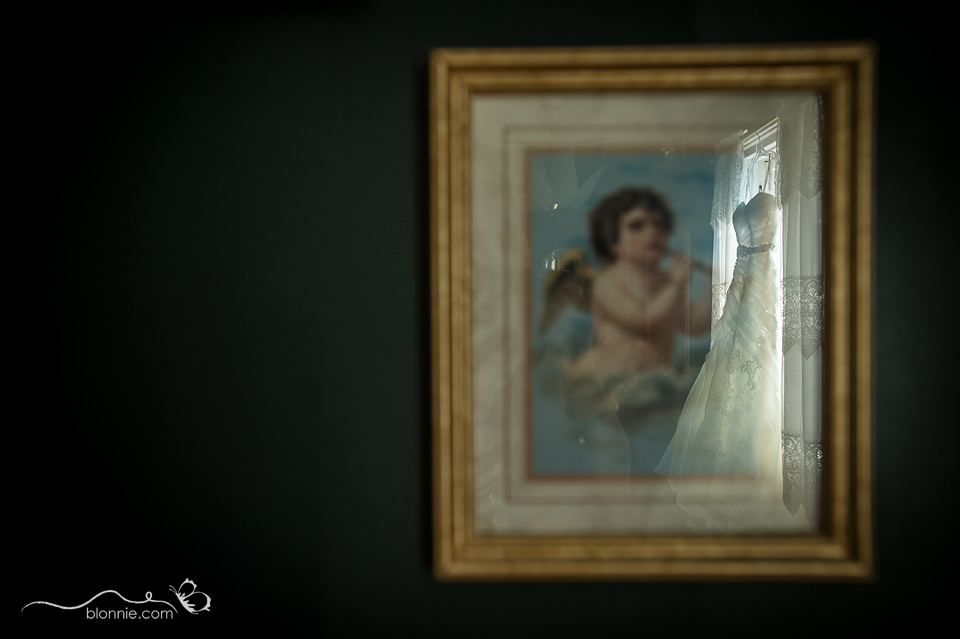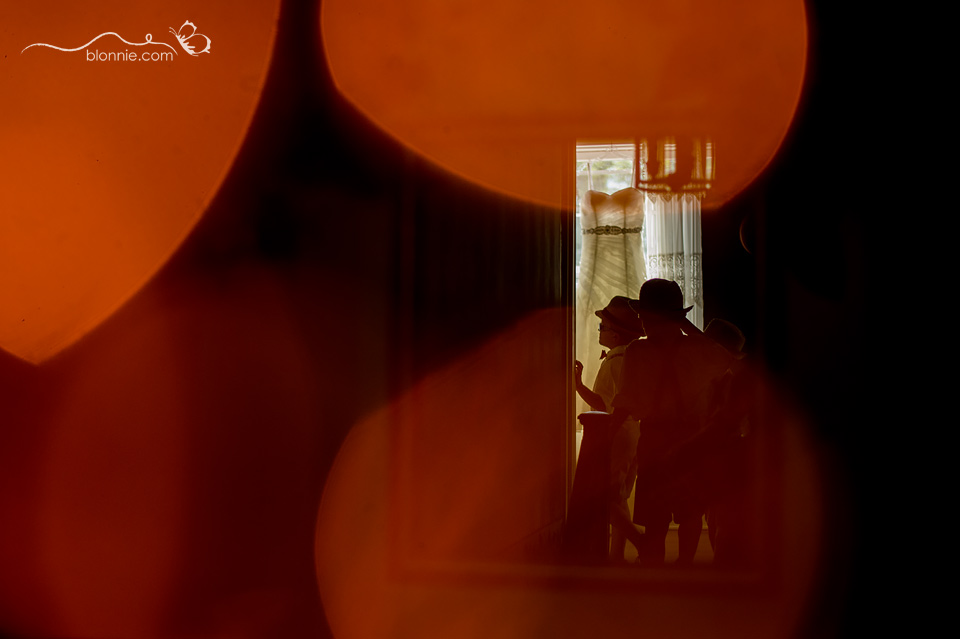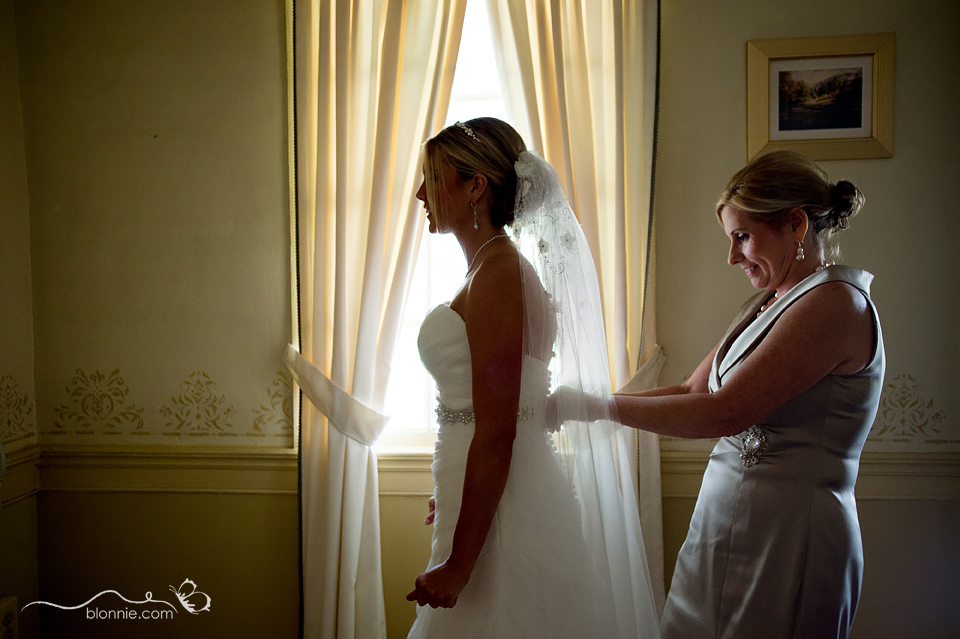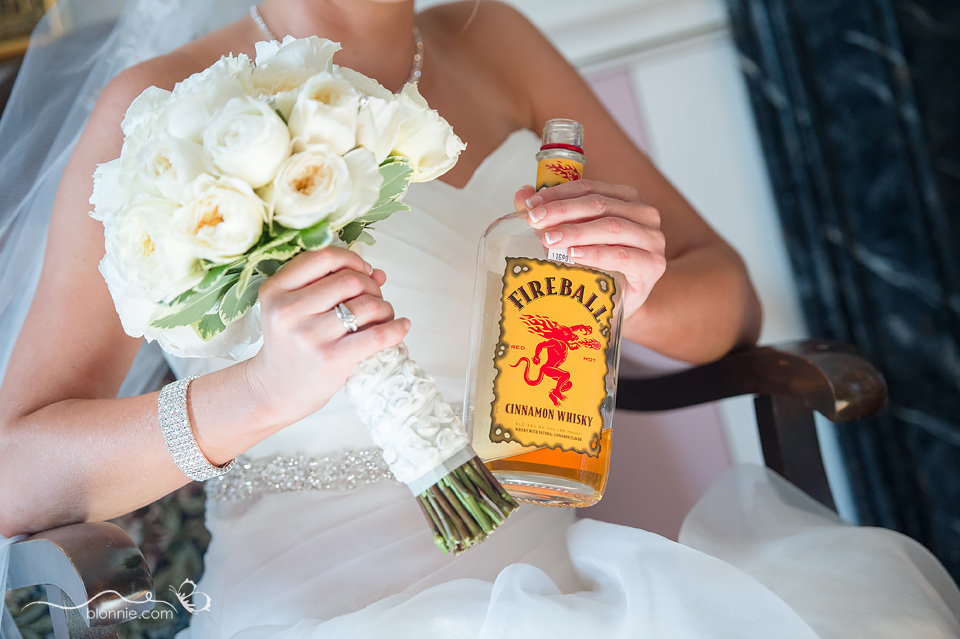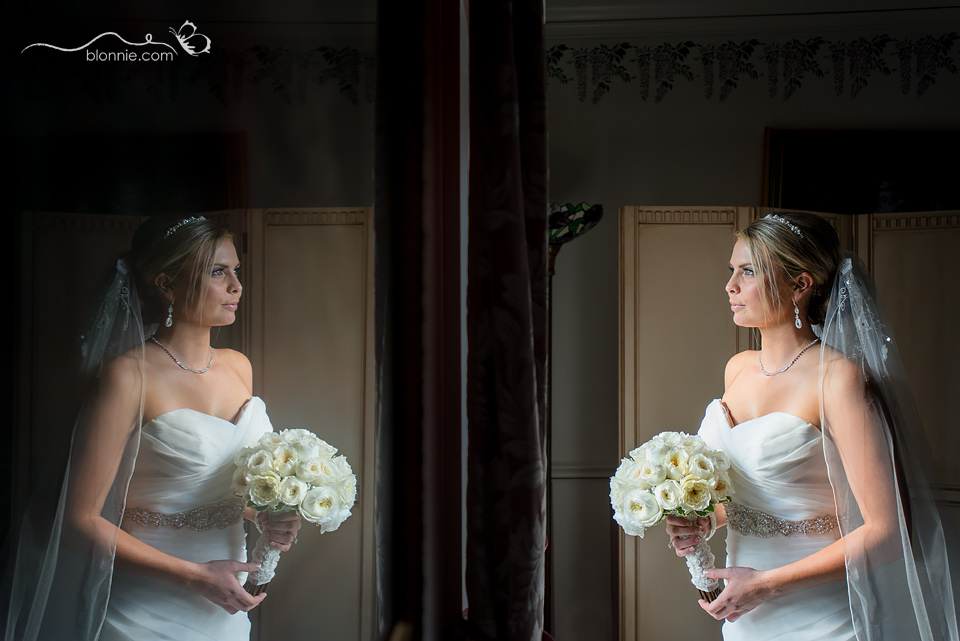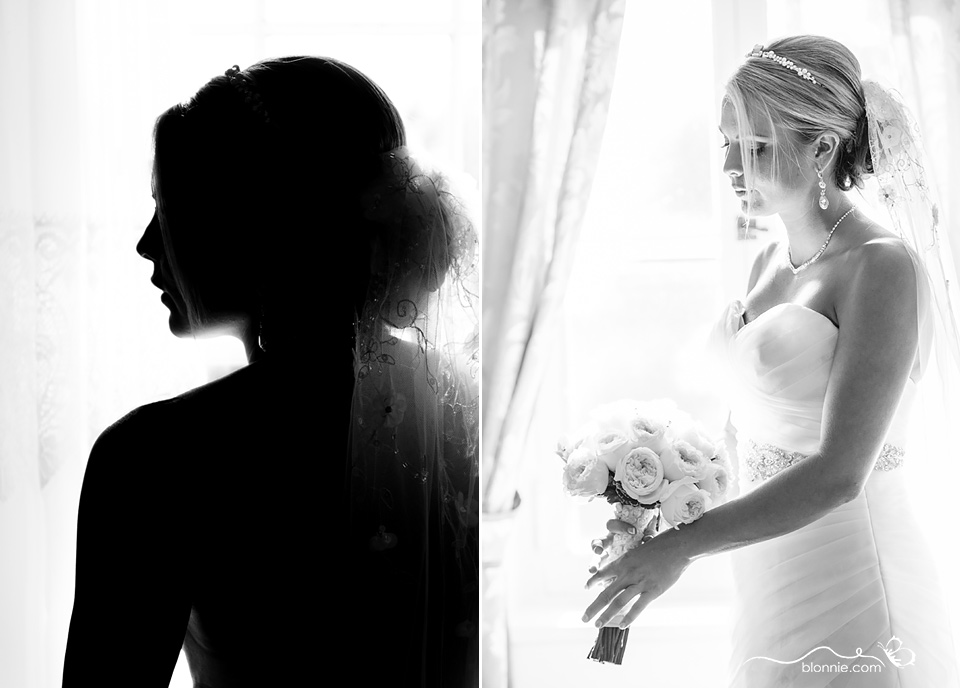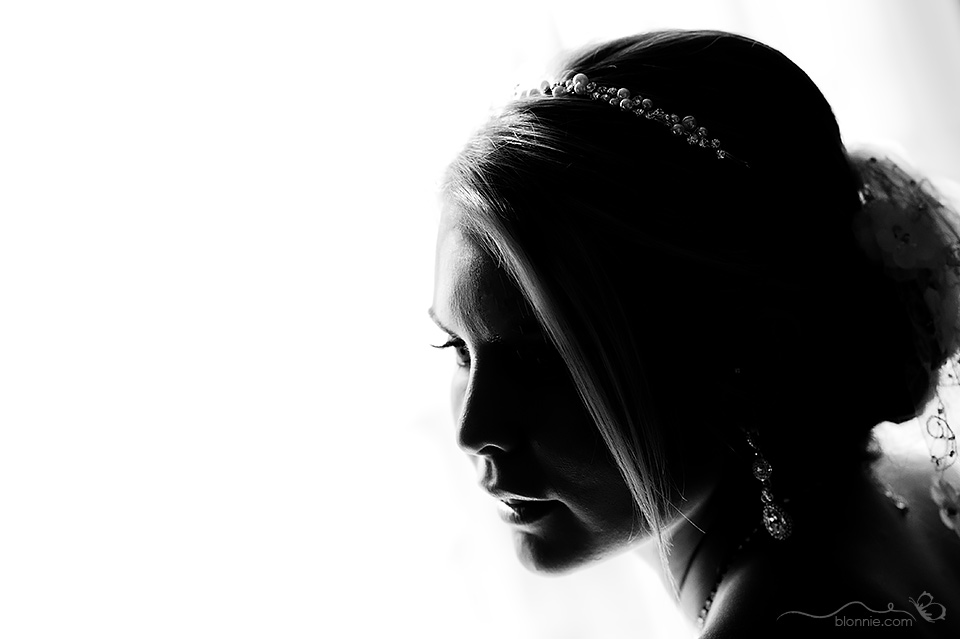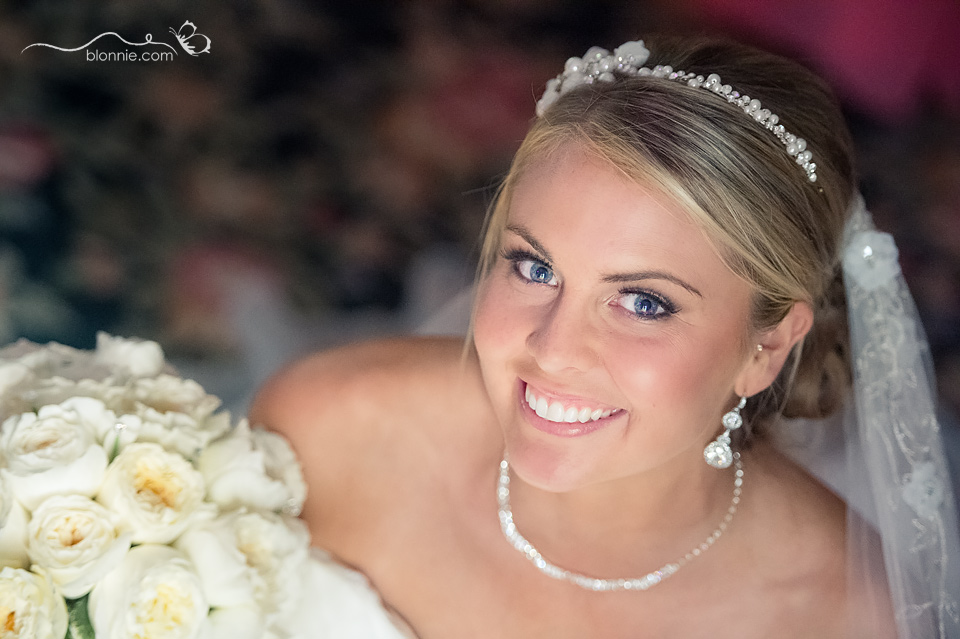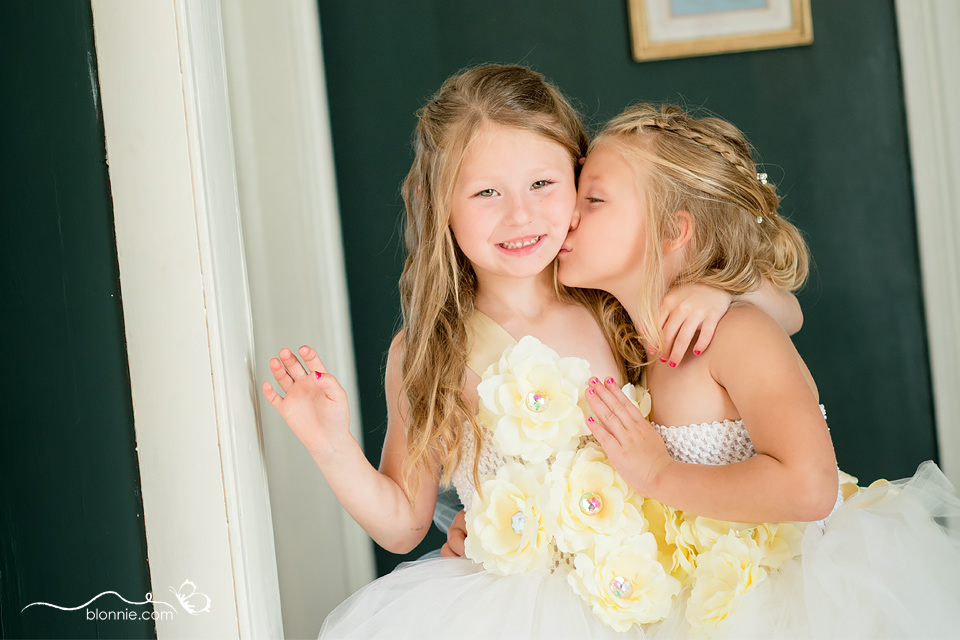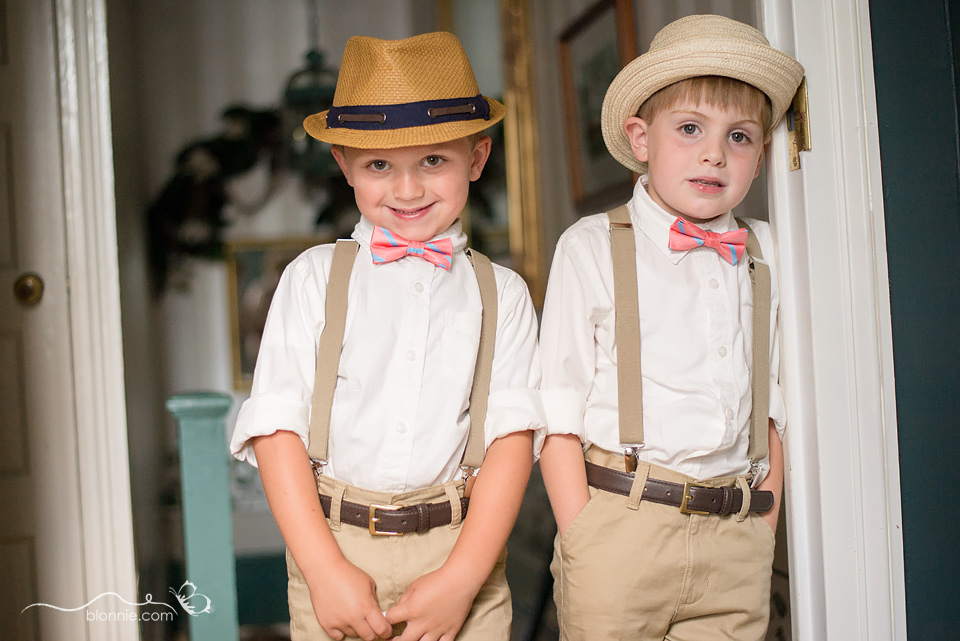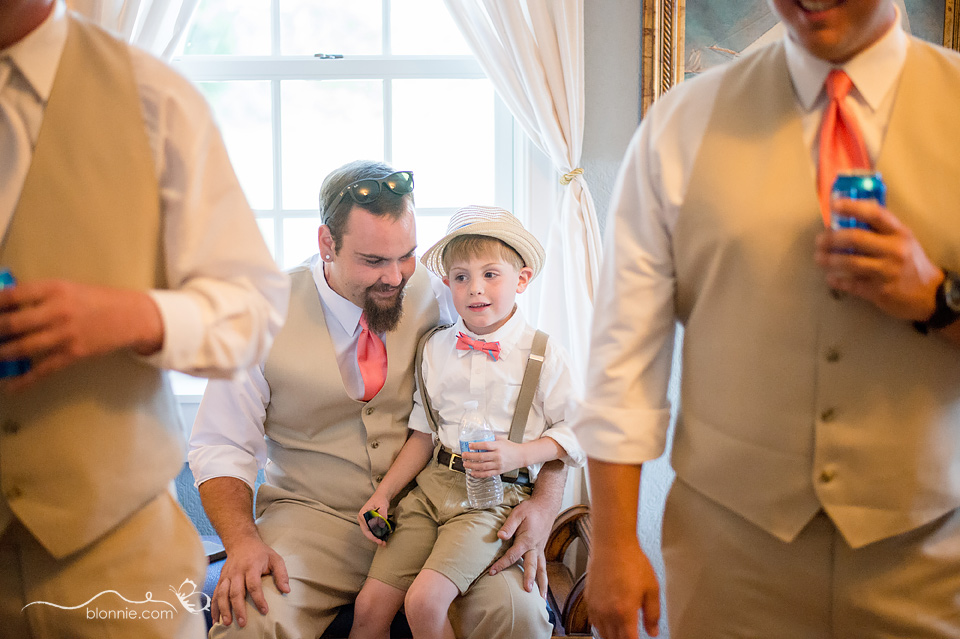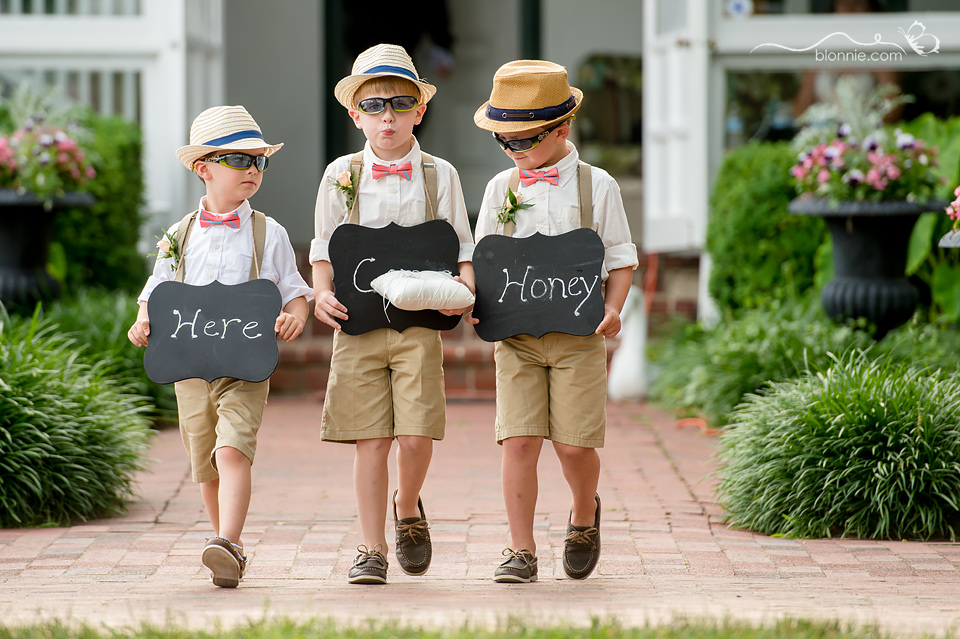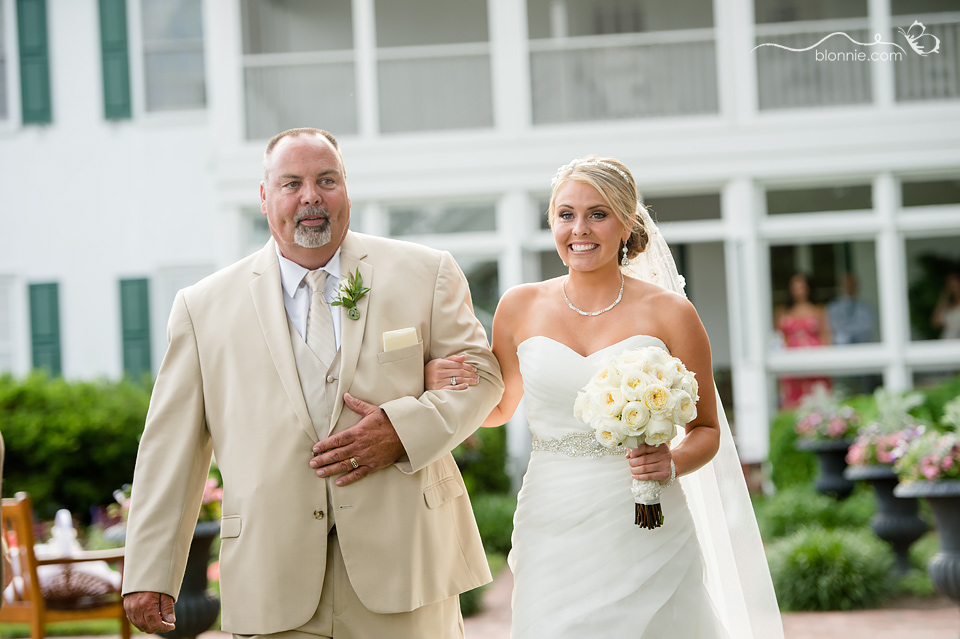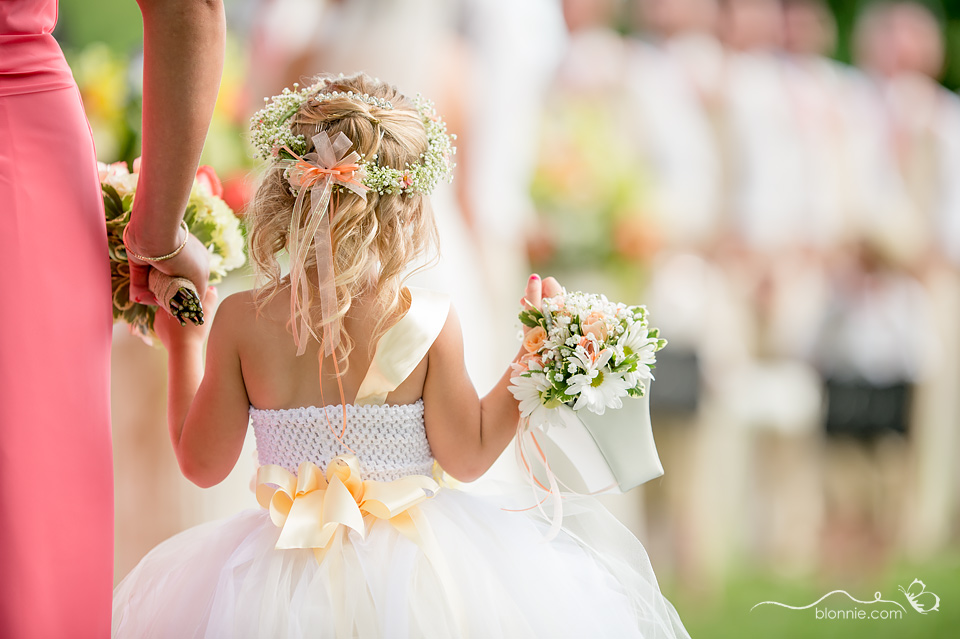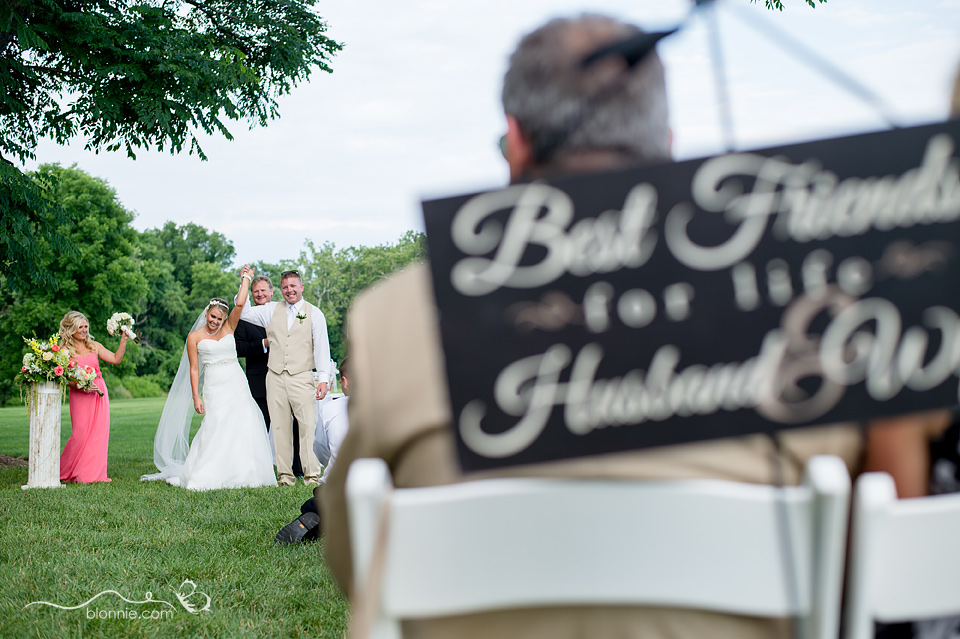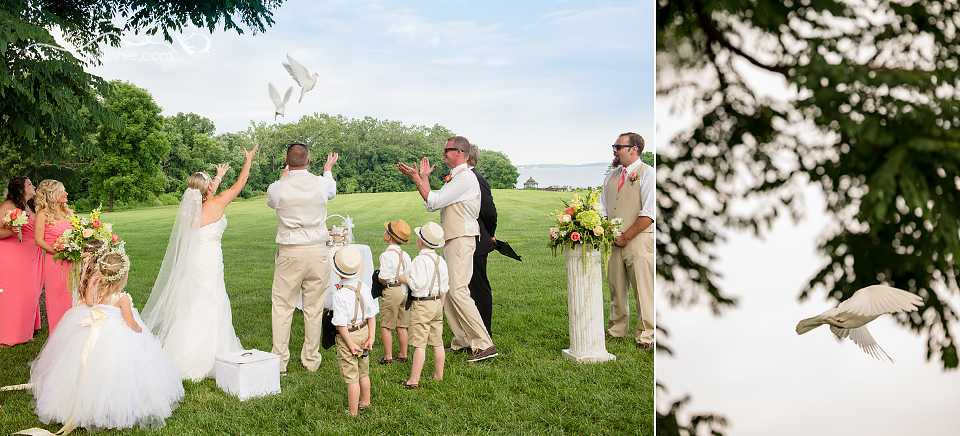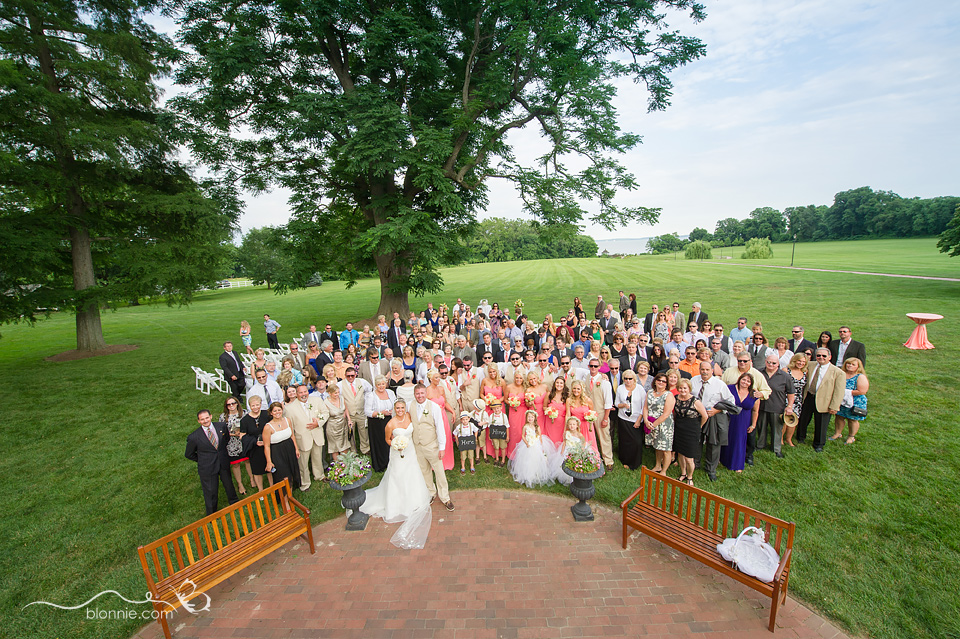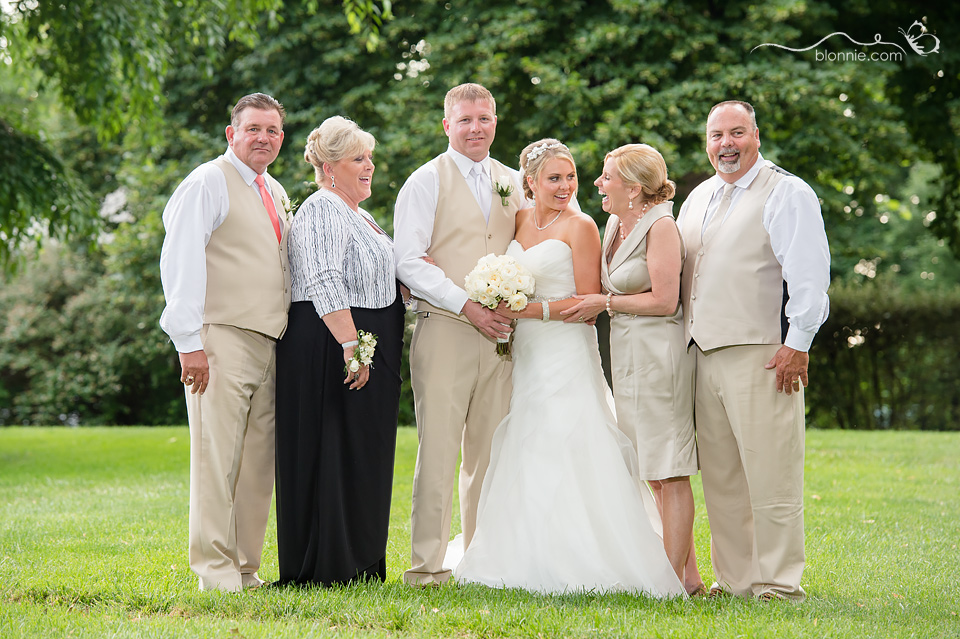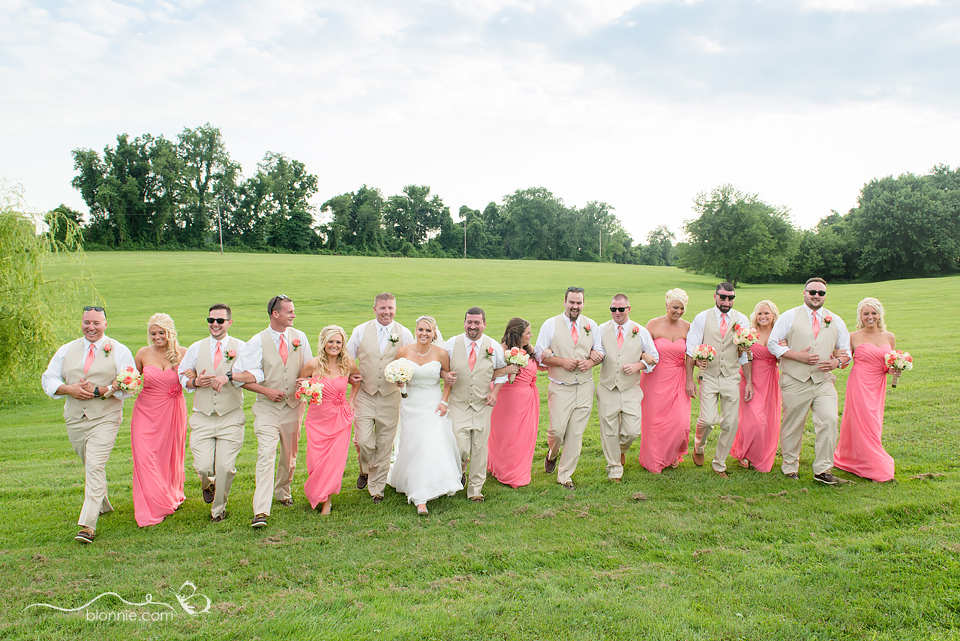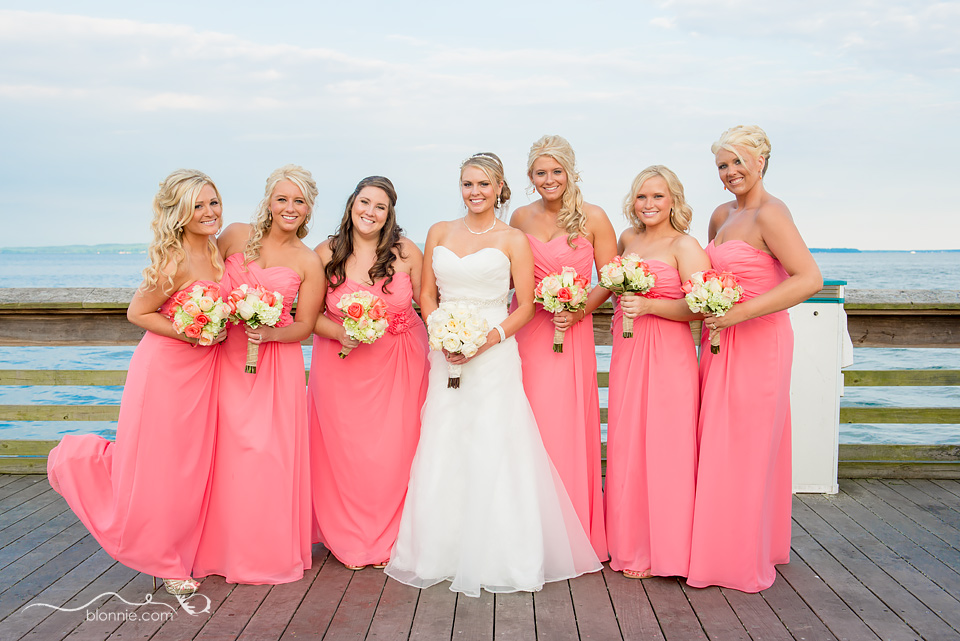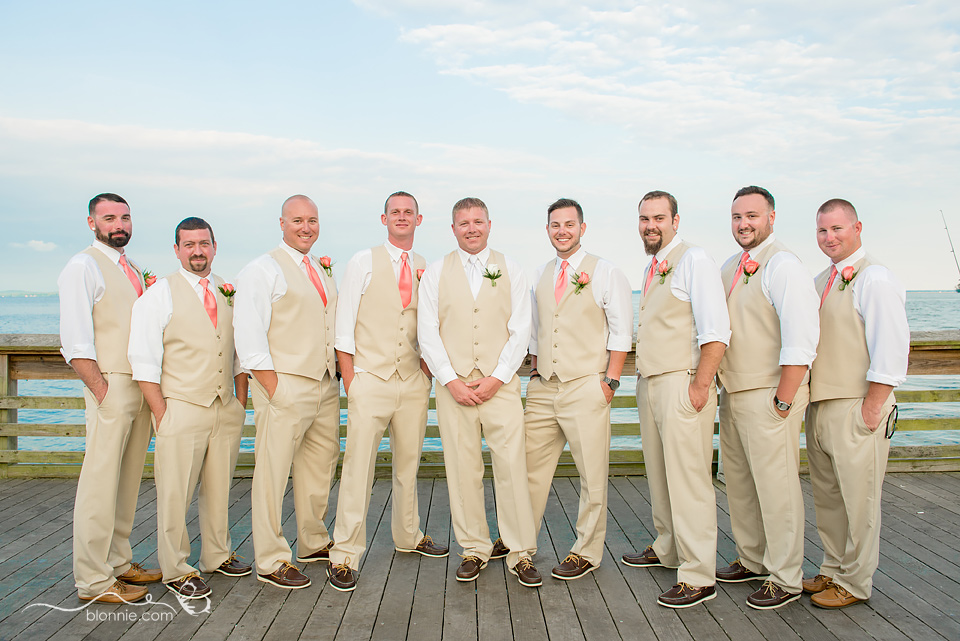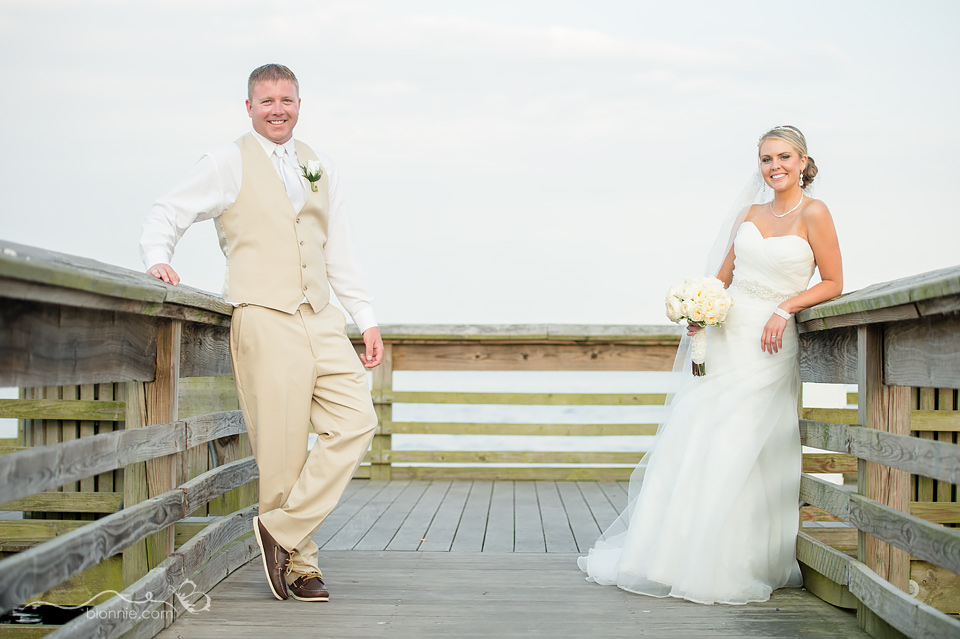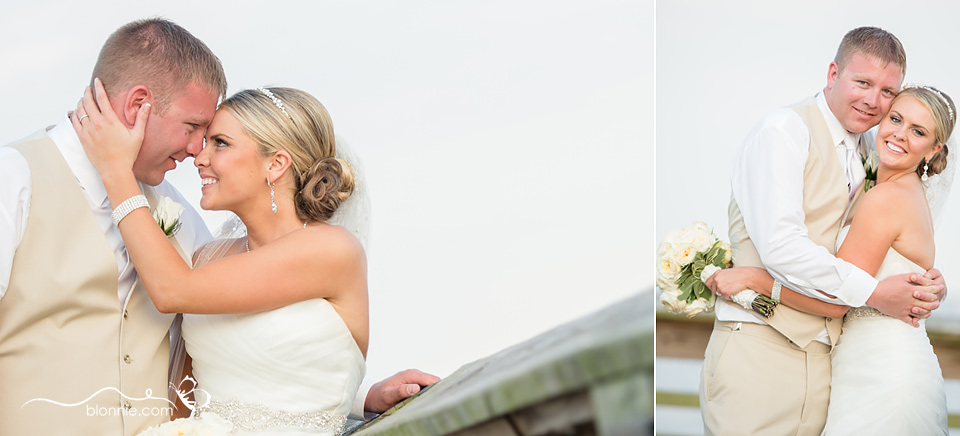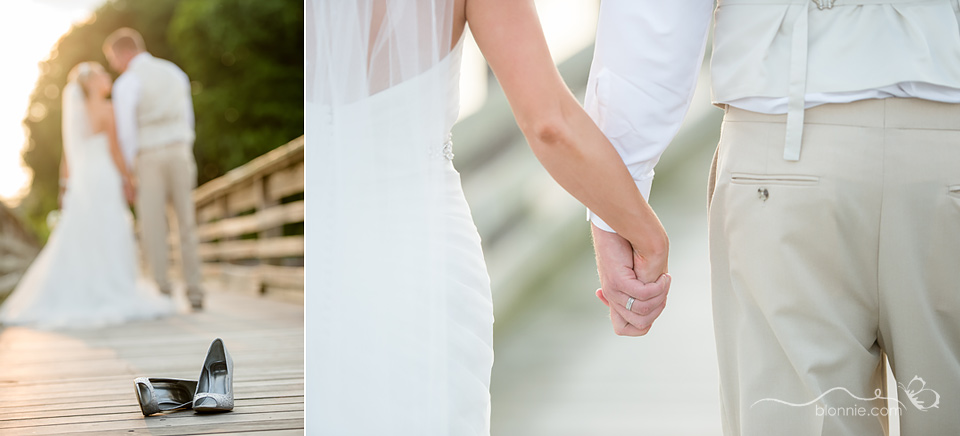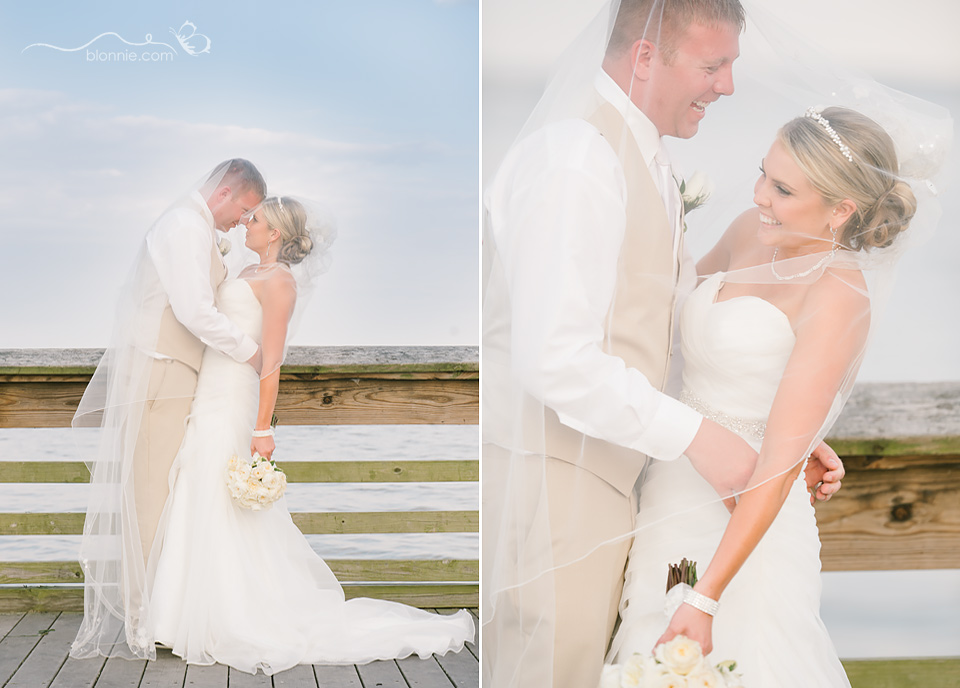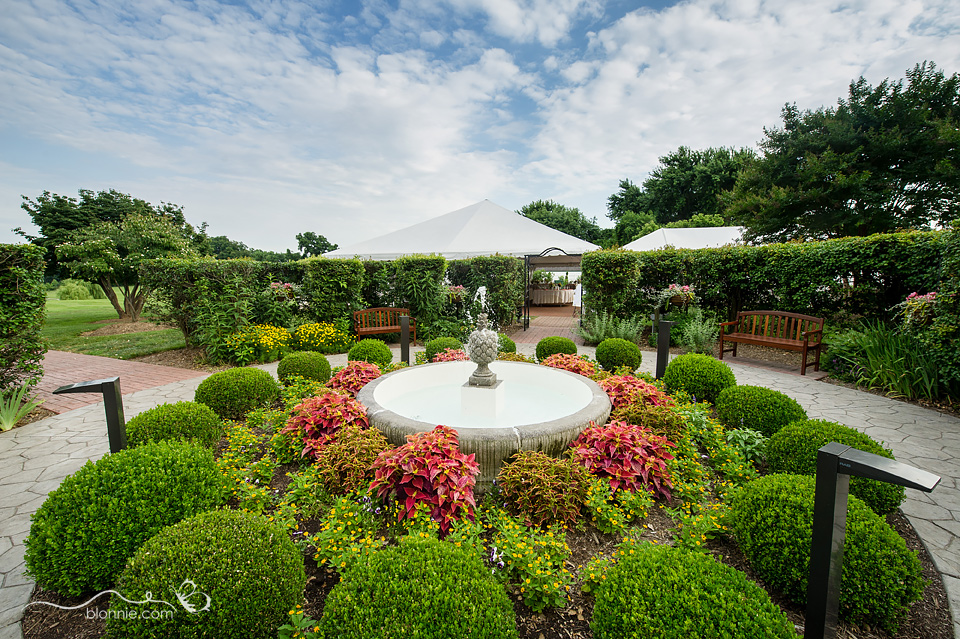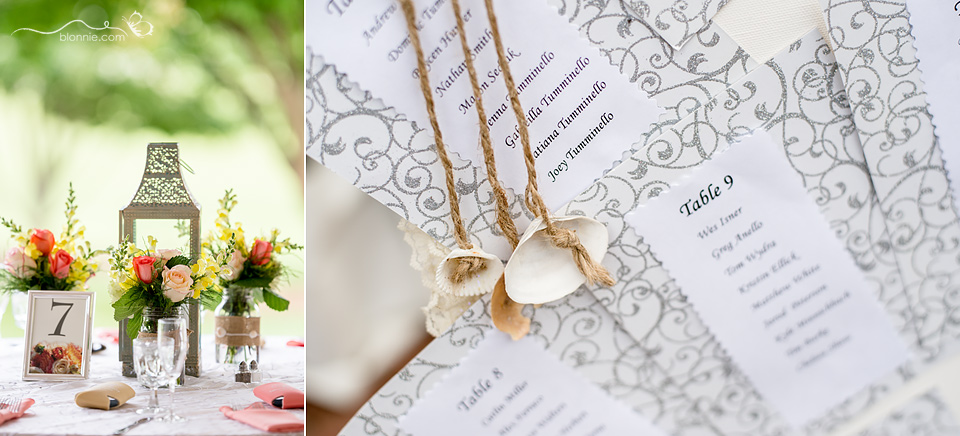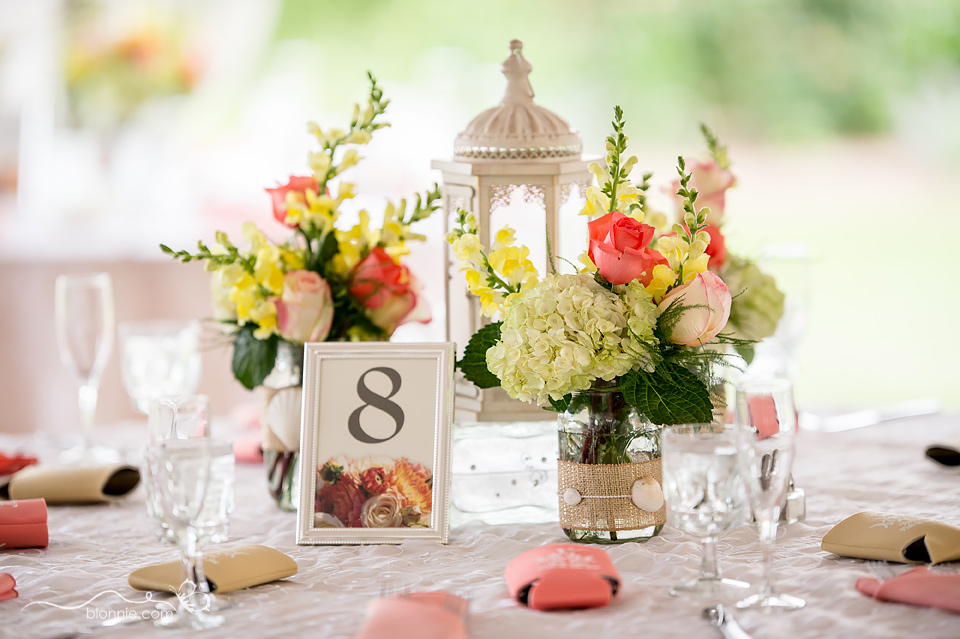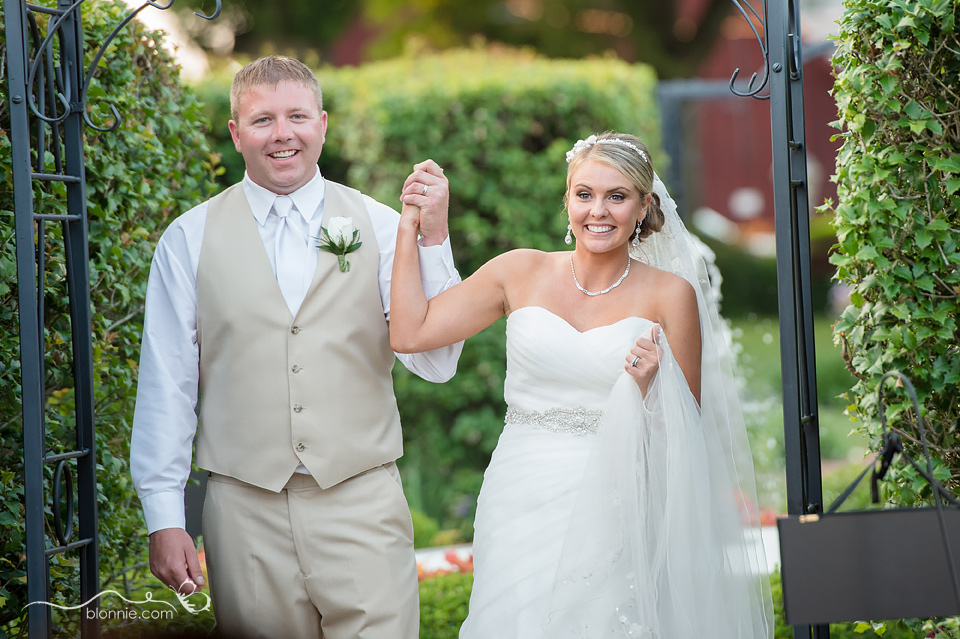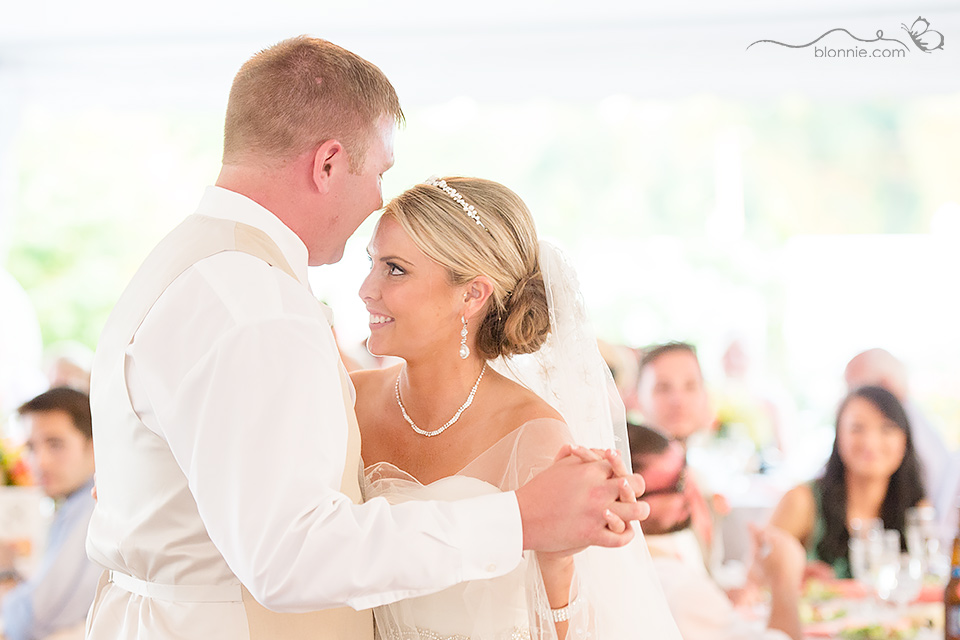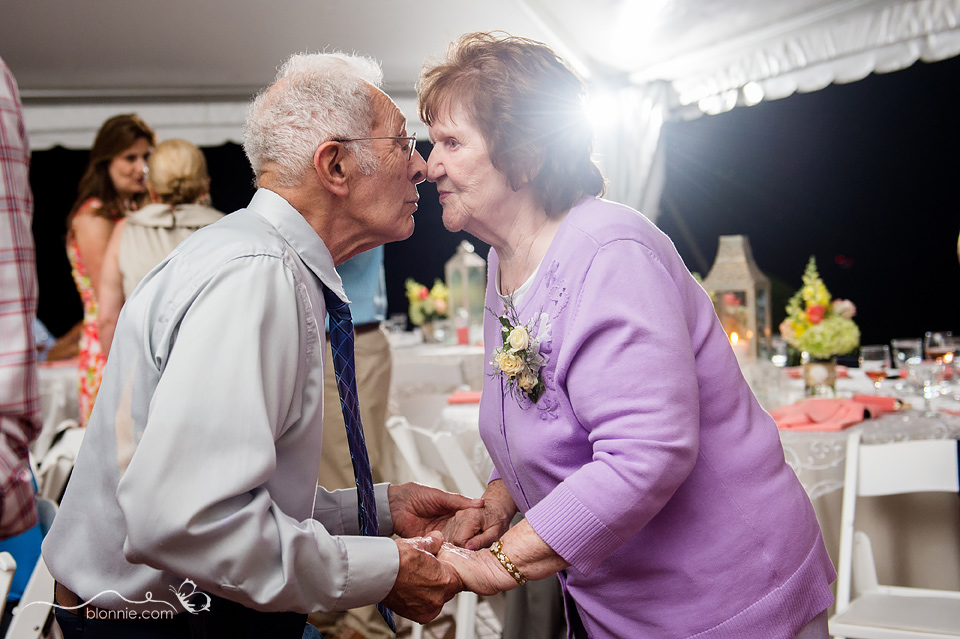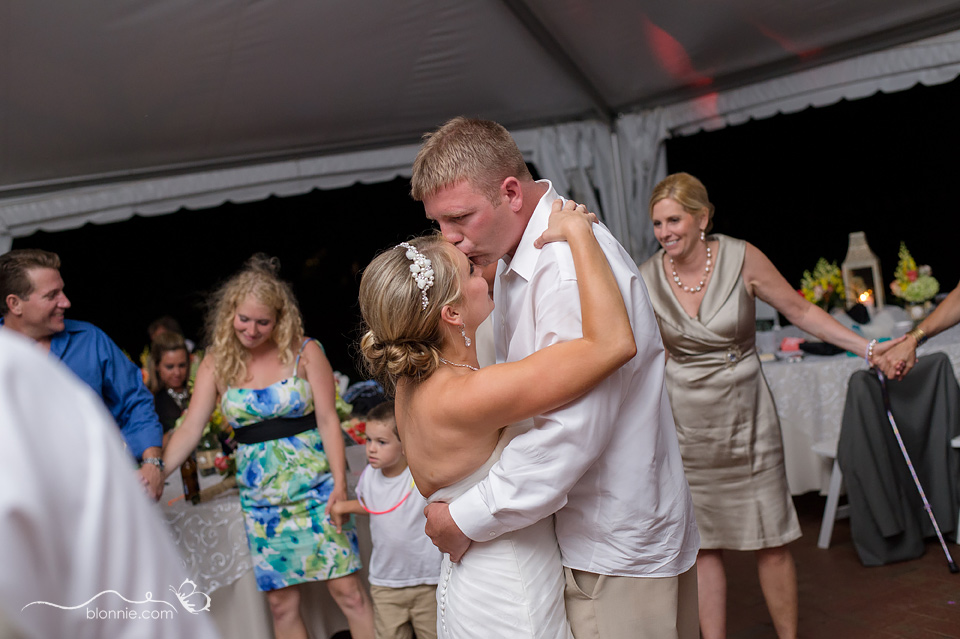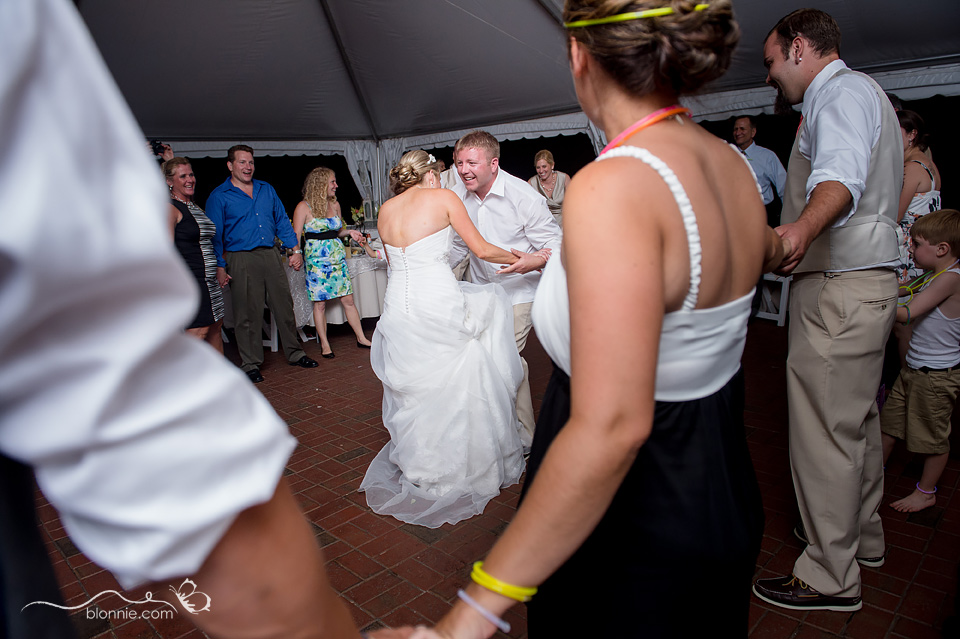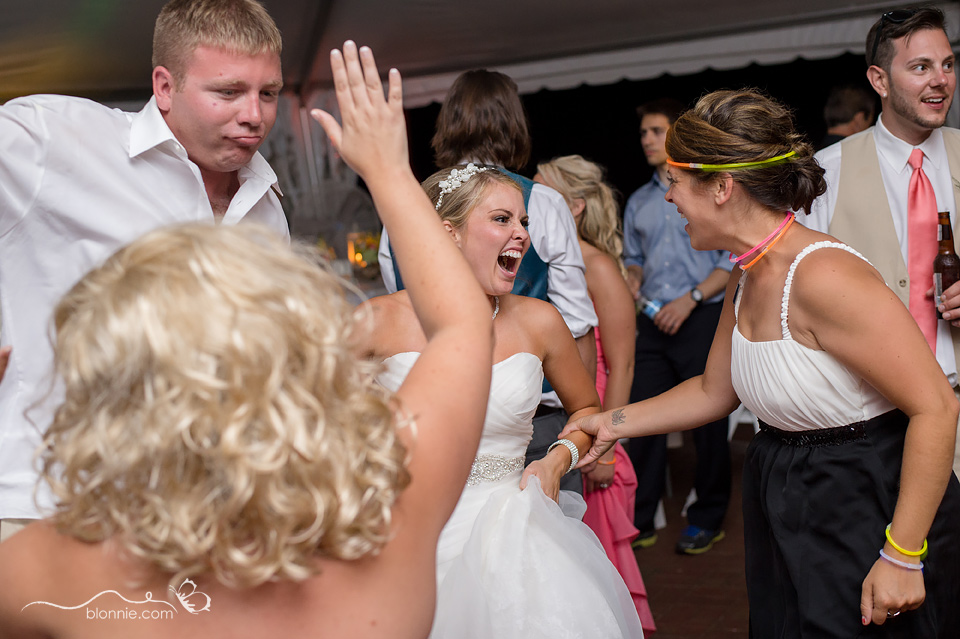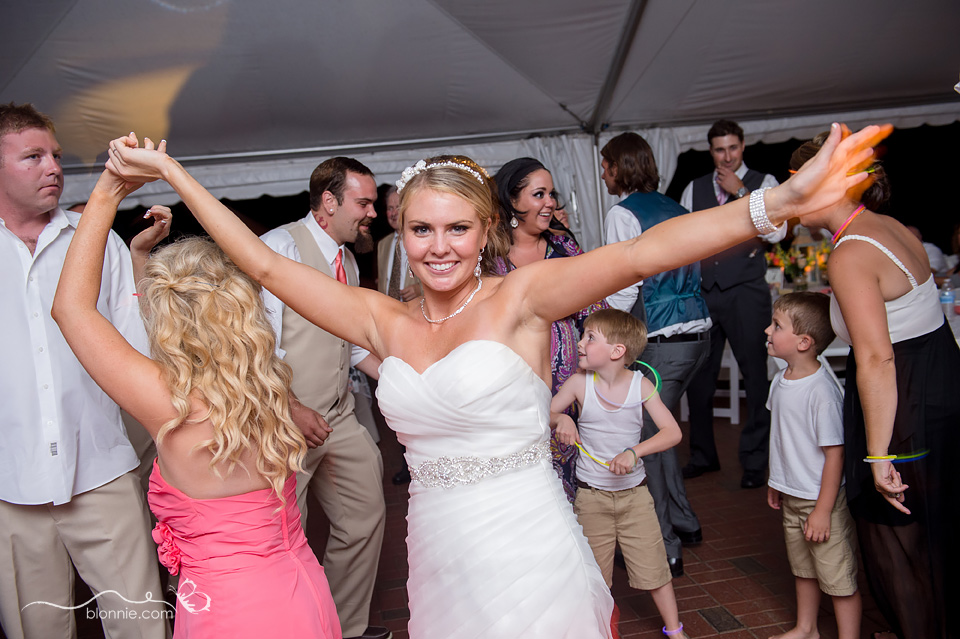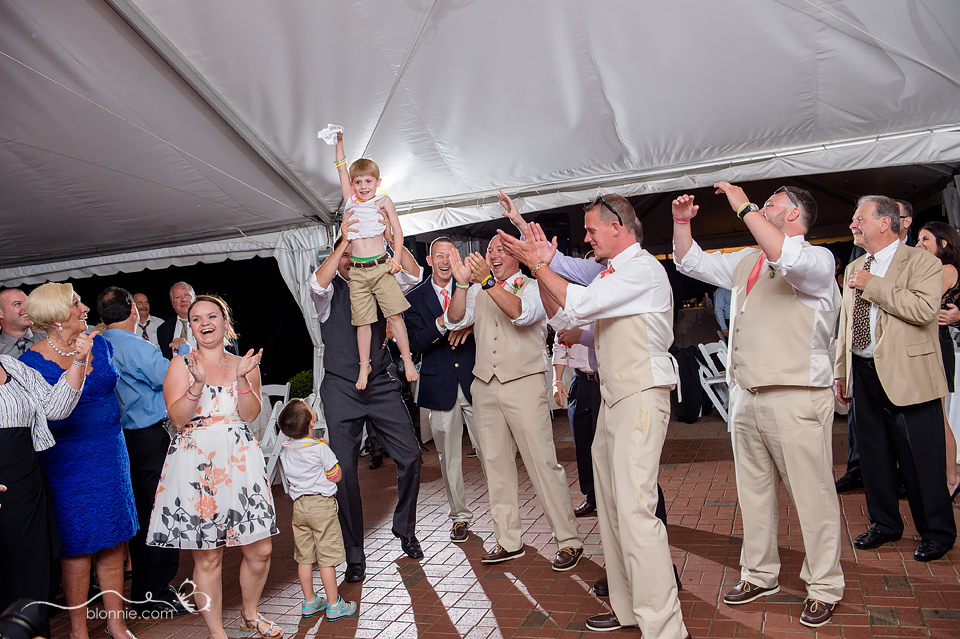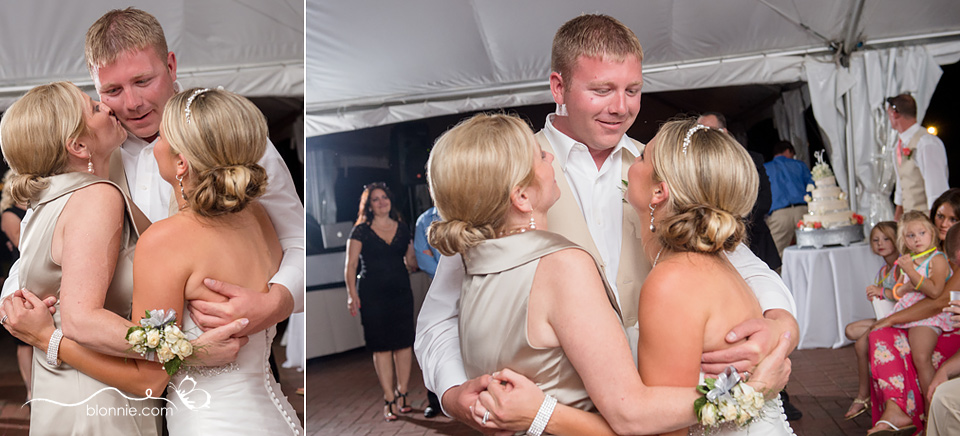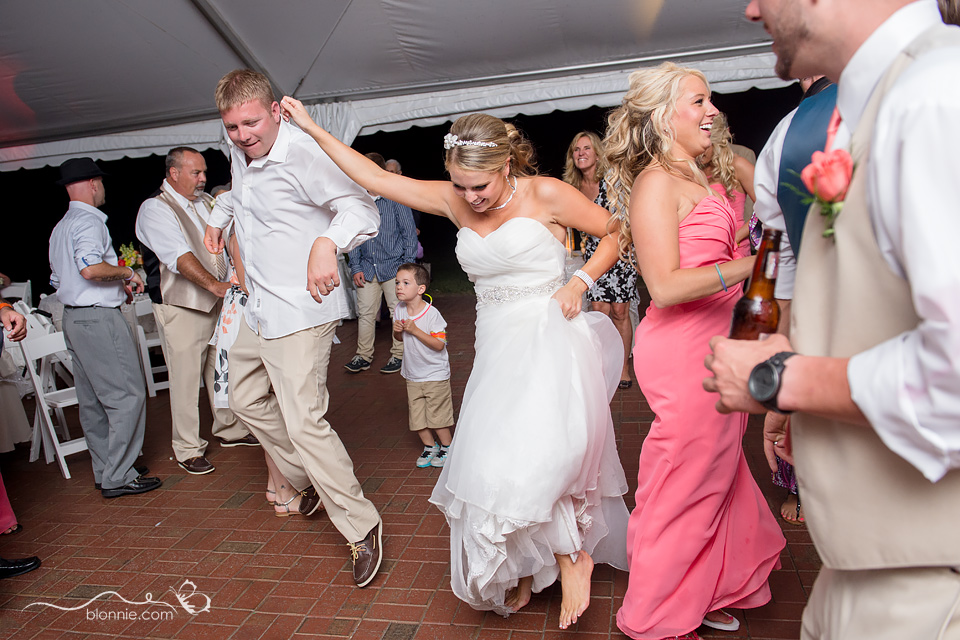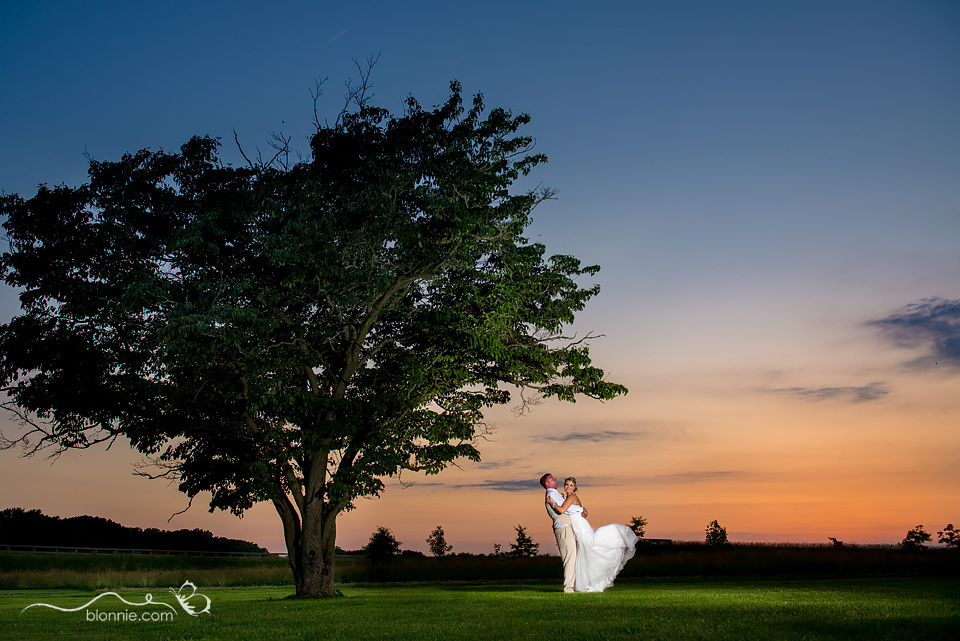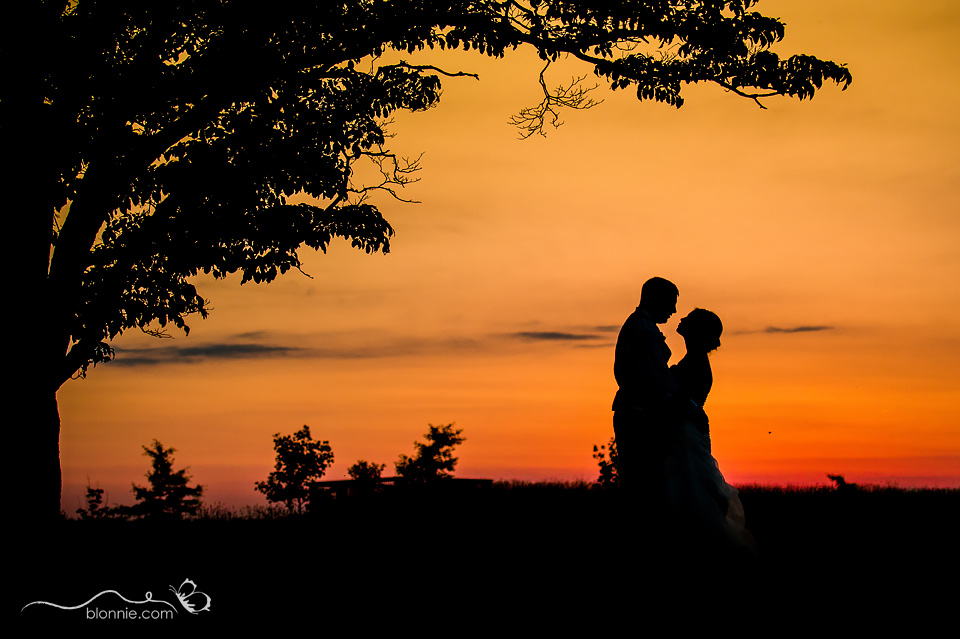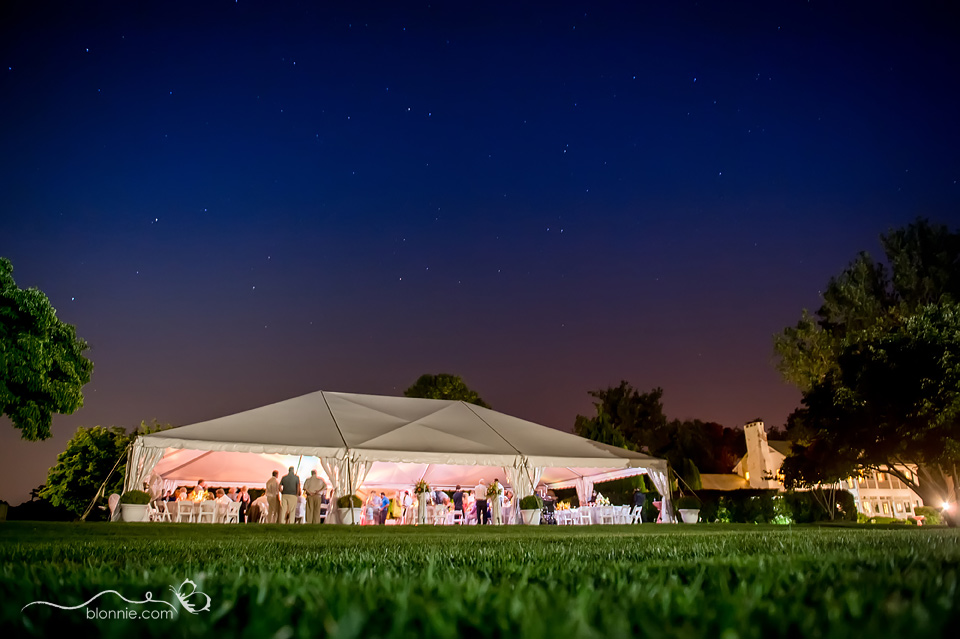 Tiffany & Jerry: Swan Harbor Farm Wedding in Havre de Grace, Maryland
Thanks so much to Gary Nevitt Photography for shooting this wedding with me! :)
Vendors:
Wedding Venue: Swan Harbor Farm in Havre de Grace, Maryland
DJ: Jenny Z Mobile DJ Service
Florist: Jonathans Weddings and Flowers
Makeup Artist: Makeup by Chrissy
Cake: Desserts by Rita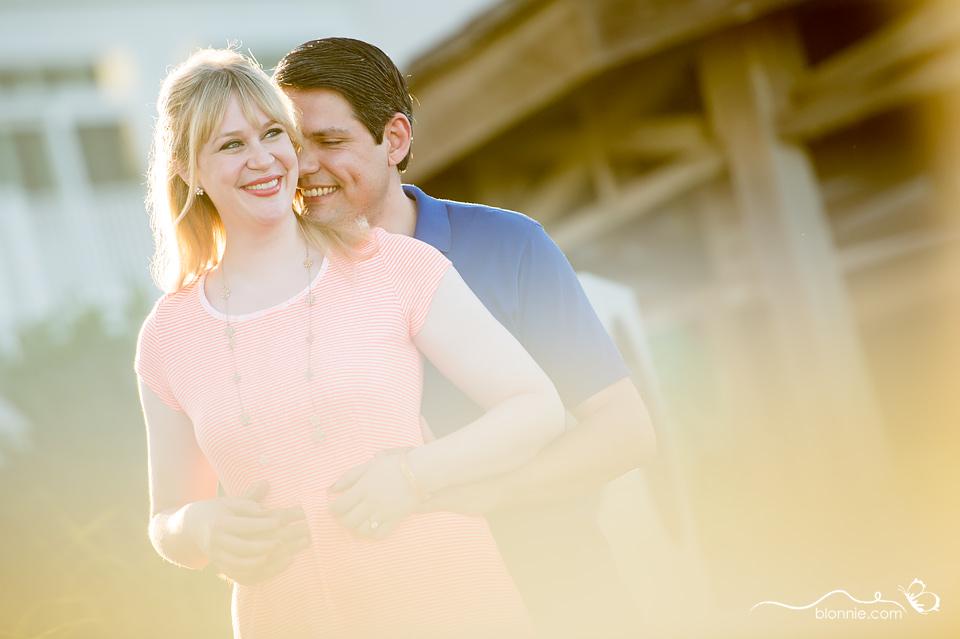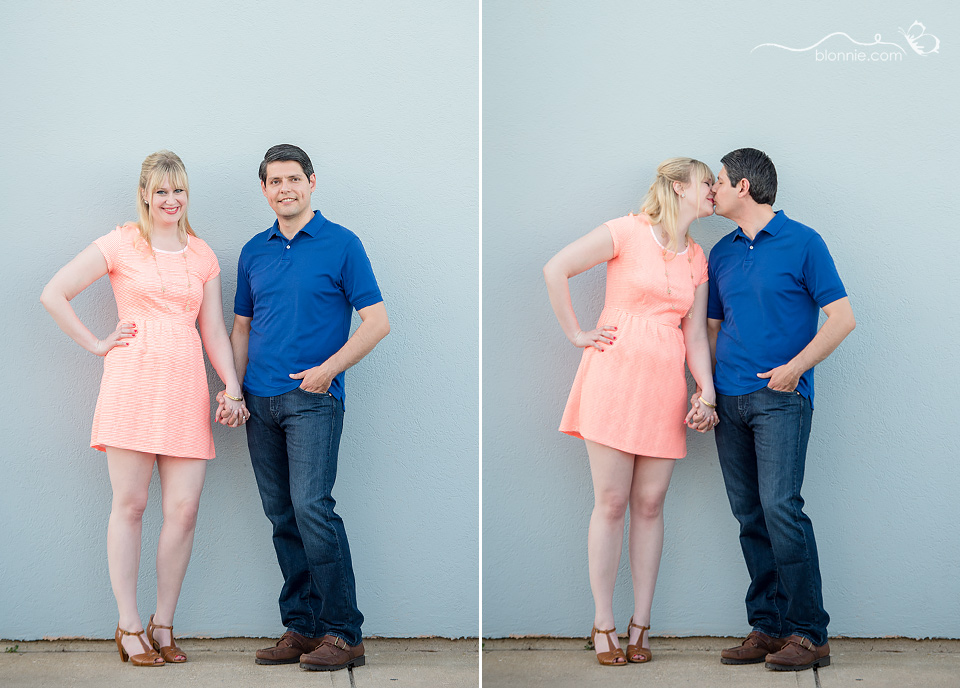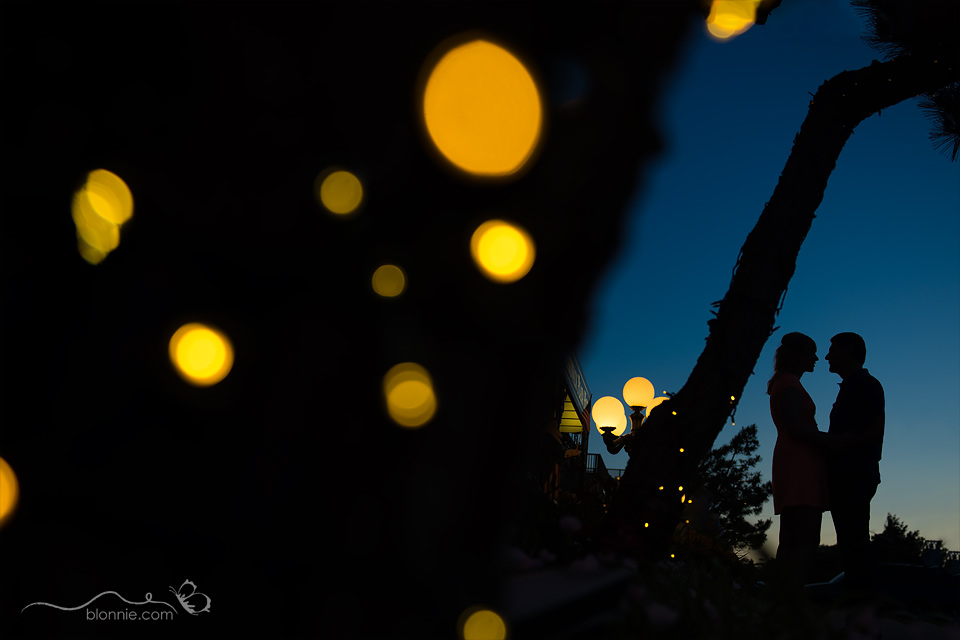 Elizabeth and Timothy met me in Rehoboth Beach on a beautiful summer day to talk a bit about their wedding that's coming up at
Salero
later this year, and of course – so I could photograph their engagement session! The light was perfect… all of the way from the golden hour right through to blue hour. In a relative small area around the Rehoboth Beach boardwalk we were able to get a wide variety of photos.
Like a lot of couples, Elizabeth and Timothy were worried they wouldn't know what to do when it came time to be photographed…. of course they were perfect, so cute together and had absolutely nothing to worry about. :)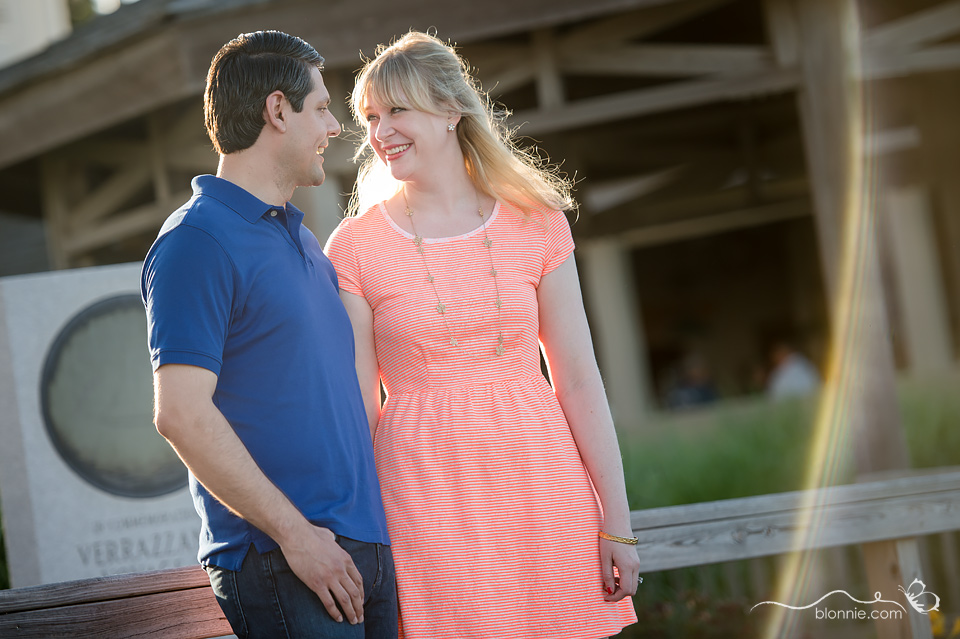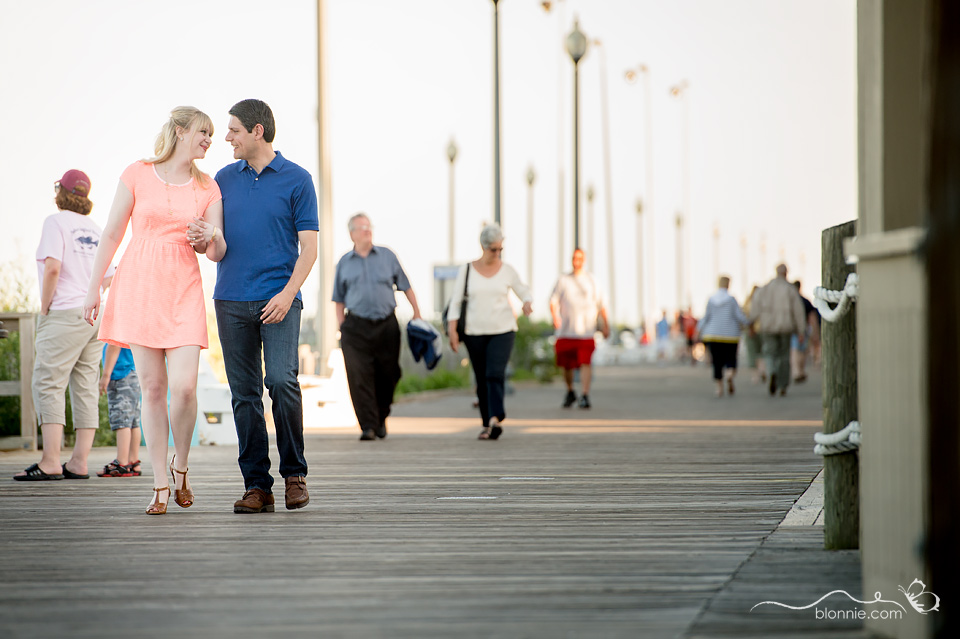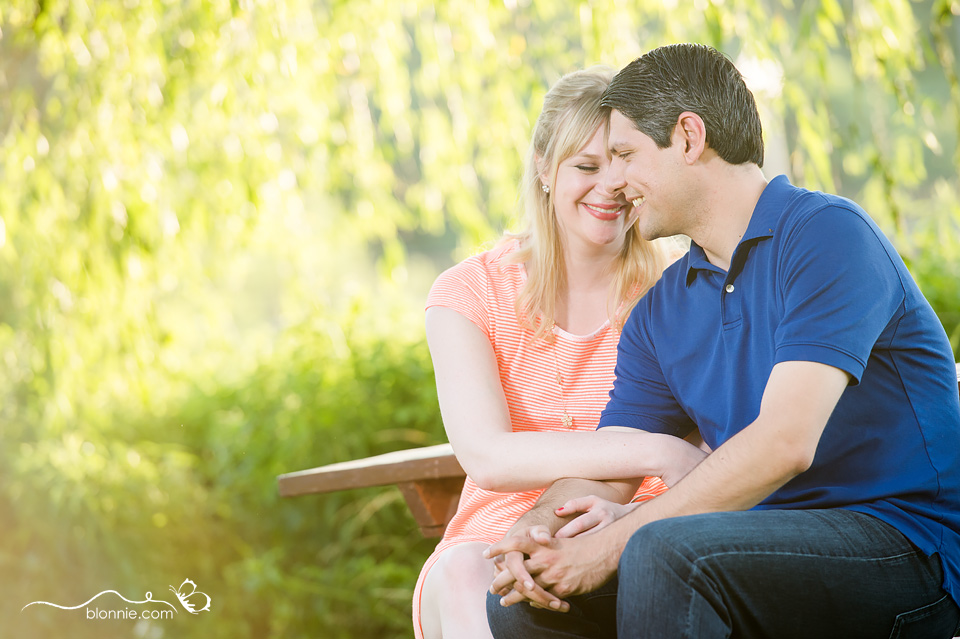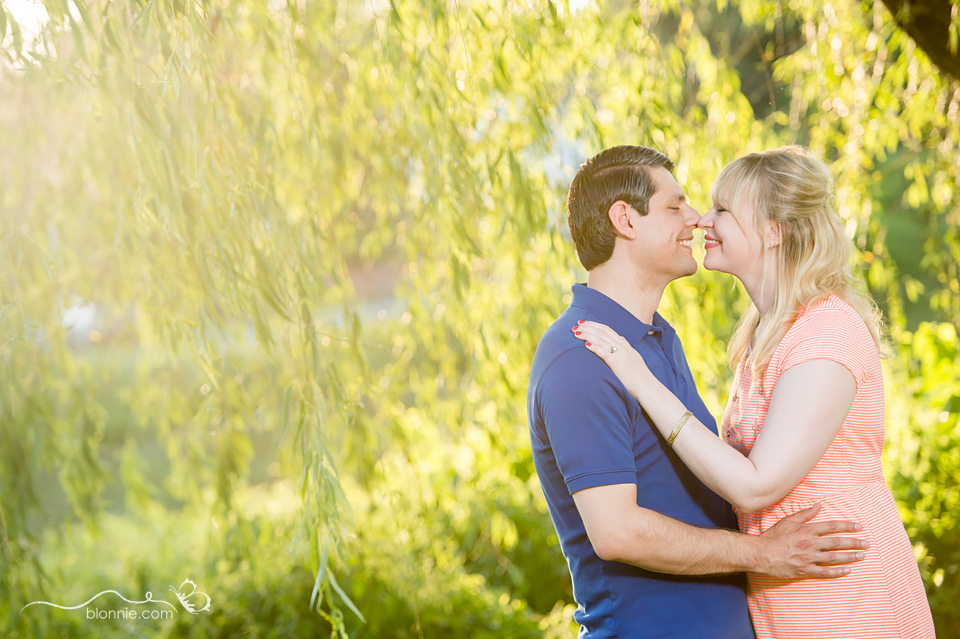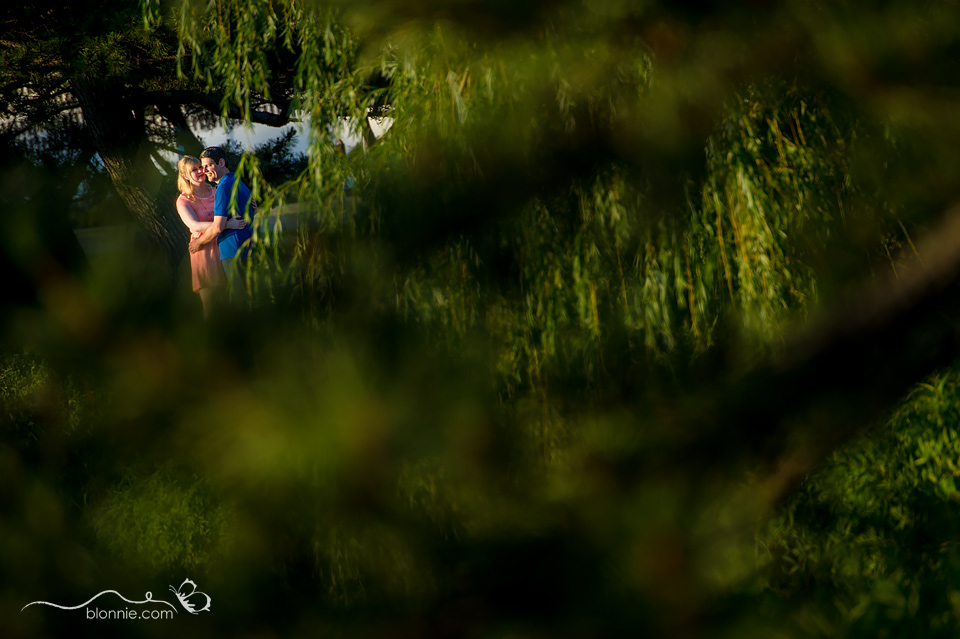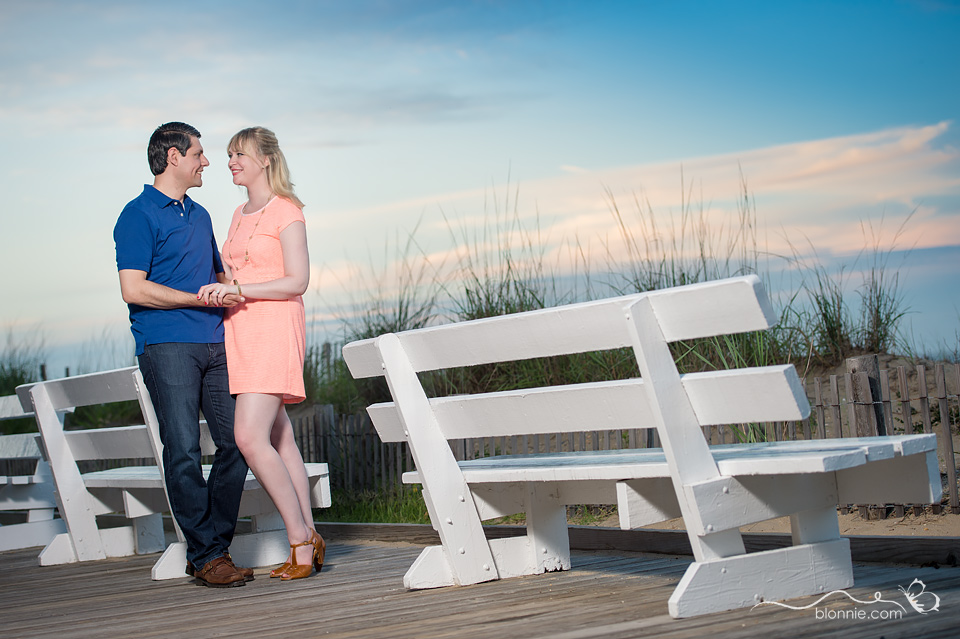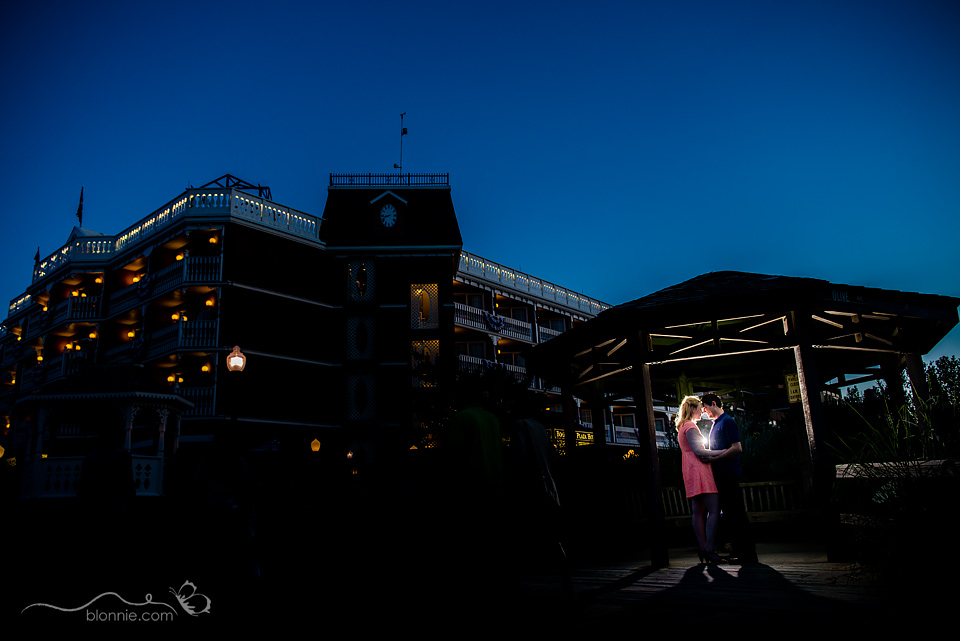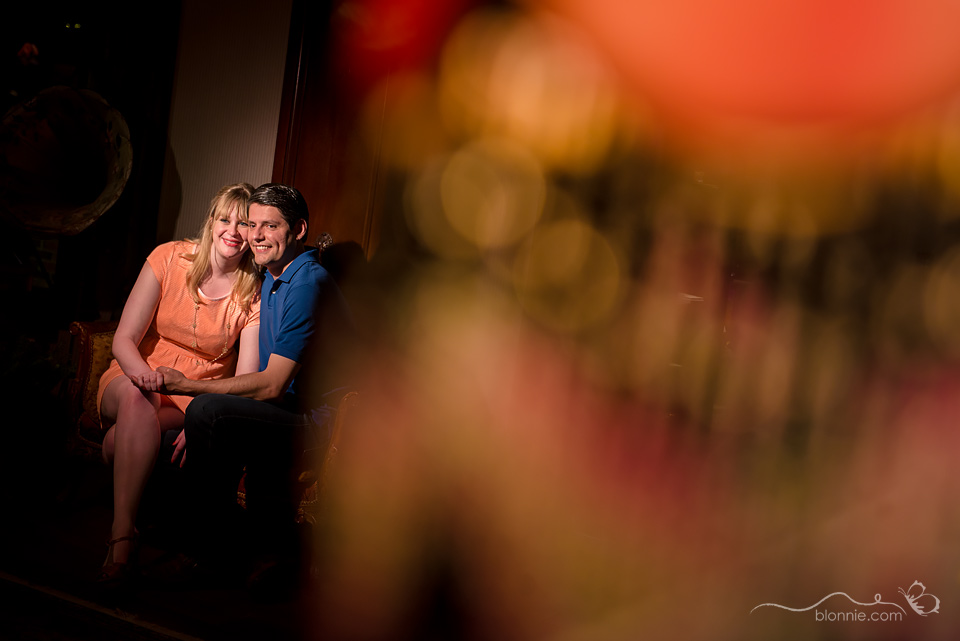 Elizabeth & Timothy: Rehoboth Beach Boardwalk Engagement Session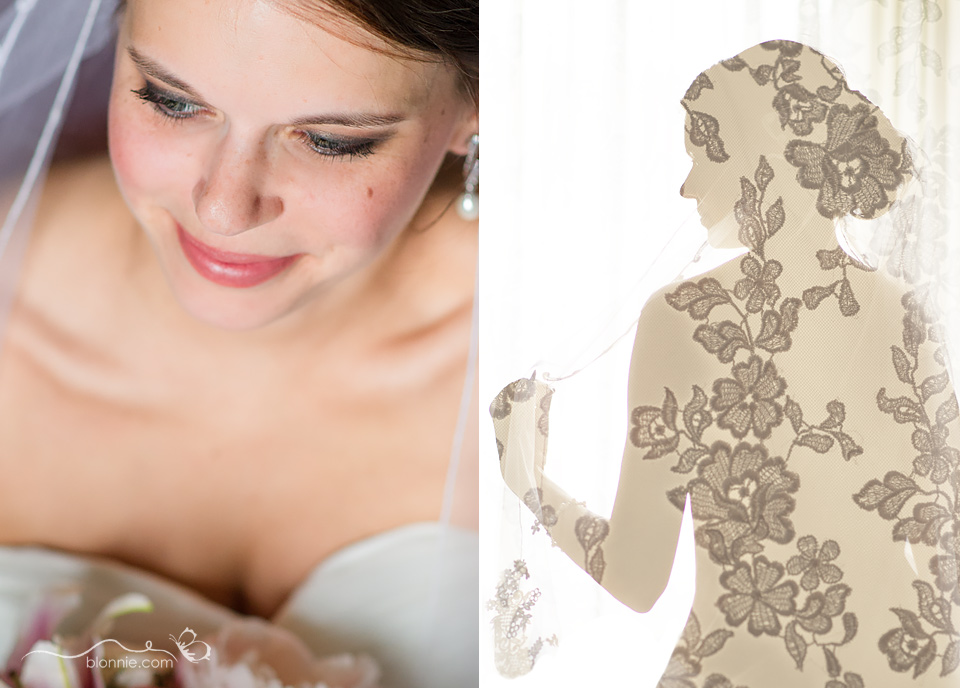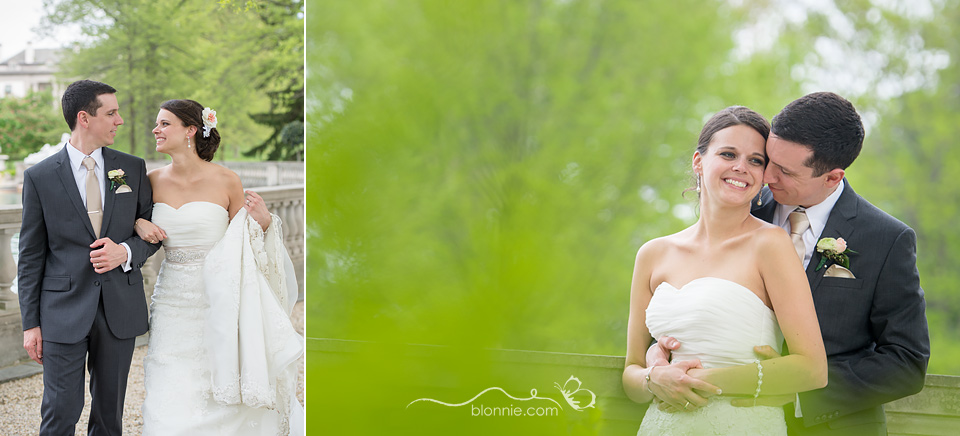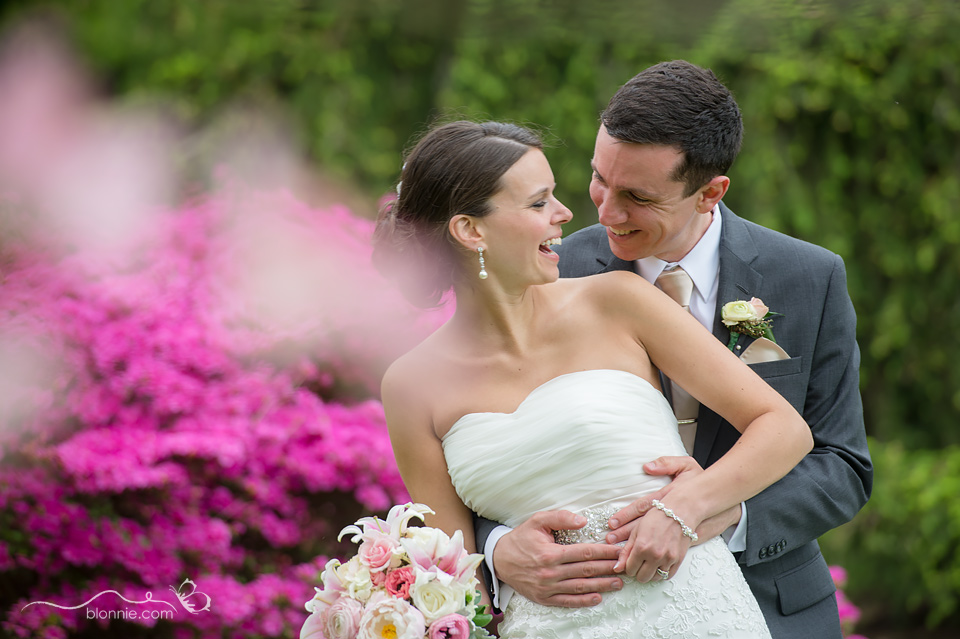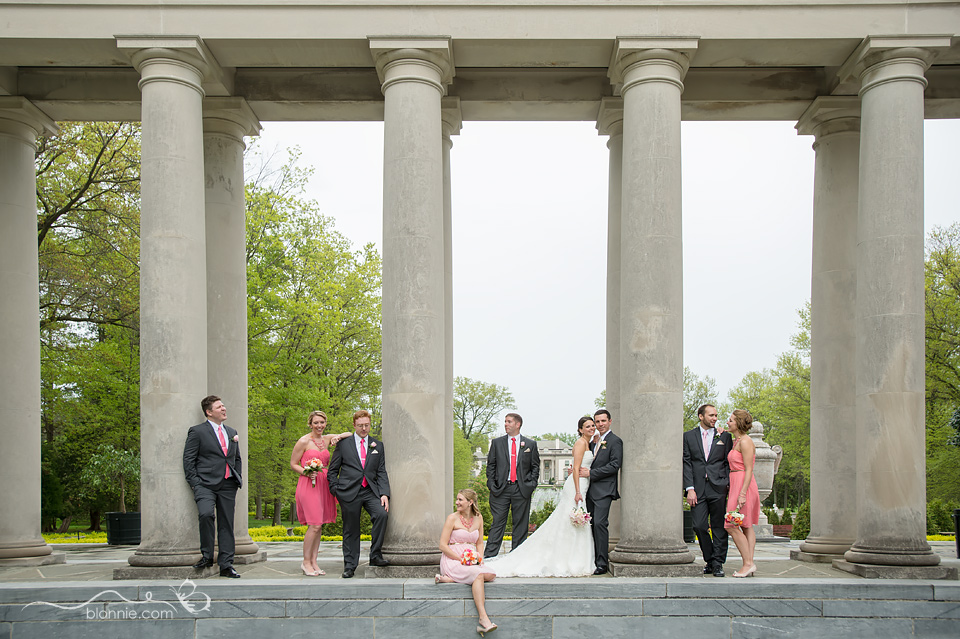 Kristen and Jason's wedding was a day of travel throughout the beautiful Brandywine Valley area of Delaware and Pennsylvania. They both got ready at the Concordville Hotel in Glen Mills, PA. We then arrived at the Calvary Episcopal Church in Wilmington, DE for their ceremony, followed by wedding photos at the majestic Nemours Mansion in Wilmington and the ended the day with their reception at Kings Mills in Media, Pennsylvania.
As you can see from the photos, Kristen and Jason were attentive to every detail and everything came together in a beautiful and cohesive wedding day. I had such a great time with this couple and their family! One of my favorite parts of the day was the portrait session at Nemours. Kristen and Jason were so easy to photograph and Nemours gardens has virtually no bad angles. The Nemours staff member who assisted us was also wonderfully kind, helpful and truly made the session go smoothly in spite of the sprinkling that threatened to end our session early.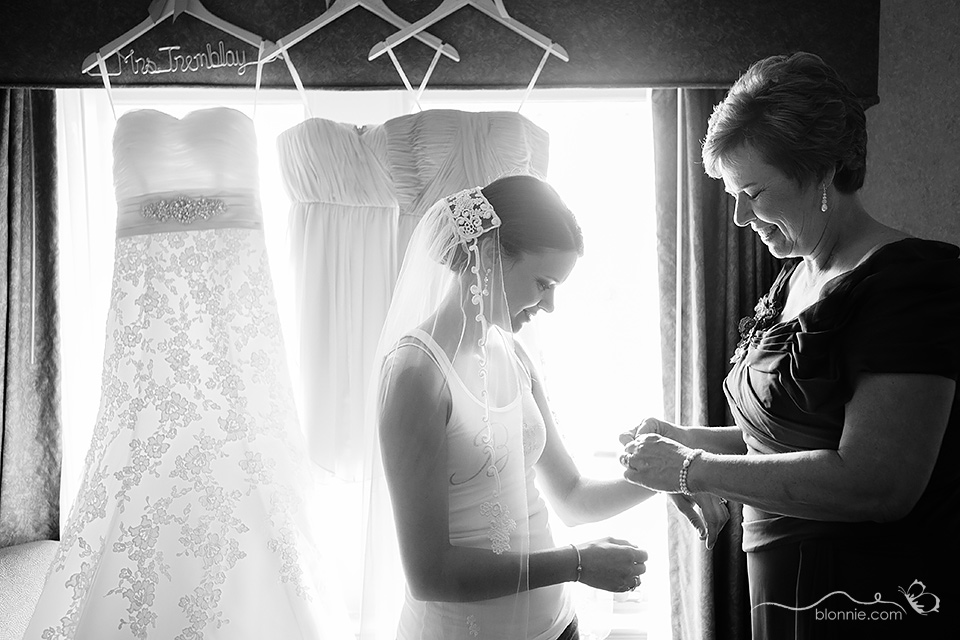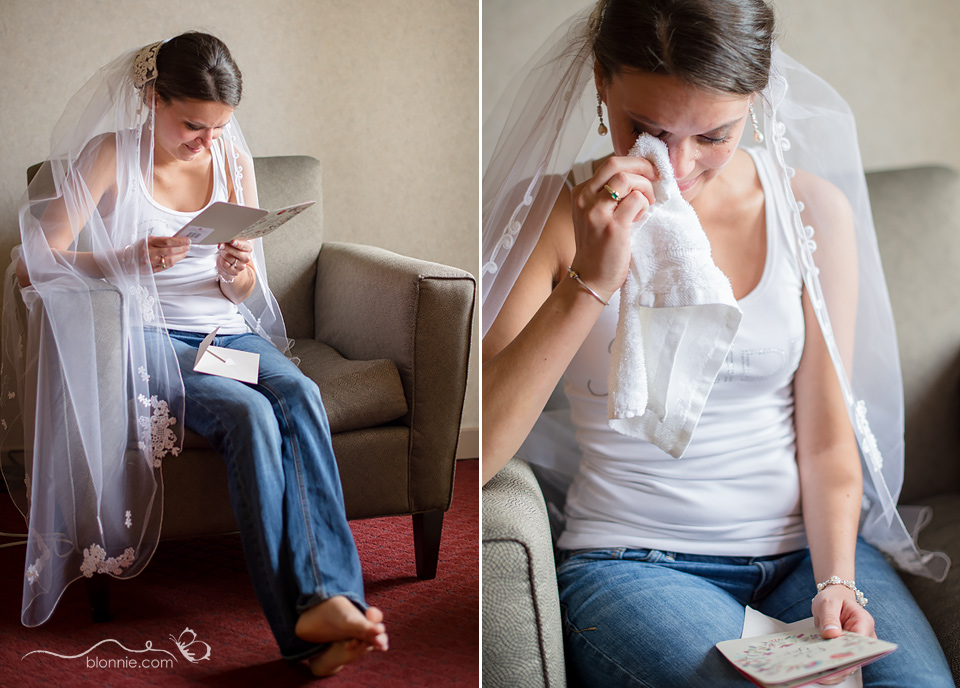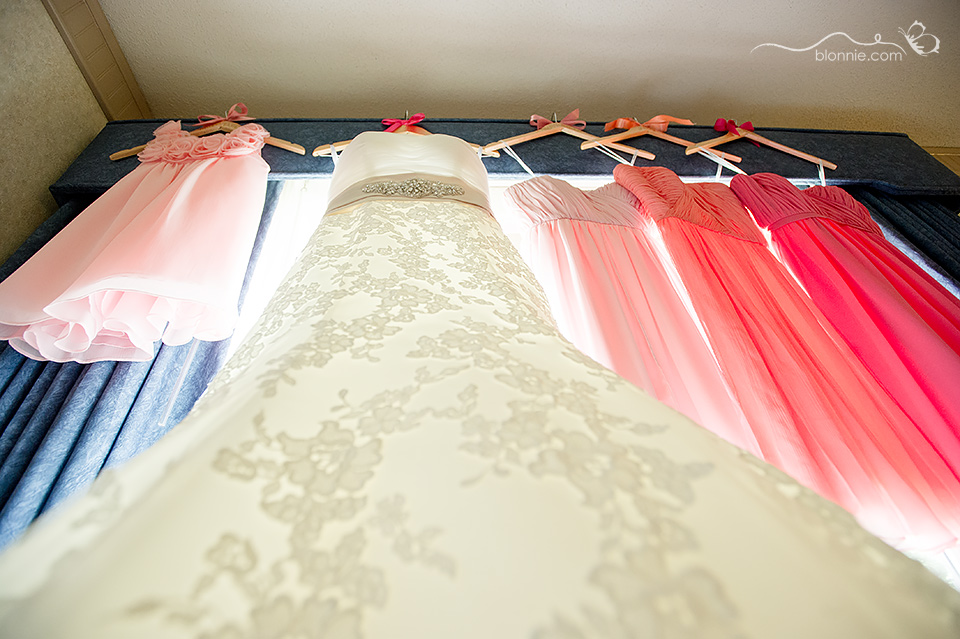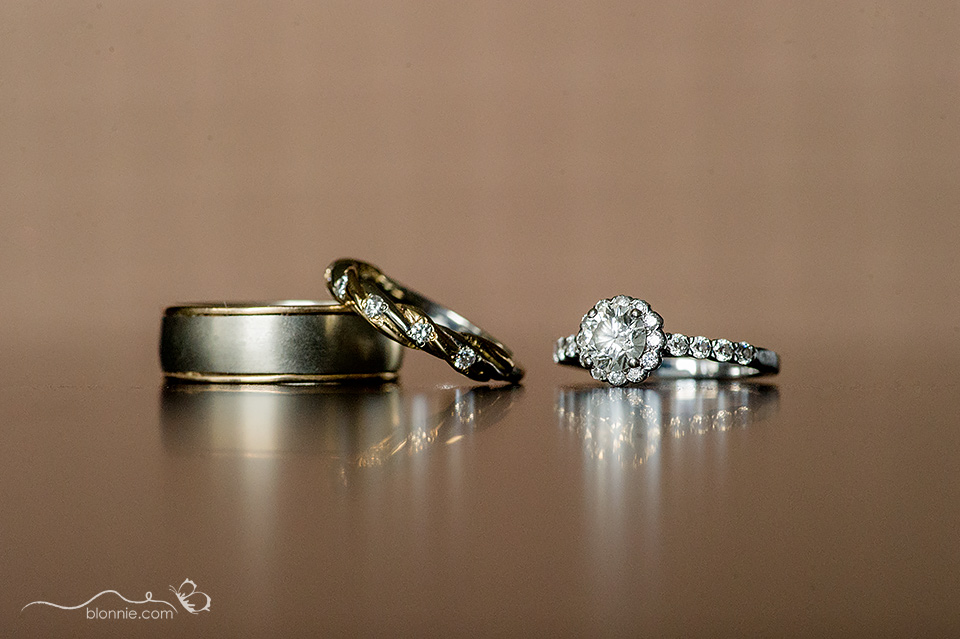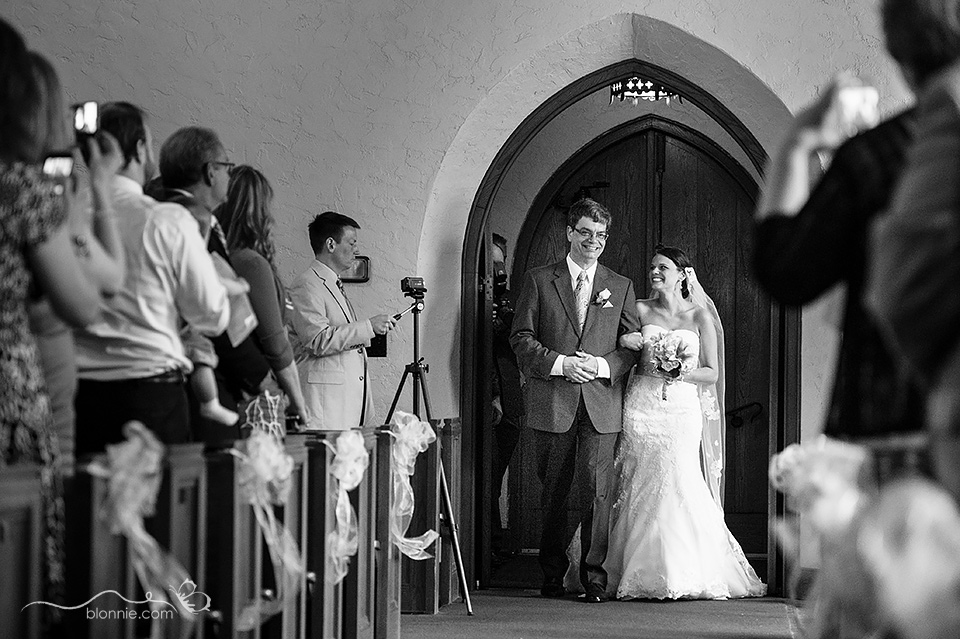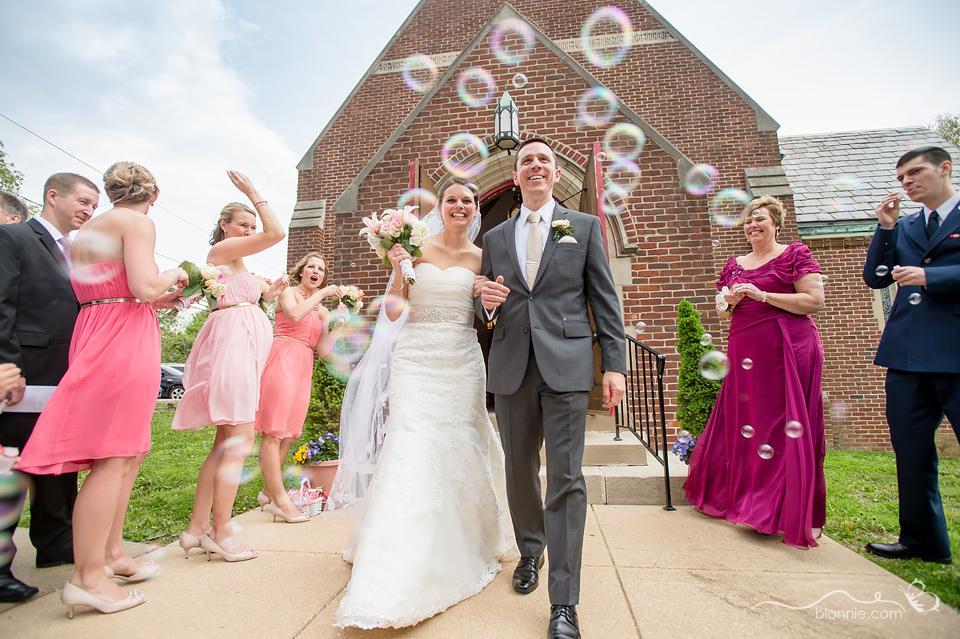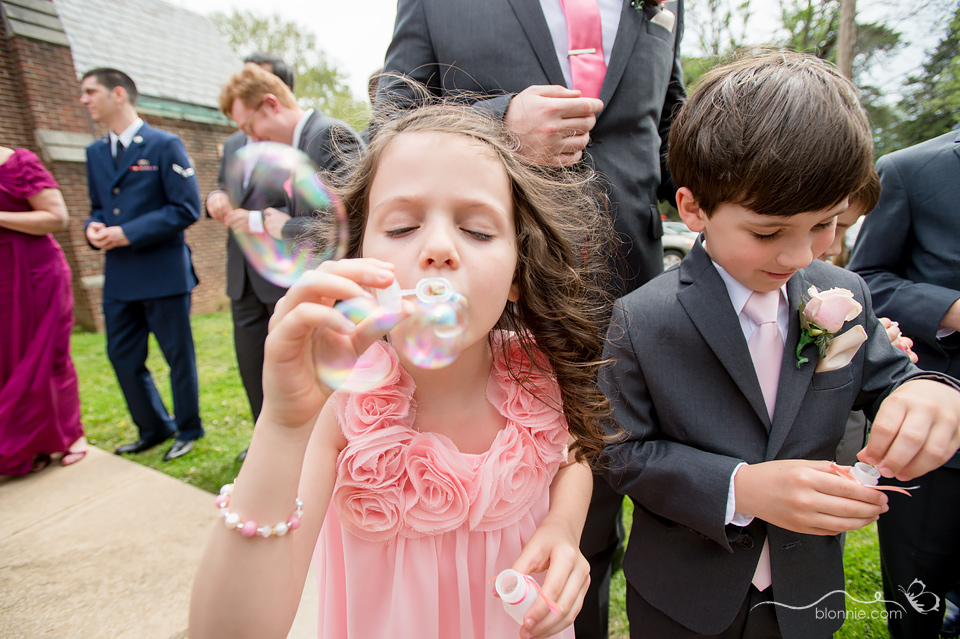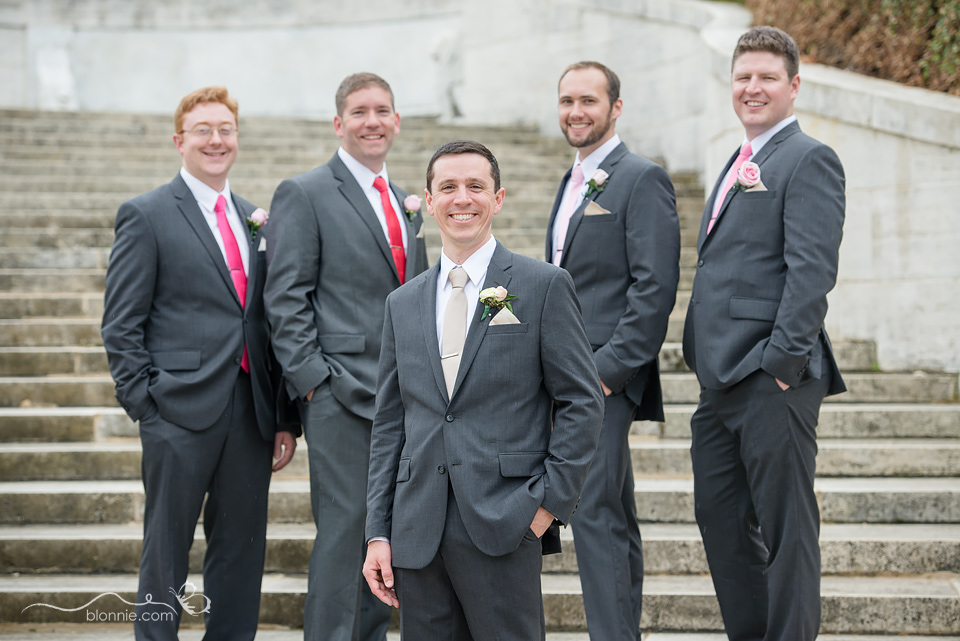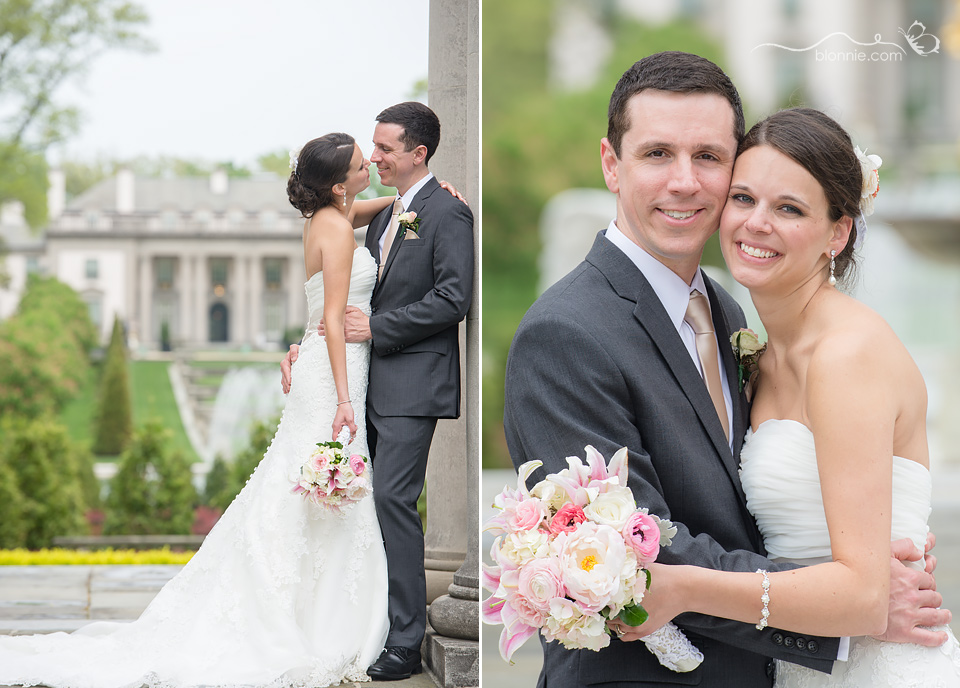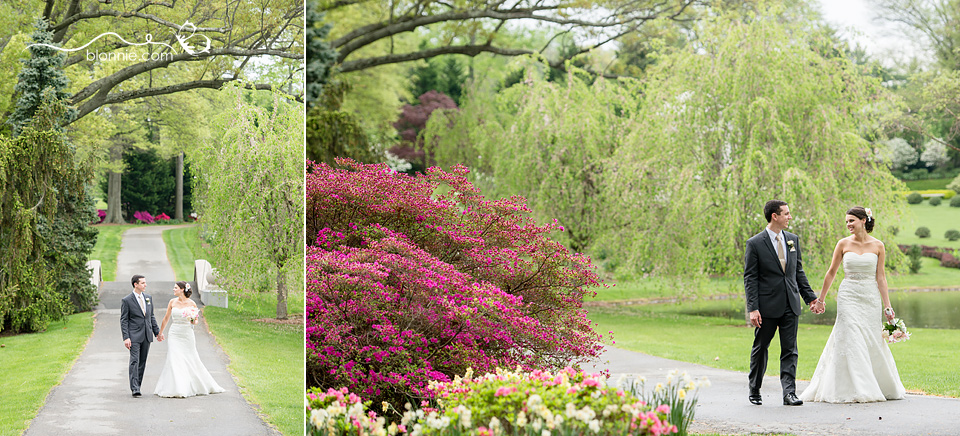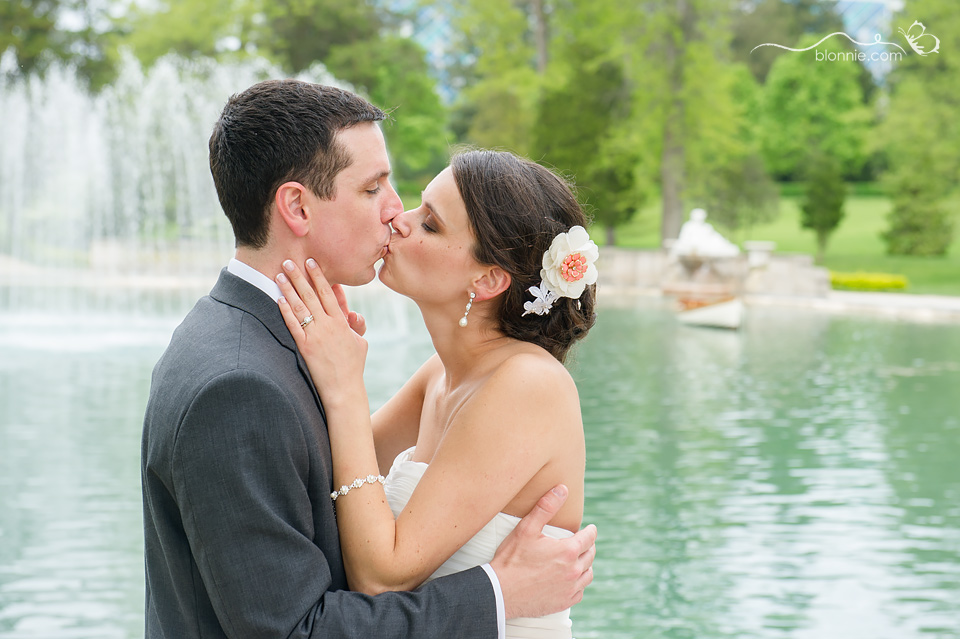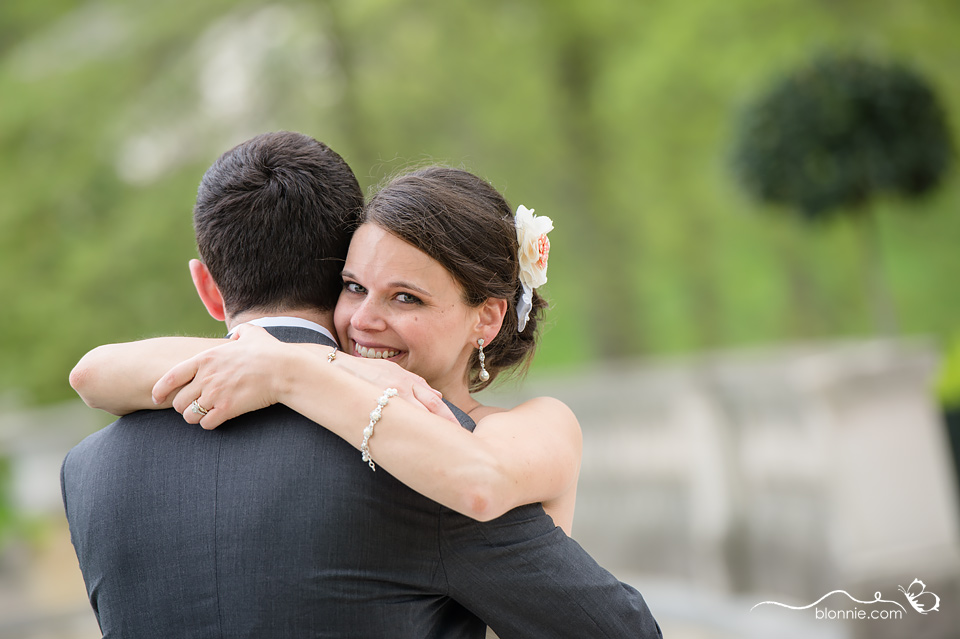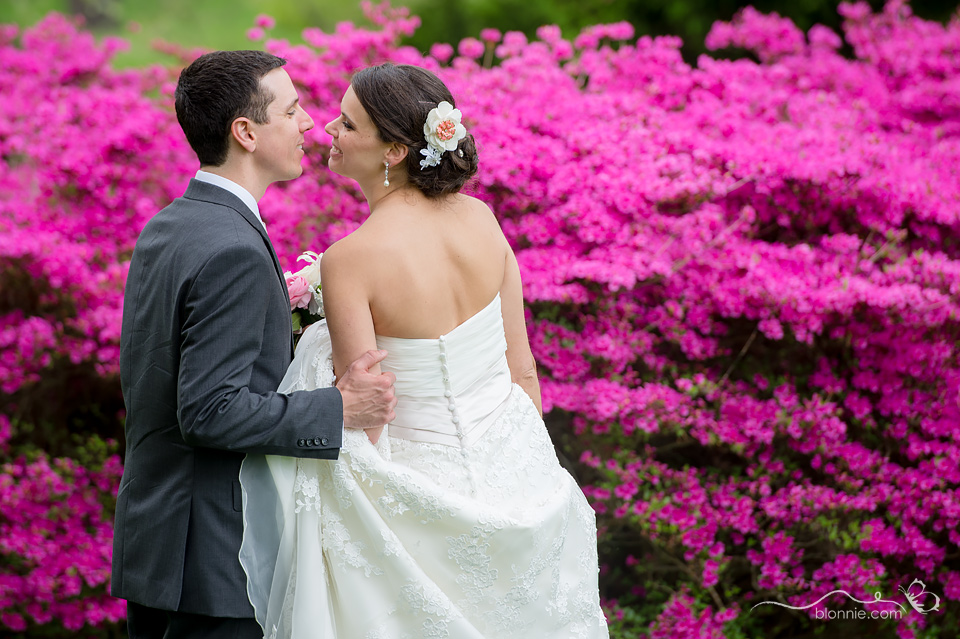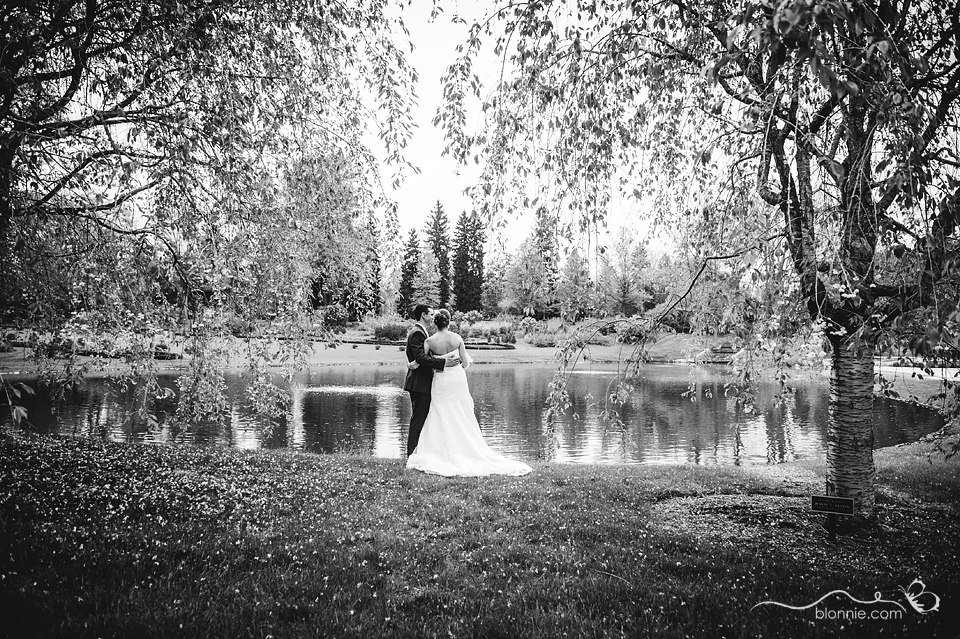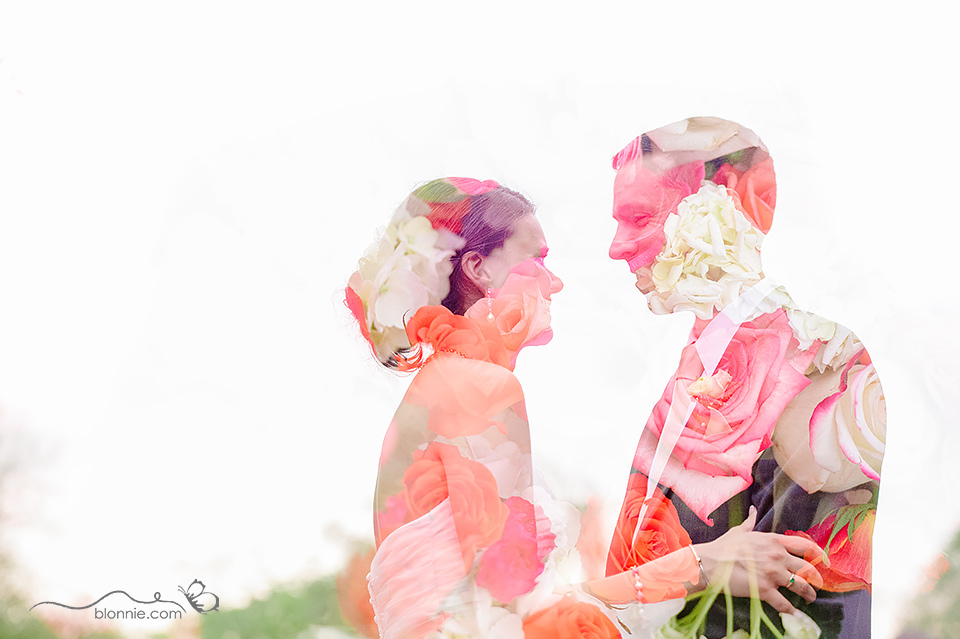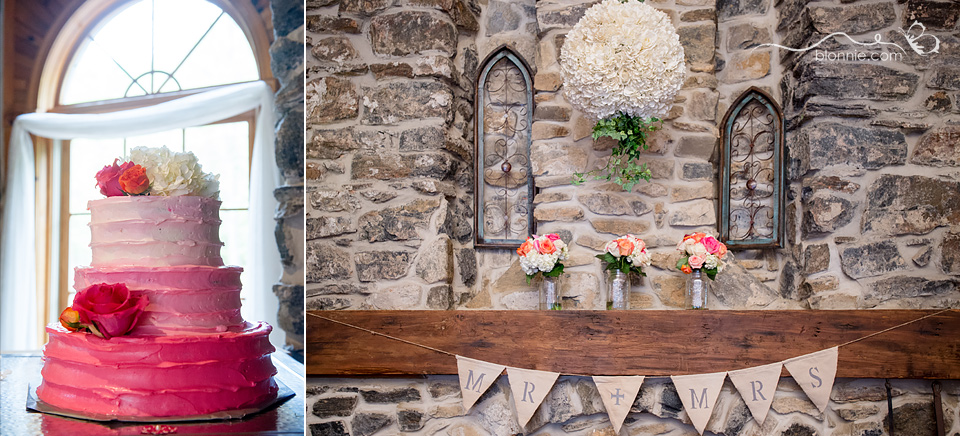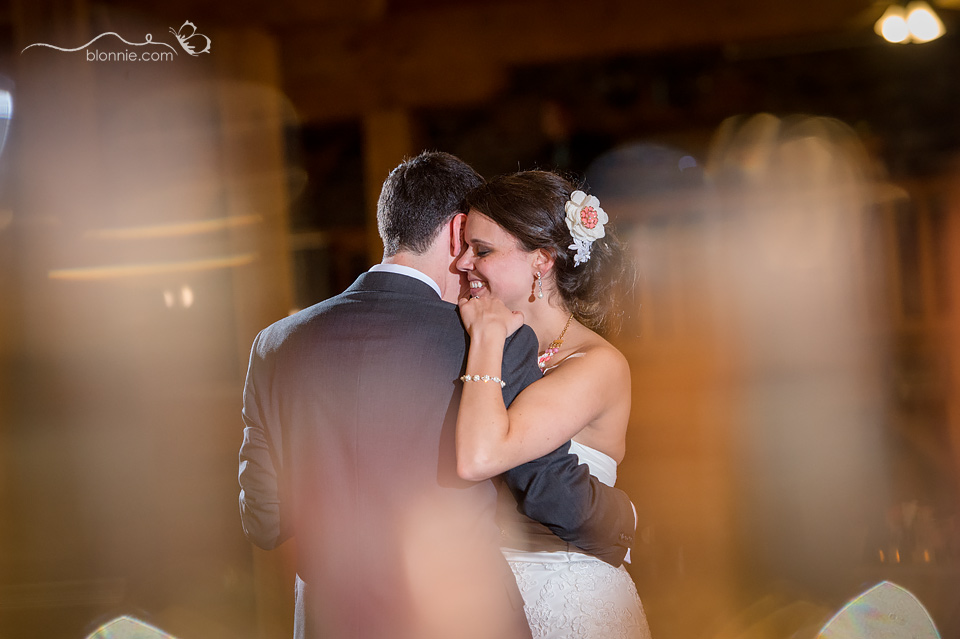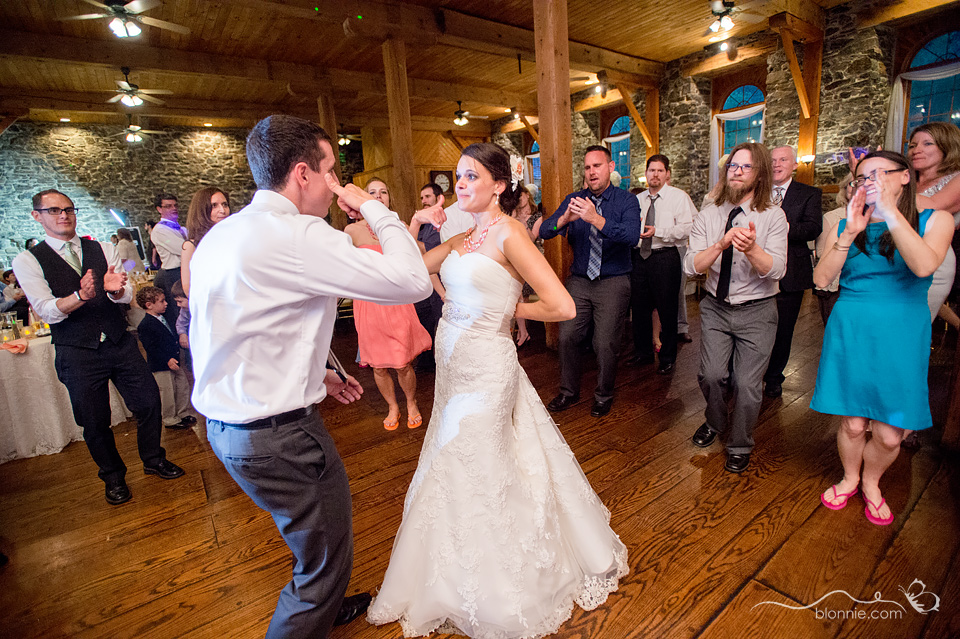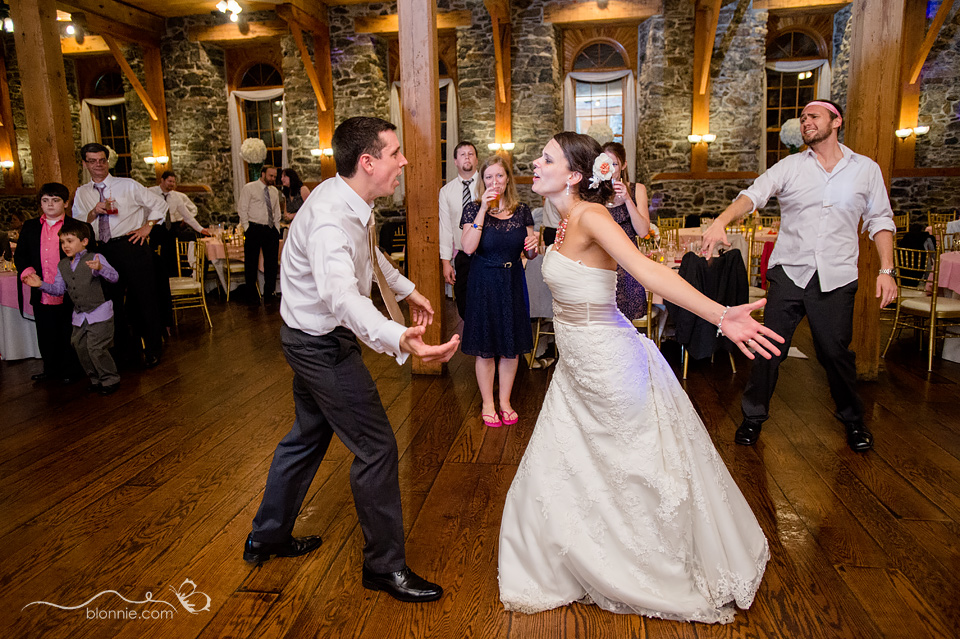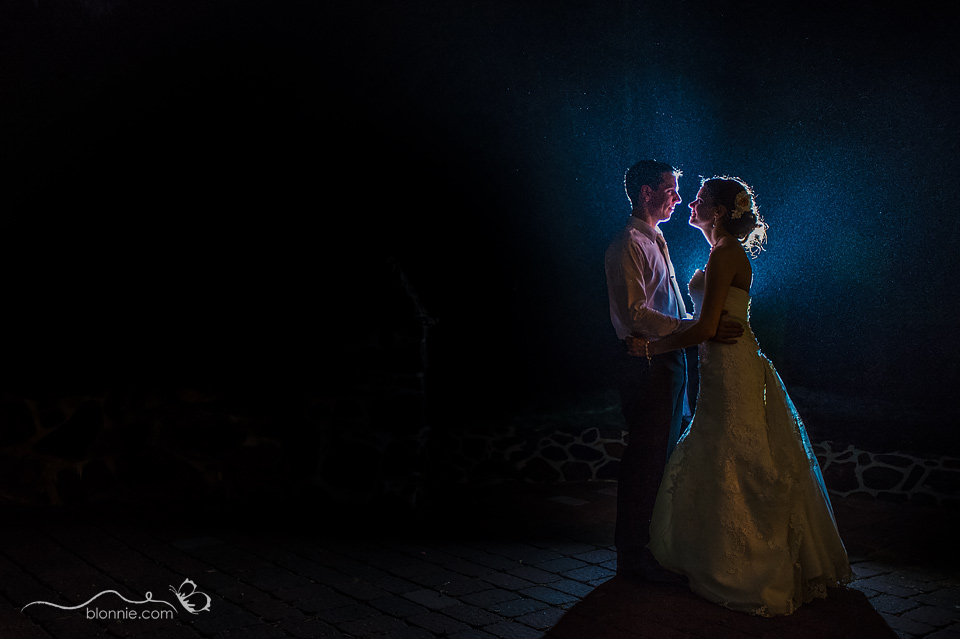 Kristen & Jason: Nemours Mansion and Kings Mills Wedding


Vendors:
Getting Ready Location: Concordville Hotel
Ceremony Location: Calvary Episocopal Church in Wilmington, Delaware
Reception Location: Kings Mills
DJ: Bill Schievert
Florist: Berger Flowers and the bride, Kristen
Cake: Sinfully Delicious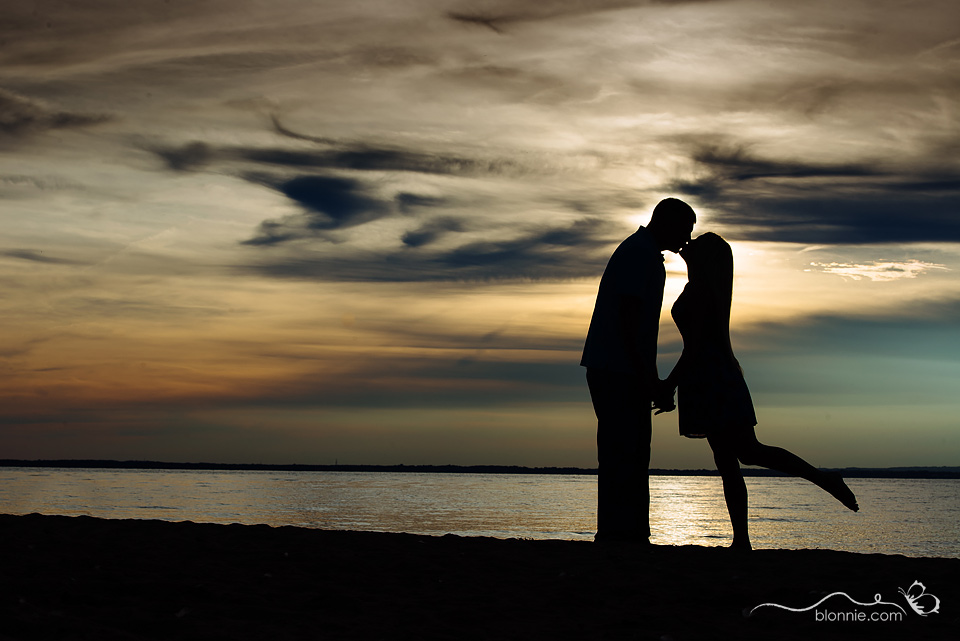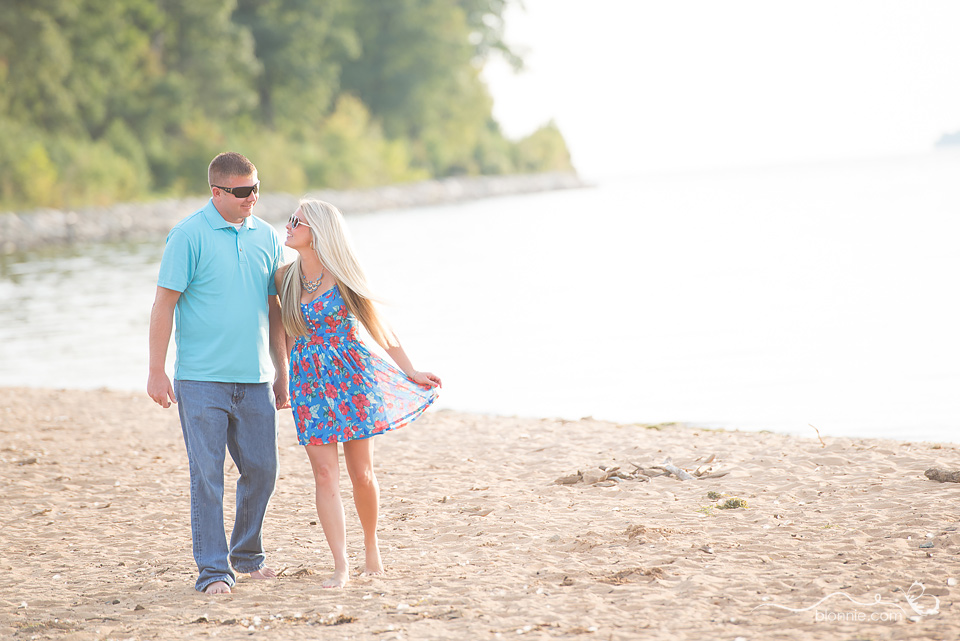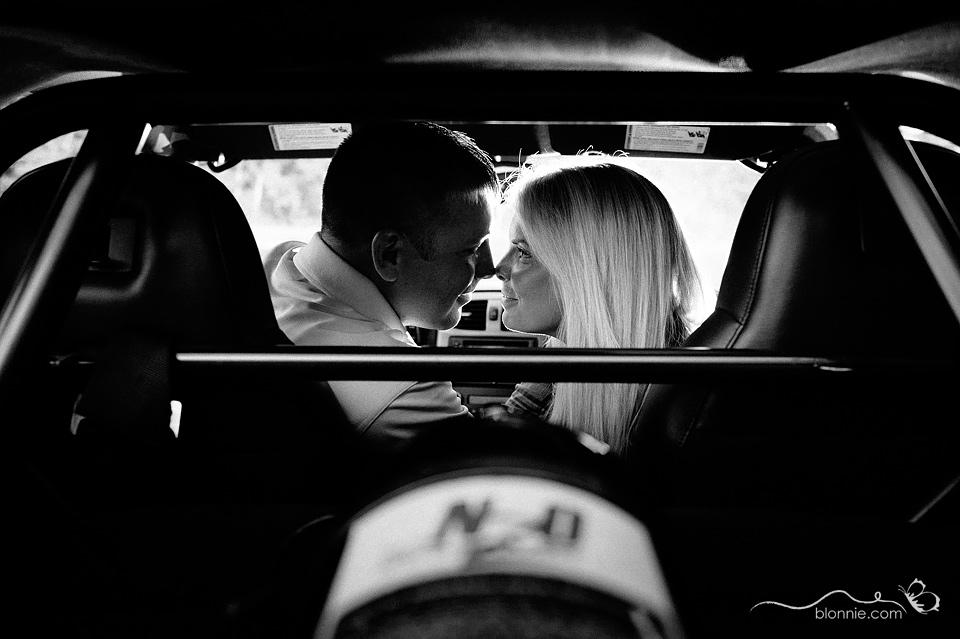 Tiffany and Jerry had two requests for their engagement session: they wanted to include Jerry's awesome drag racing Corvette and they also wanted photos on a beach! I was excited to be able to suggest the perfect place for their Maryland engagement photos! Elk Neck State Park in North East, Maryland! I am very familiar with the area, since North East, Maryland is the first place I landed when I moved to the Northeast from Texas. We were able to get a lot of versatility out of the area with so many diverse and beautiful settings! I was so happy we were able to combine things they love and truly capture their personalities and cute interactions in a place where they felt so comfortable.
Besides all of that – isn't Tiffany kind of like – drop.dead.gorgeous!?
I am excited to photograph their wedding at Swan Harbor Farm in Havre de Grace, Maryland. I've worked there in the past when I photographed another
wonderful couple's wedding
!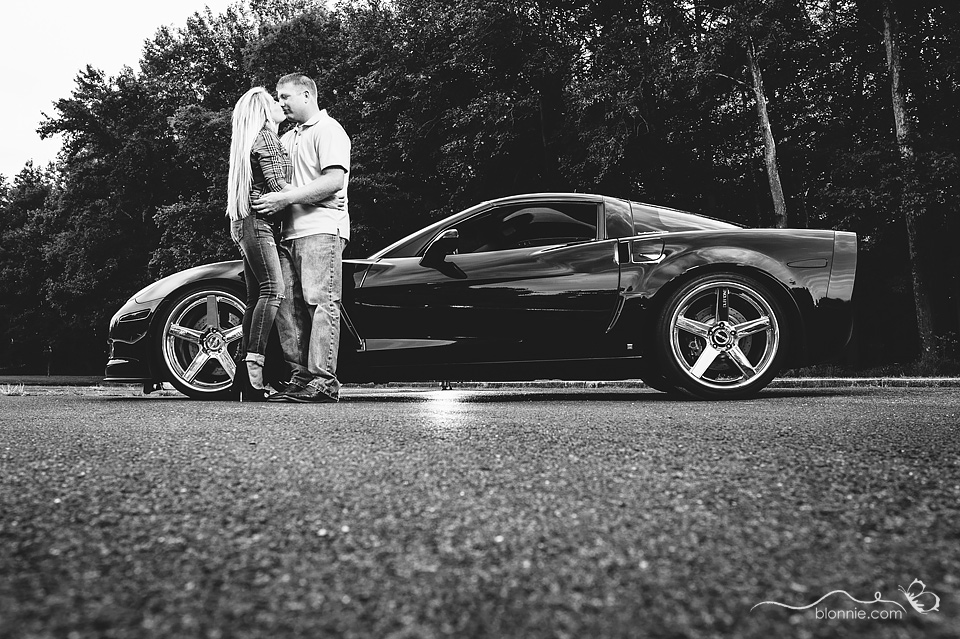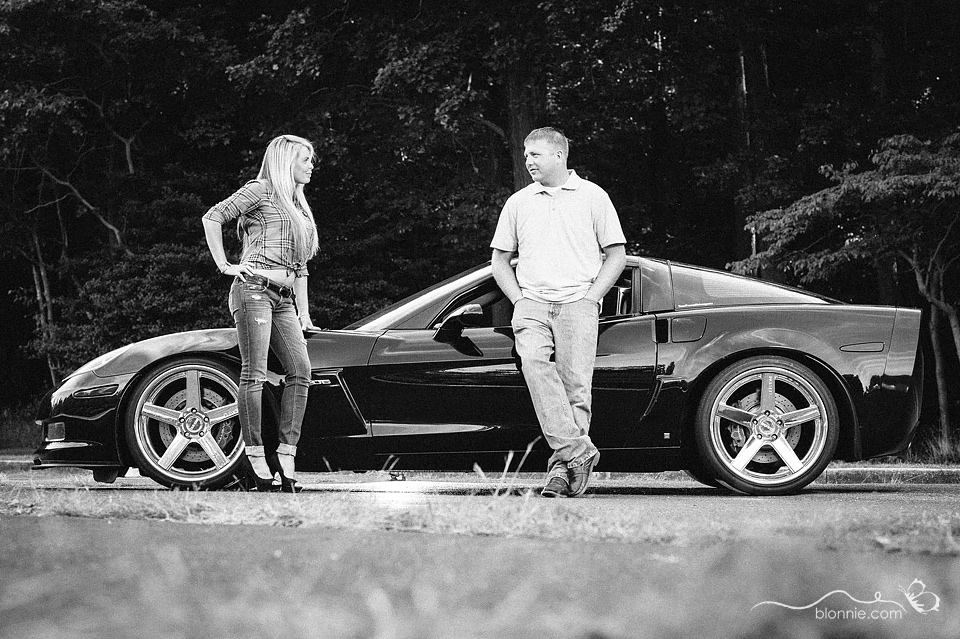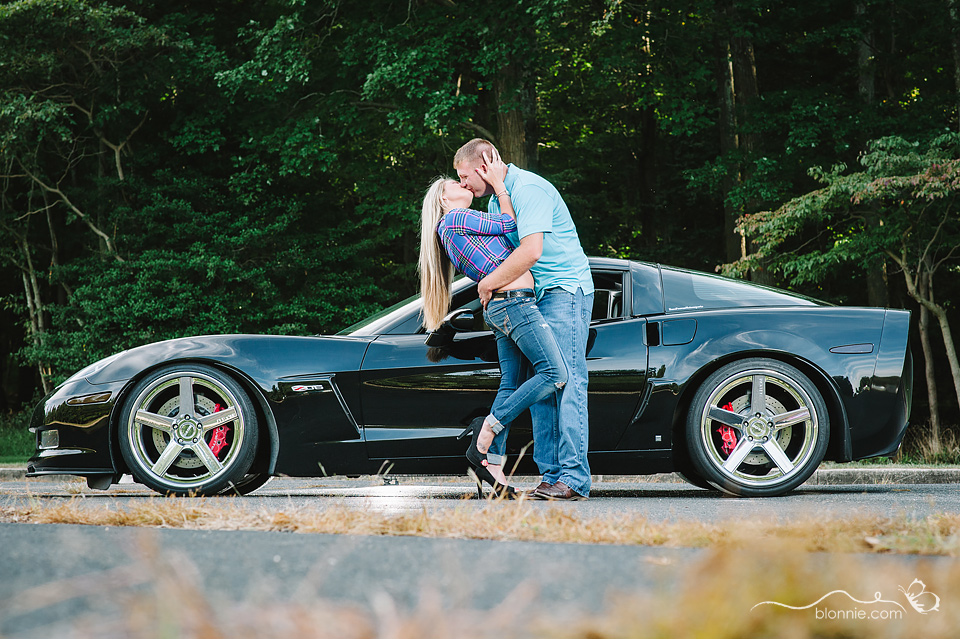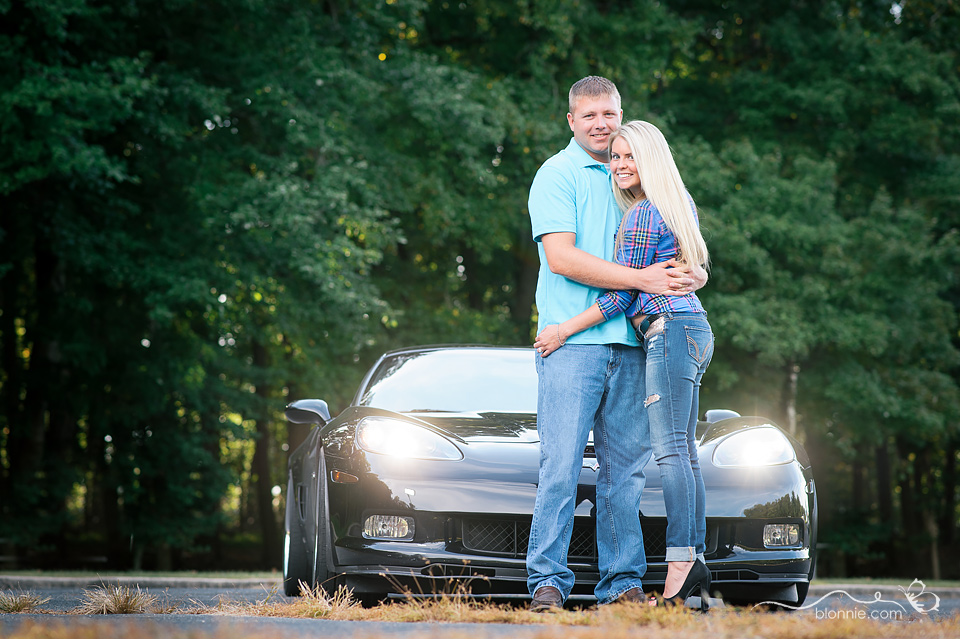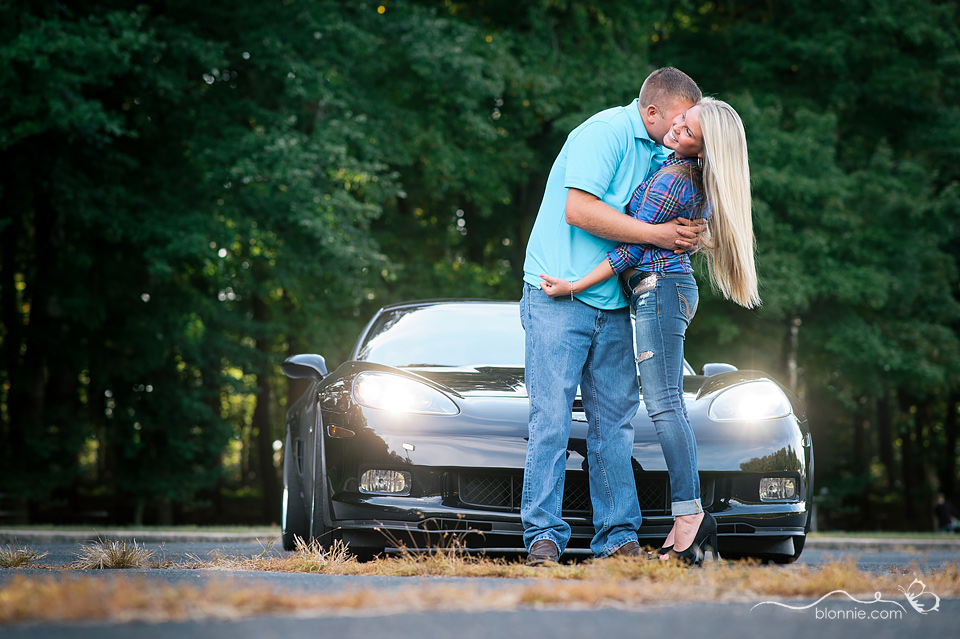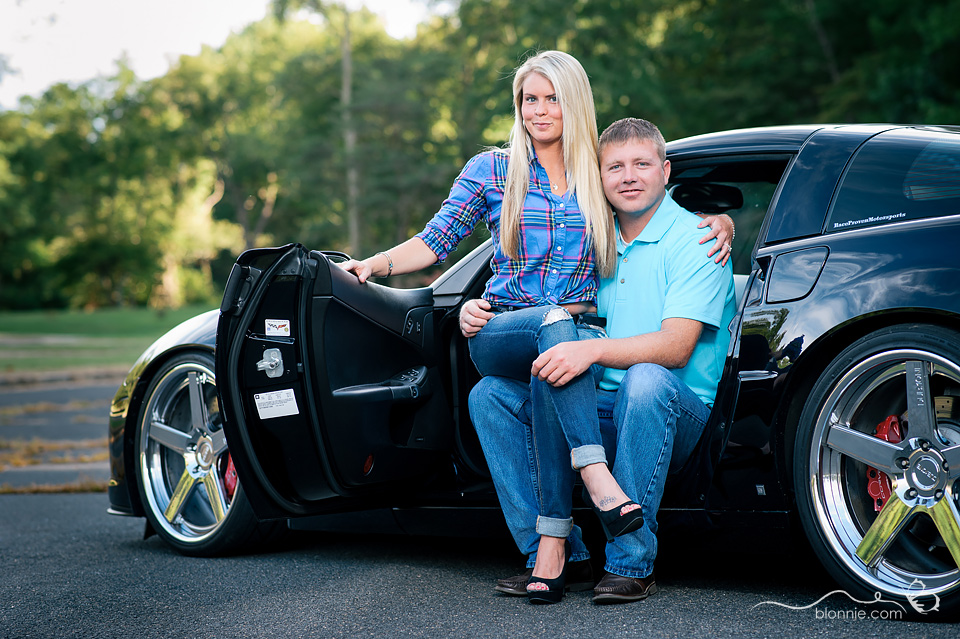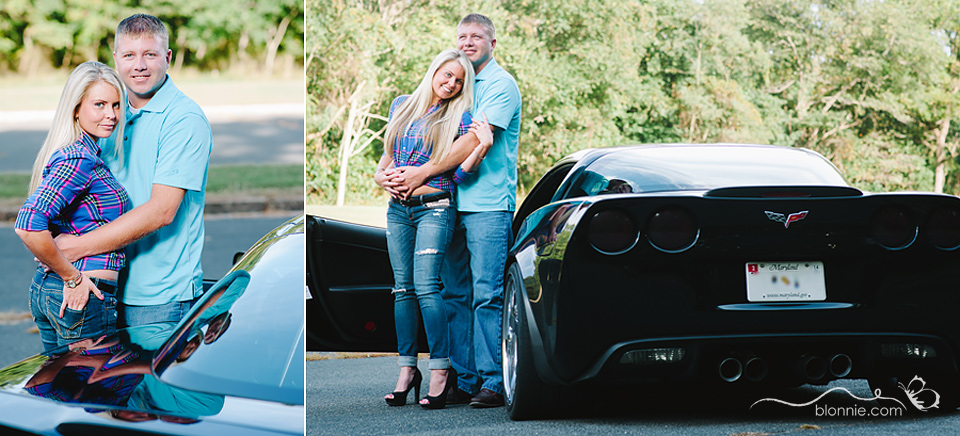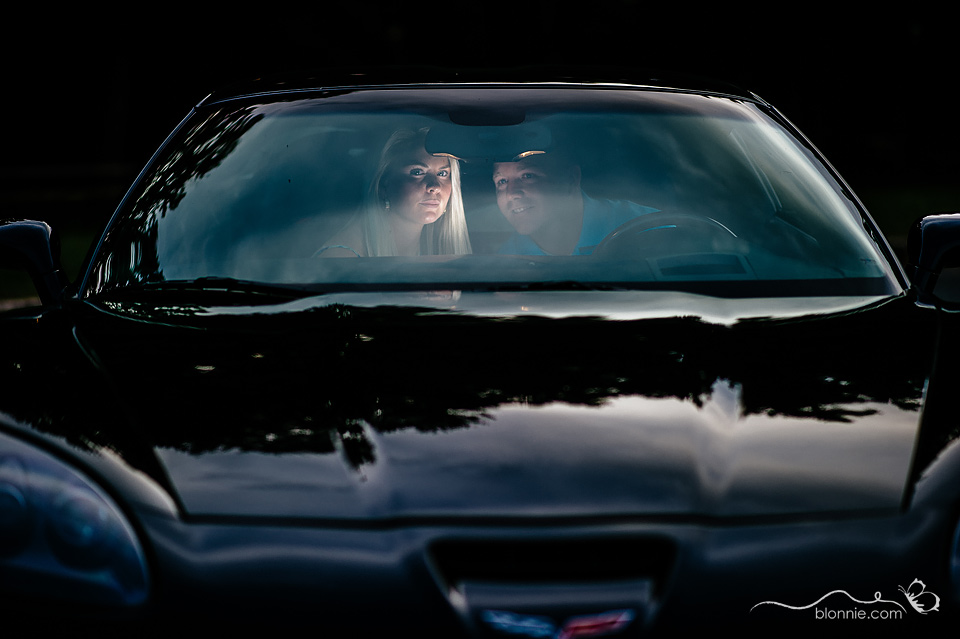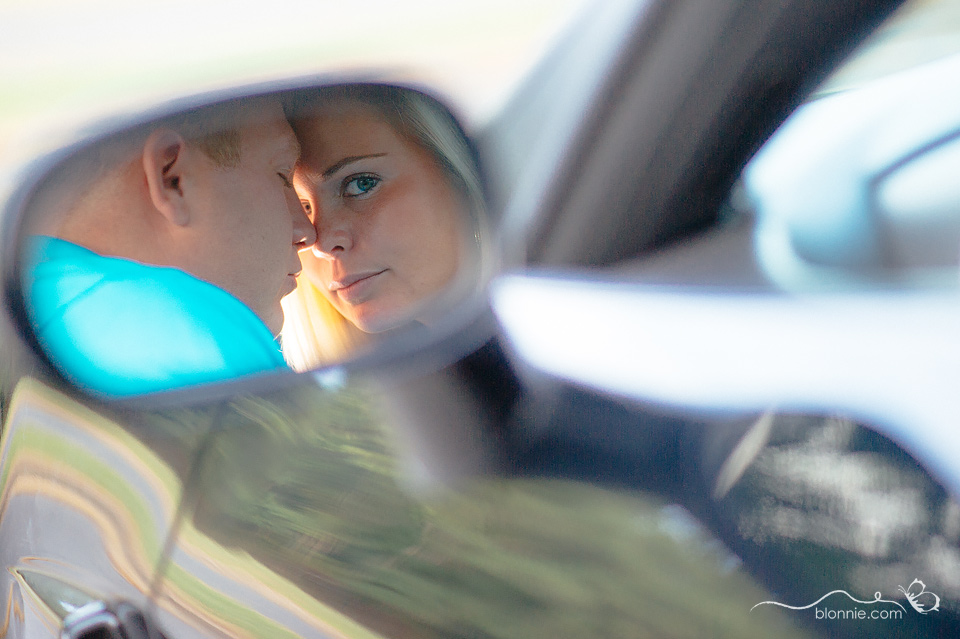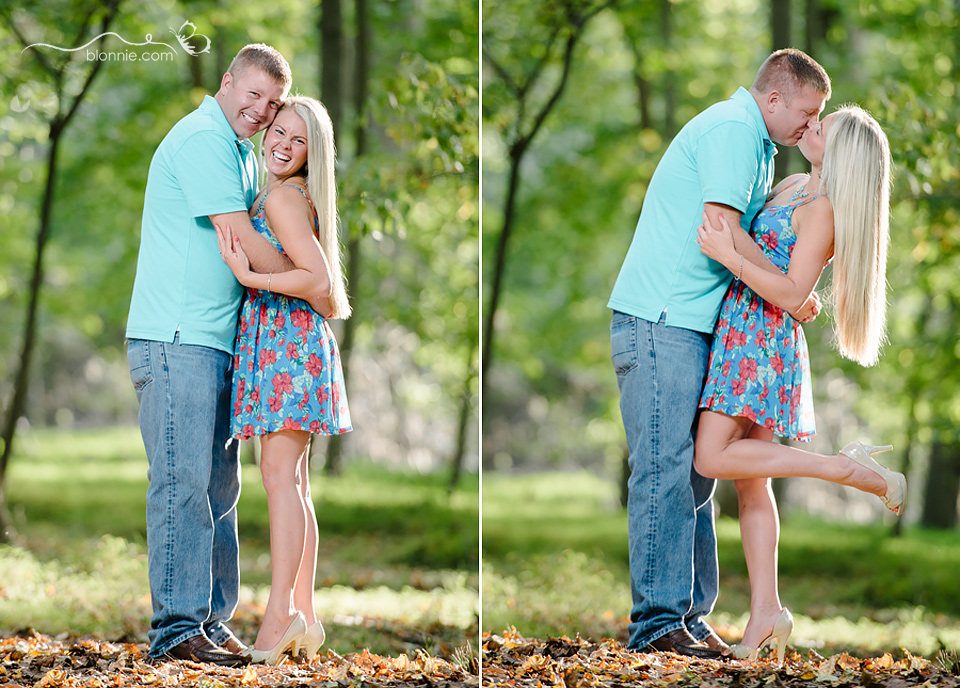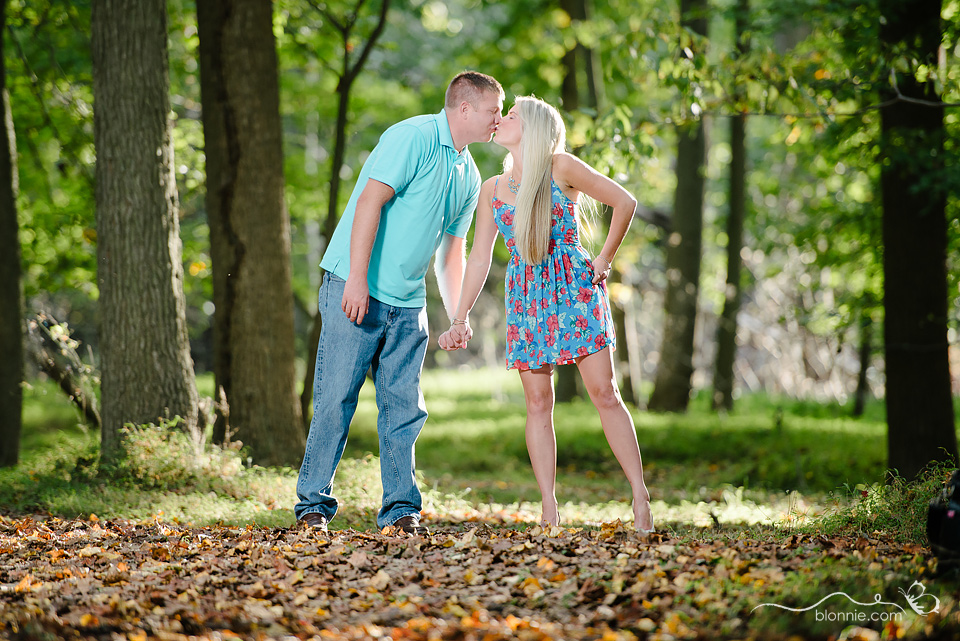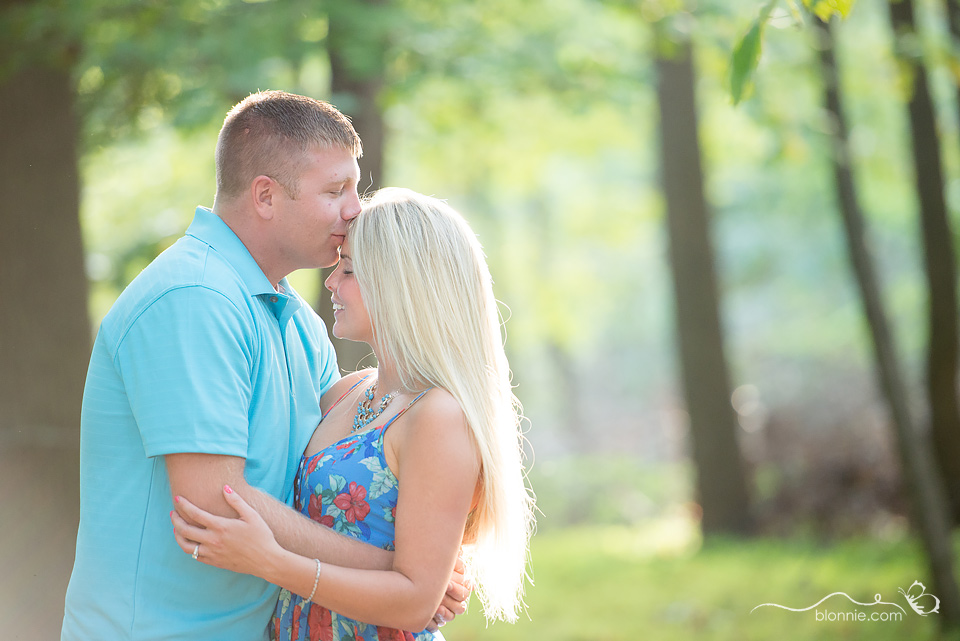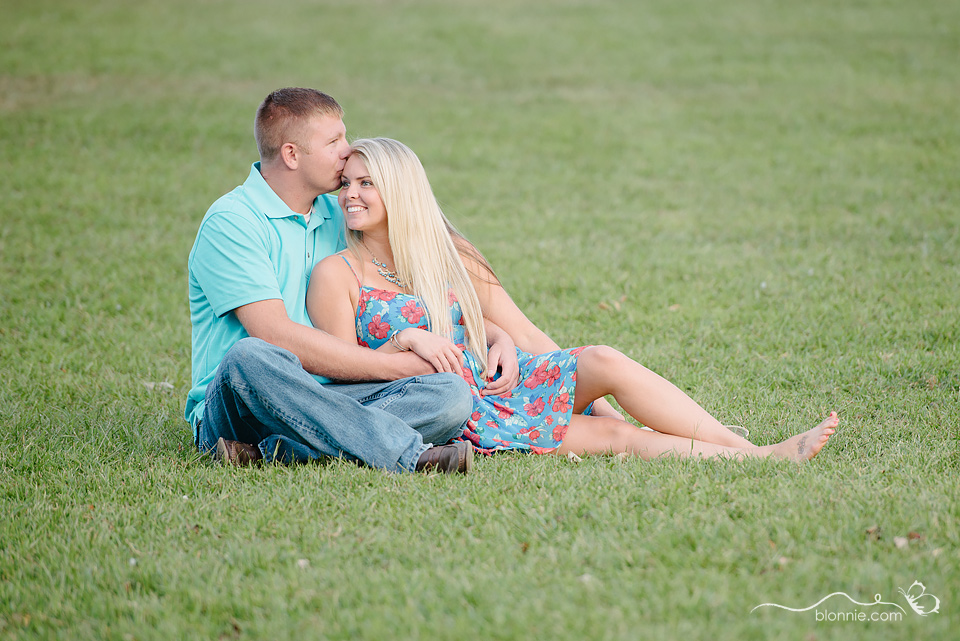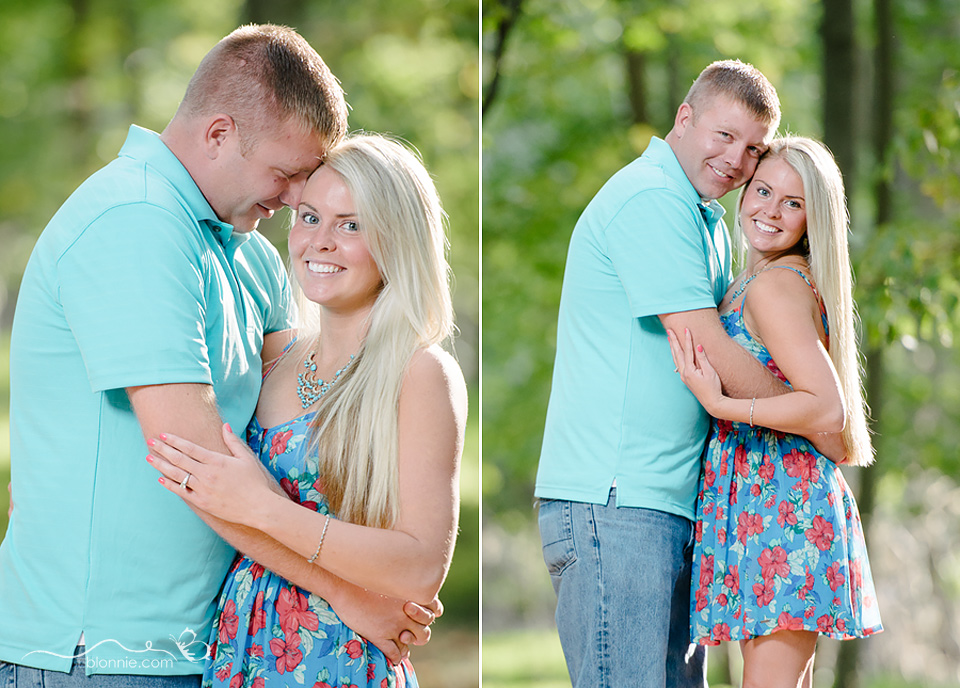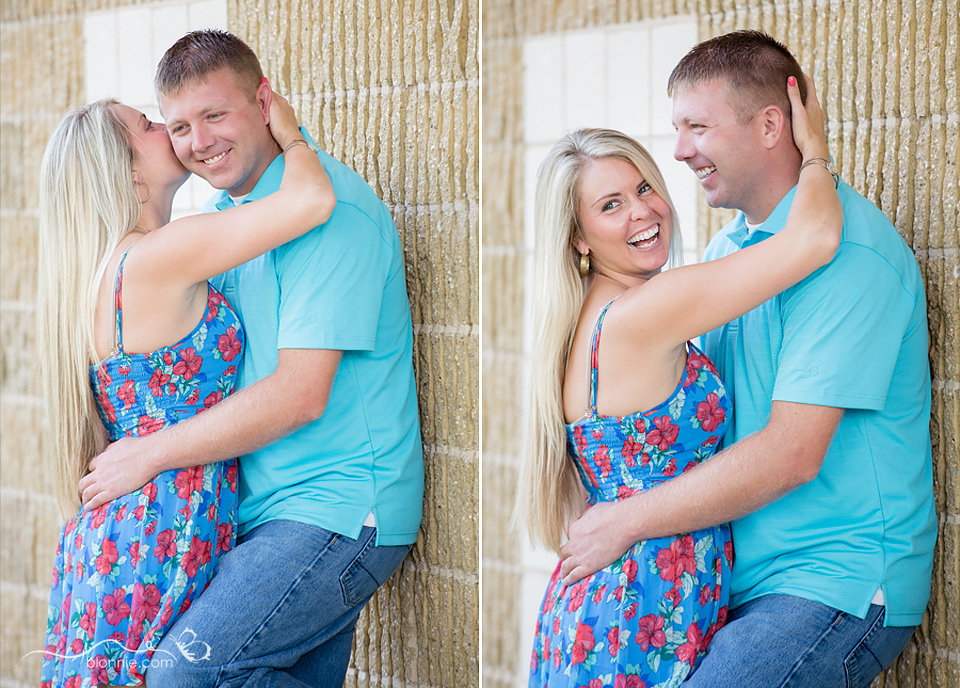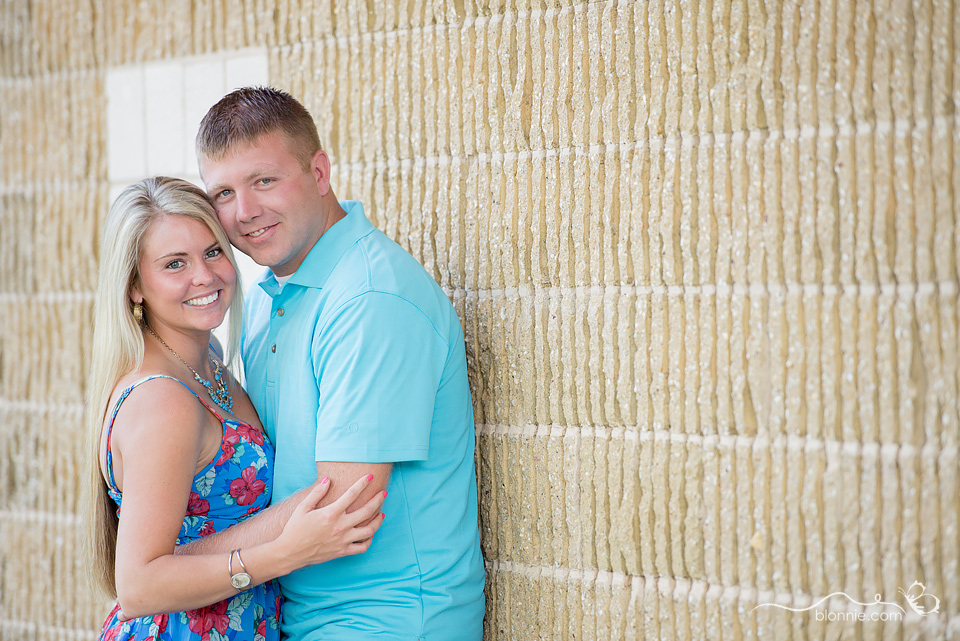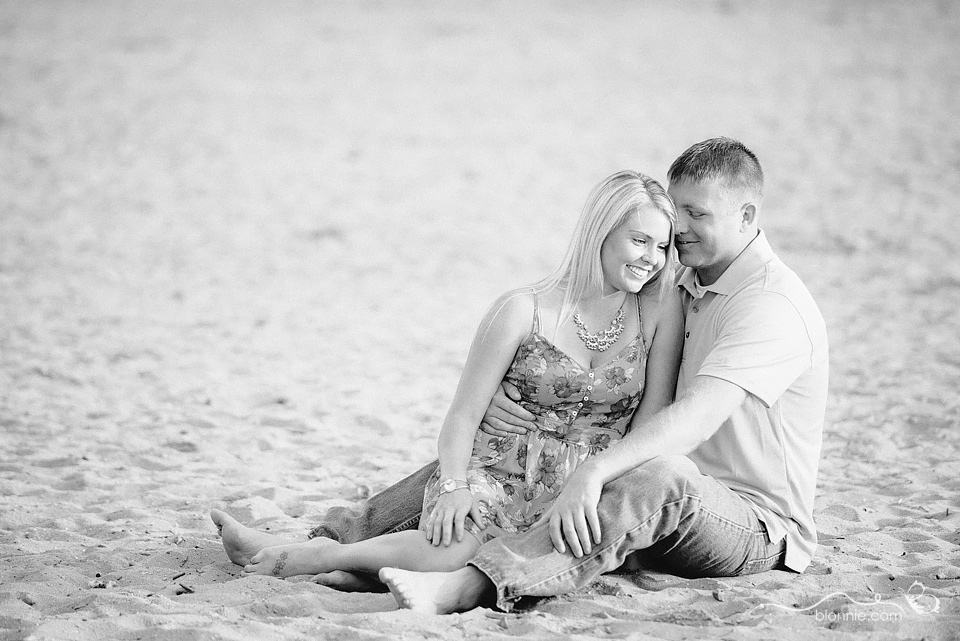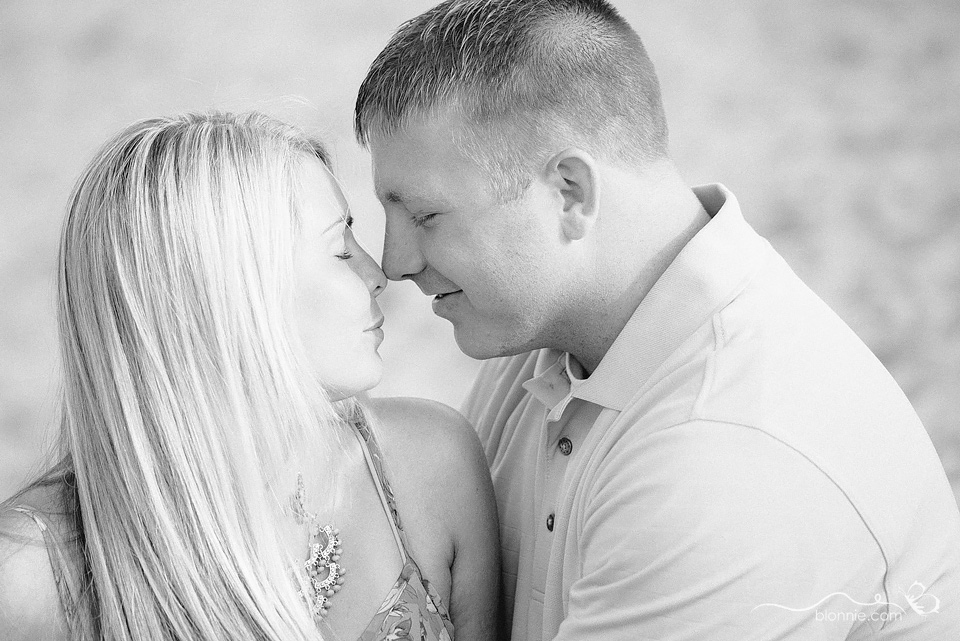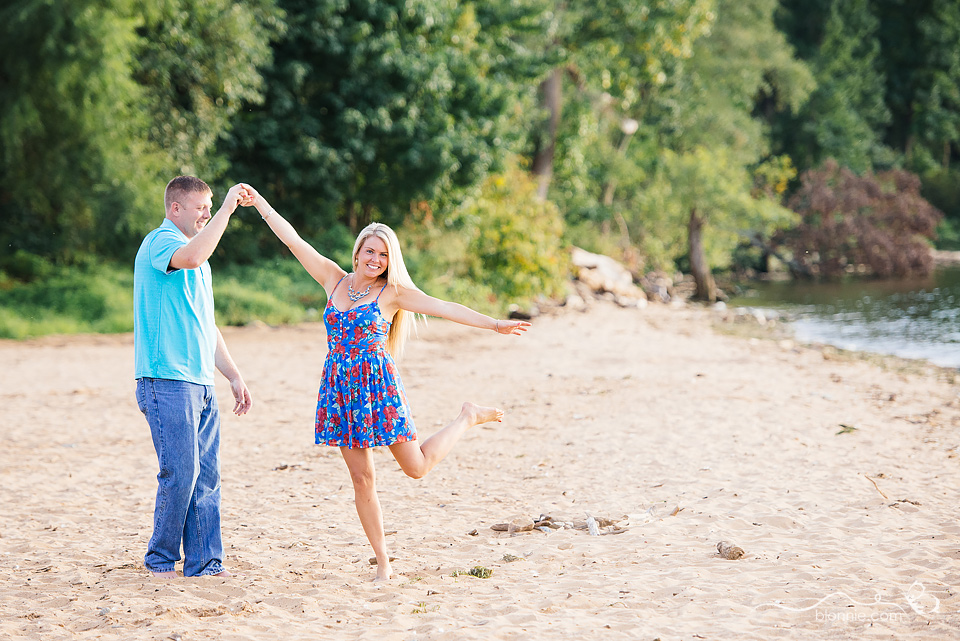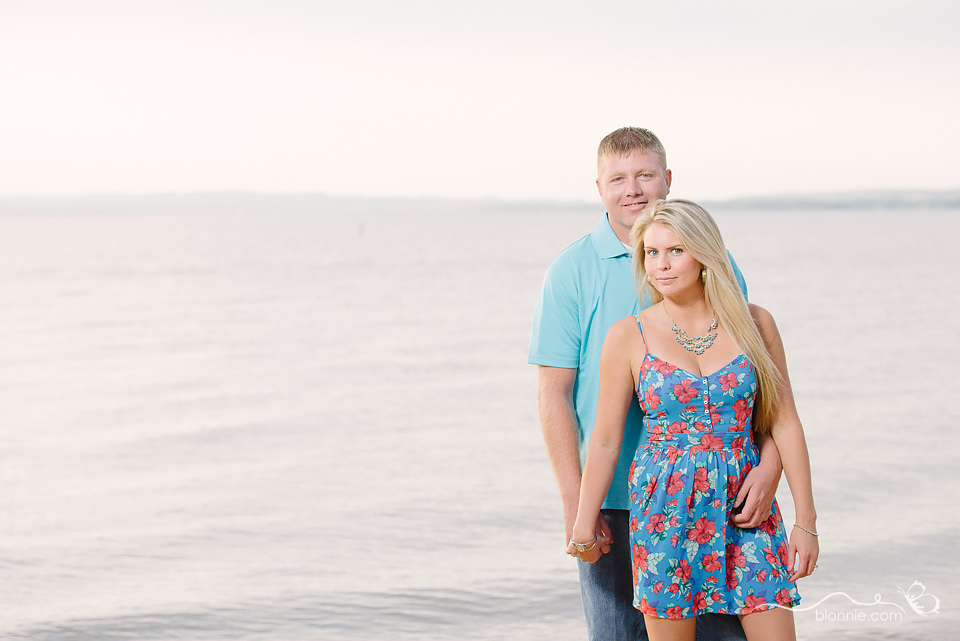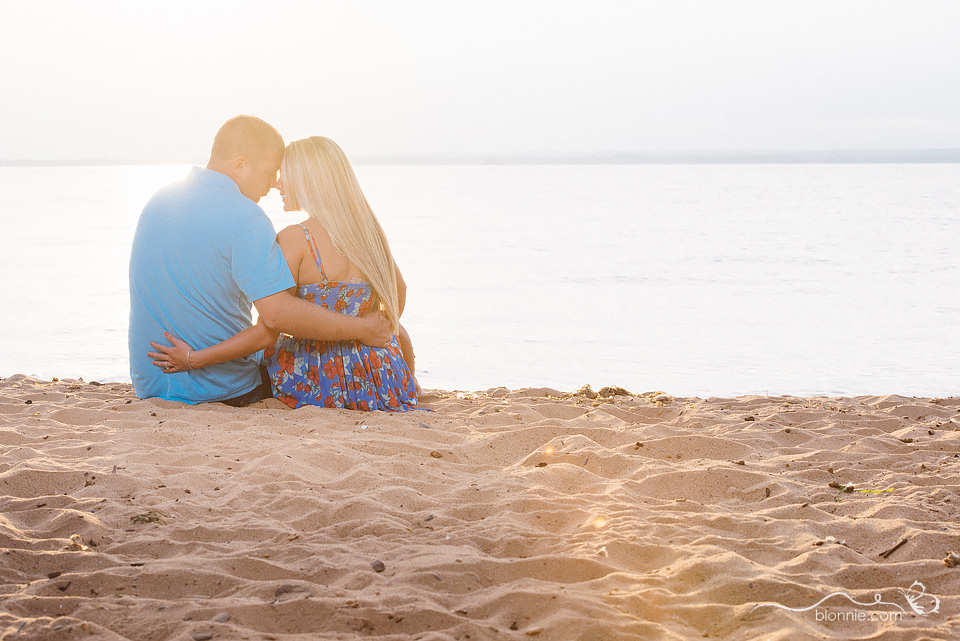 Elk Neck State Park Engagement Session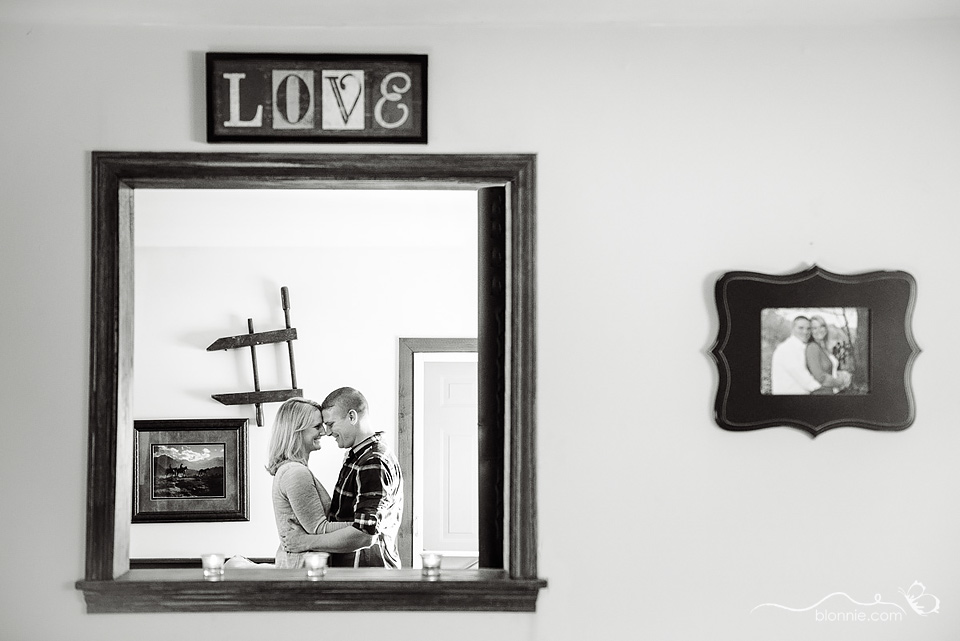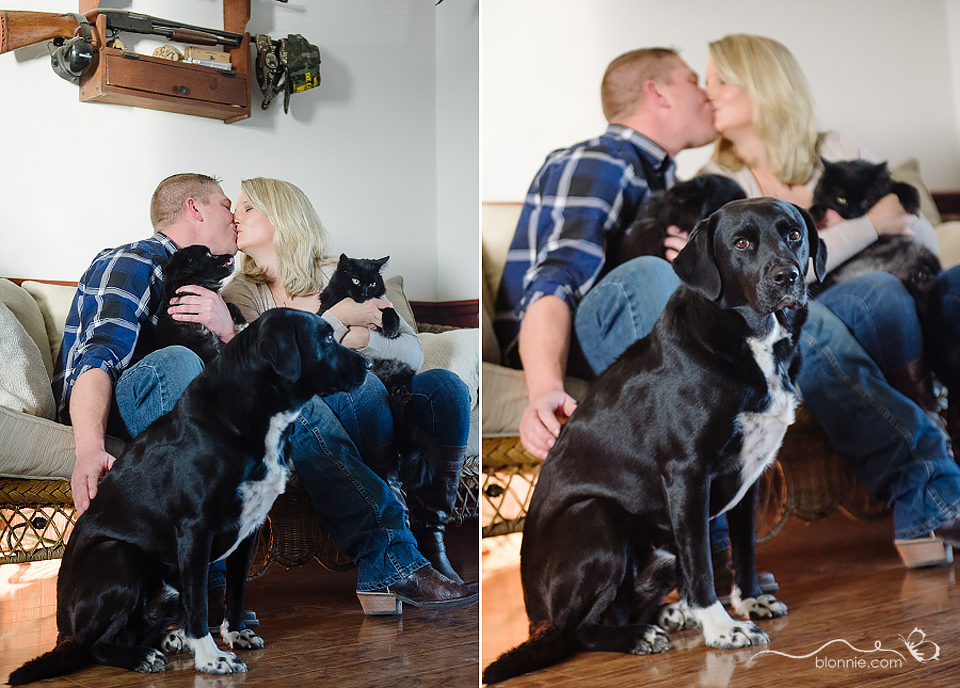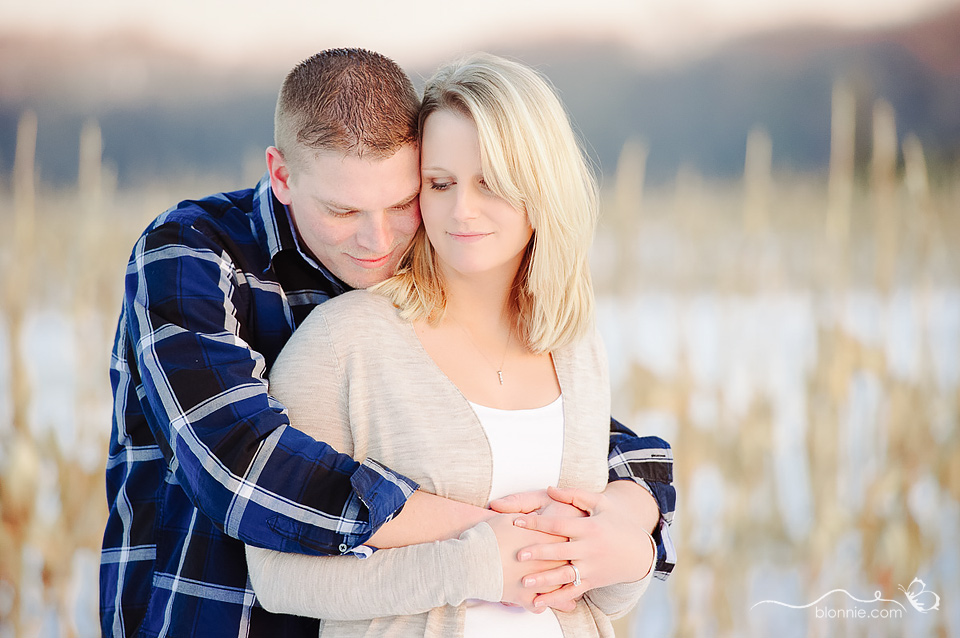 Sandy and Brandon wanted me to take their Delaware engagement photos around their home. I loved the idea of photographing an engagement session that was truly unique to them and not just some pretty location we chose as a backdrop. This place has true meaning to them. I photographed their engagement session around their house in Smyrna on their family's farmland surrounding their home. There have been some crazy days in the Northeast this winter, but we were fortunate to have scheduled this session for a beautiful (and warm-ish) winter day. Thankfully, the pretty white snow was still covering the ground. This is actually the first time I've ever done an engagement session in the snow! It did get a little chilly as the sun started to set, so we took the last few photos of the day with the sun falling below the horizon creating a breathtaking watercolor-like sky. Sandy and Brandon are very lucky to have their home surrounded with such a fantastic view of these kind of Delaware sunsets. :)
As you can tell, Sandy and Brandon are big time animal lovers – me too!!! (I think my dog, Violet, charmed Sandy when we first met and I credit her for at least part of the final decision of them deciding to hire me! ;)) We made sure to include Sandy and Brandon's dog and cats in some of the photos, but I have to admit…. there was also a lot of curious animal photo-bombing going on that none of us had any control over (I kinda loved it.) :p
I'm looking forward their summer wedding which will be held at the Winery at Elk Manor in North East, Maryland.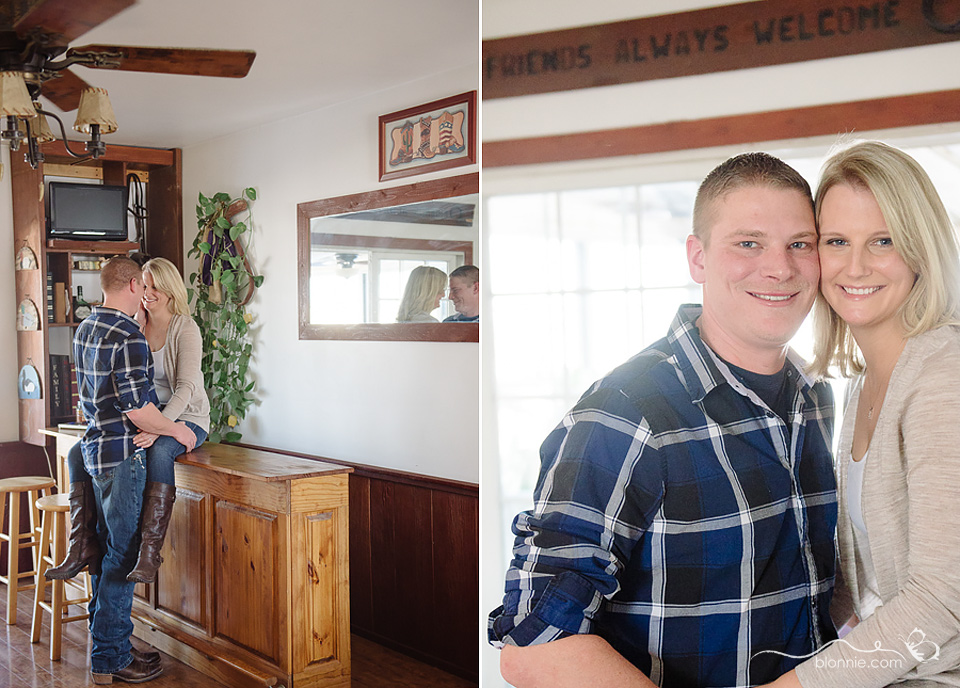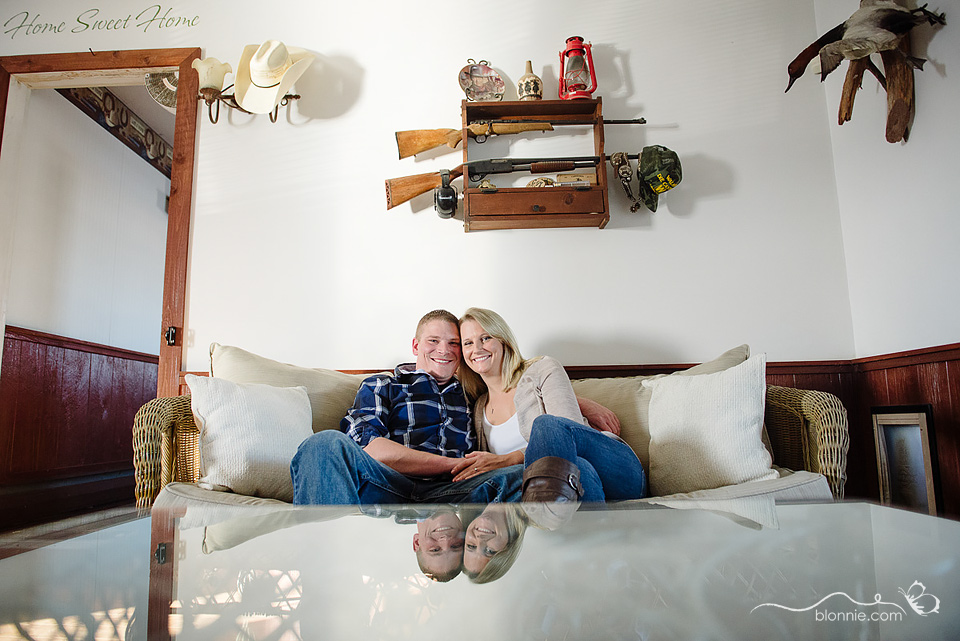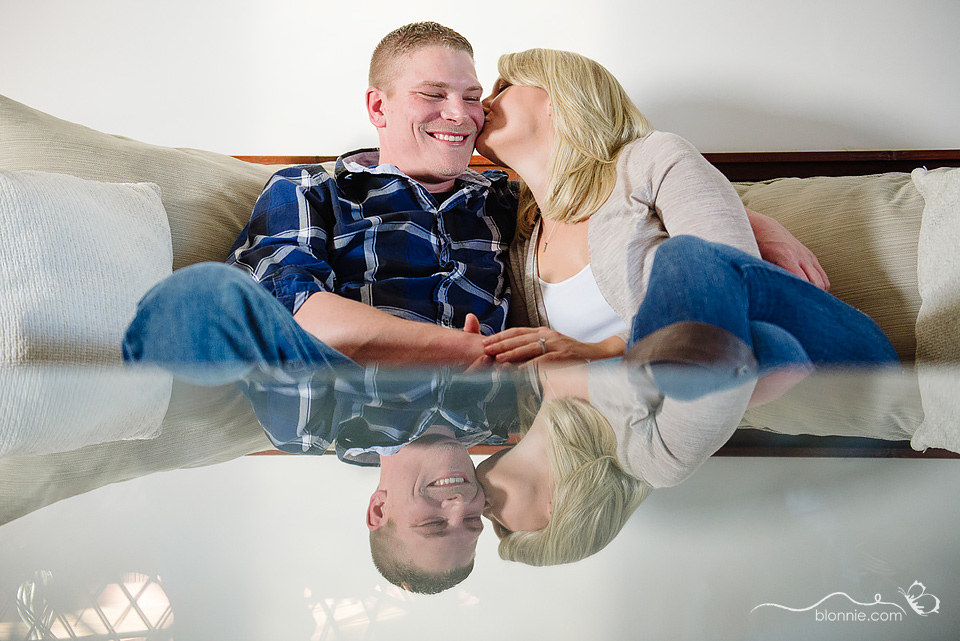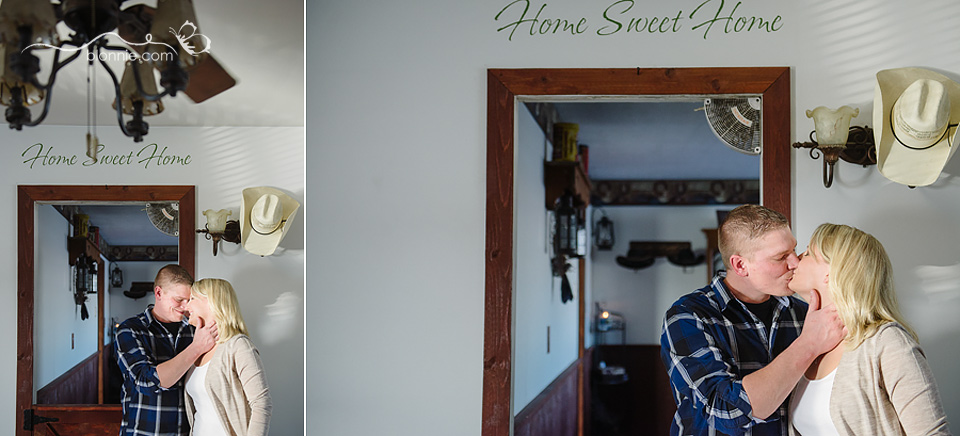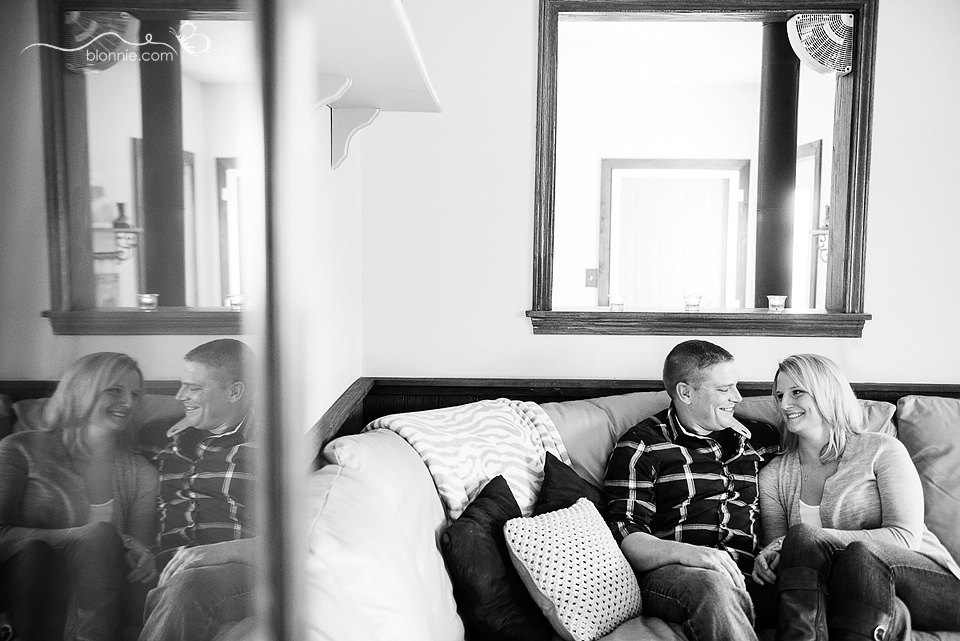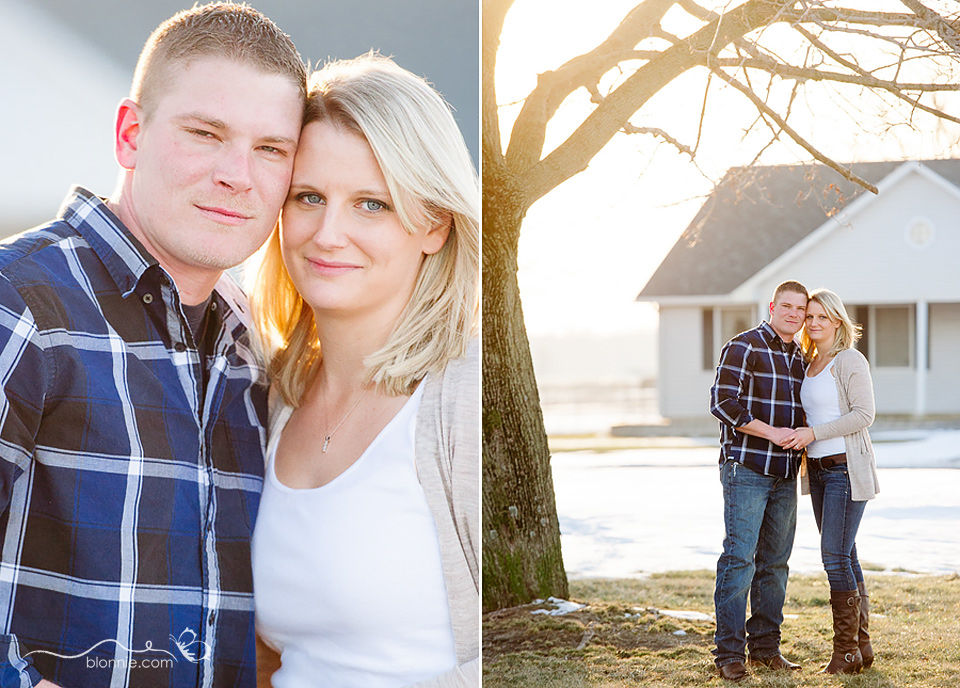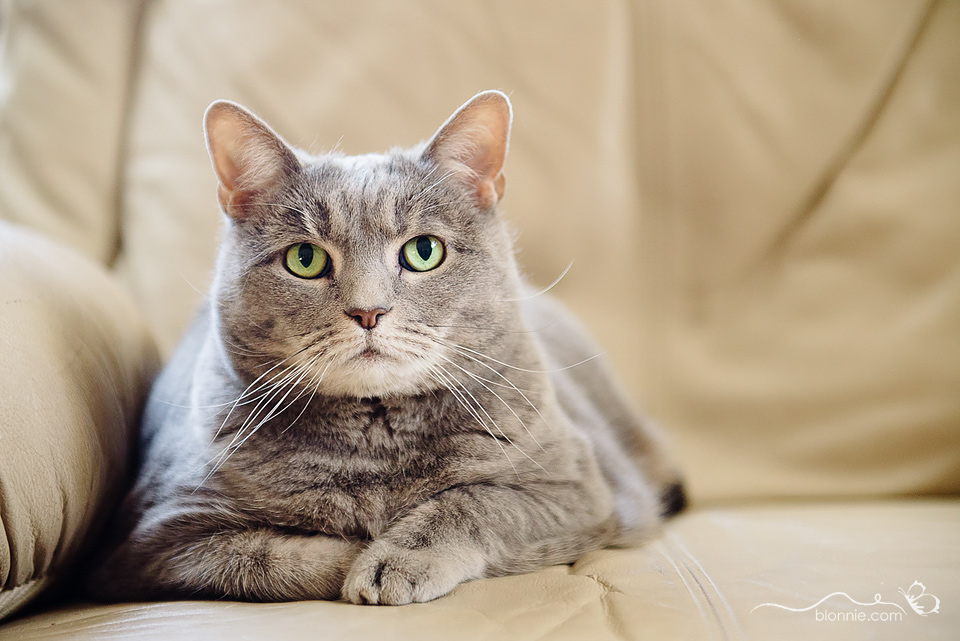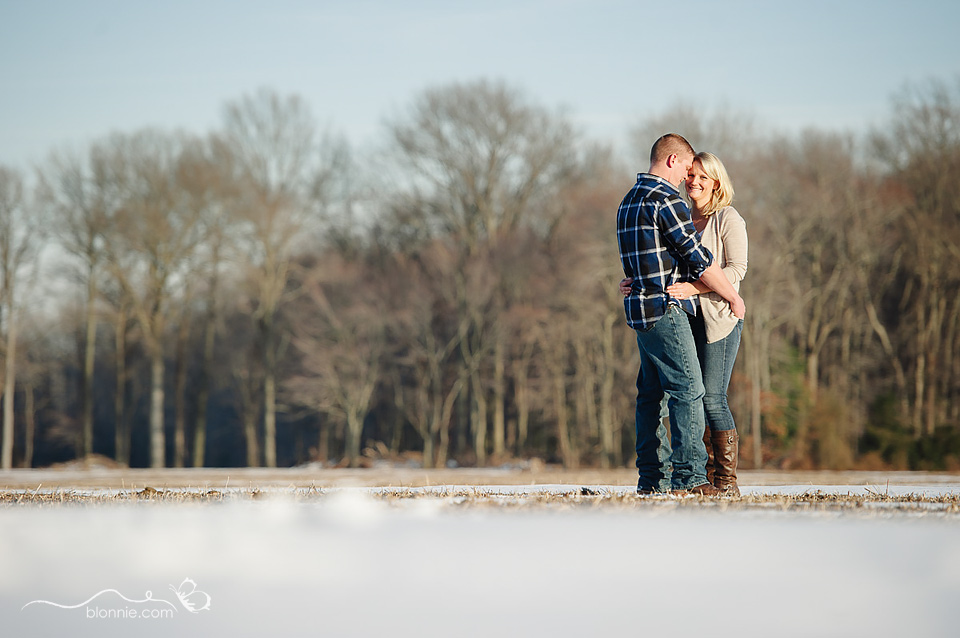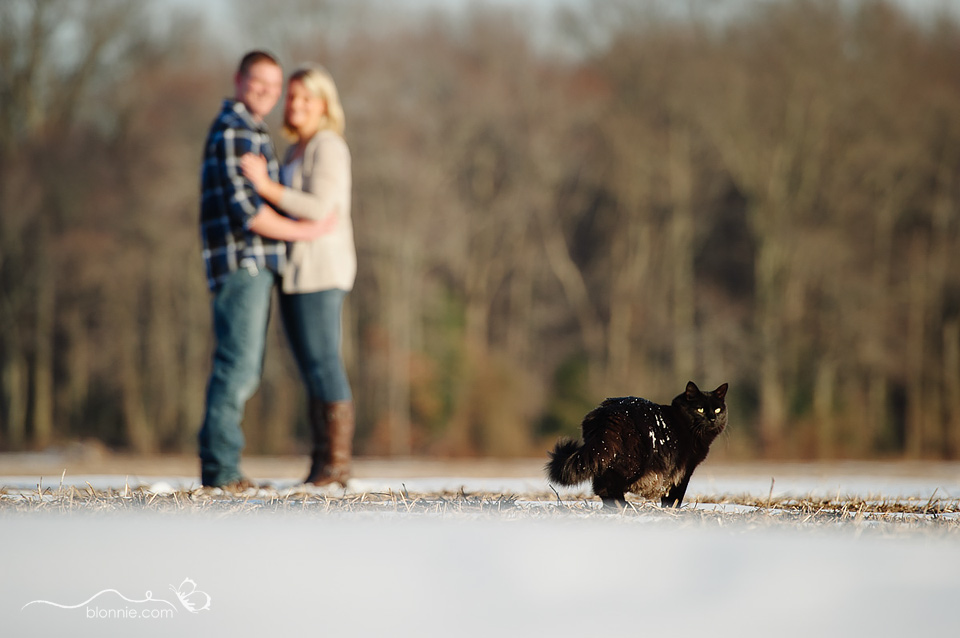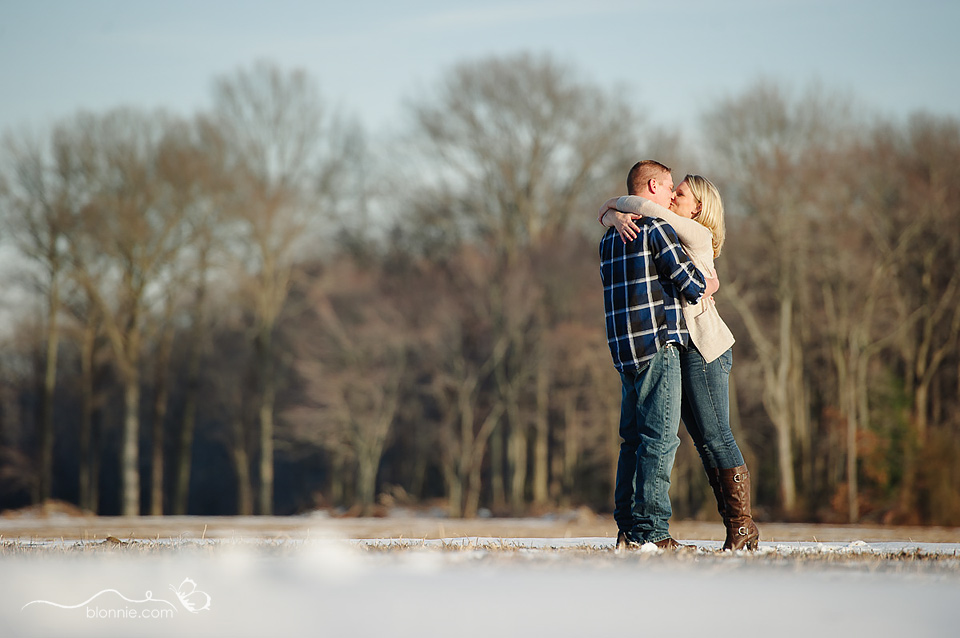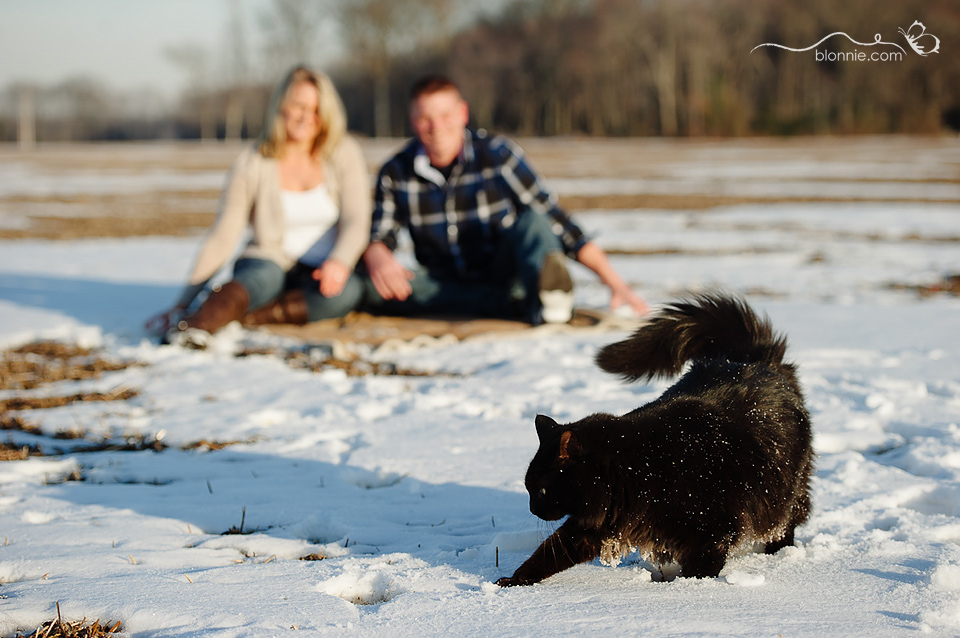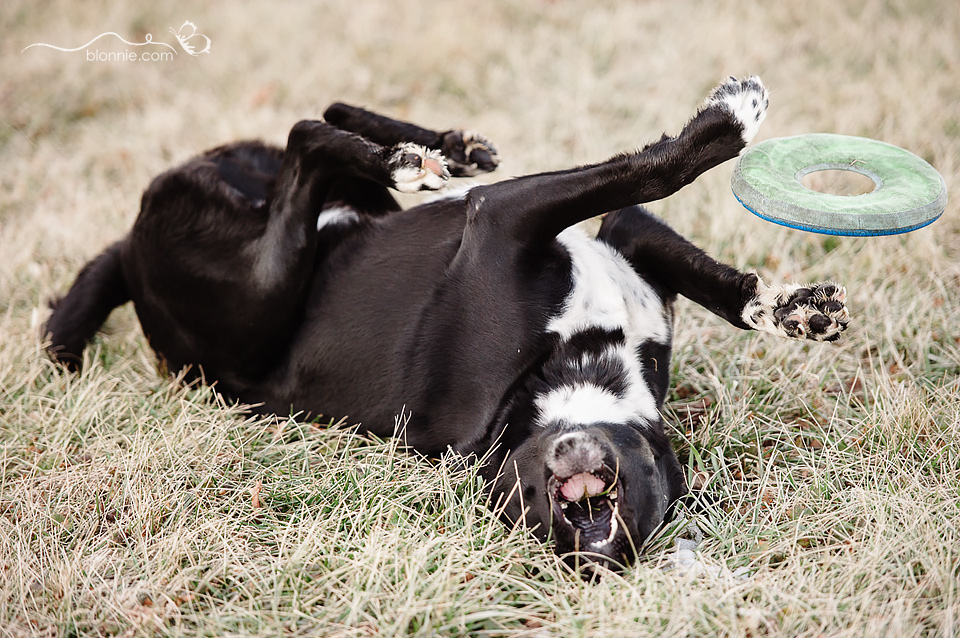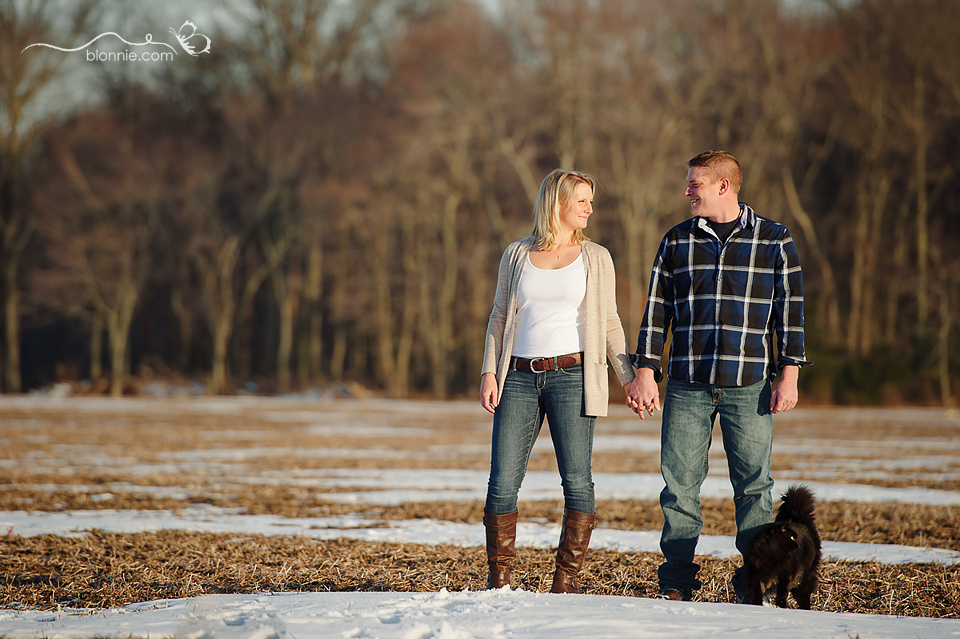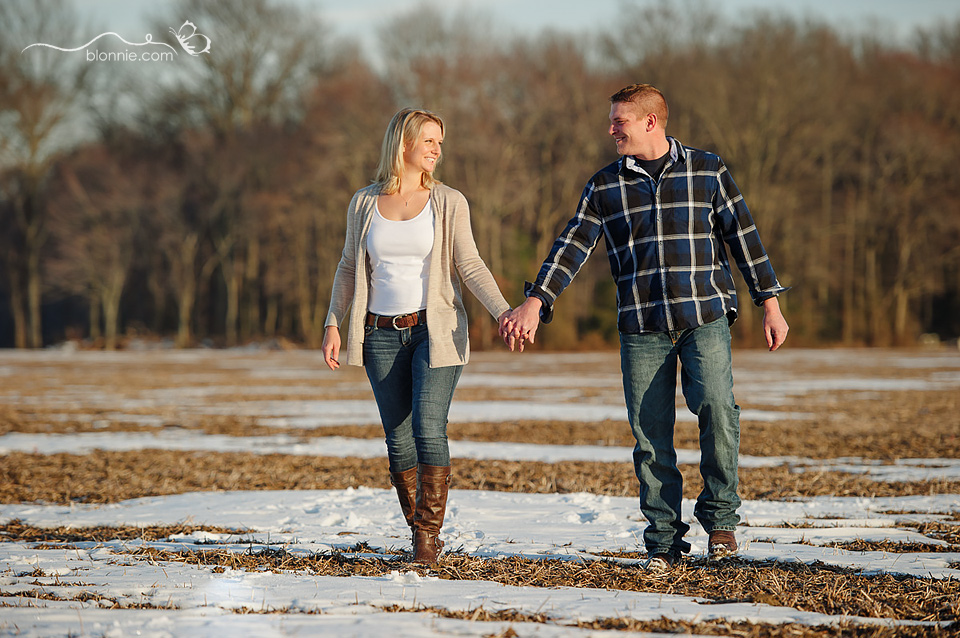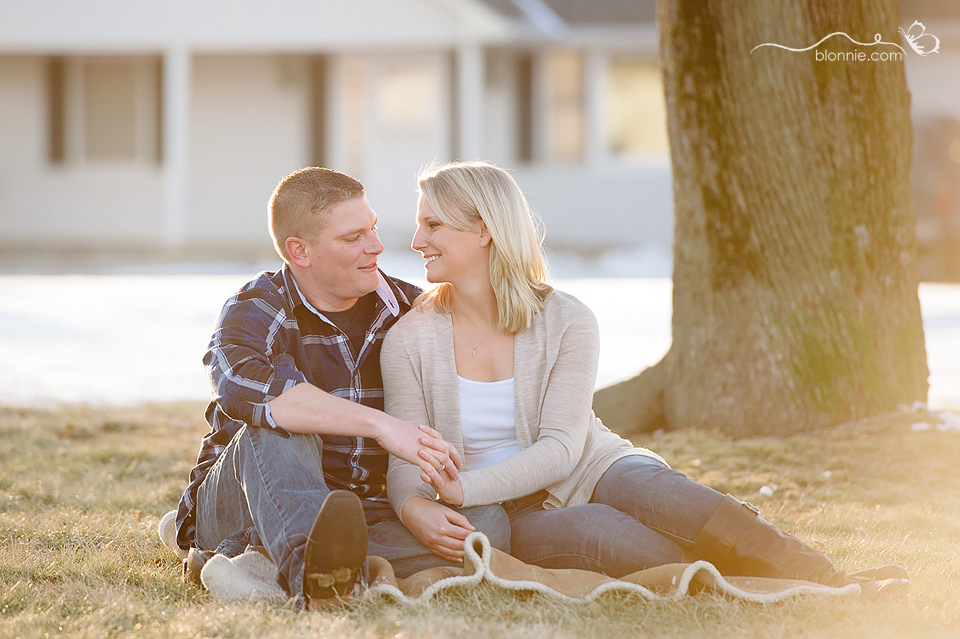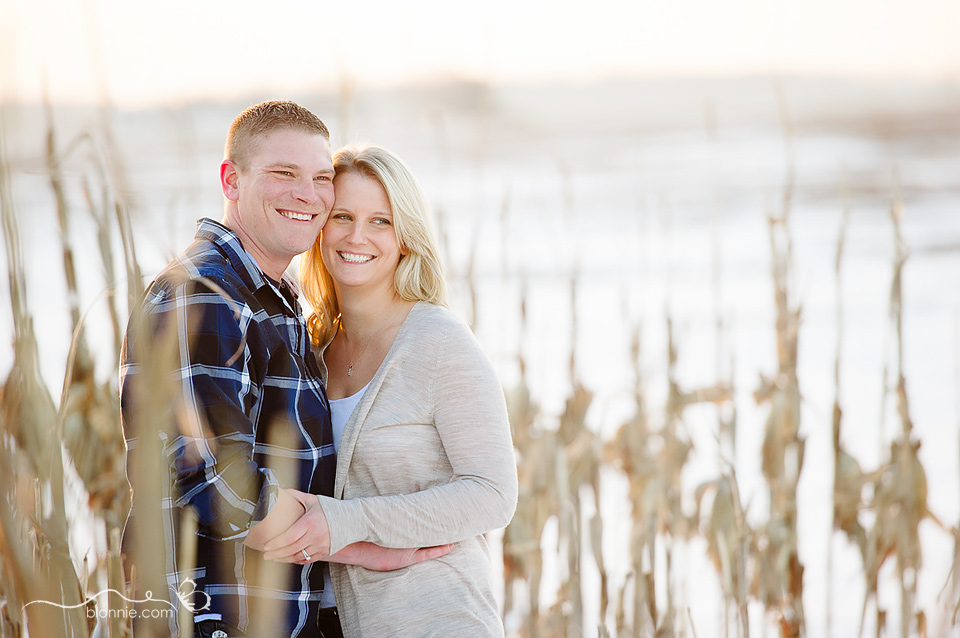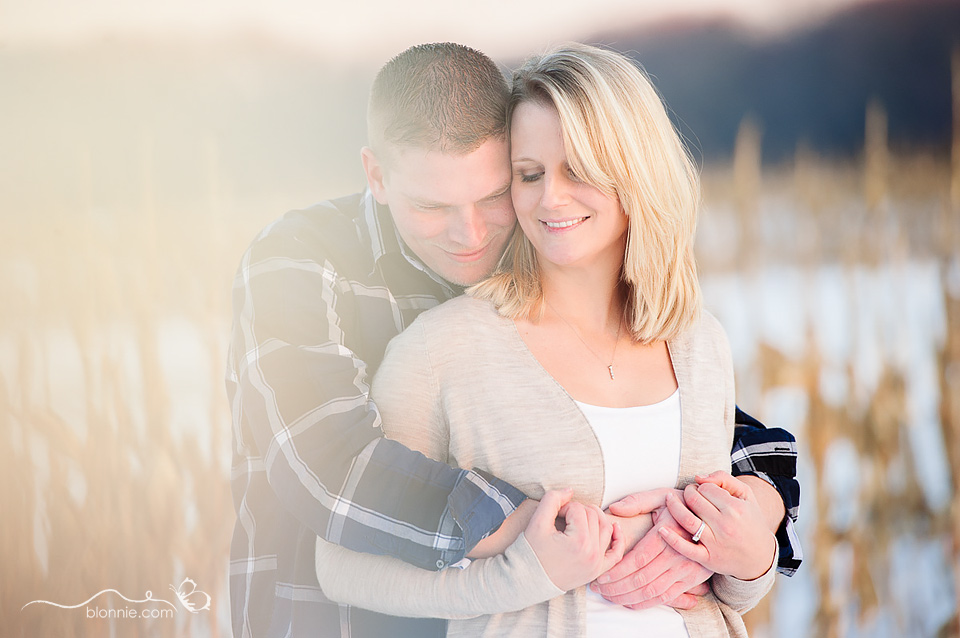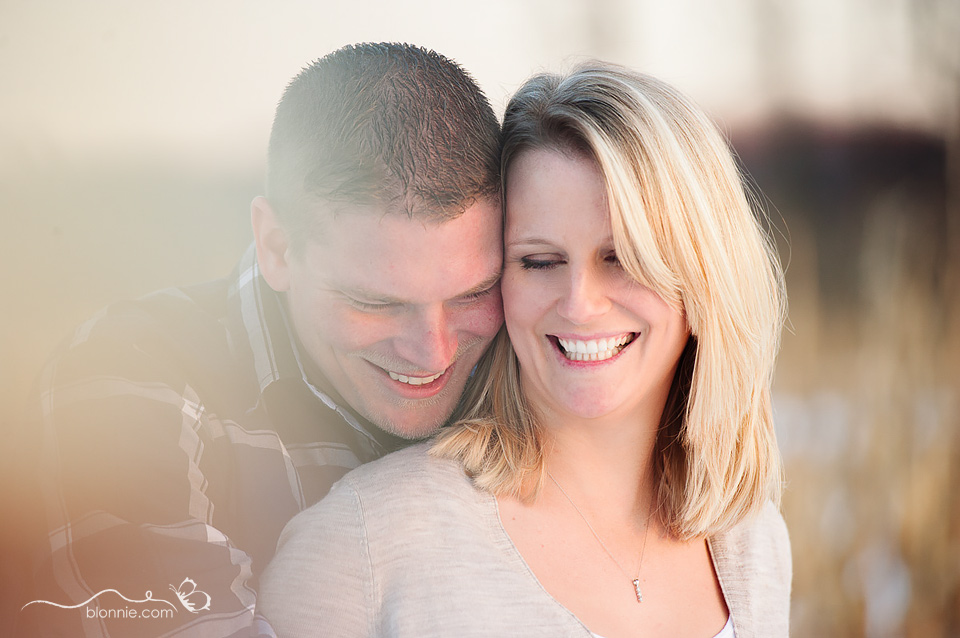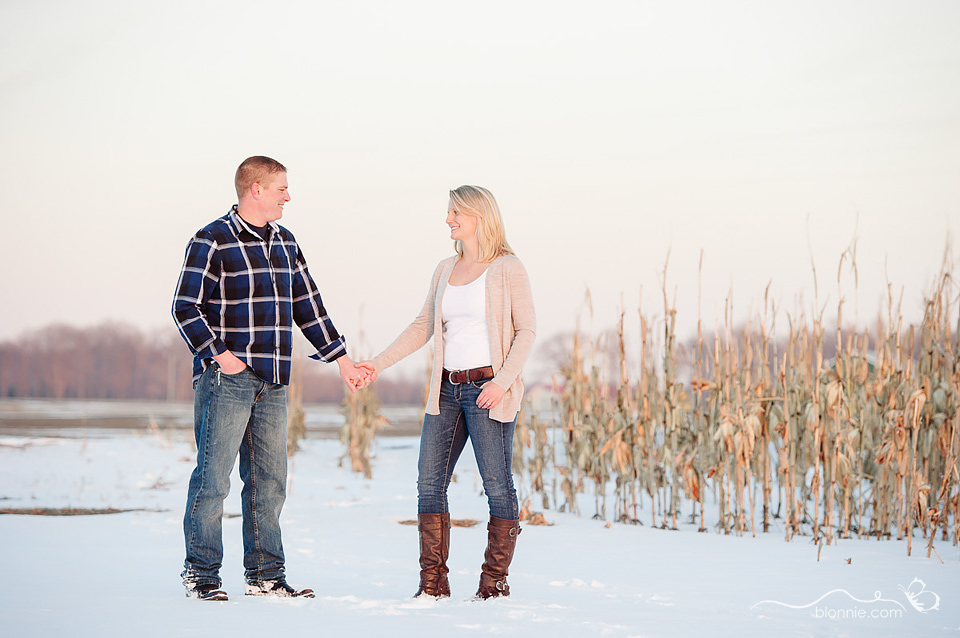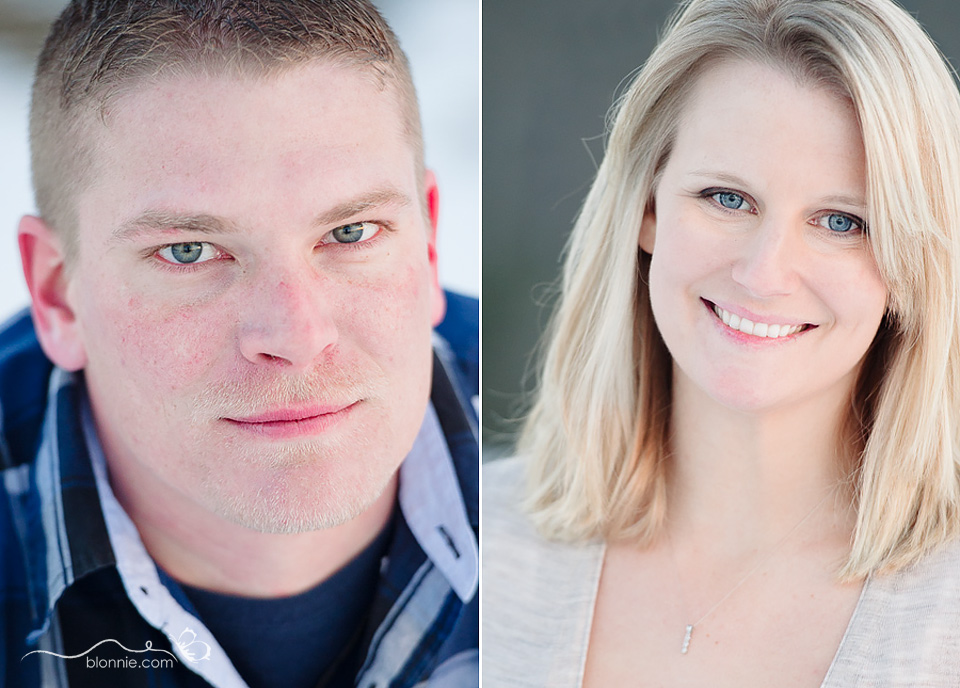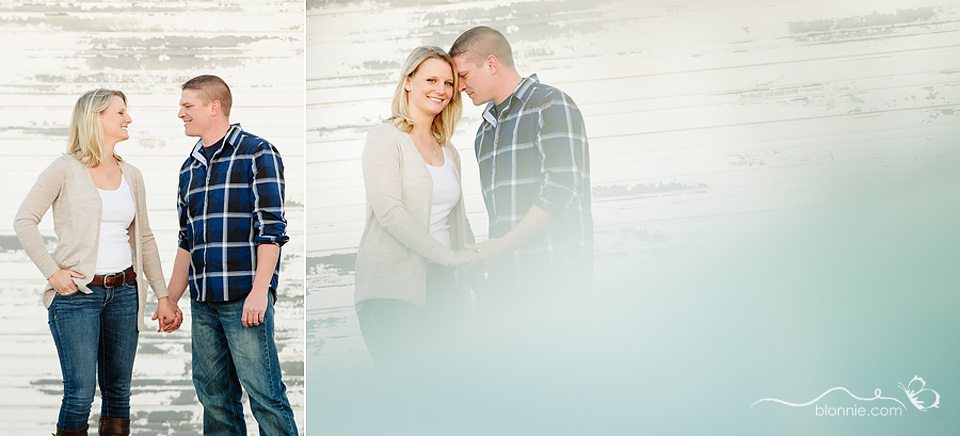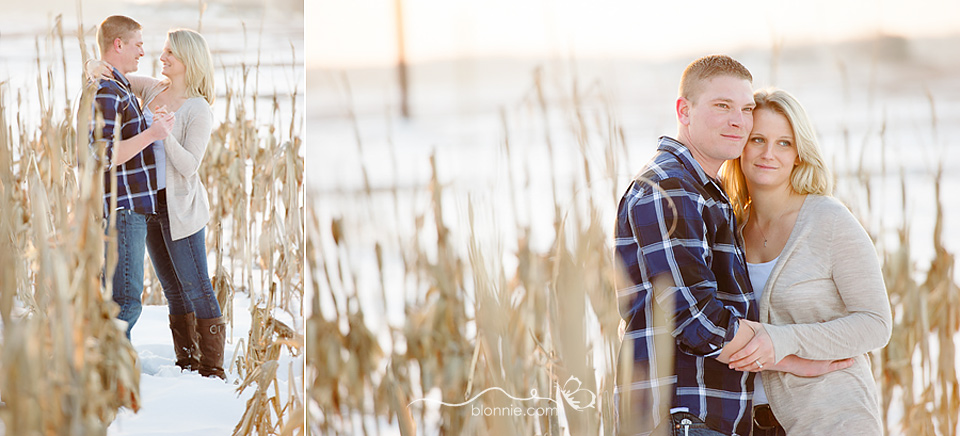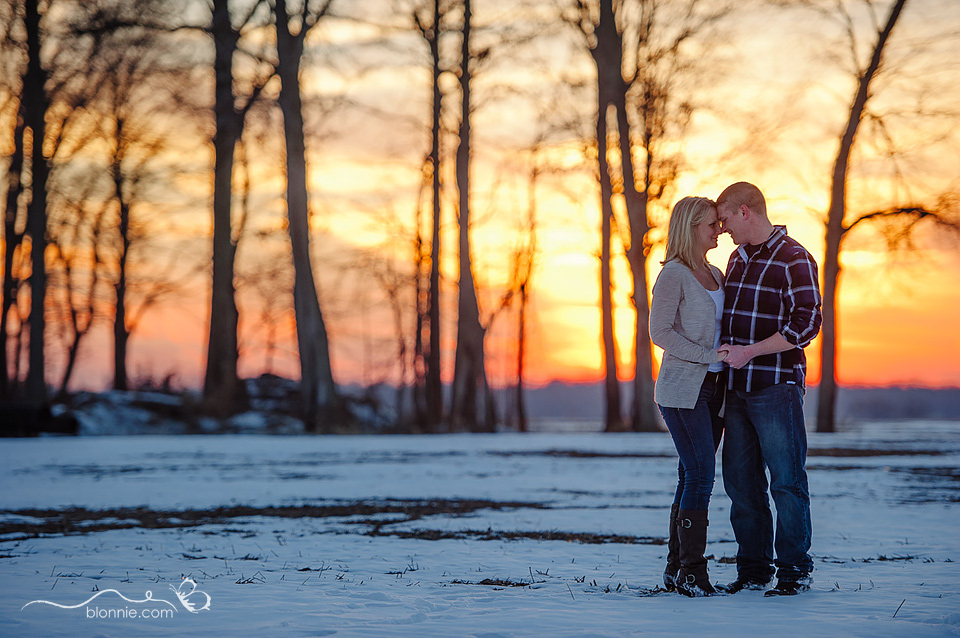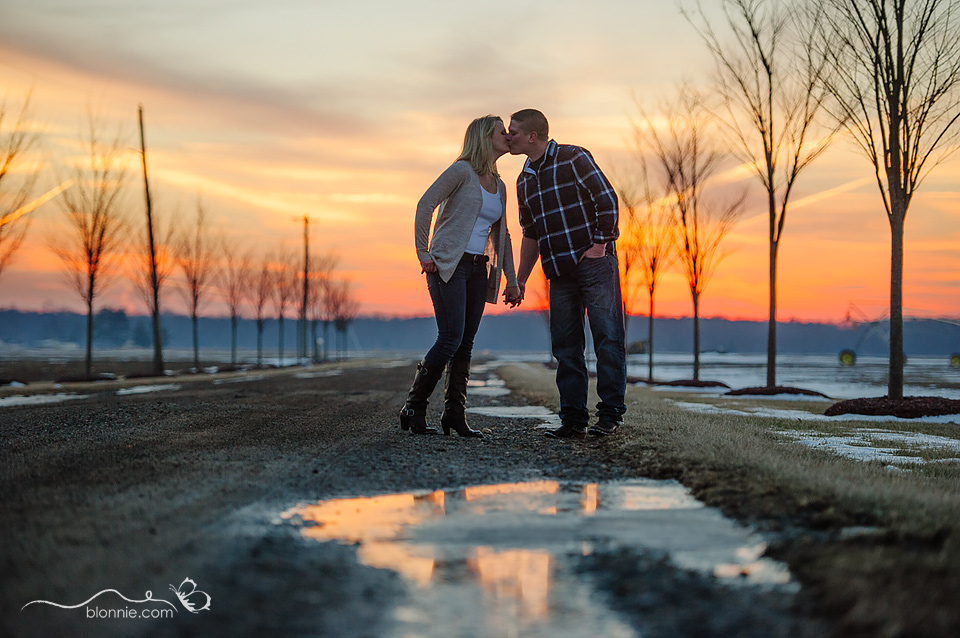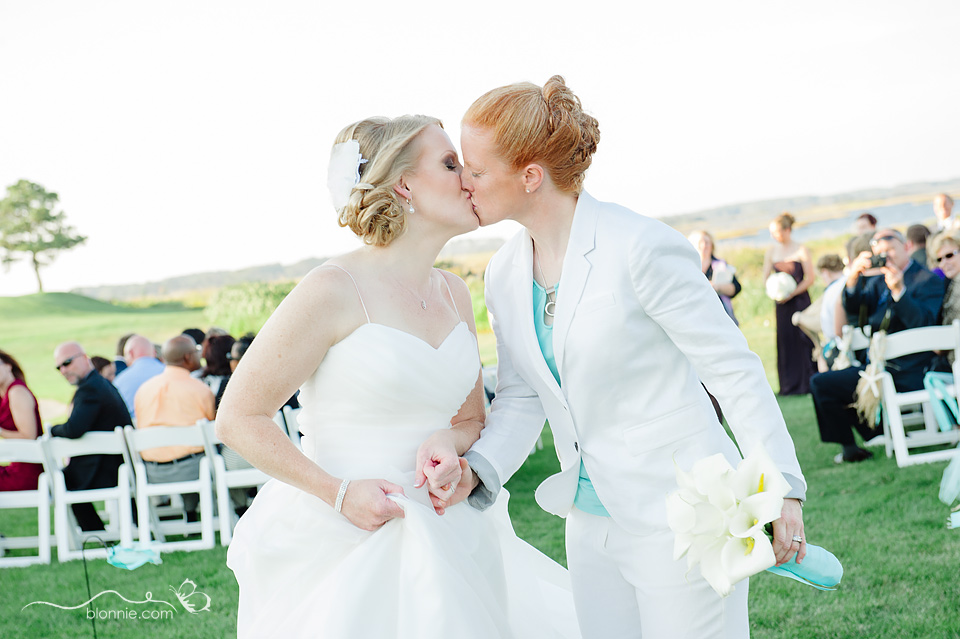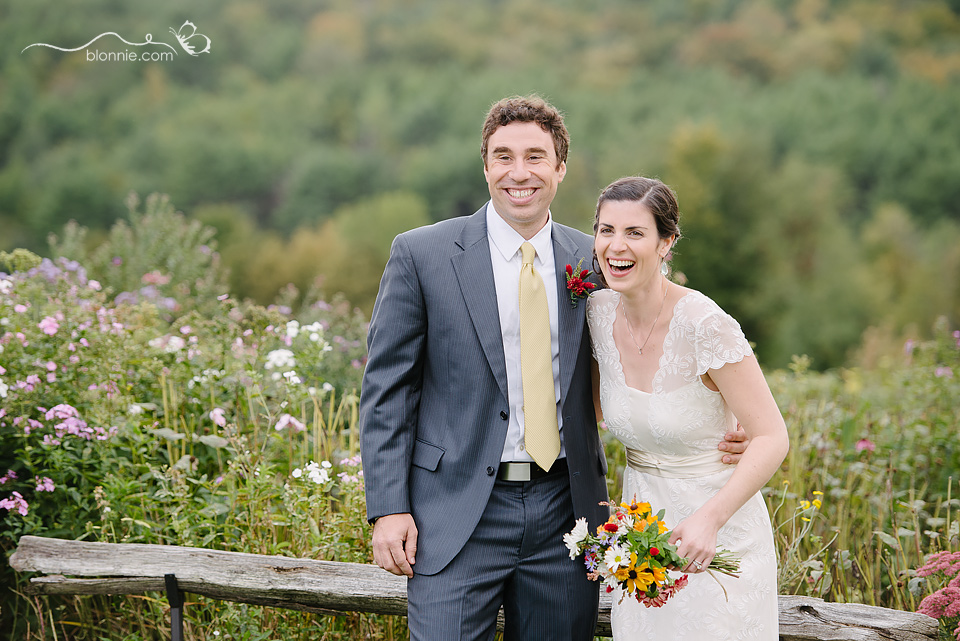 2013 was one of the most exciting years for me as a wedding photographer here in Delaware. Opening my
Delaware photography studio
was definitely a highlight, but I also got to meet some wonderful people, work at some fantastic wedding venues, and take some of my favorite wedding photos ever. I photographed over 40 weddings in 6 states! Delaware, Maryland, New Jersey, Pennsylvania, New York and Virginia. I am hoping to add a few more locations to my roster for 2014. :)
My favorite wedding photos are not simply about pretty pictures…. they are about capturing the emotions and connection between my clients and their friends and family. The most memorable photos to me are the ones that show more than just beautiful people. They also show the closeness that comes along with lifelong friendships, the elated look on a groom's face when he sees his bride for the first time, the family members all ecstatic to see grandmother join the party, a proud father looking on at his handsome son, the aunt beaming with joy as she watches her niece's wedding day slideshow… from toddler to beautiful bride. I hope when you look through these wedding photos you see not only a nice photograph, but also a little glimpse into what makes the people in front of my lens so wonderful.
By the way, when you're done looking at these, check out some of
my favorite wedding photos from 2012
as well!
Included below are wedding photos from my own clients as well as from weddings I photographed alongside some of my favorite fellow photographers. I especially want to thank
Rob Korb
, a Delaware and Maryland wedding photographer who I love working with! Some of the photos are also from times I worked with: Eve Prime of Poppy Studio, a
Westchester wedding photographer
, Karen Jacot, a
Houston Lifestyle Photographer
and Erik Matey, a
Philadelphia wedding photographer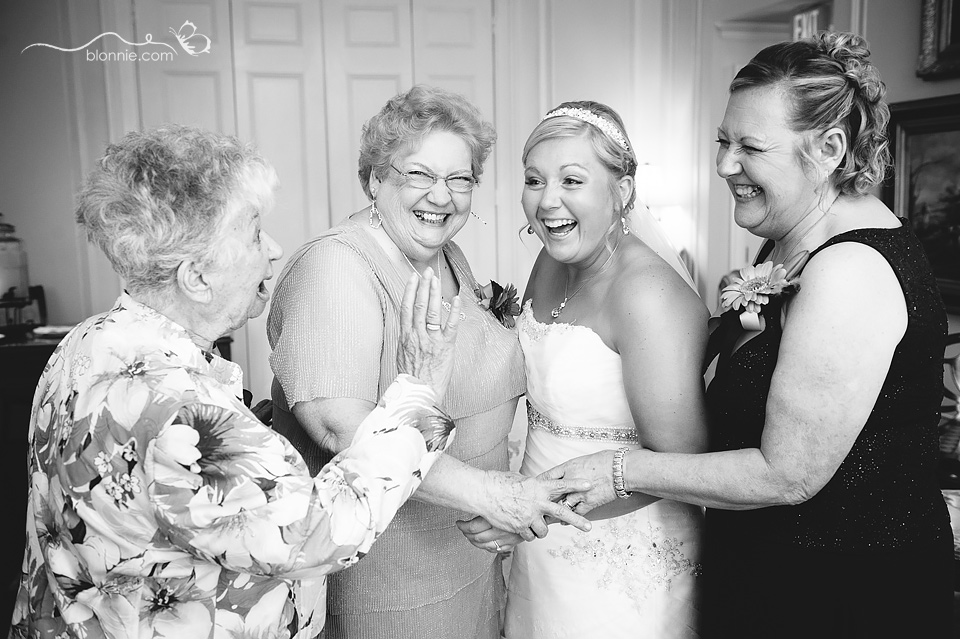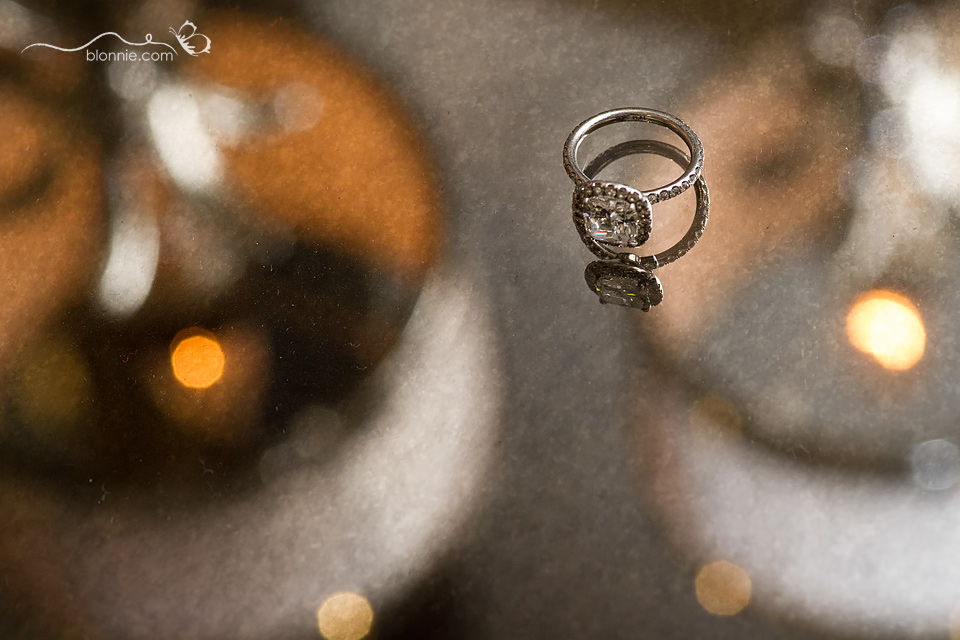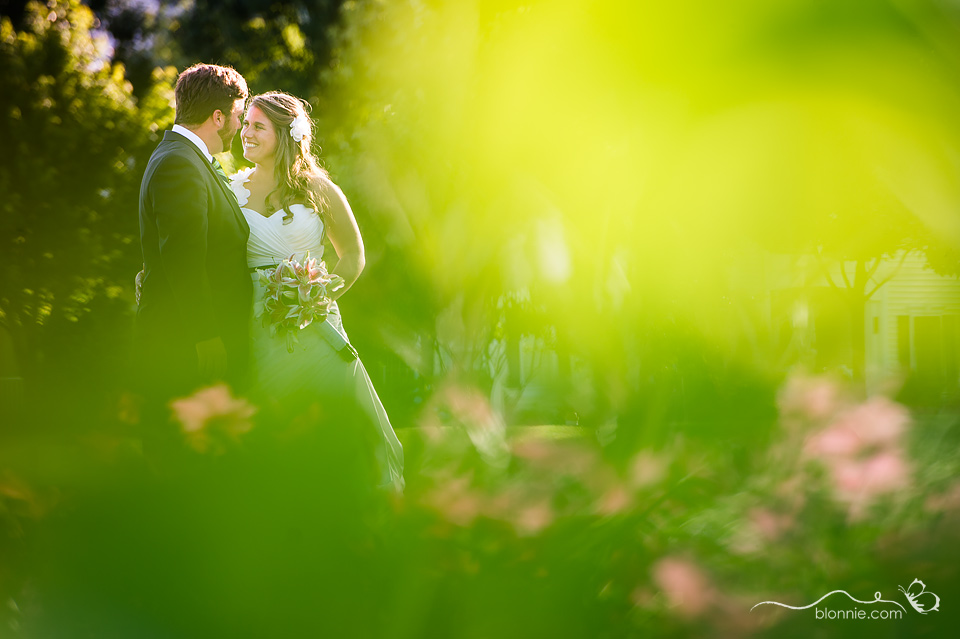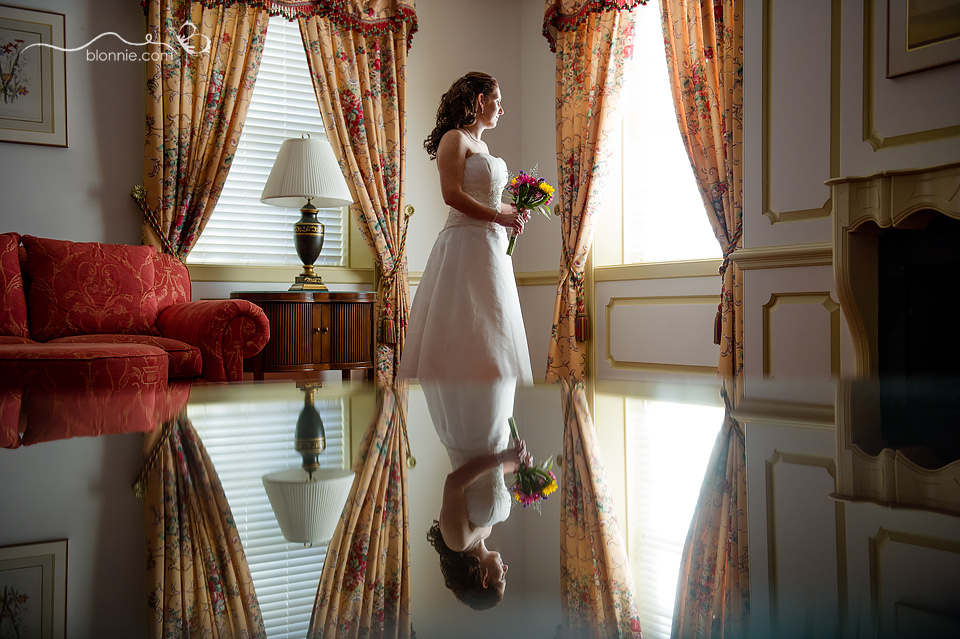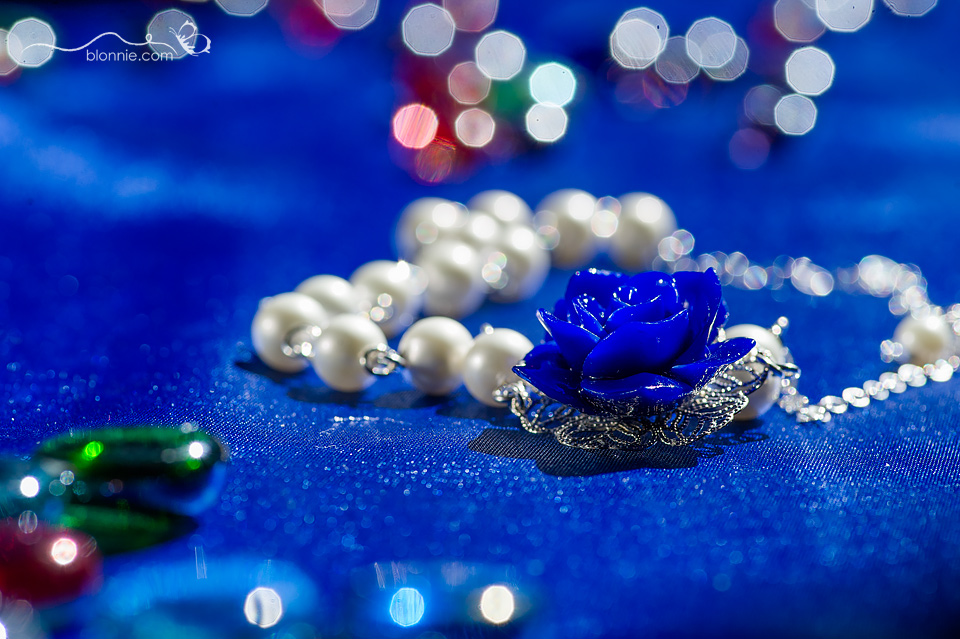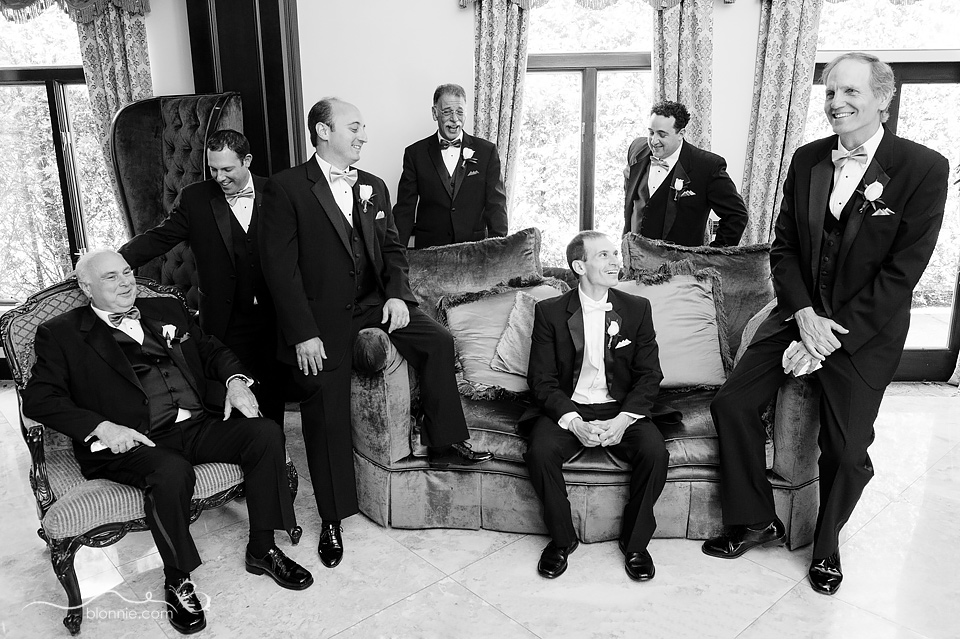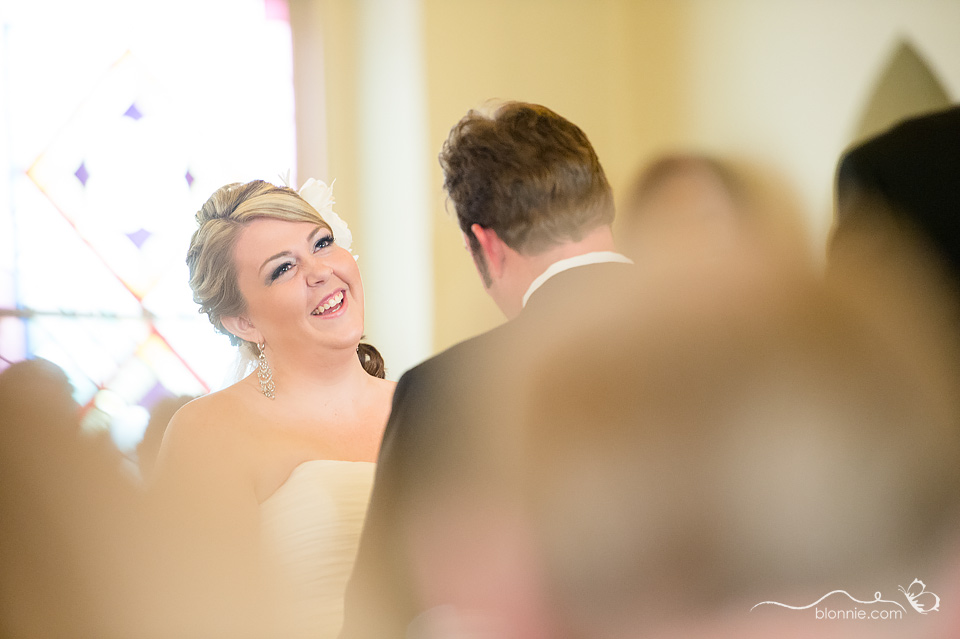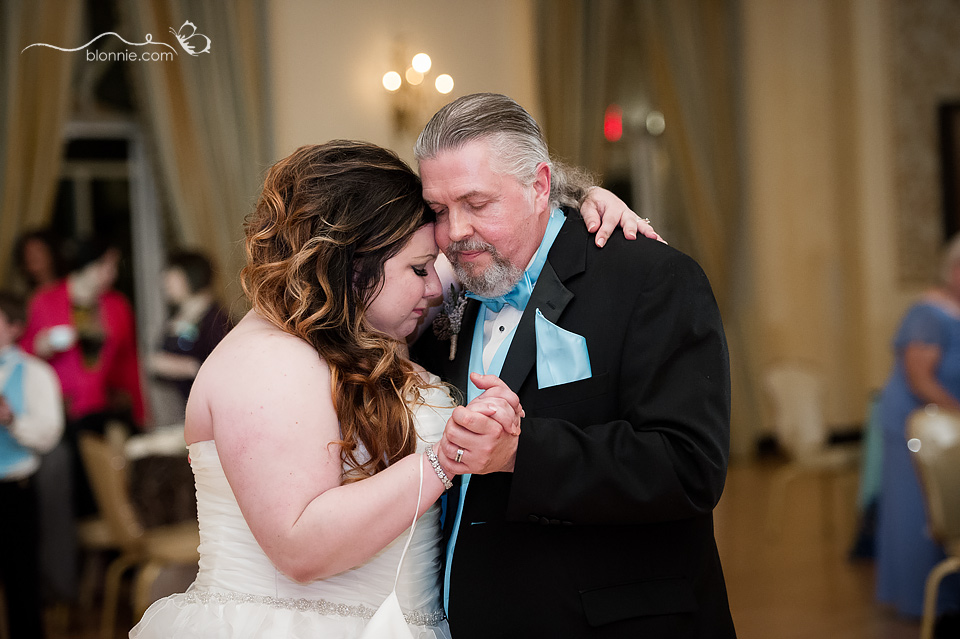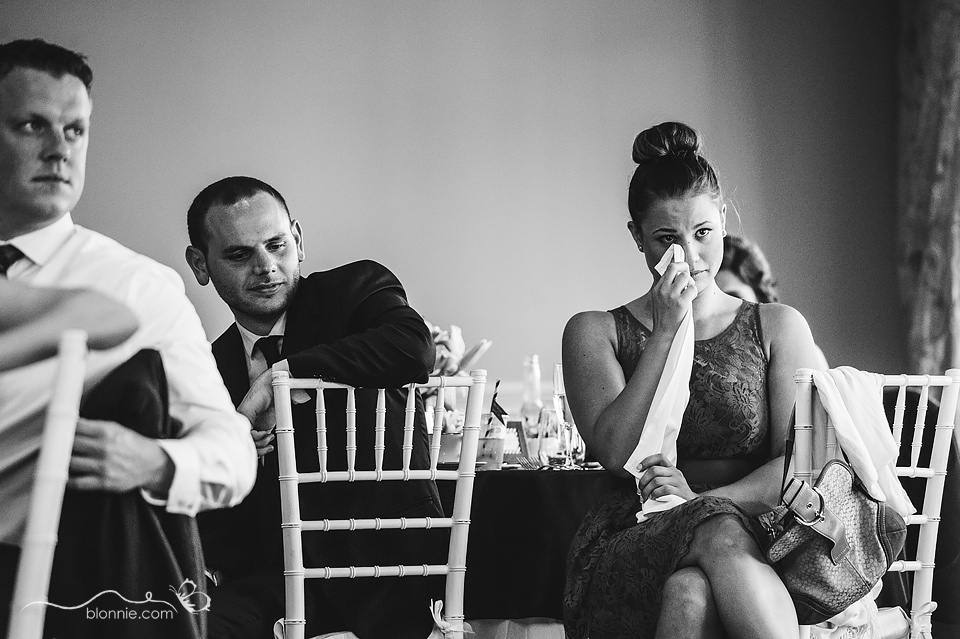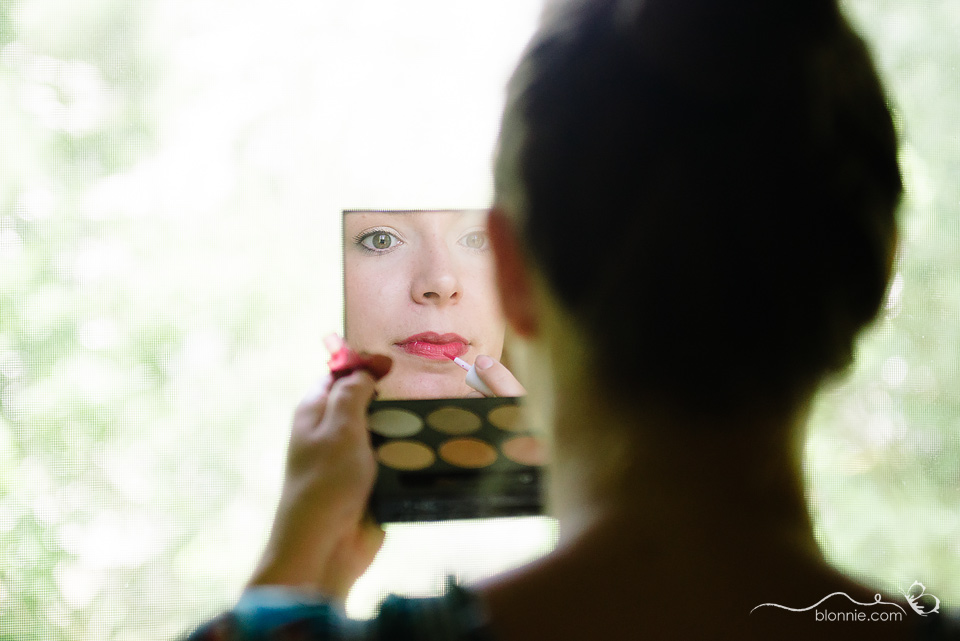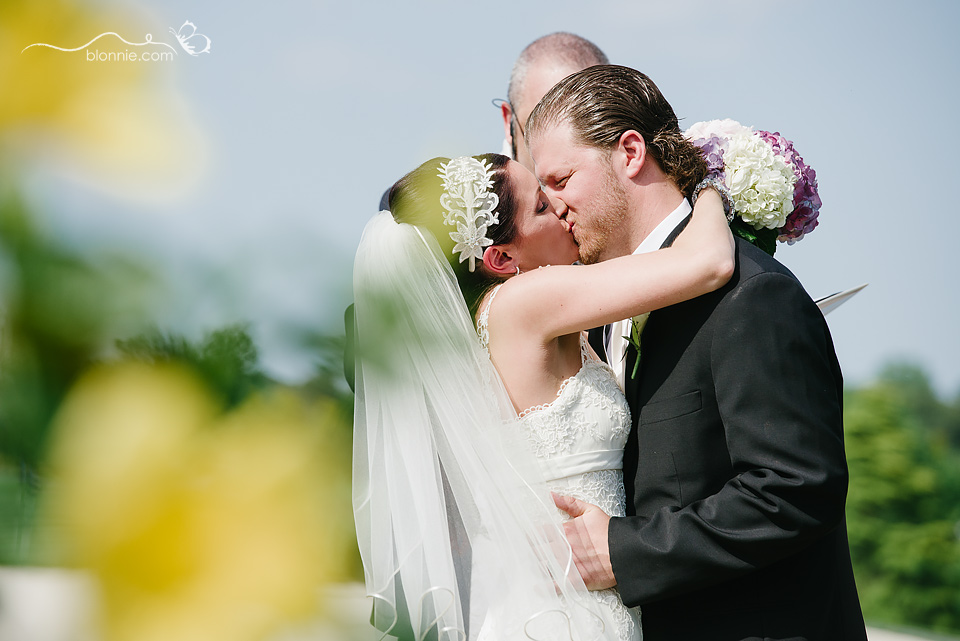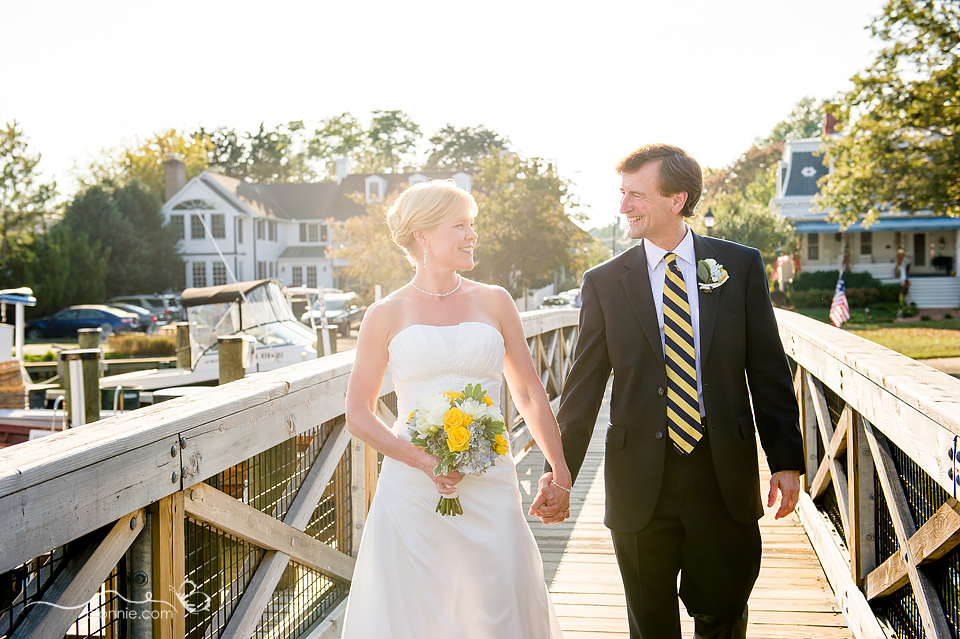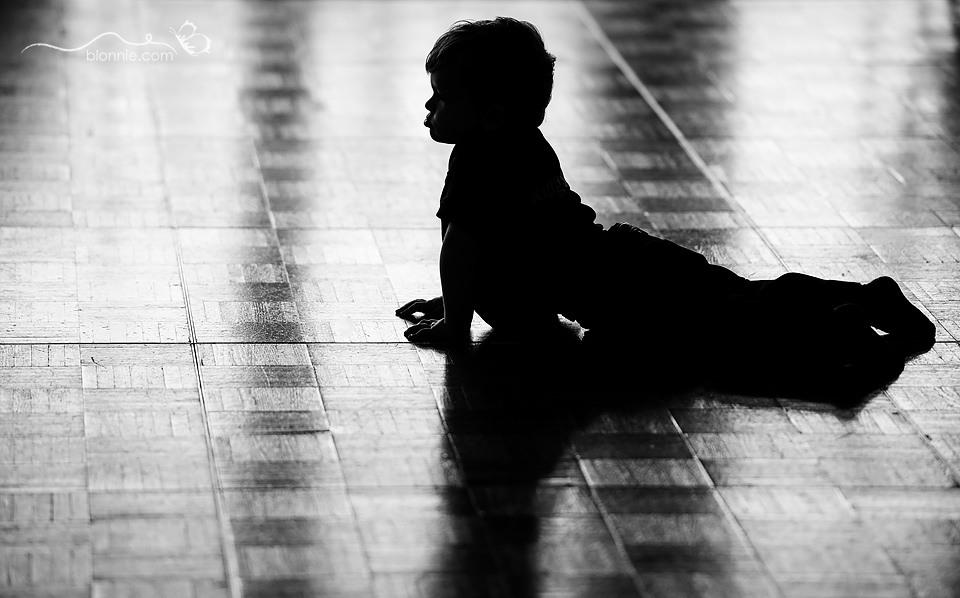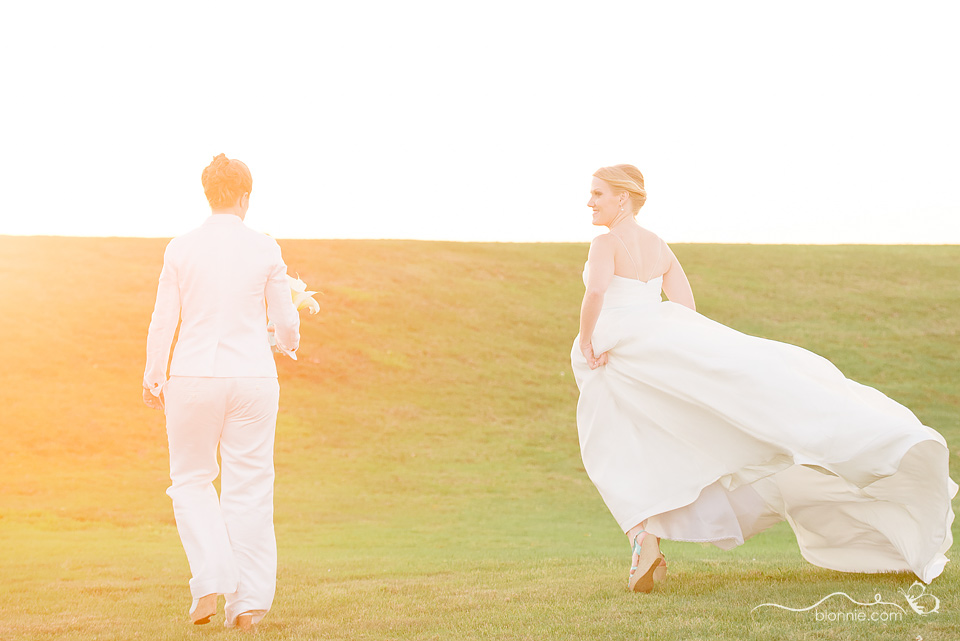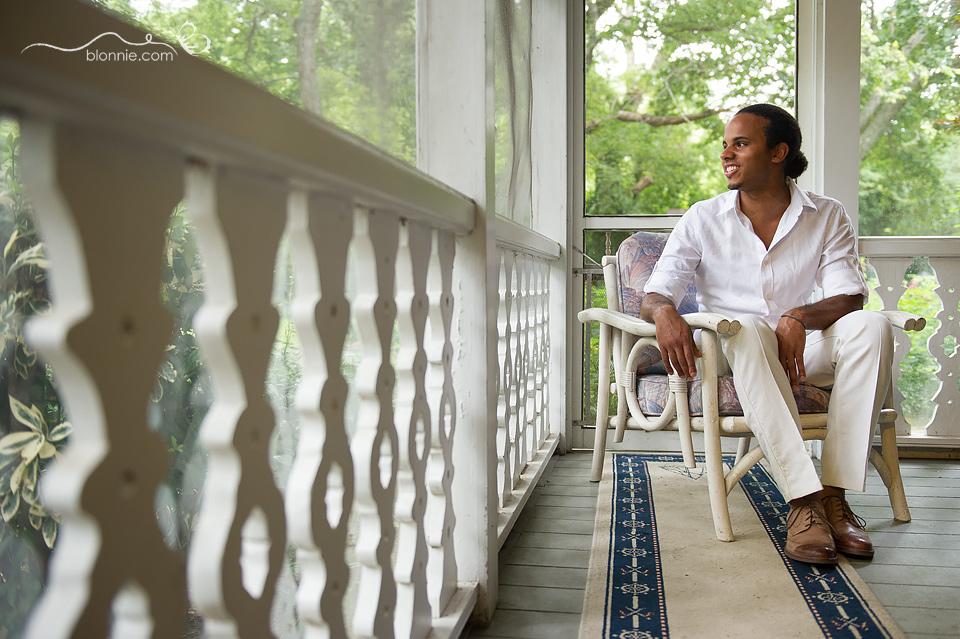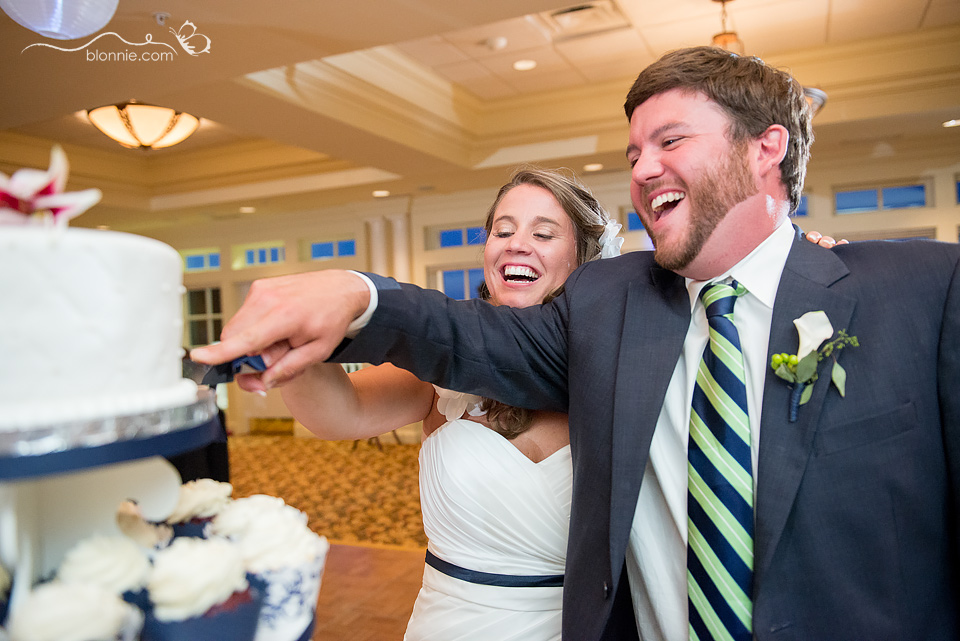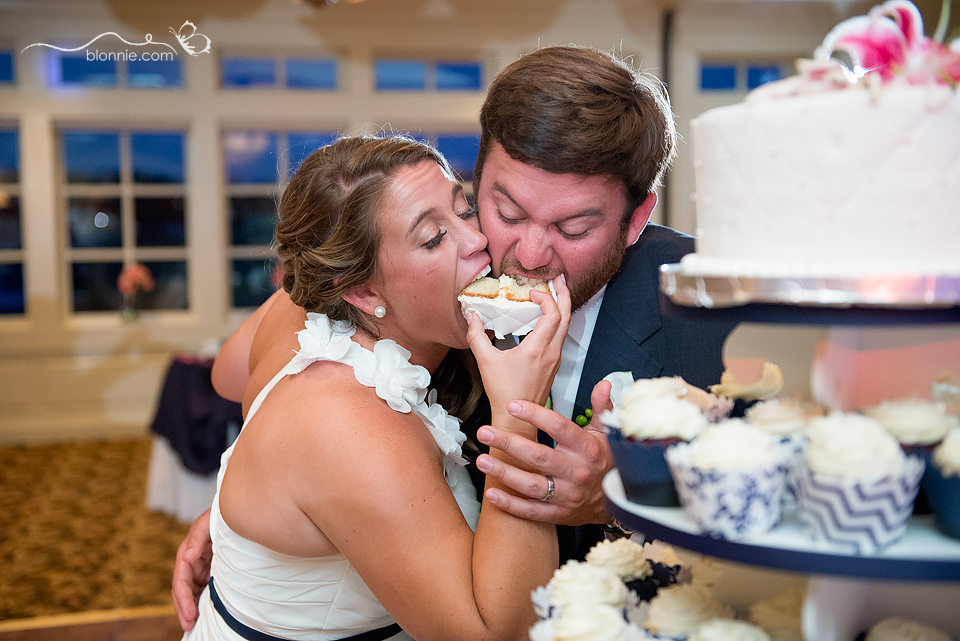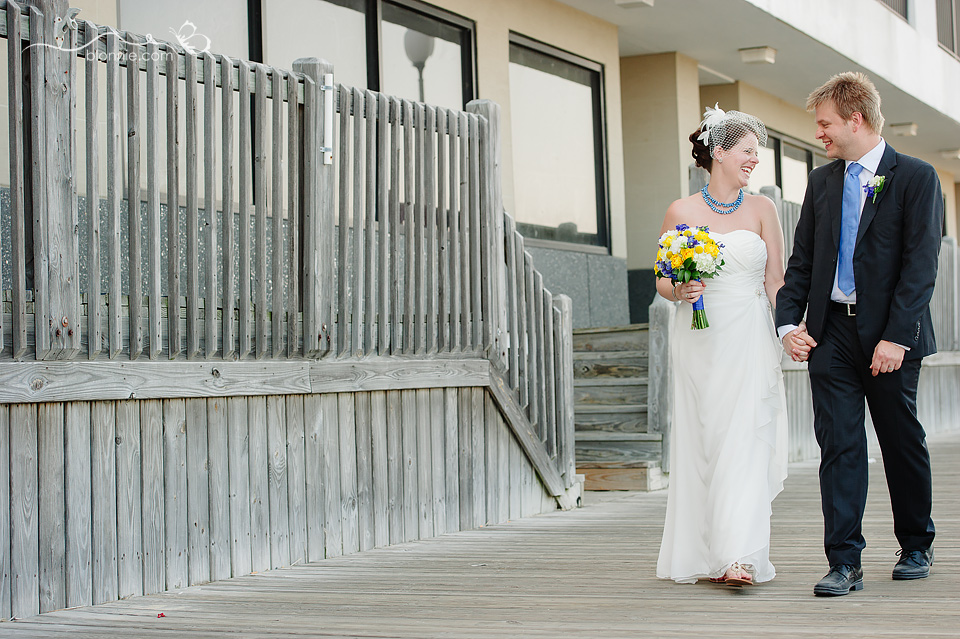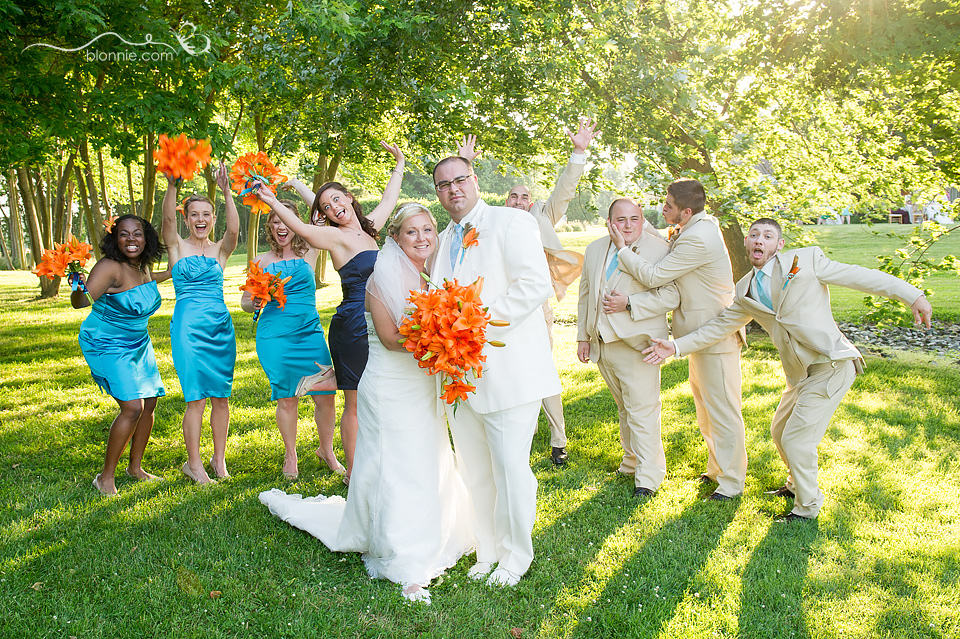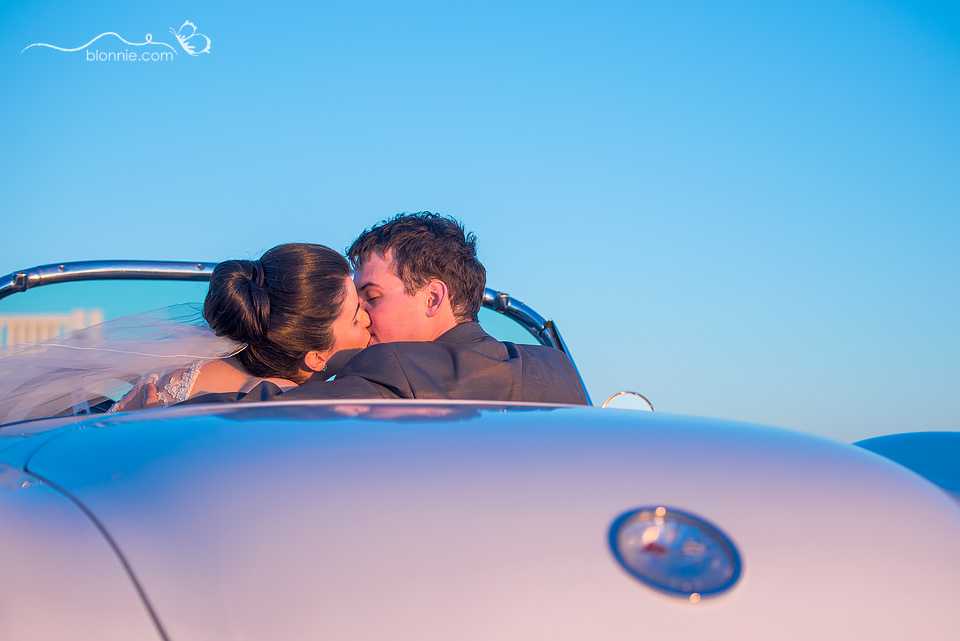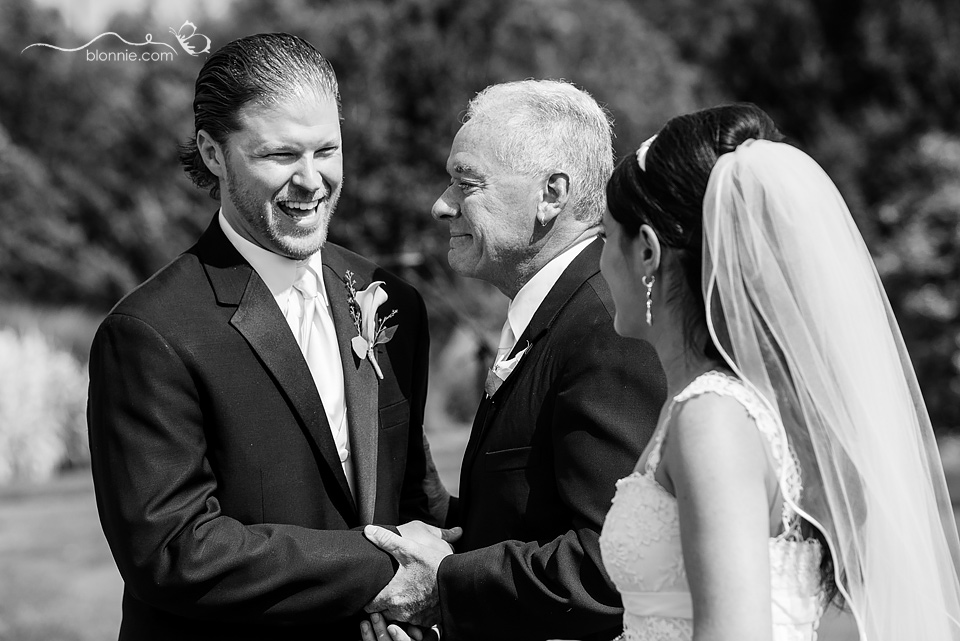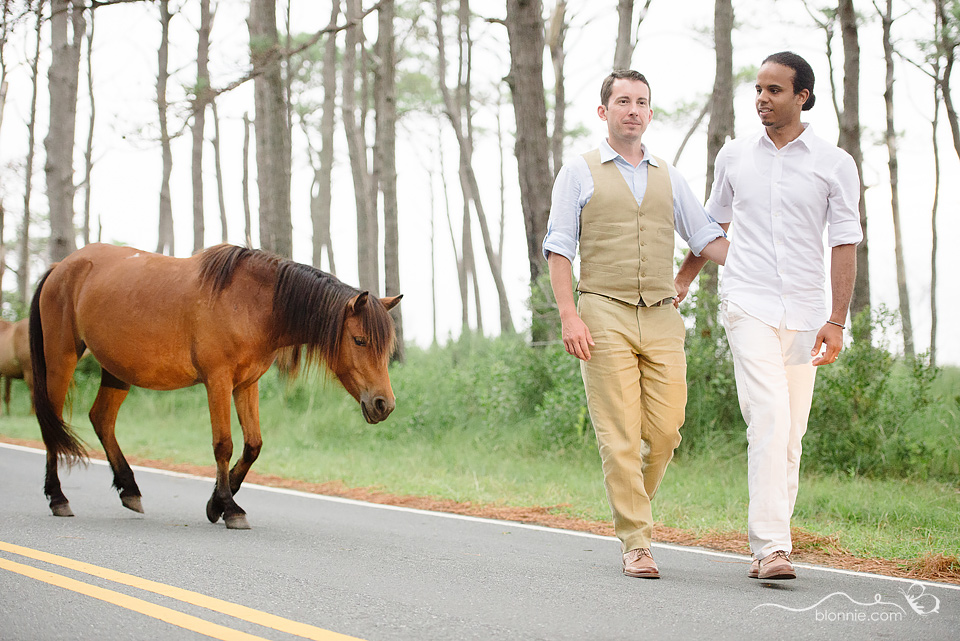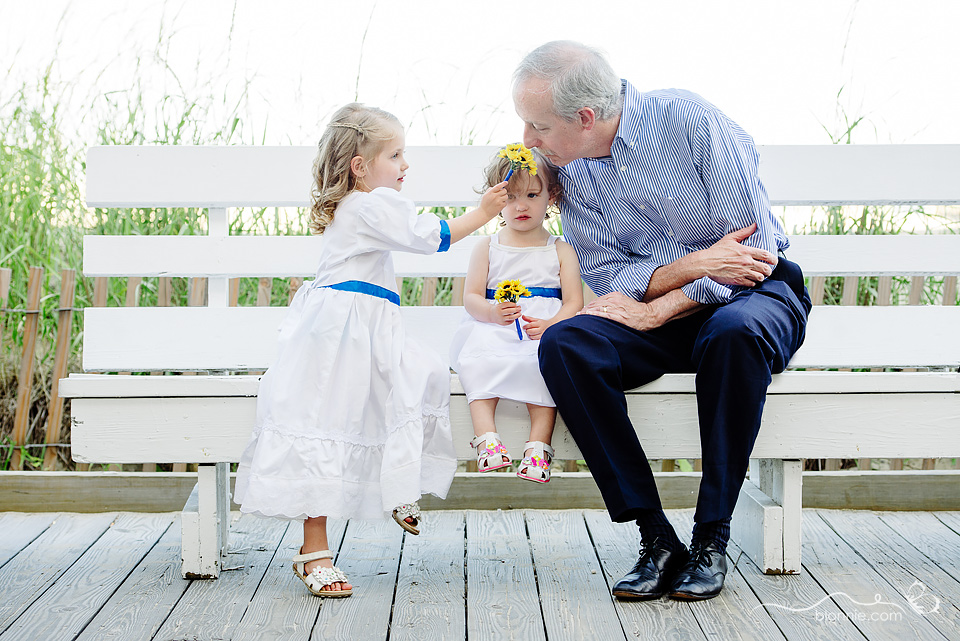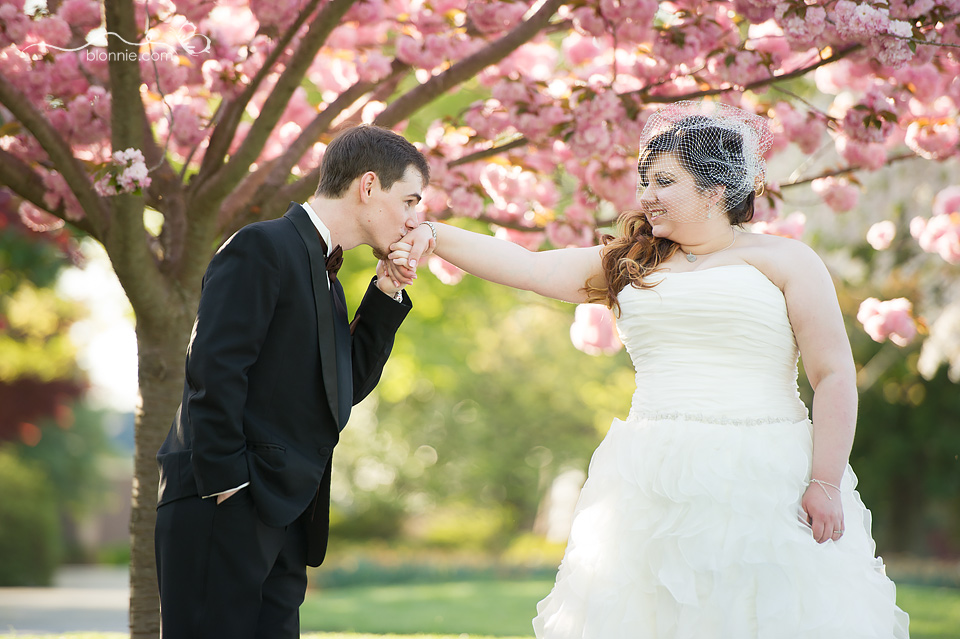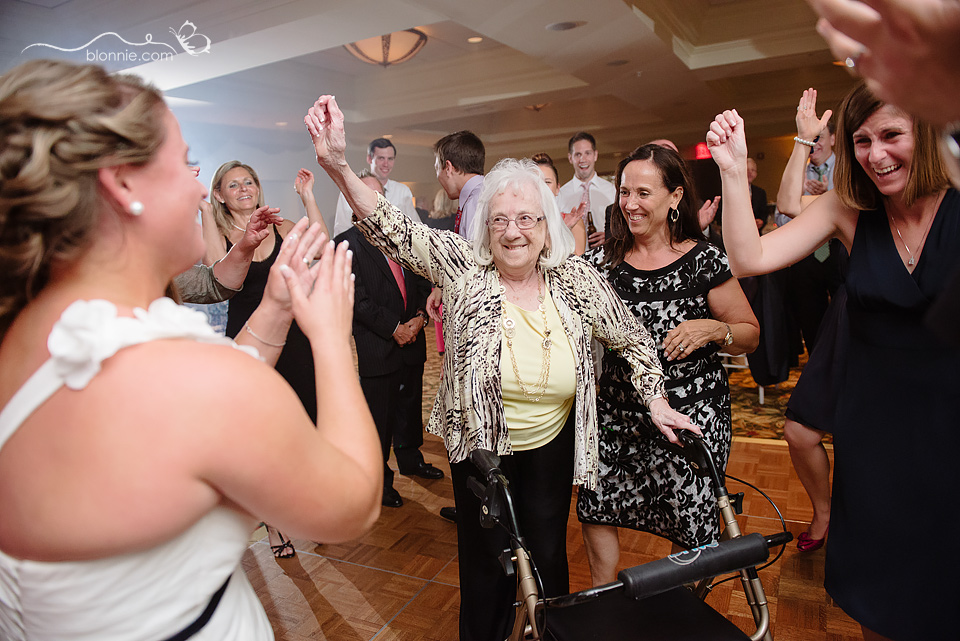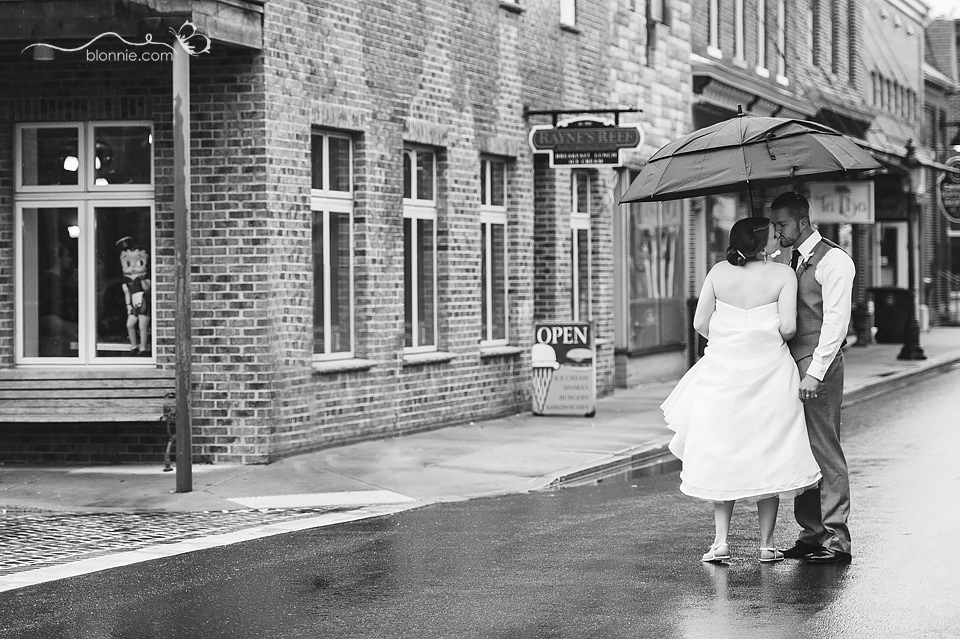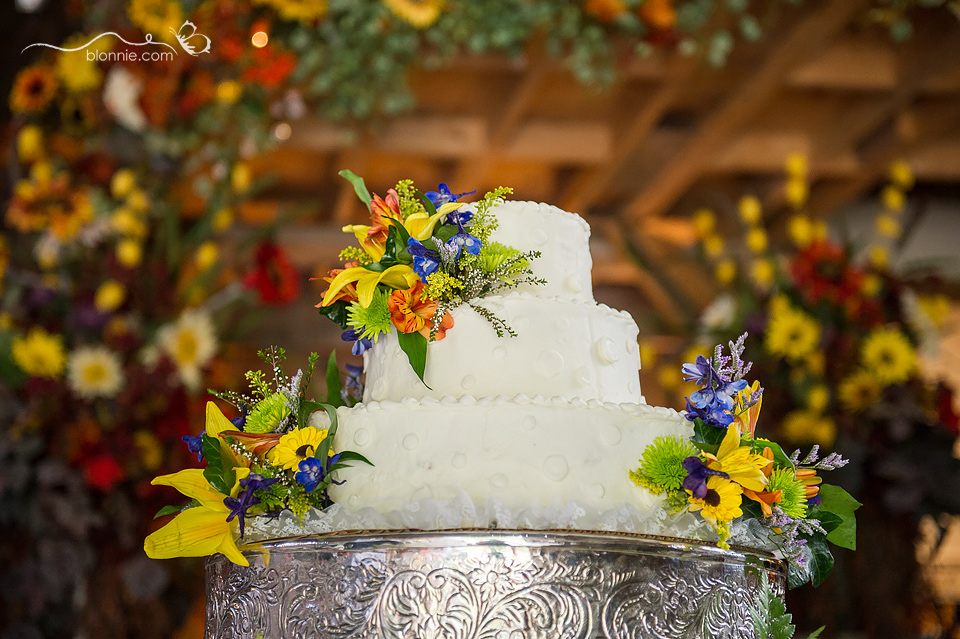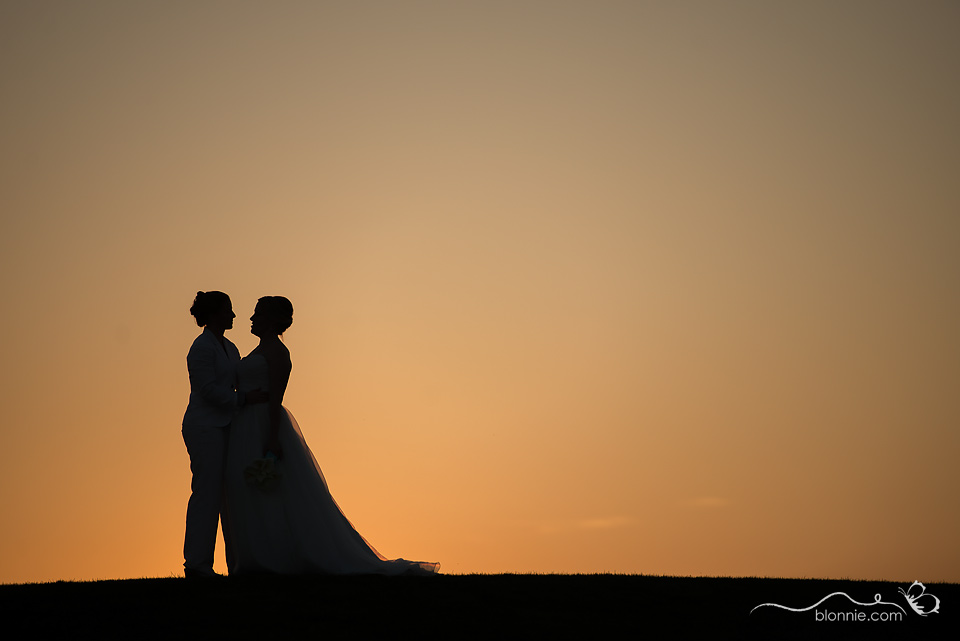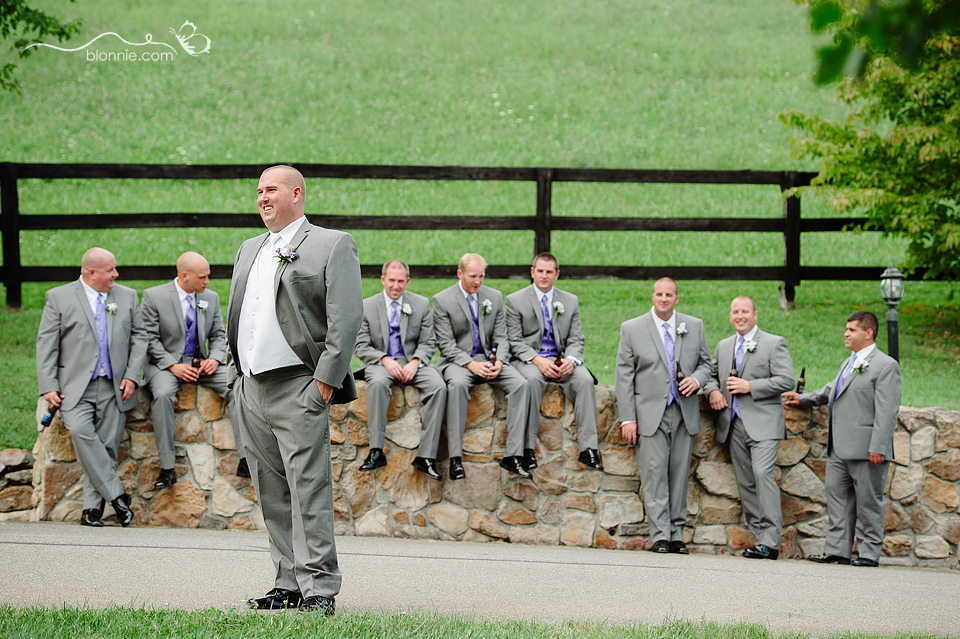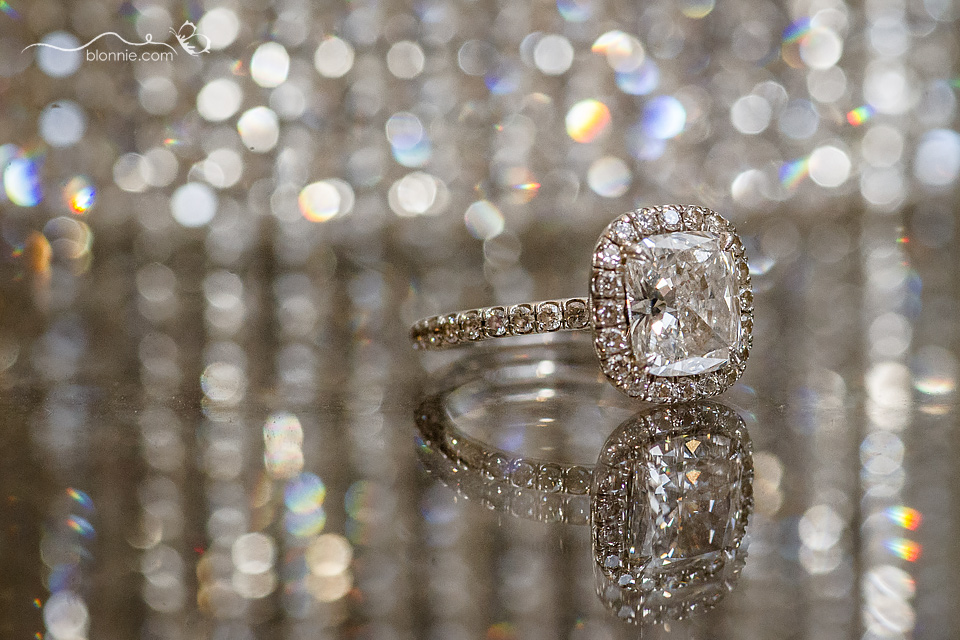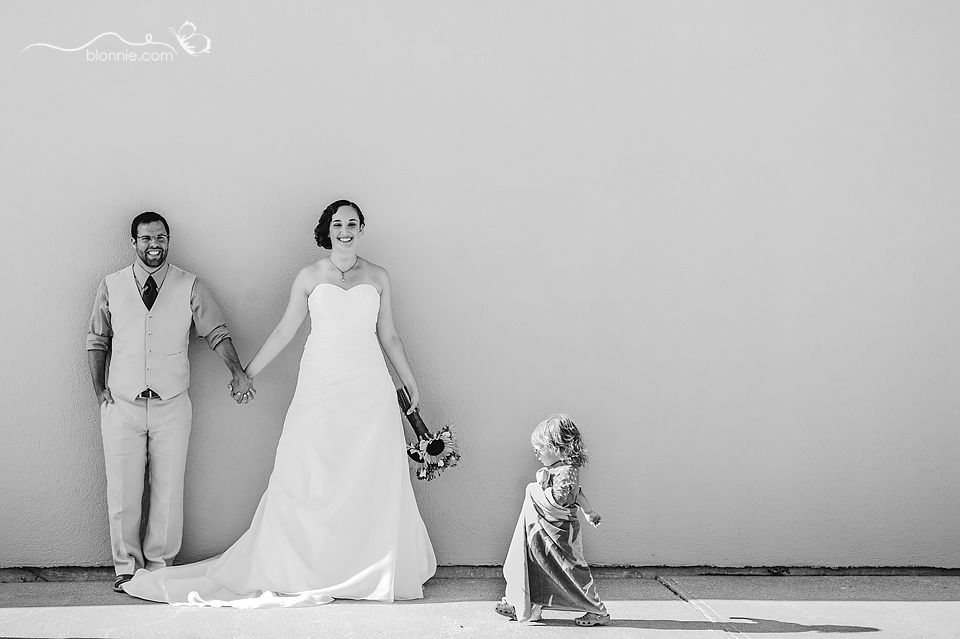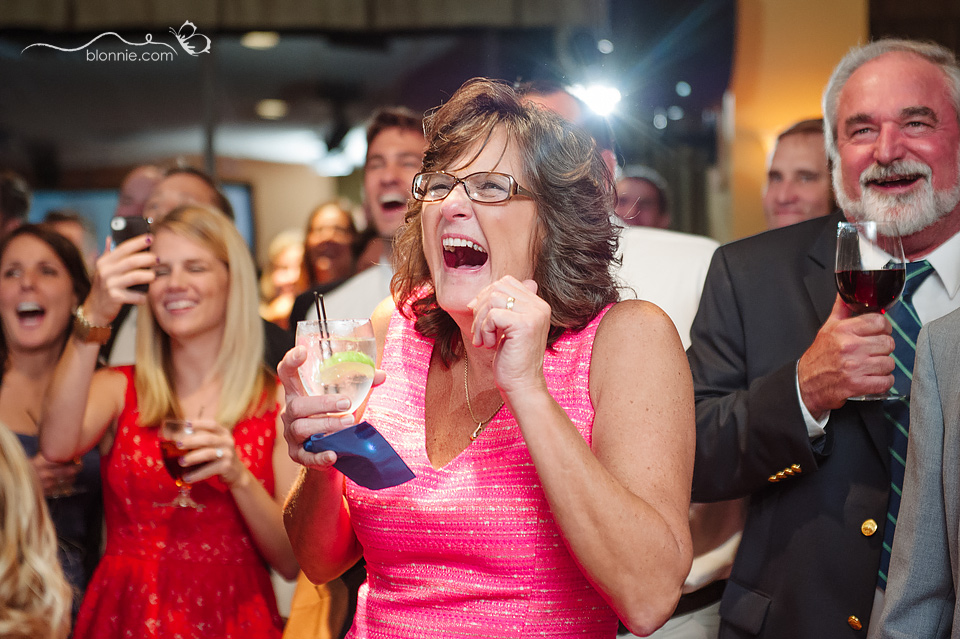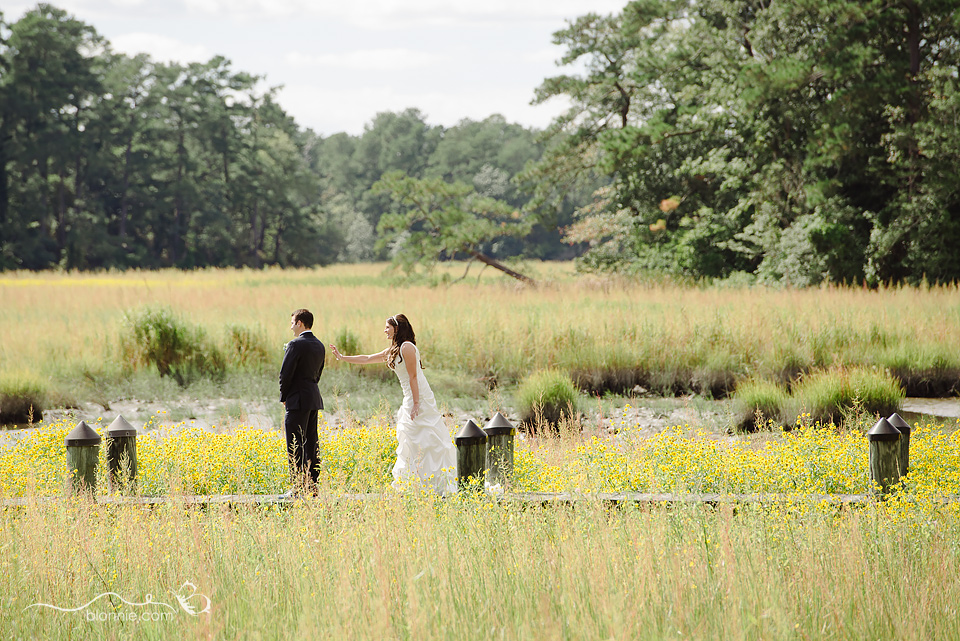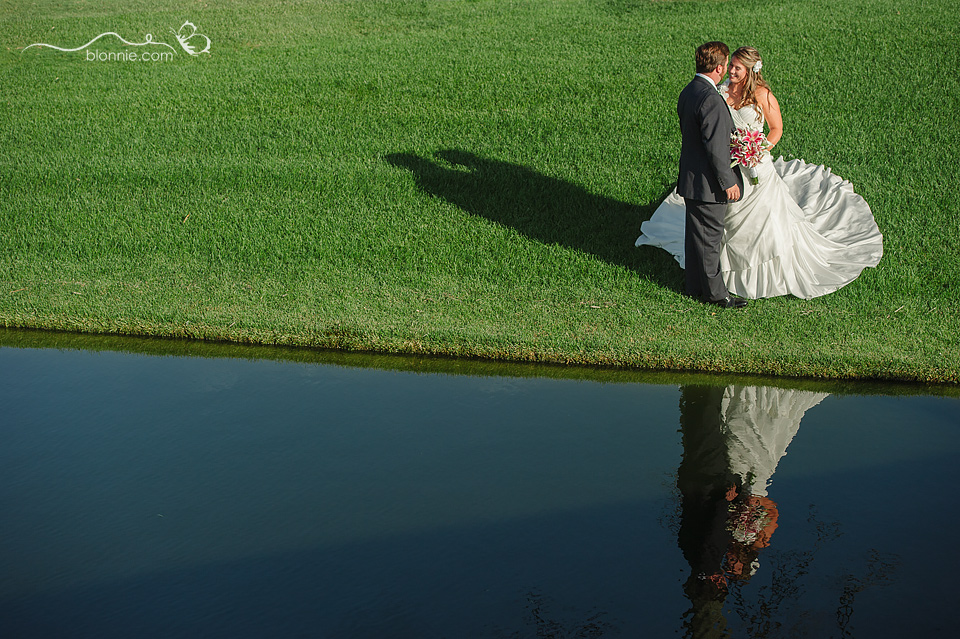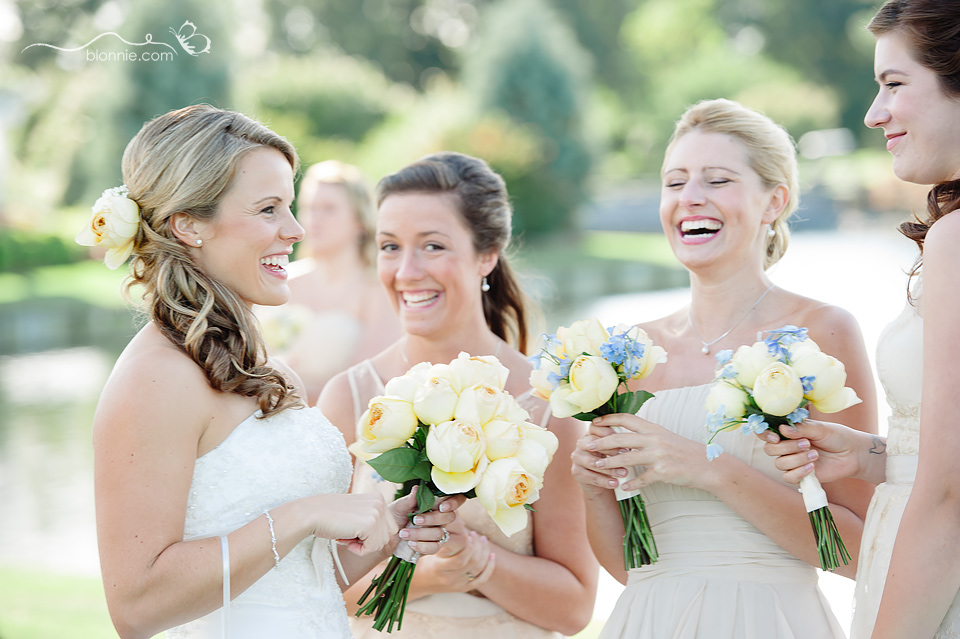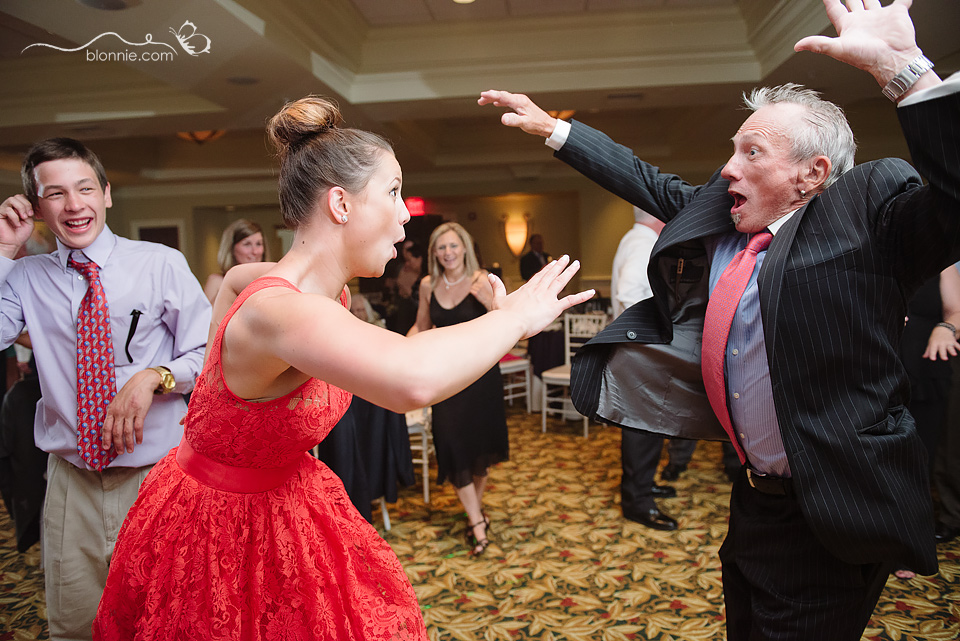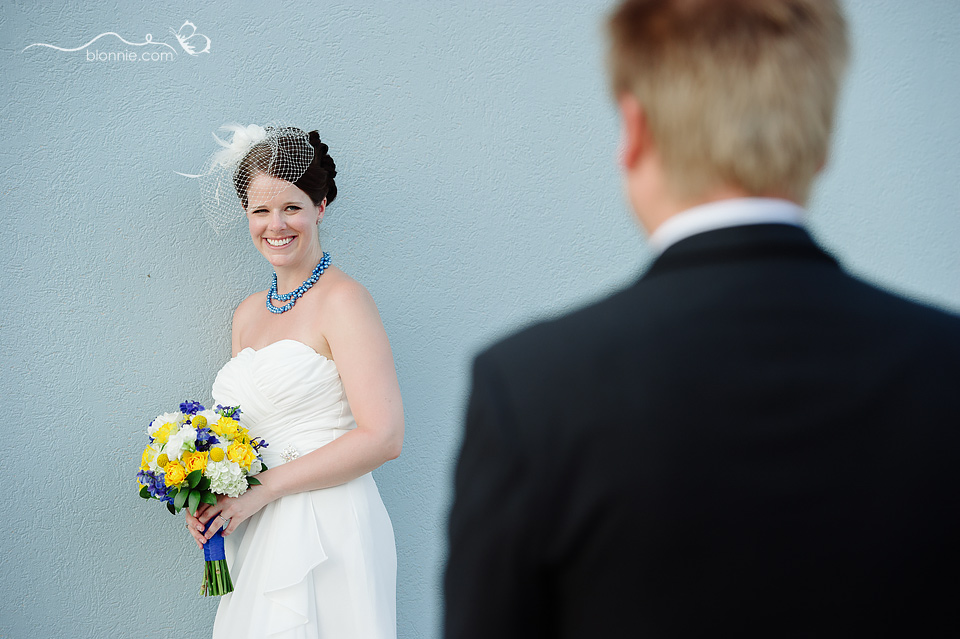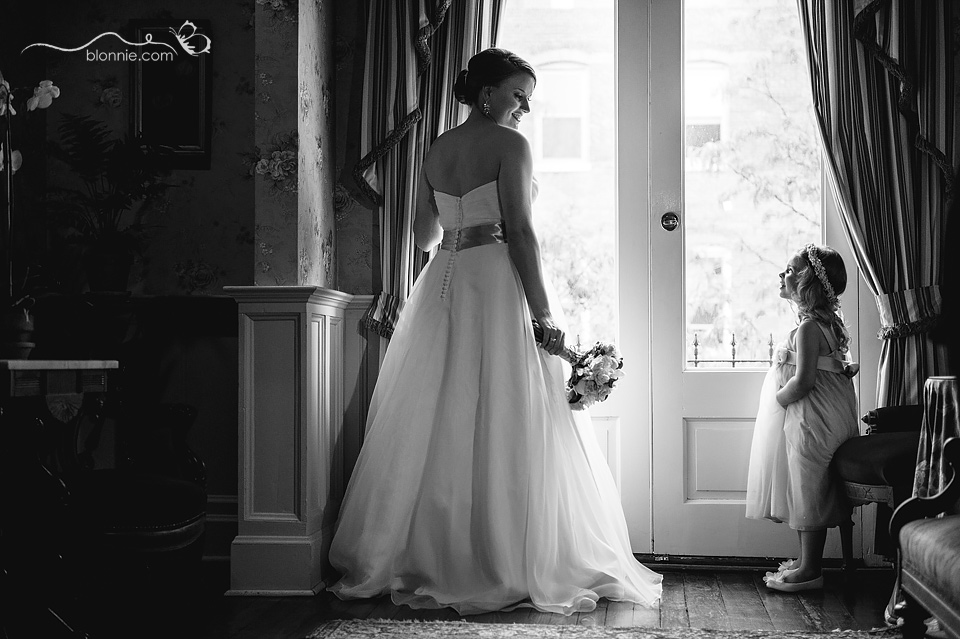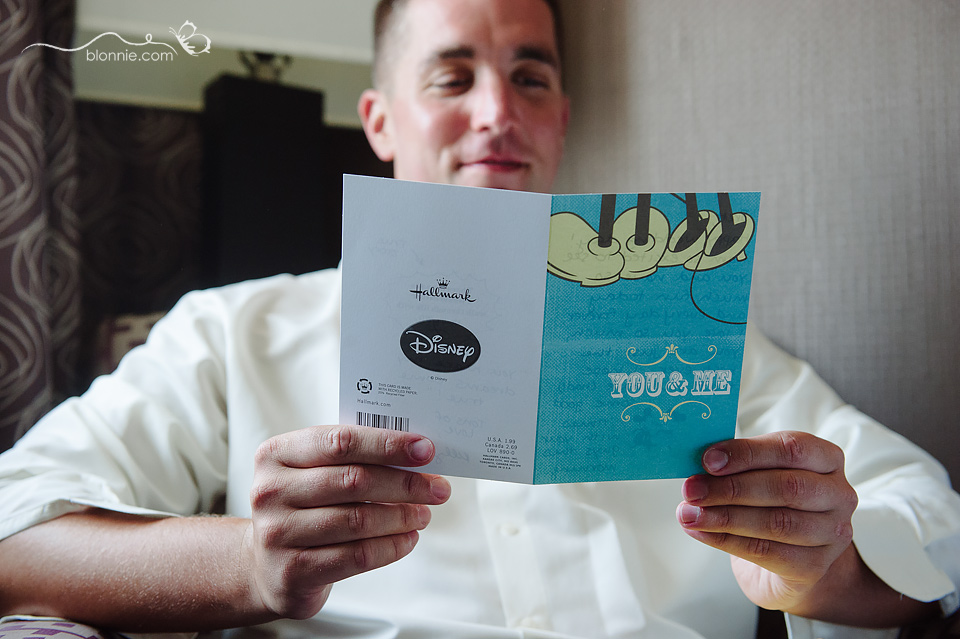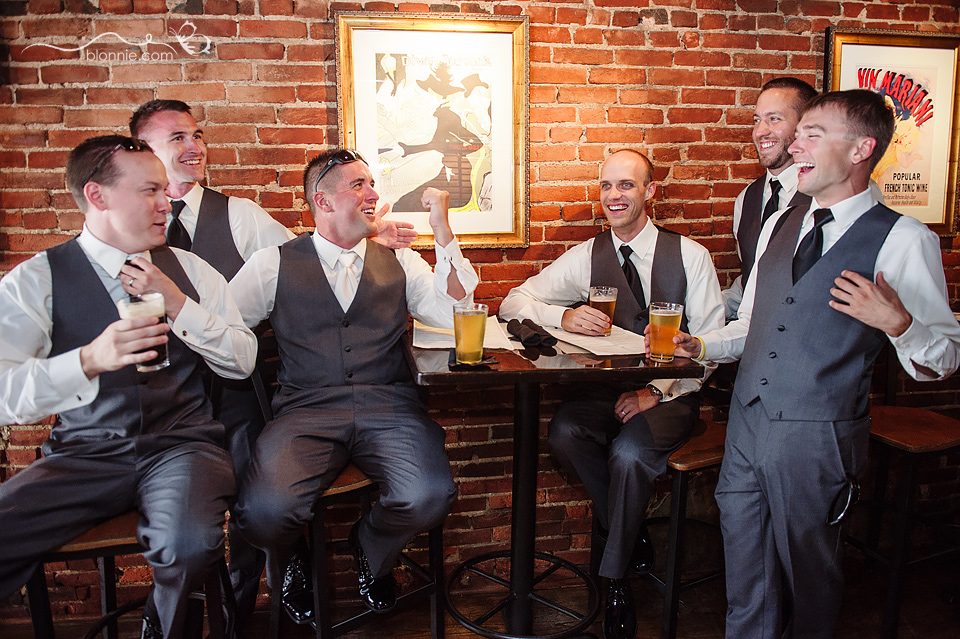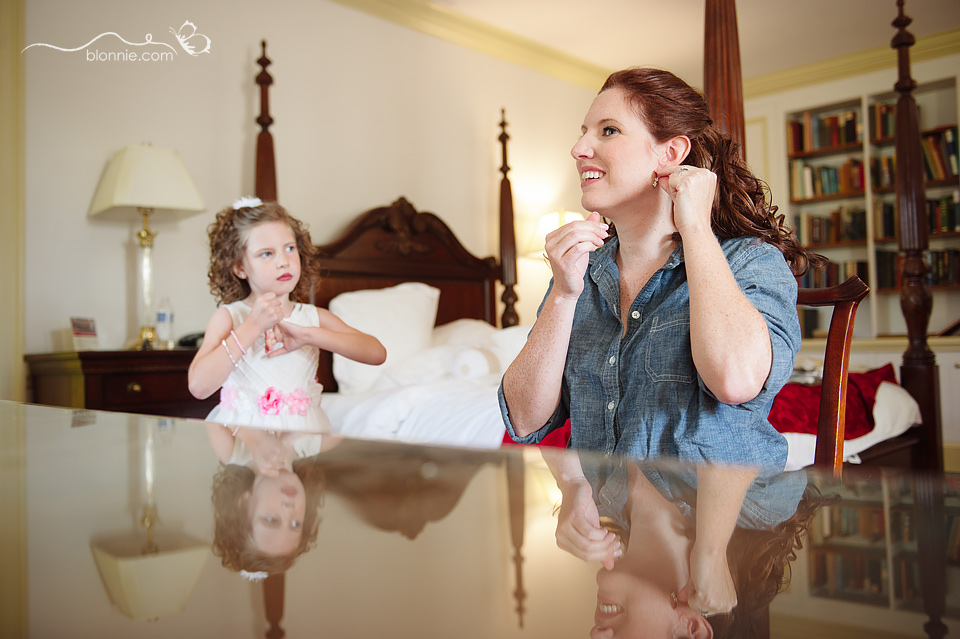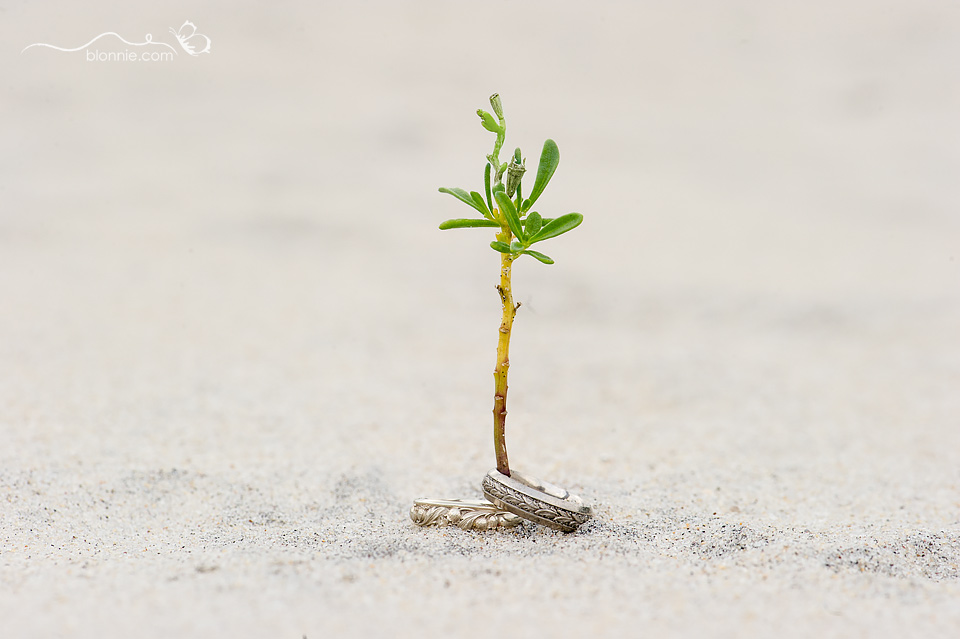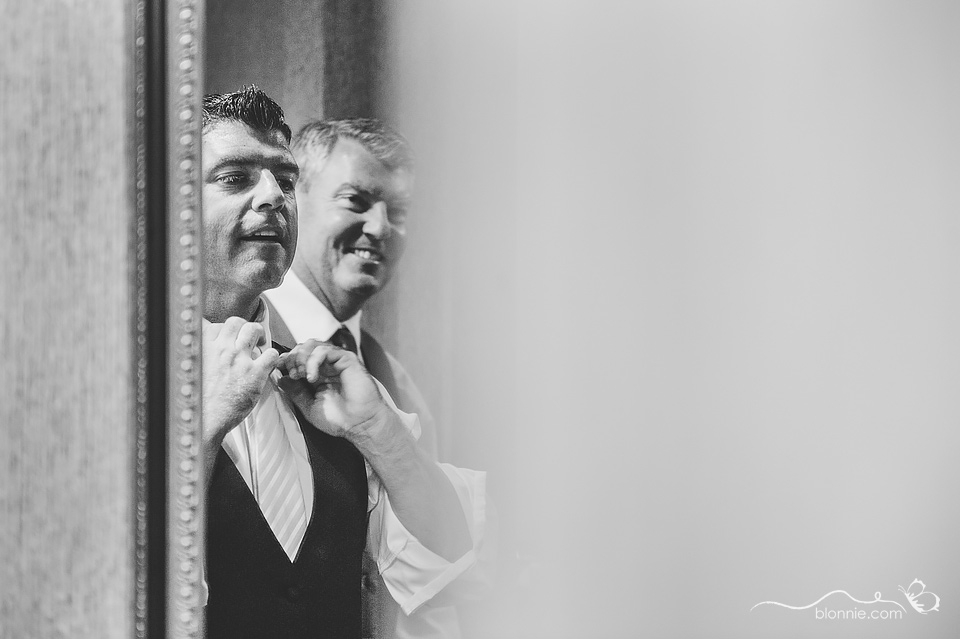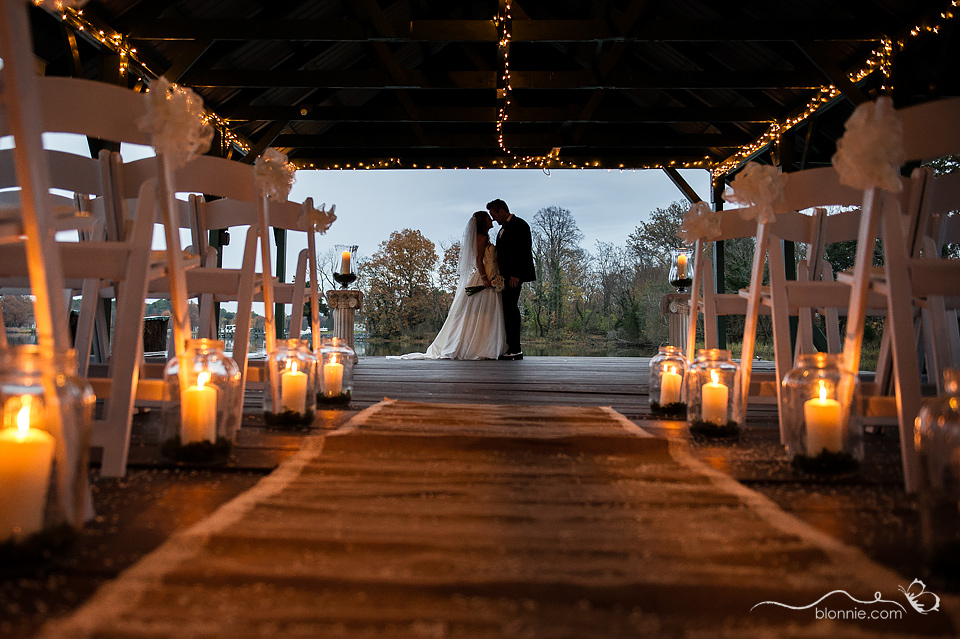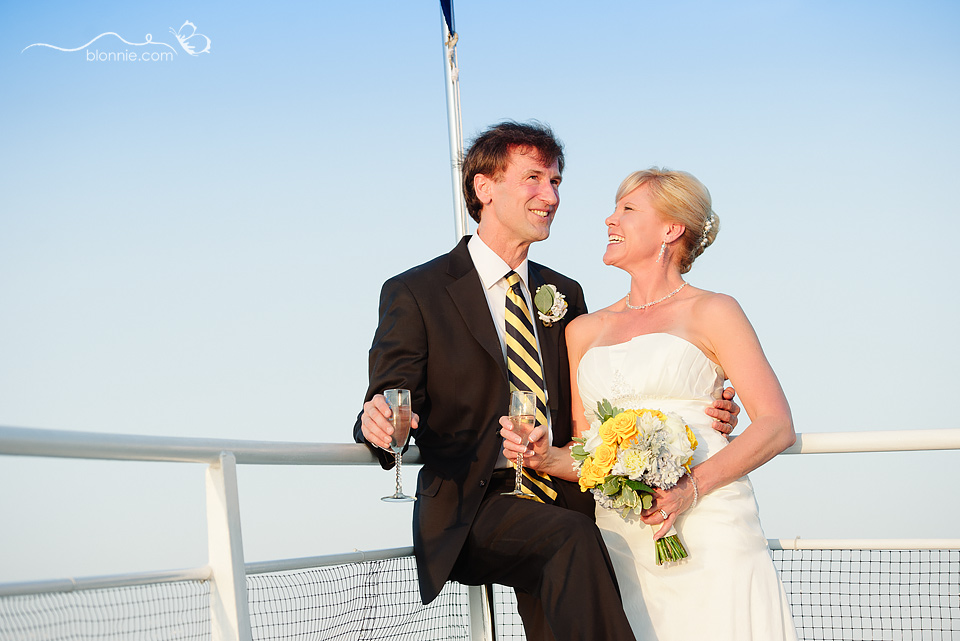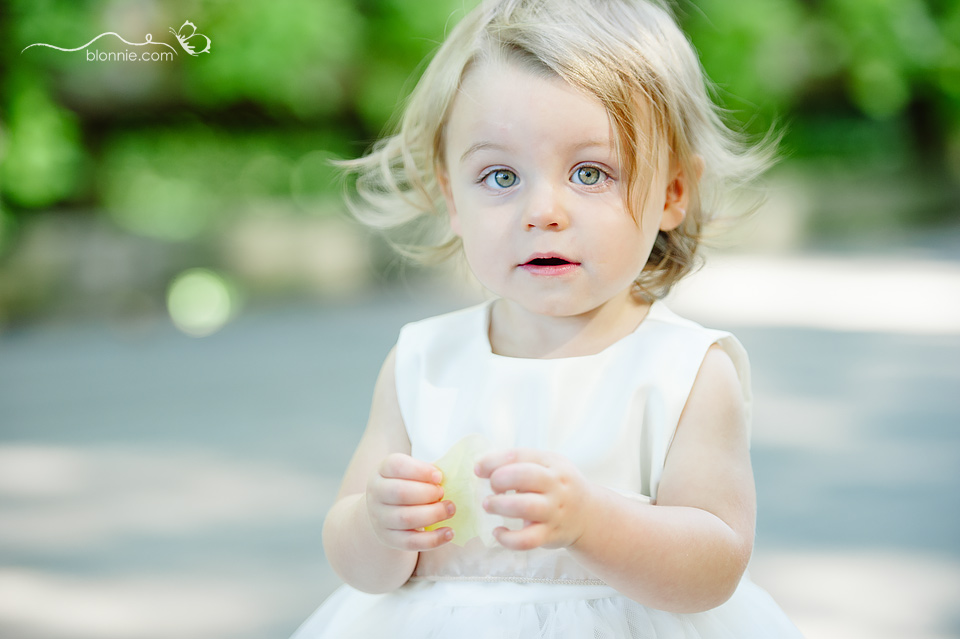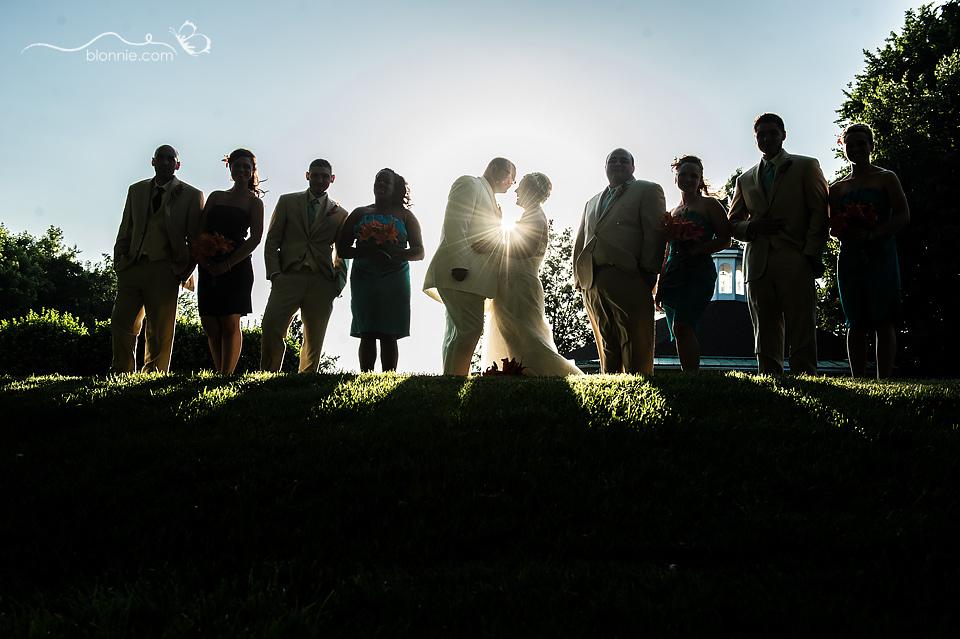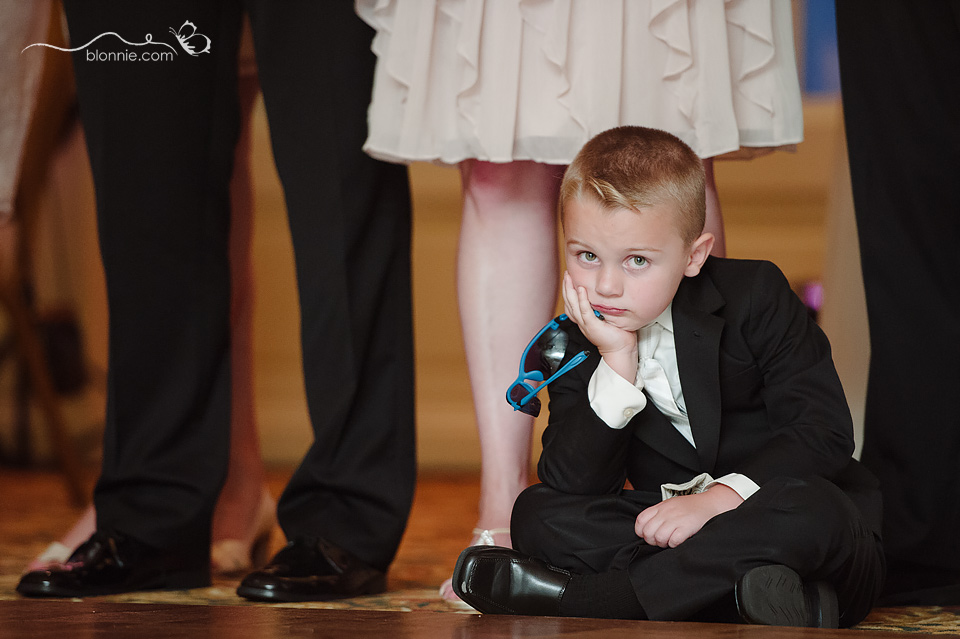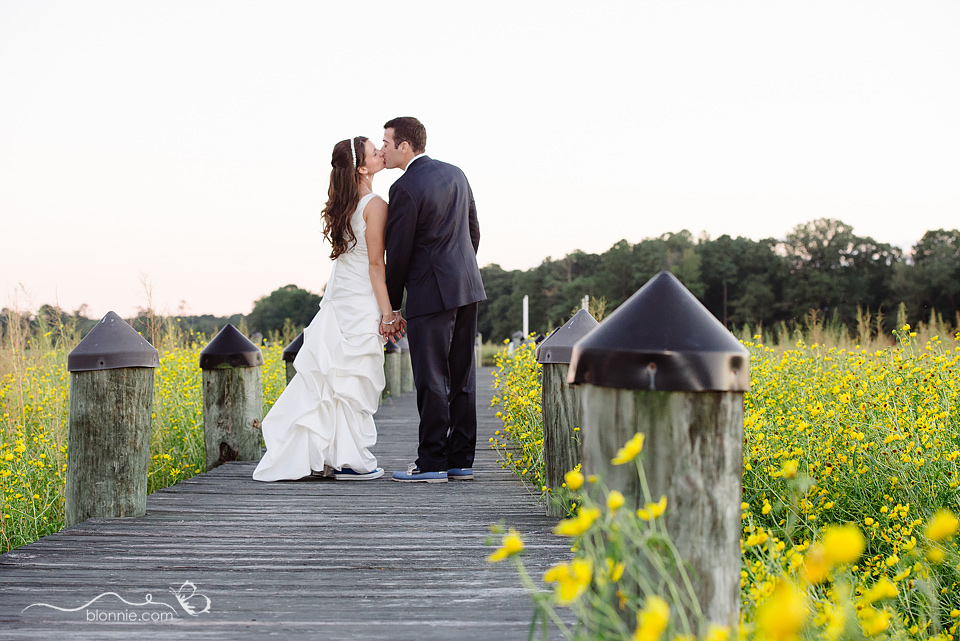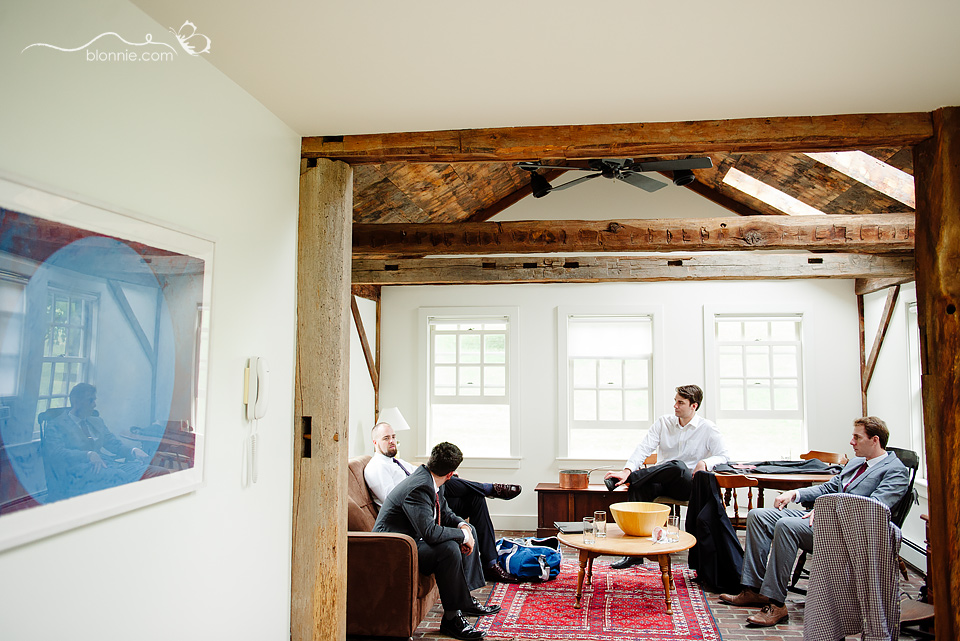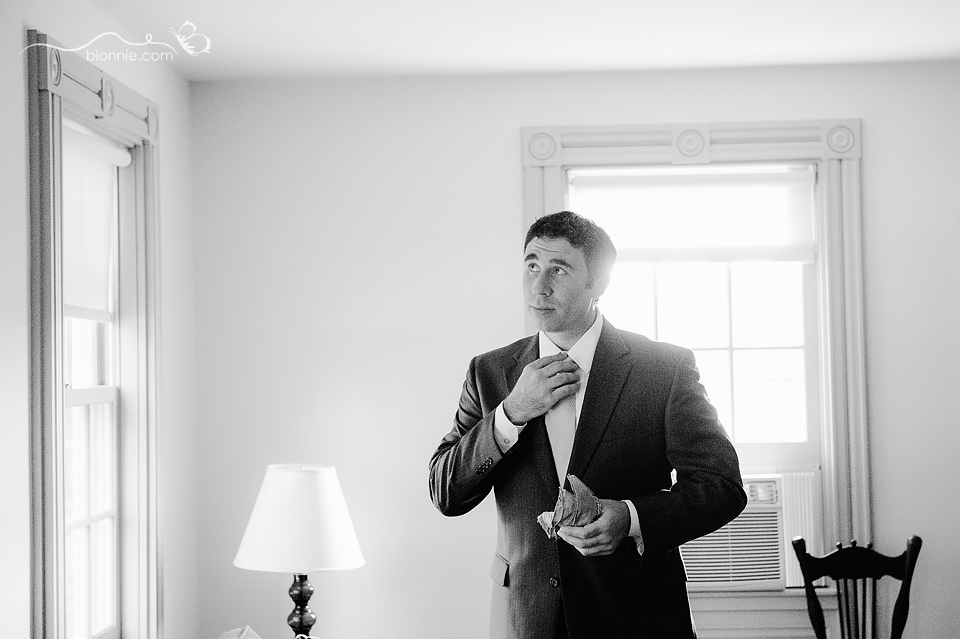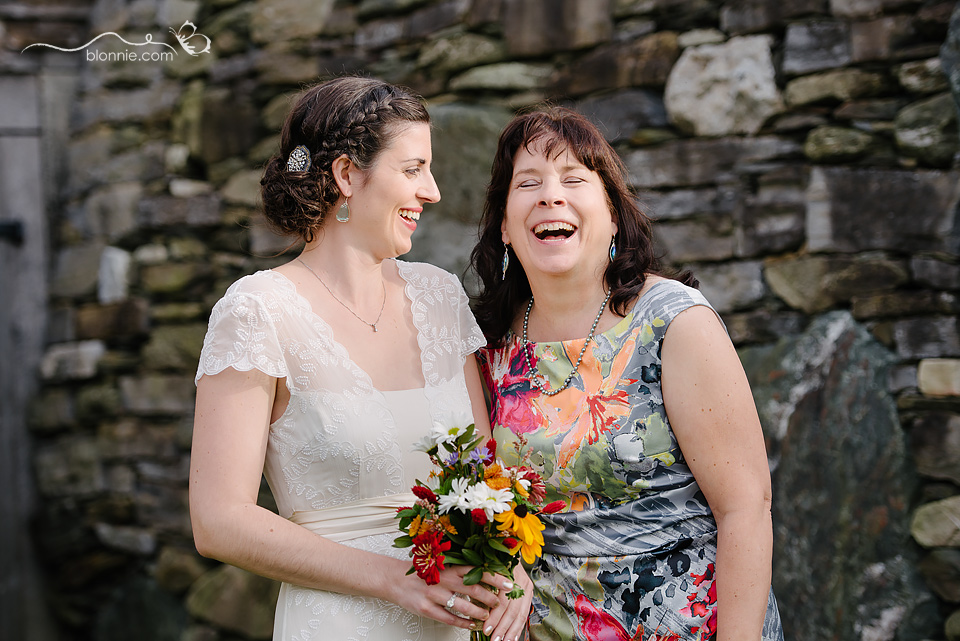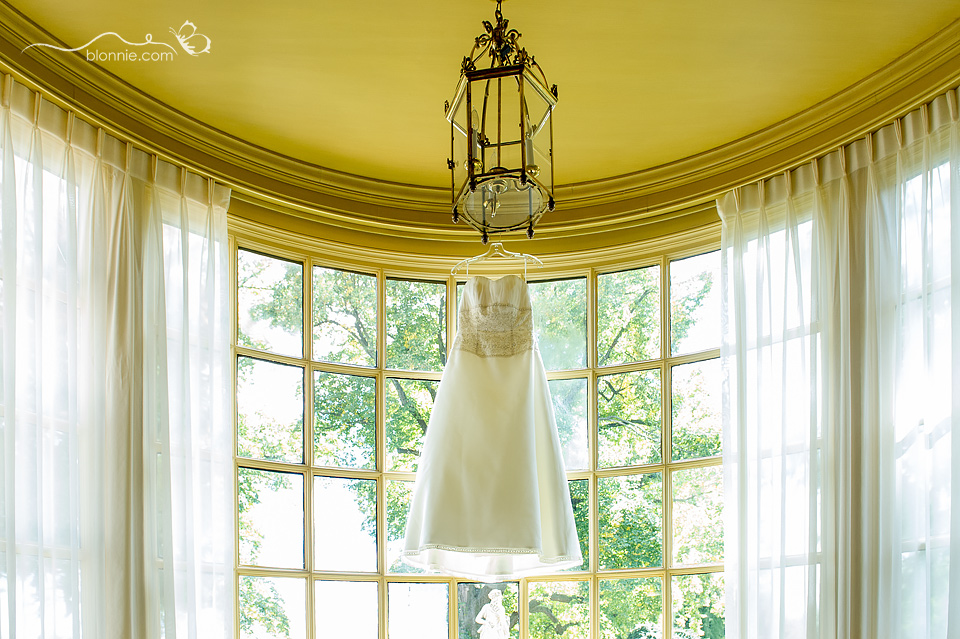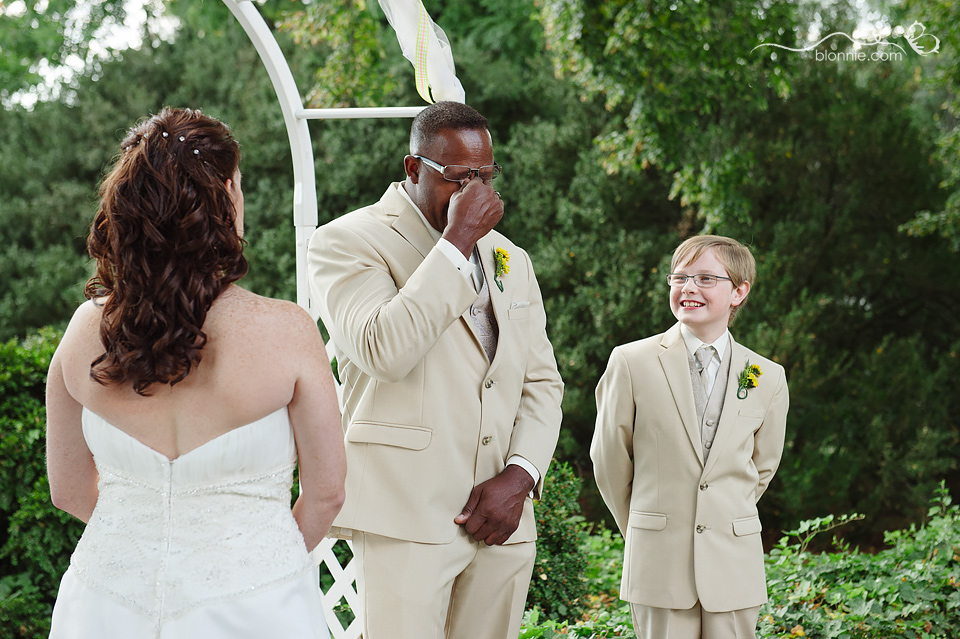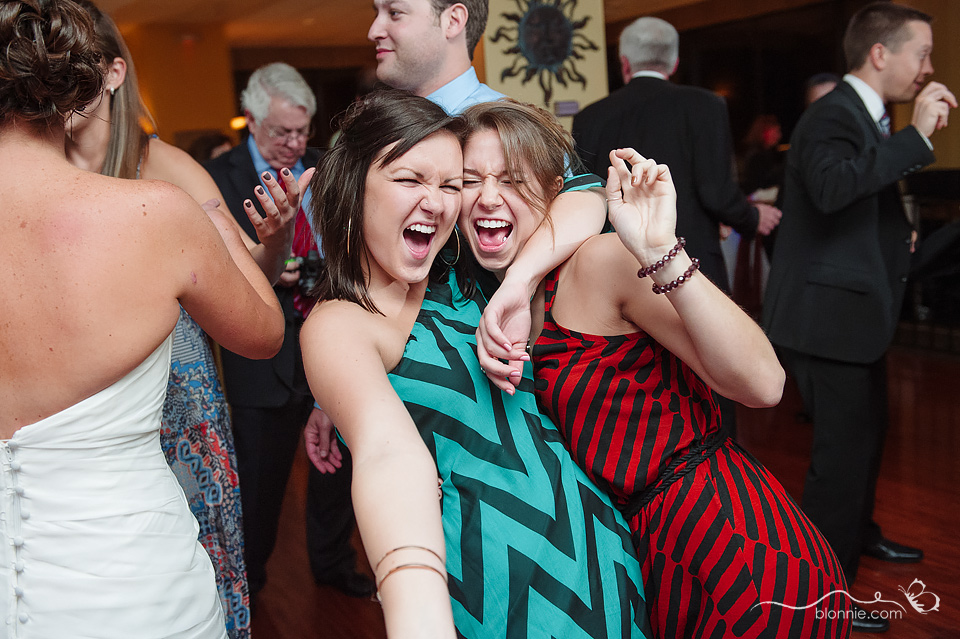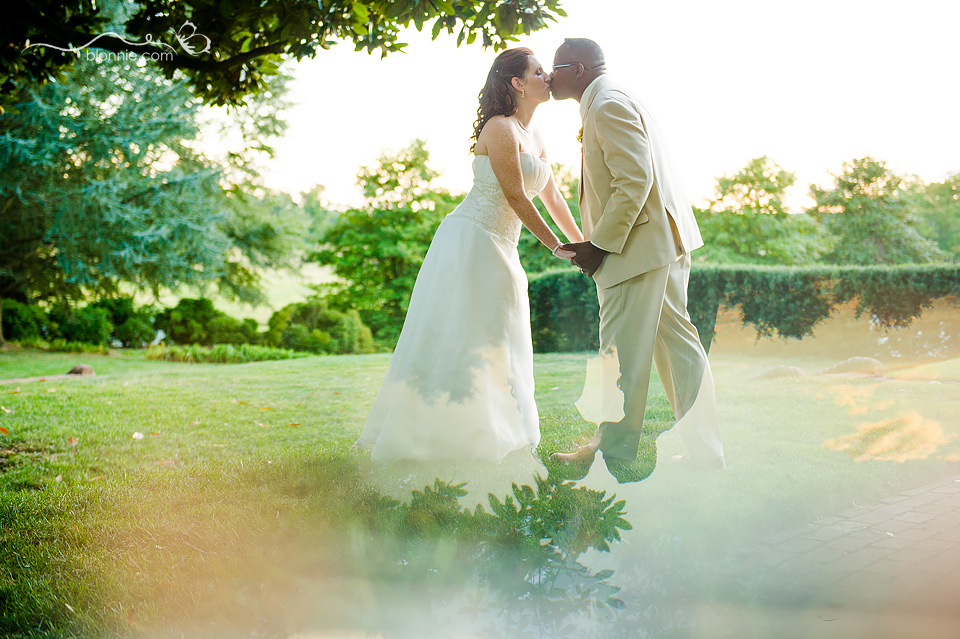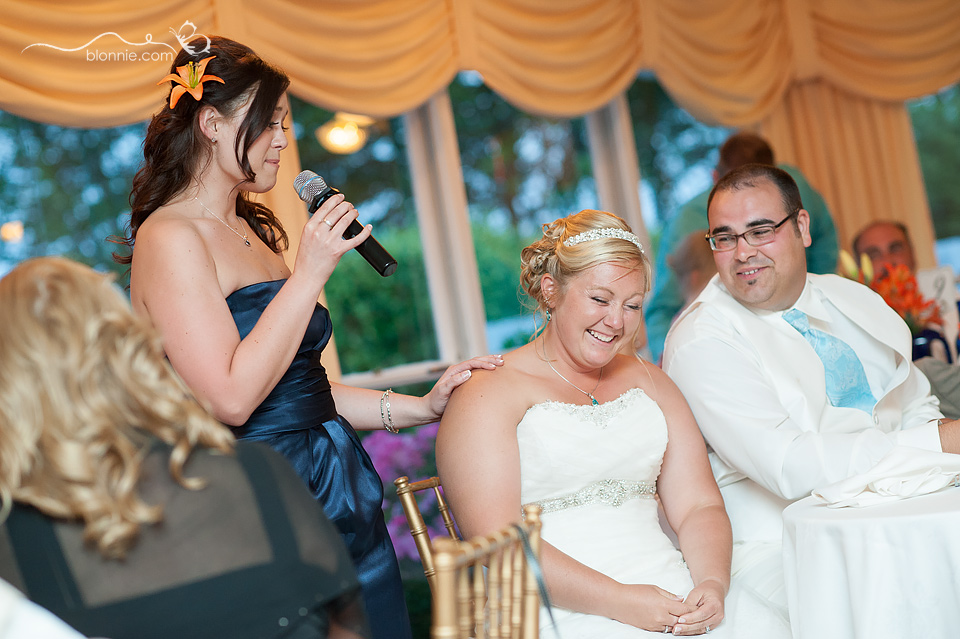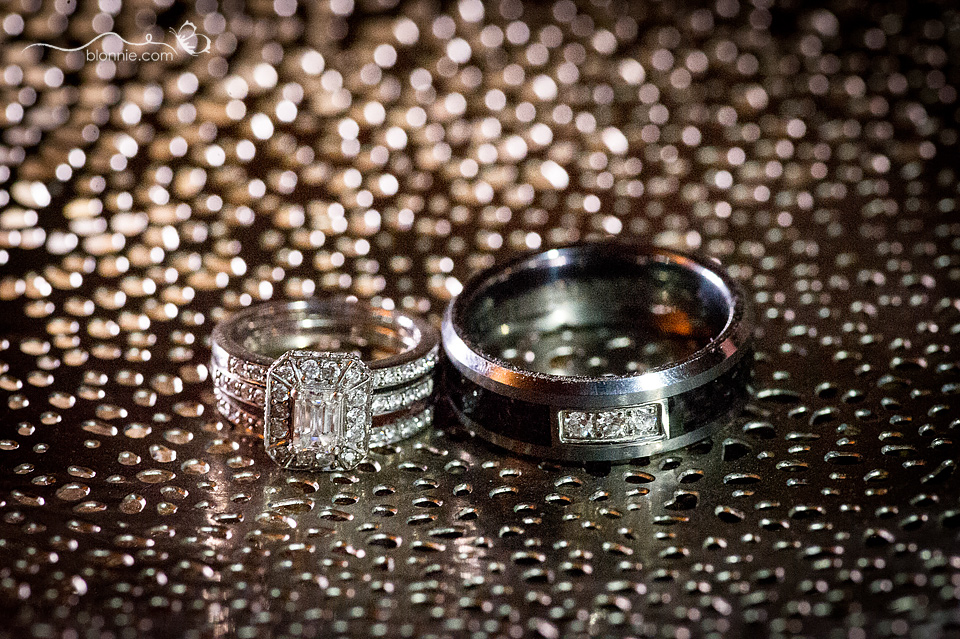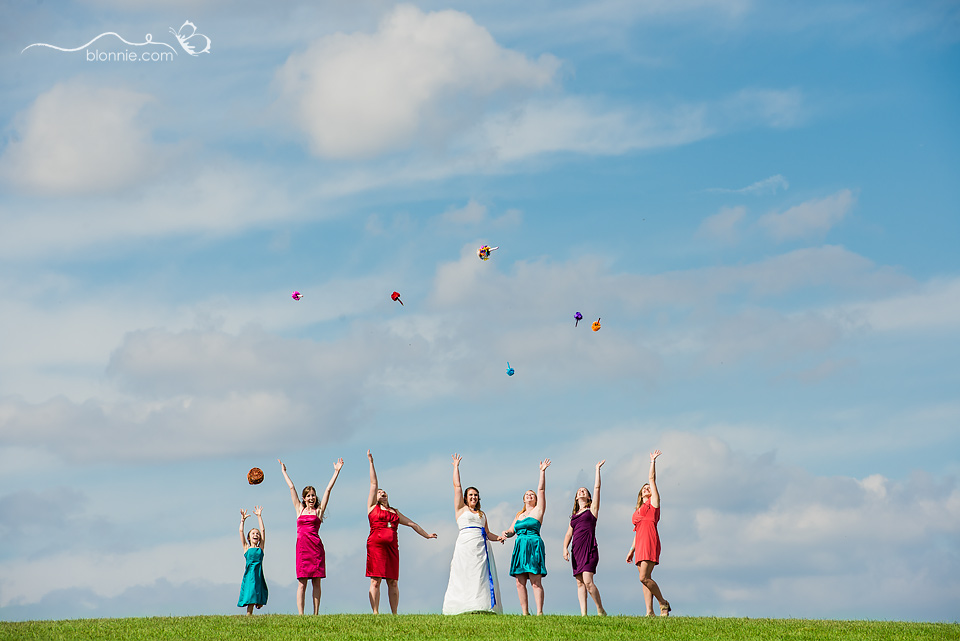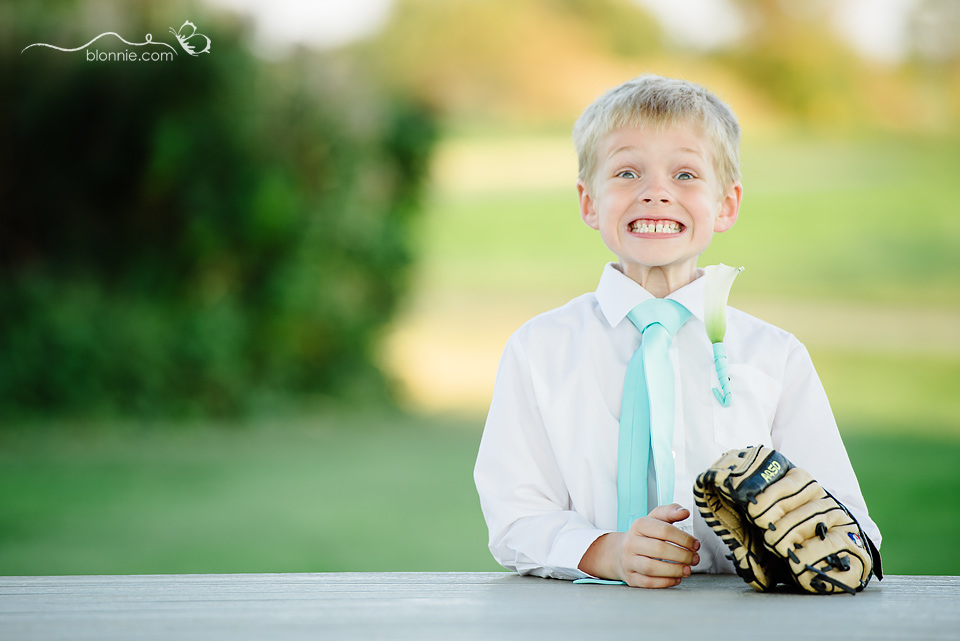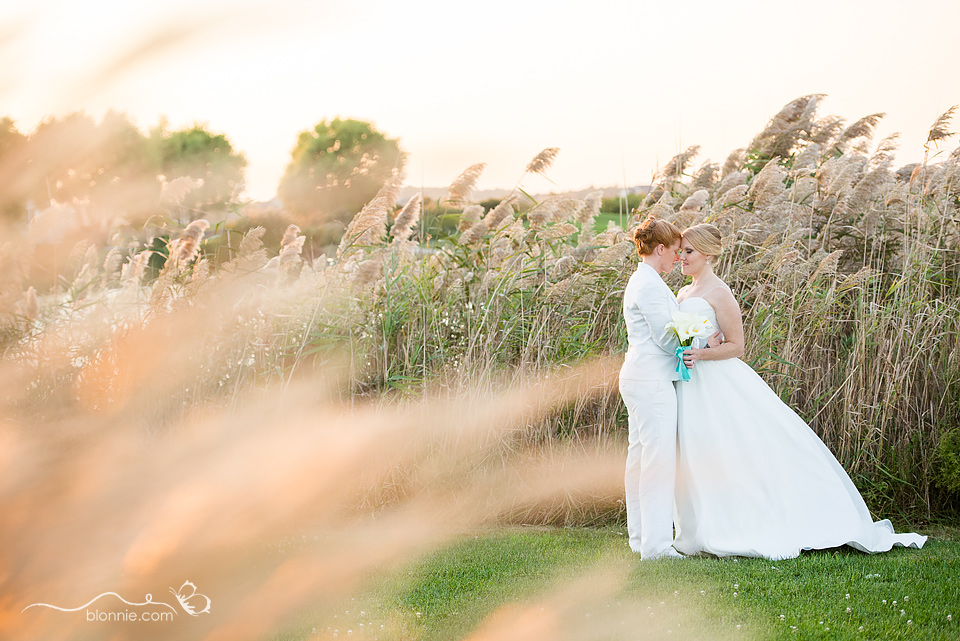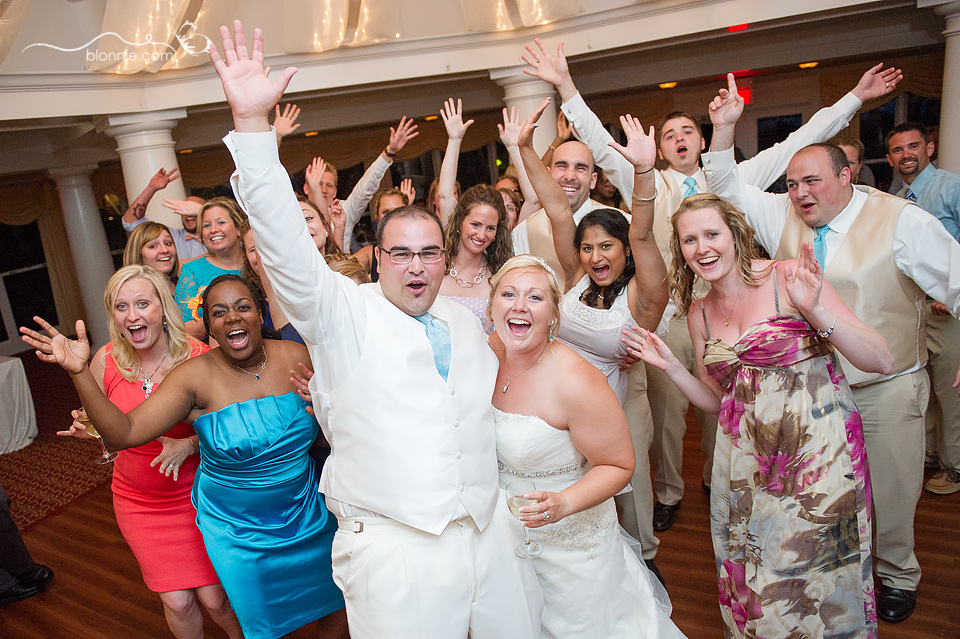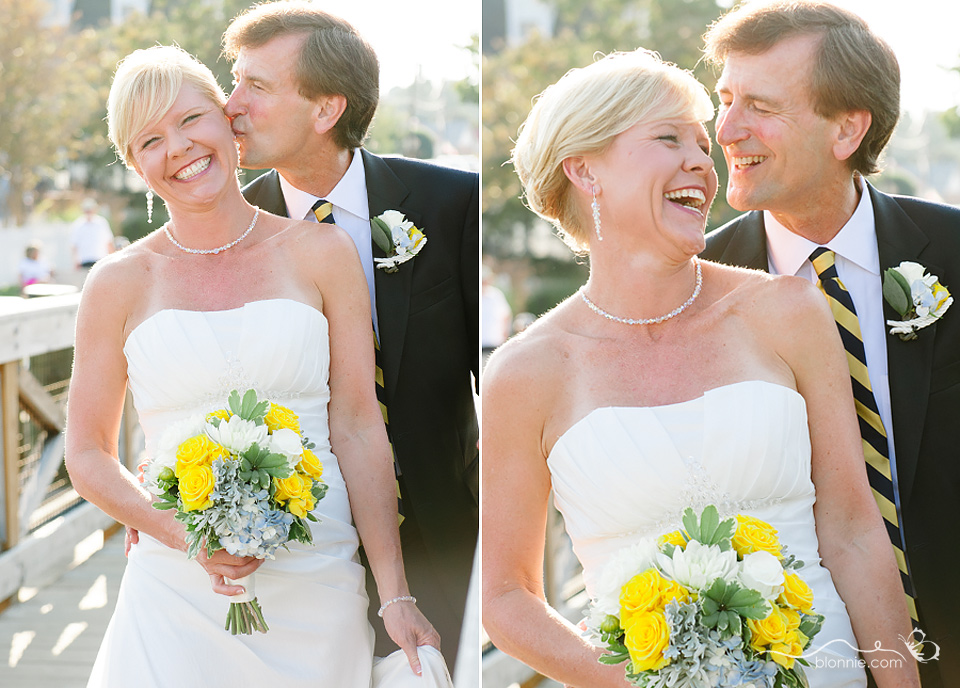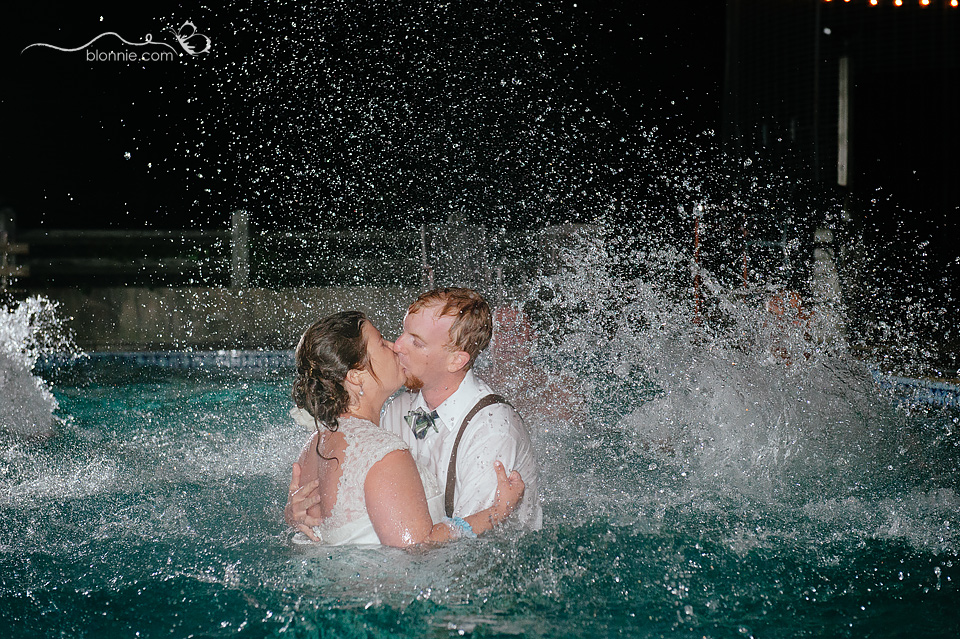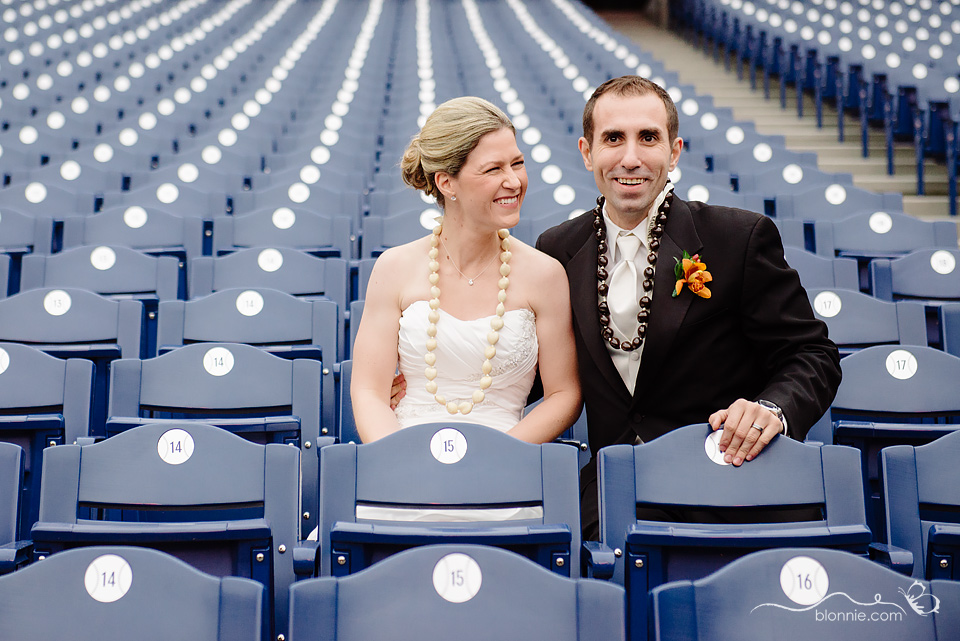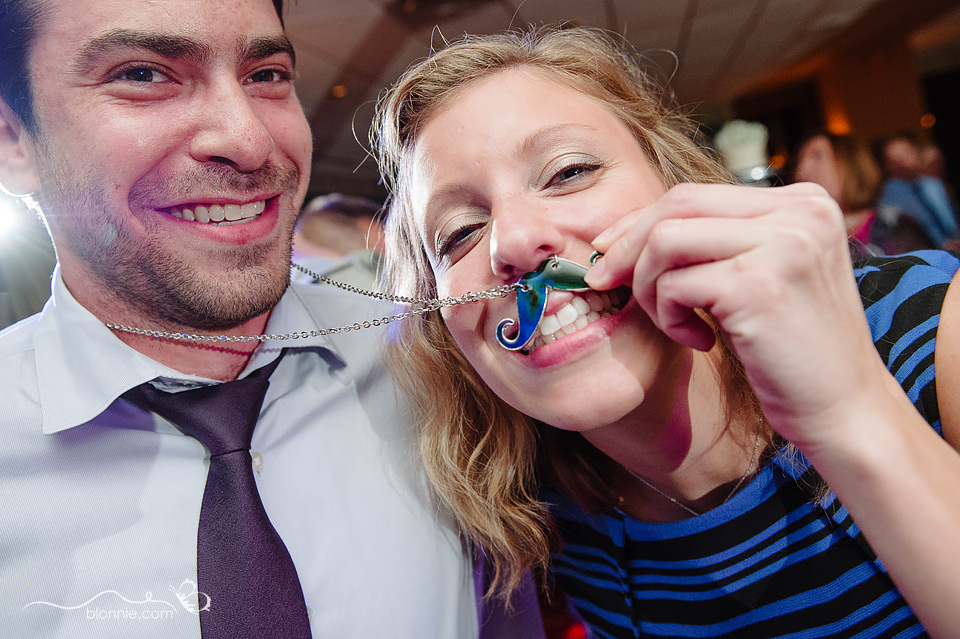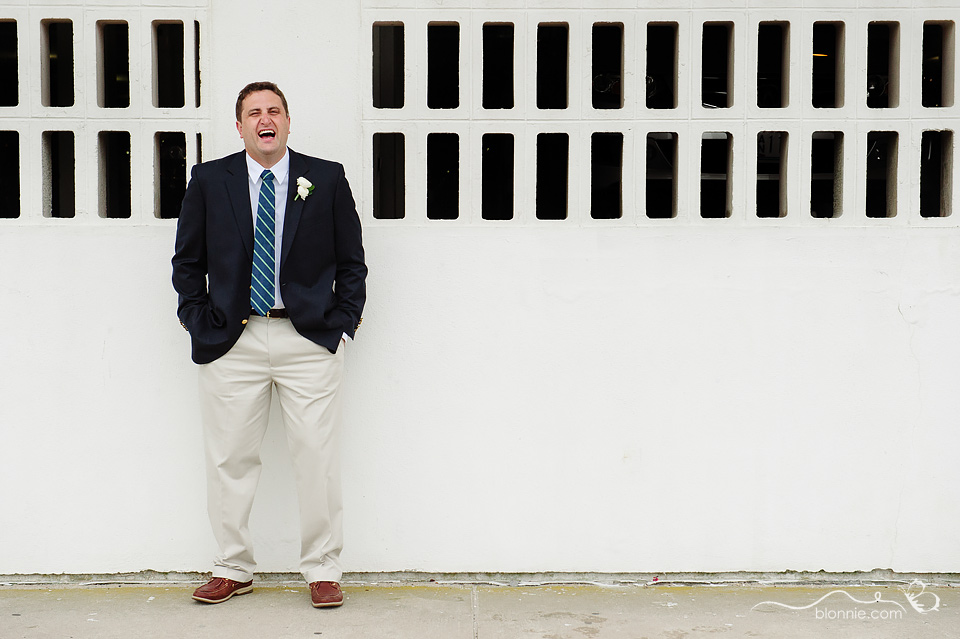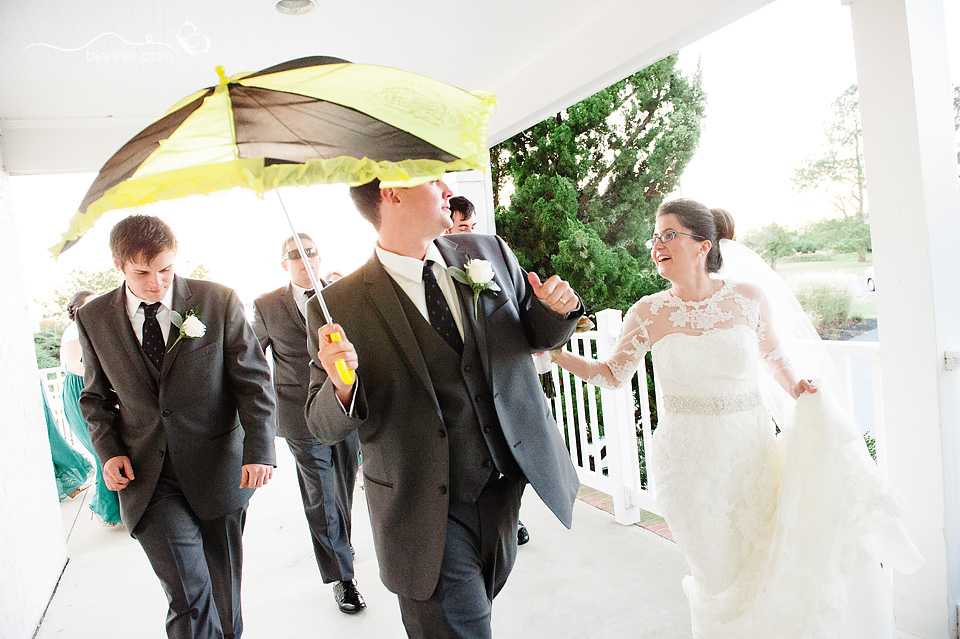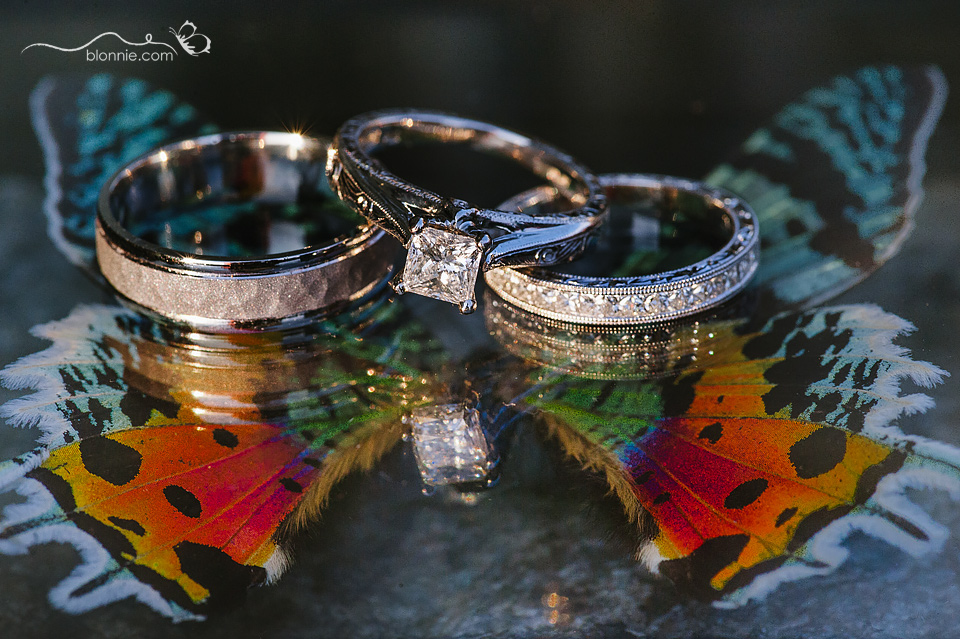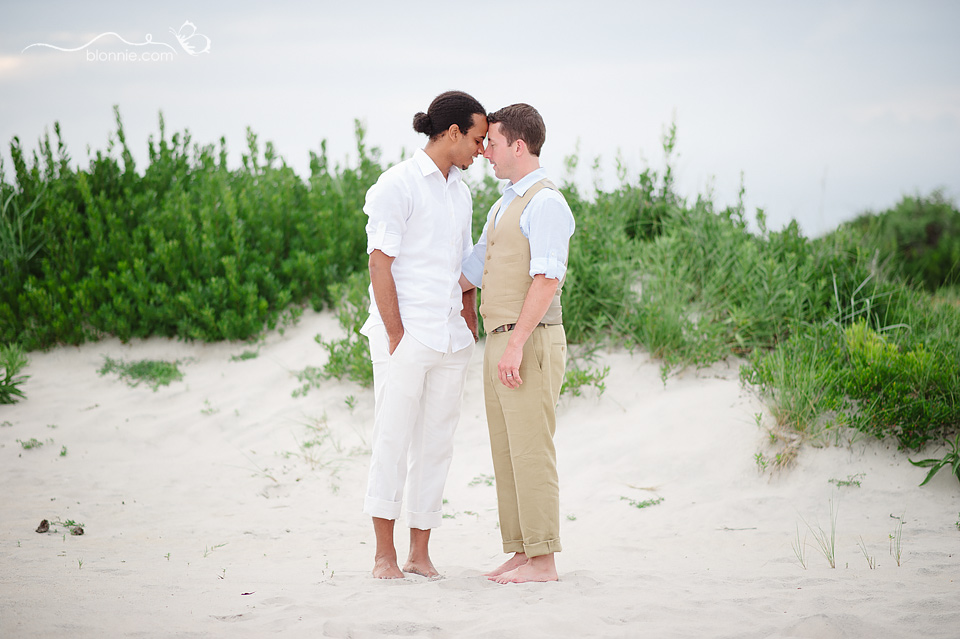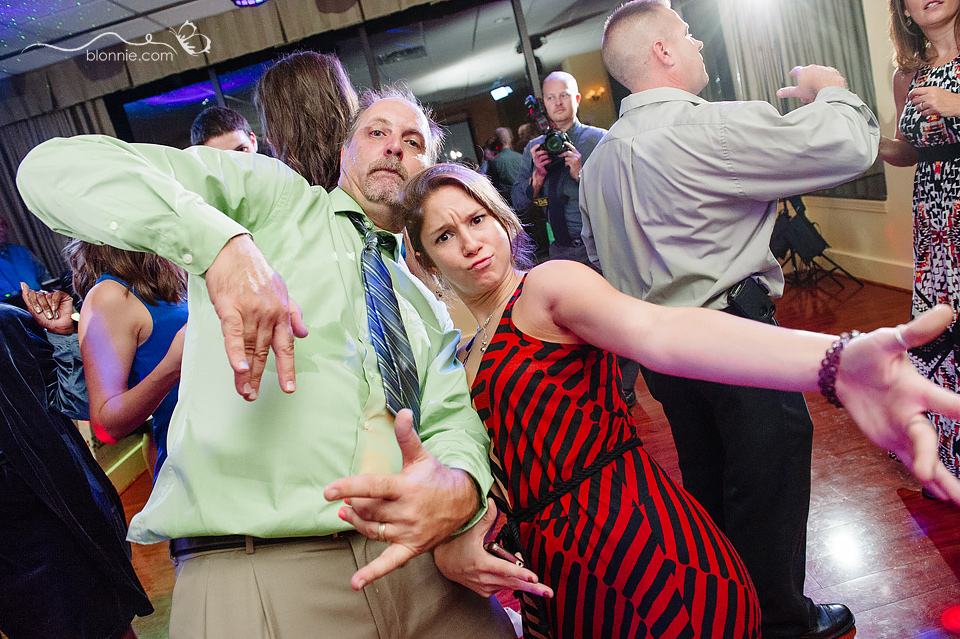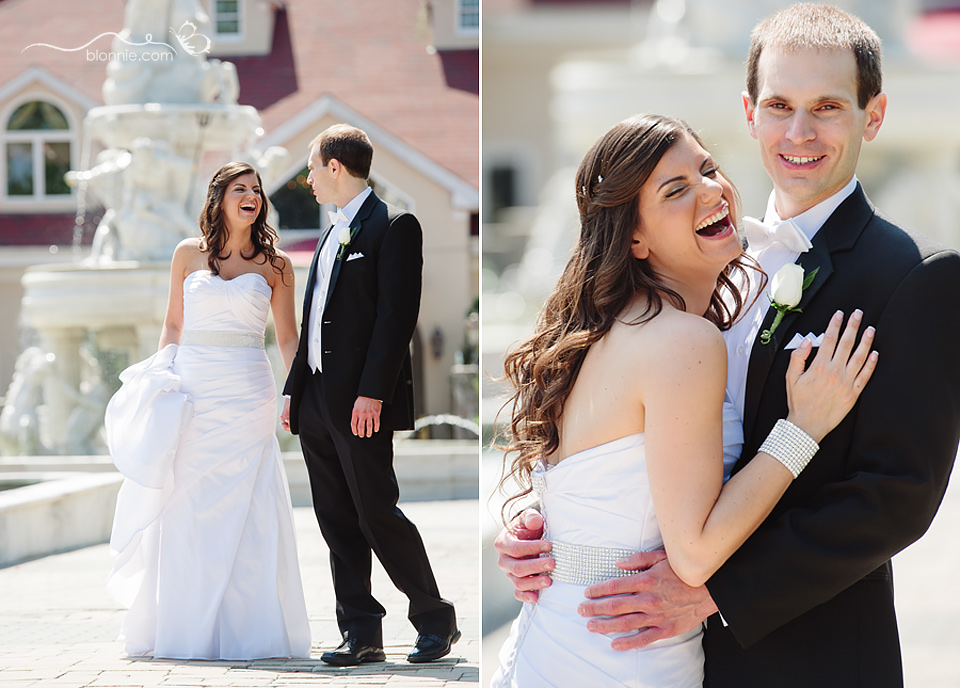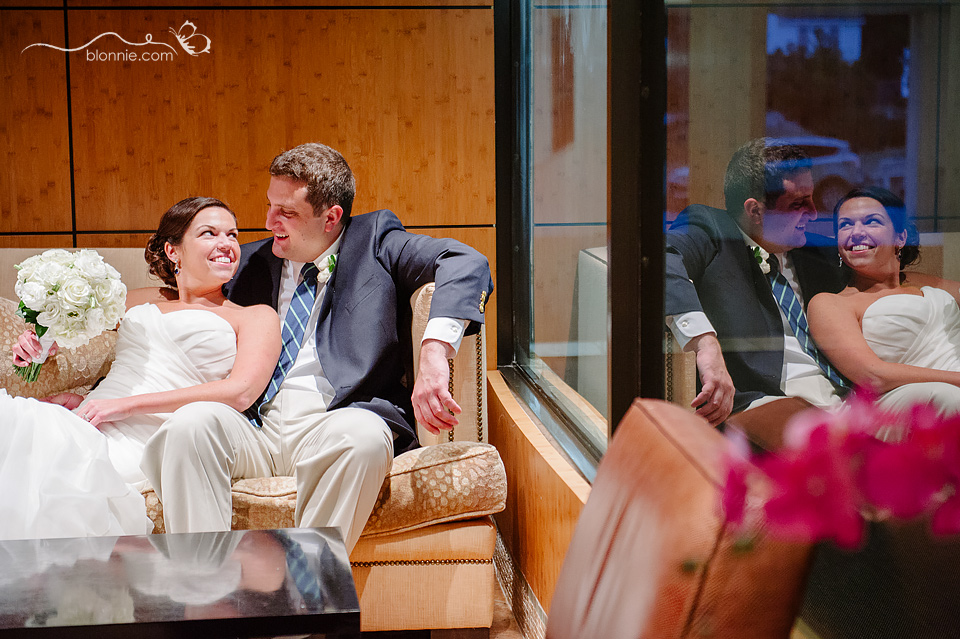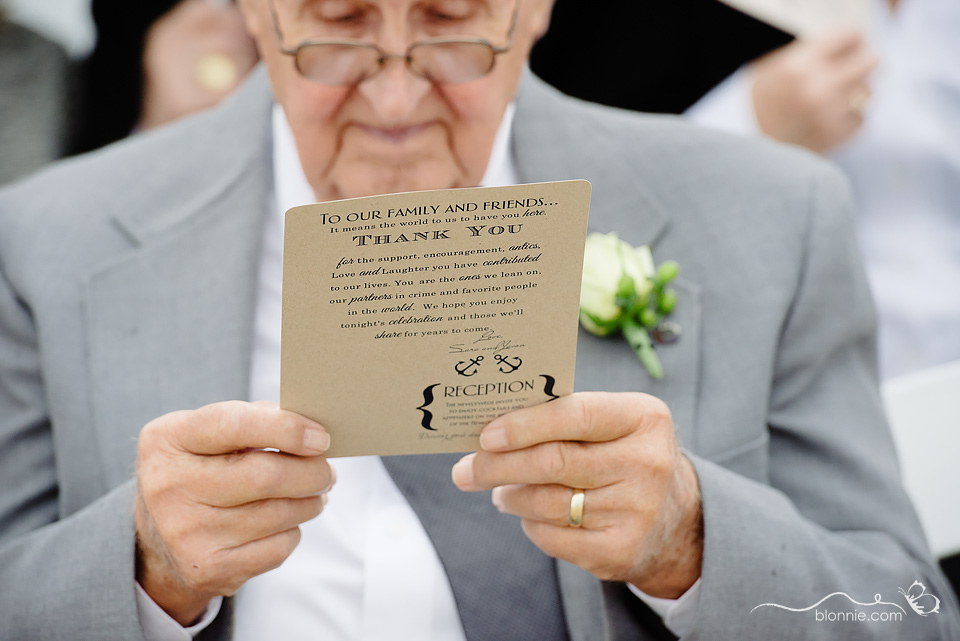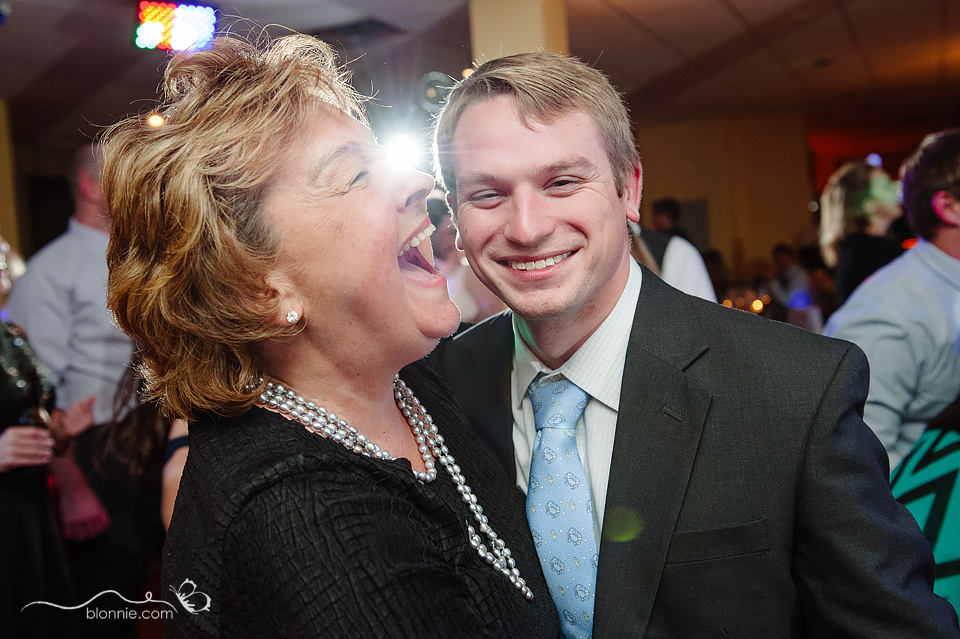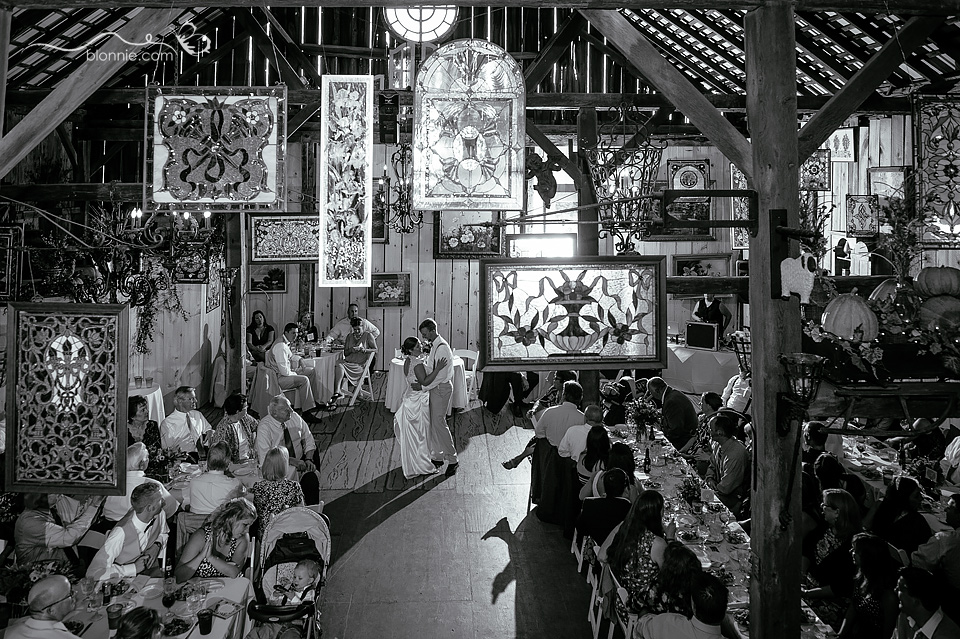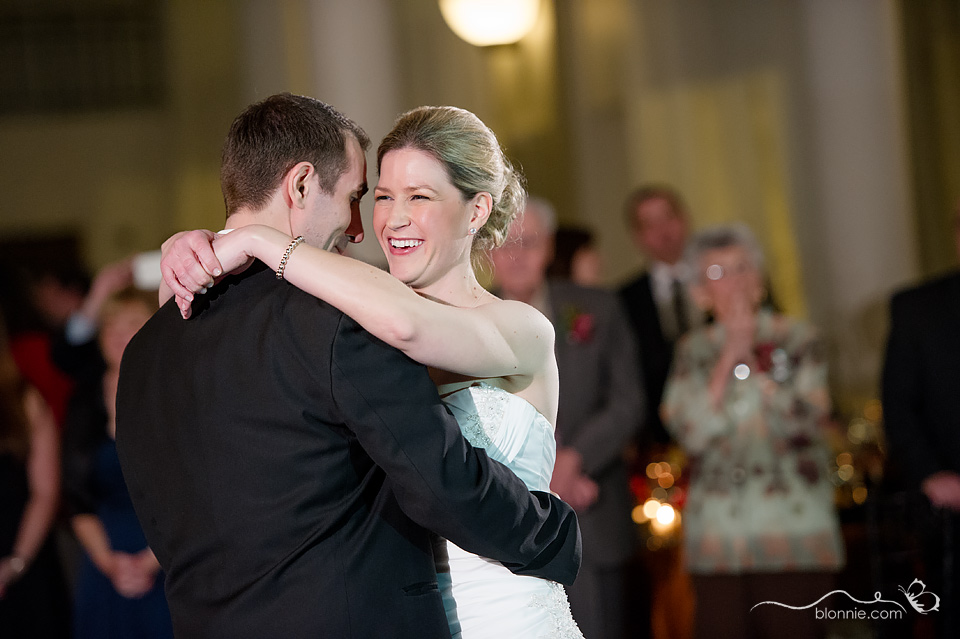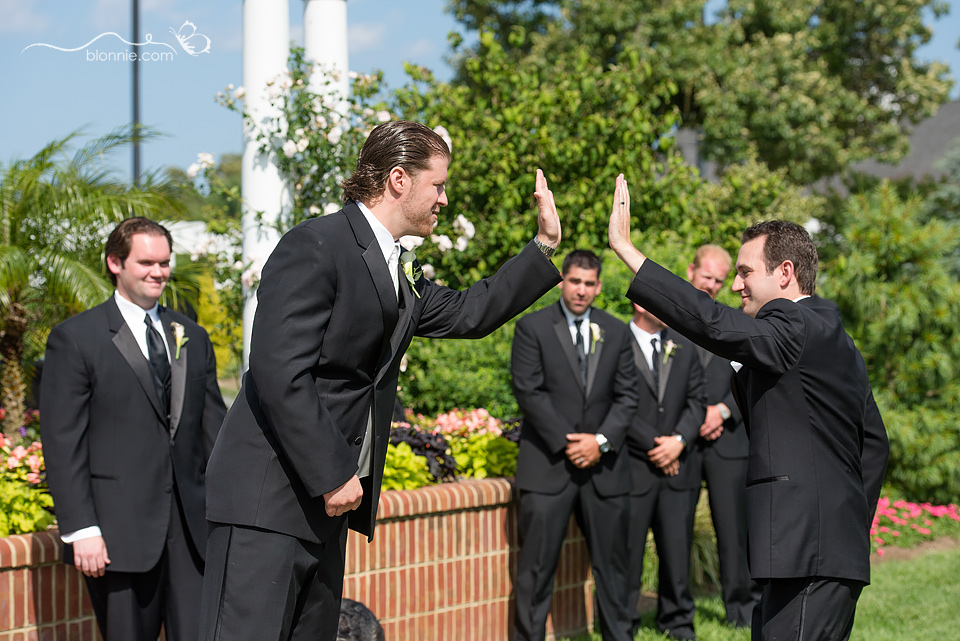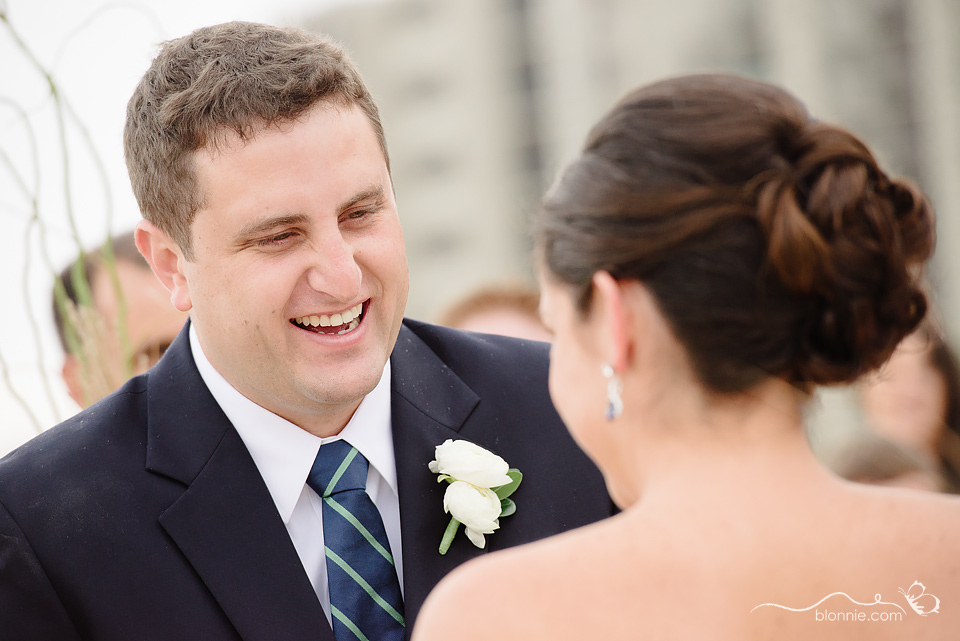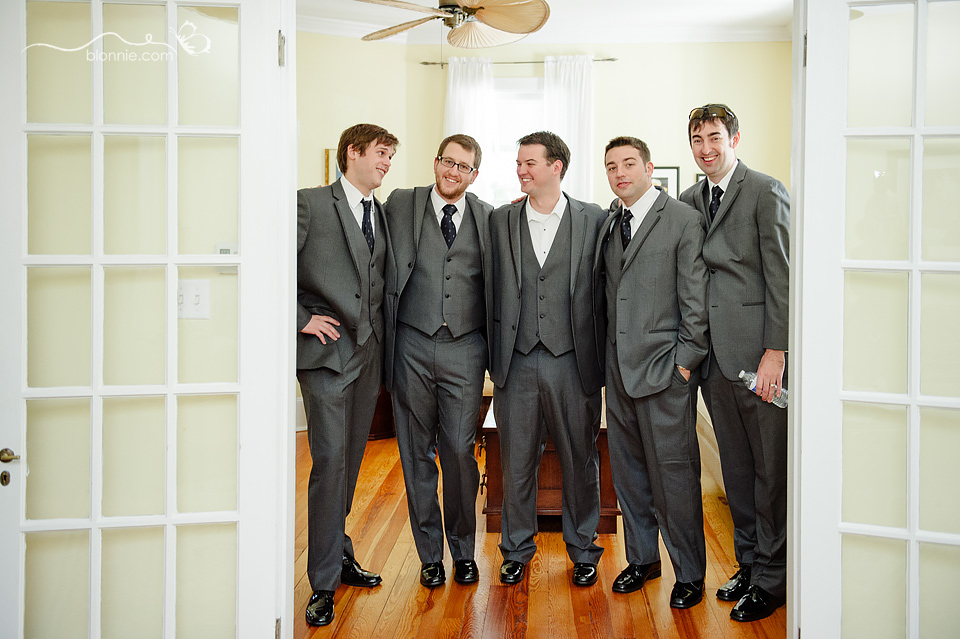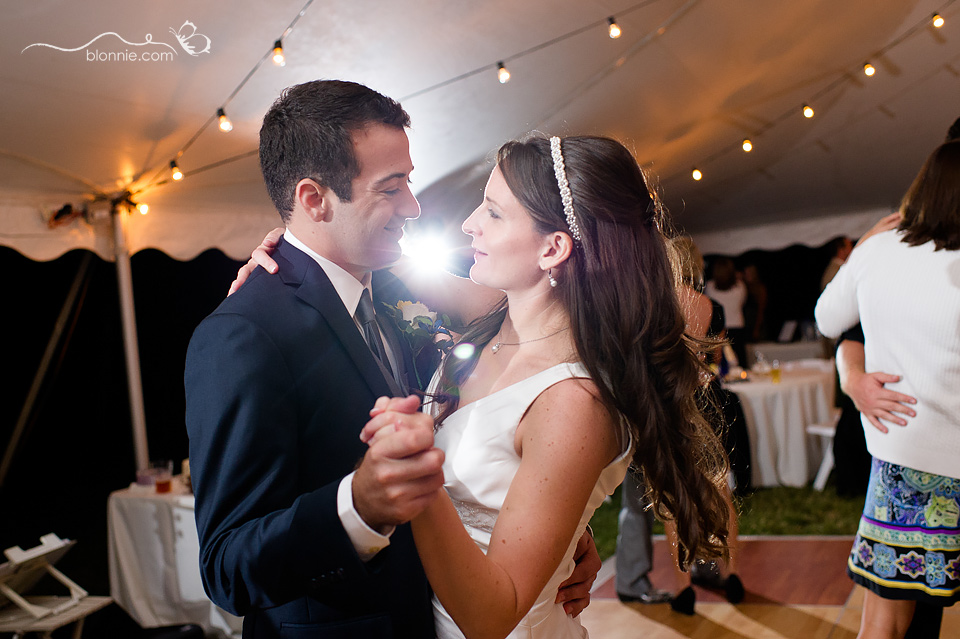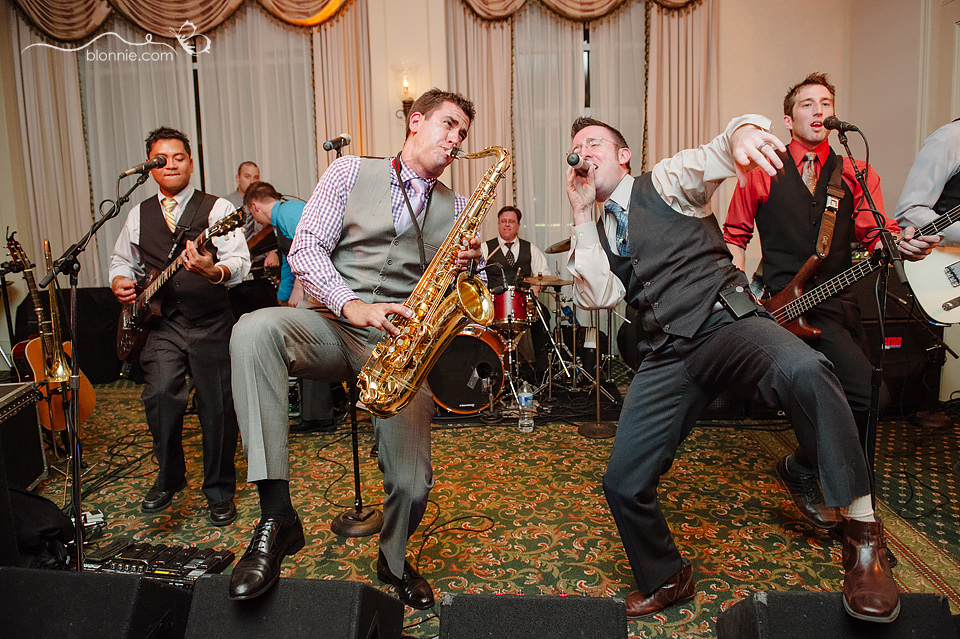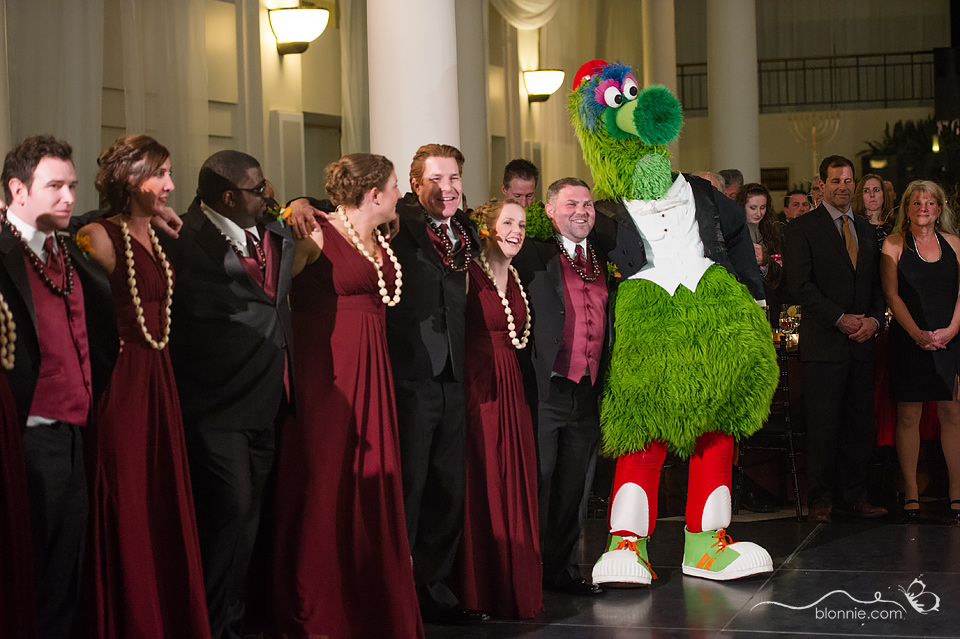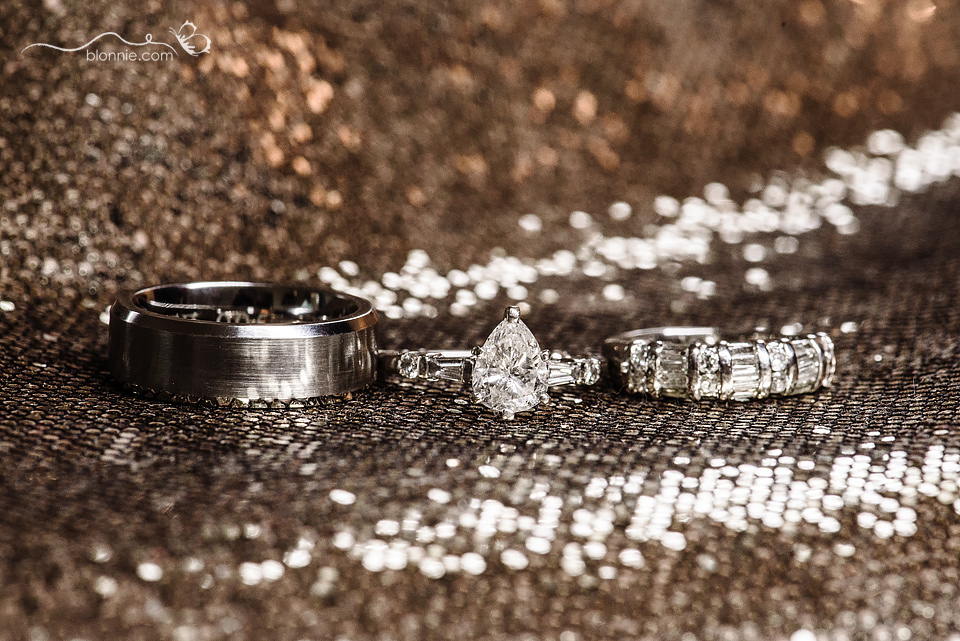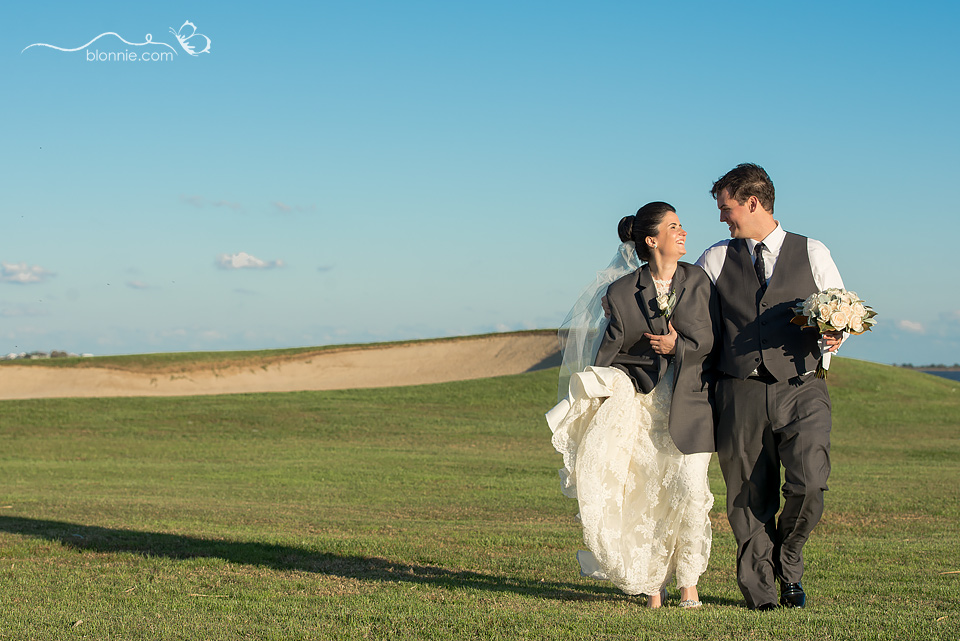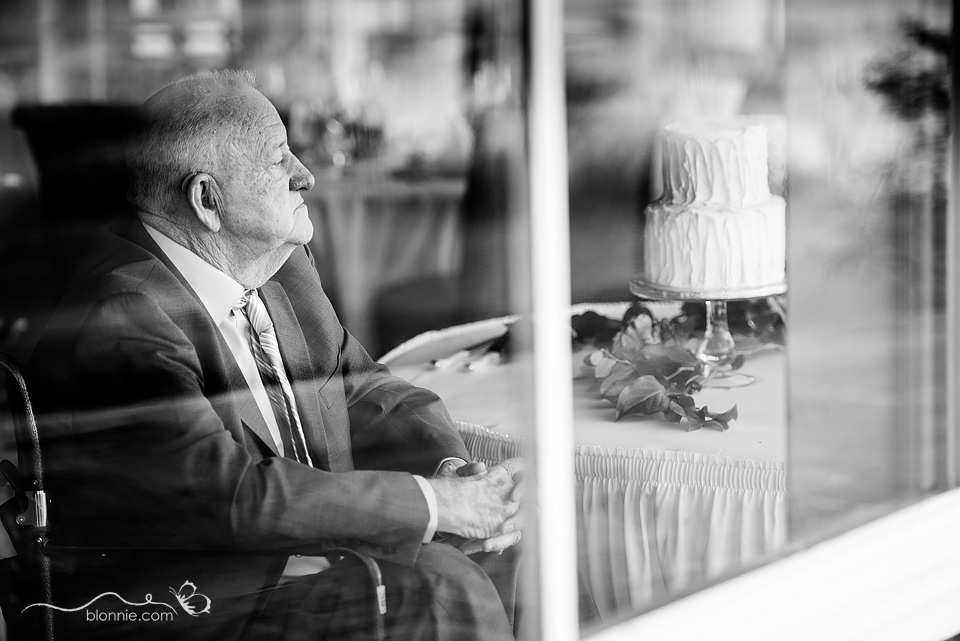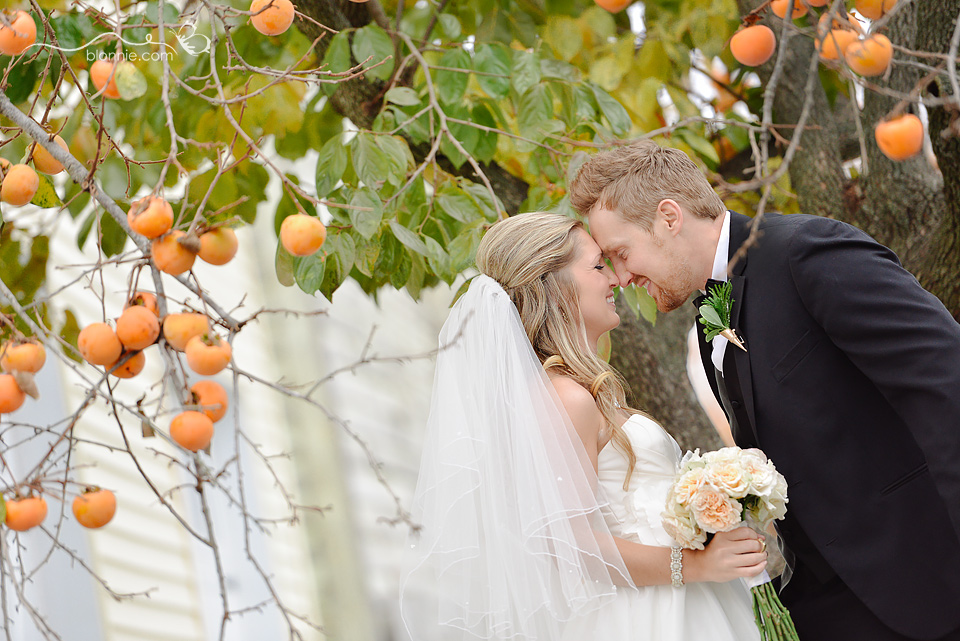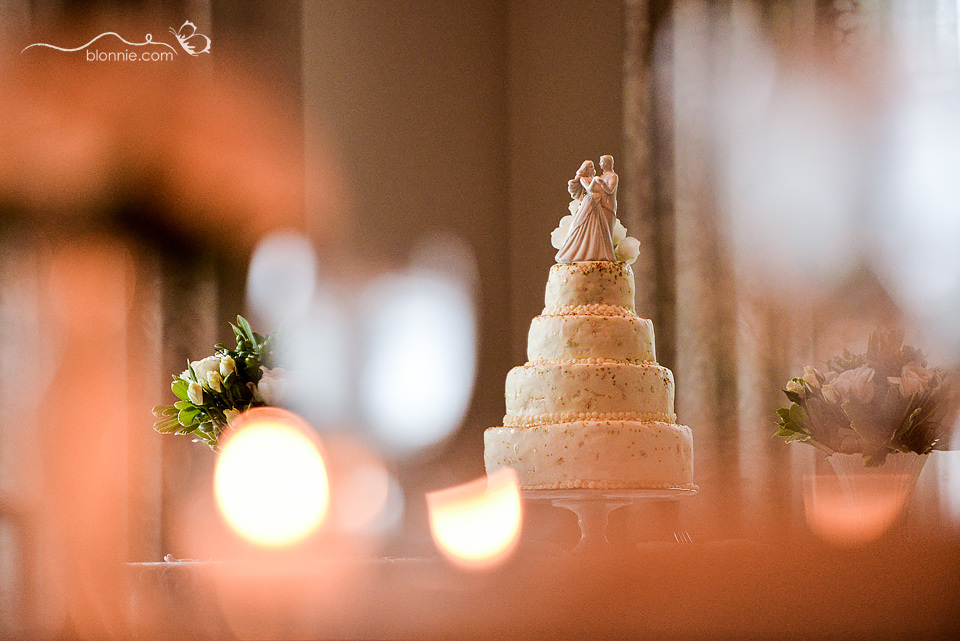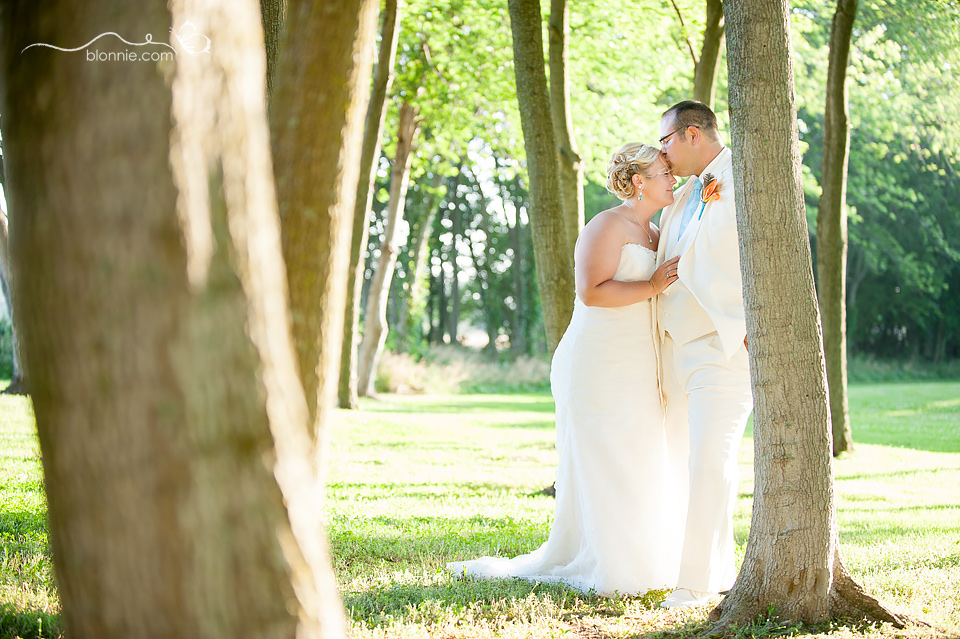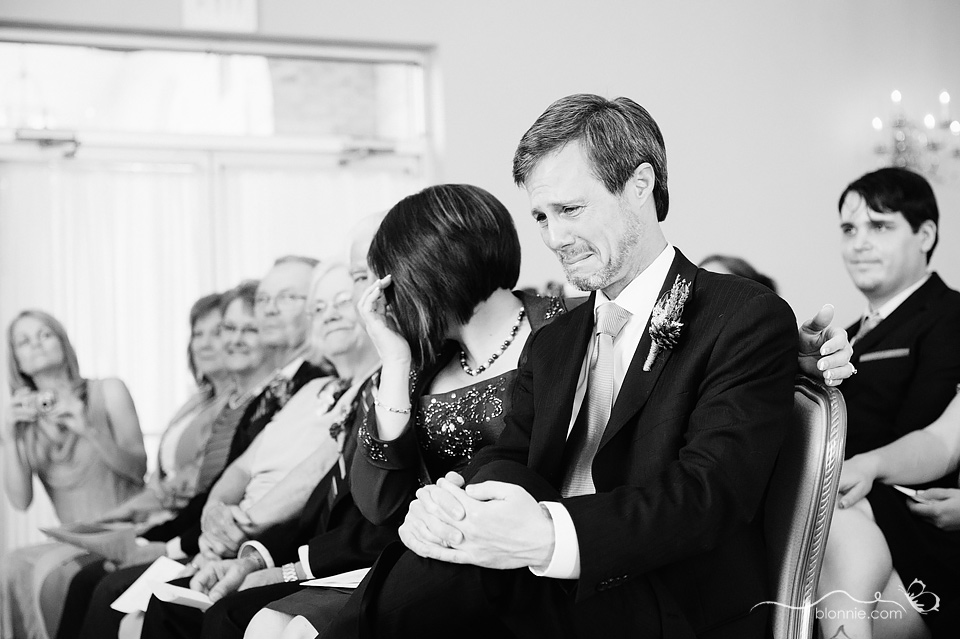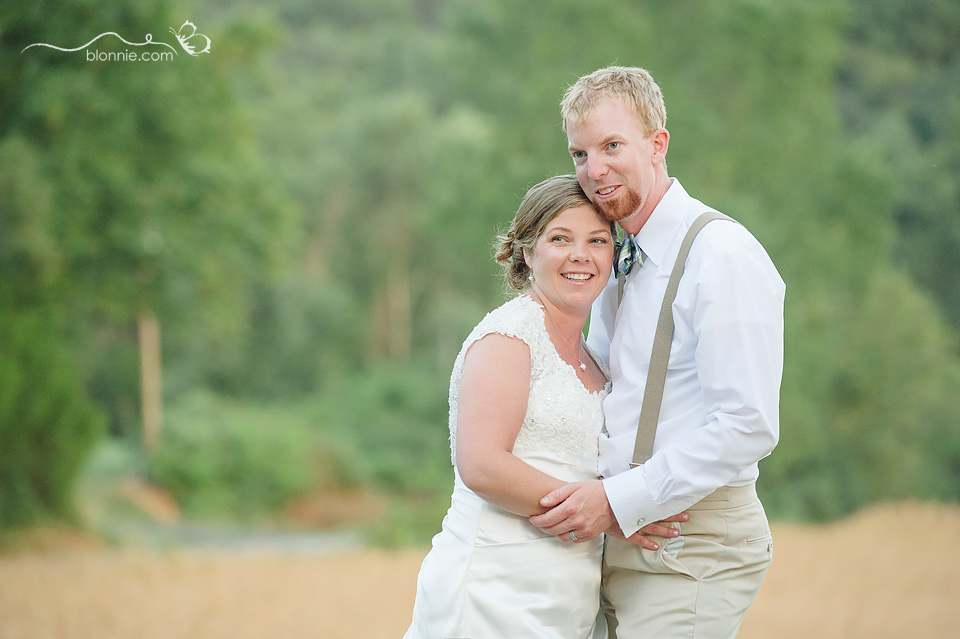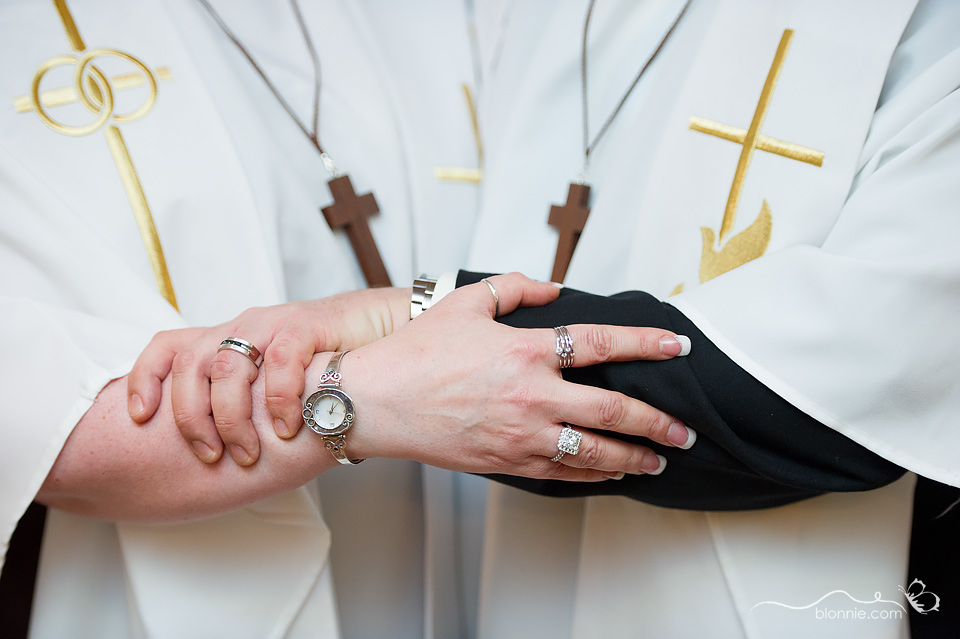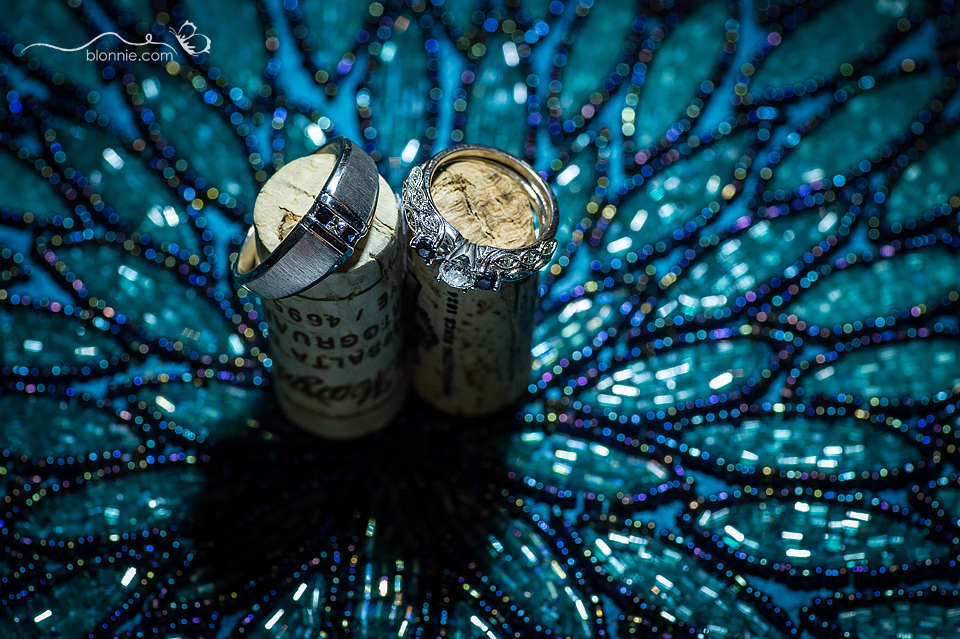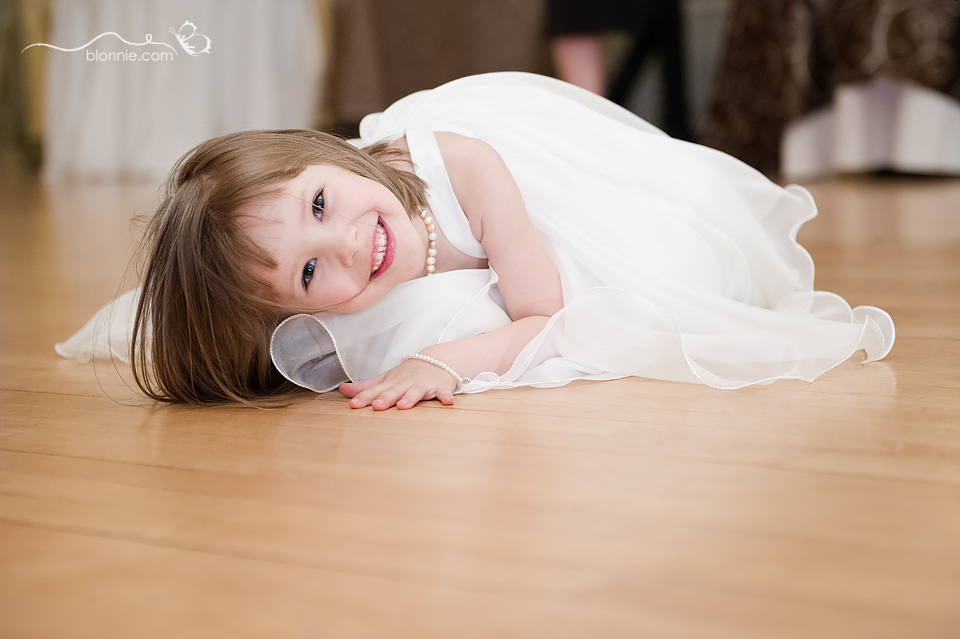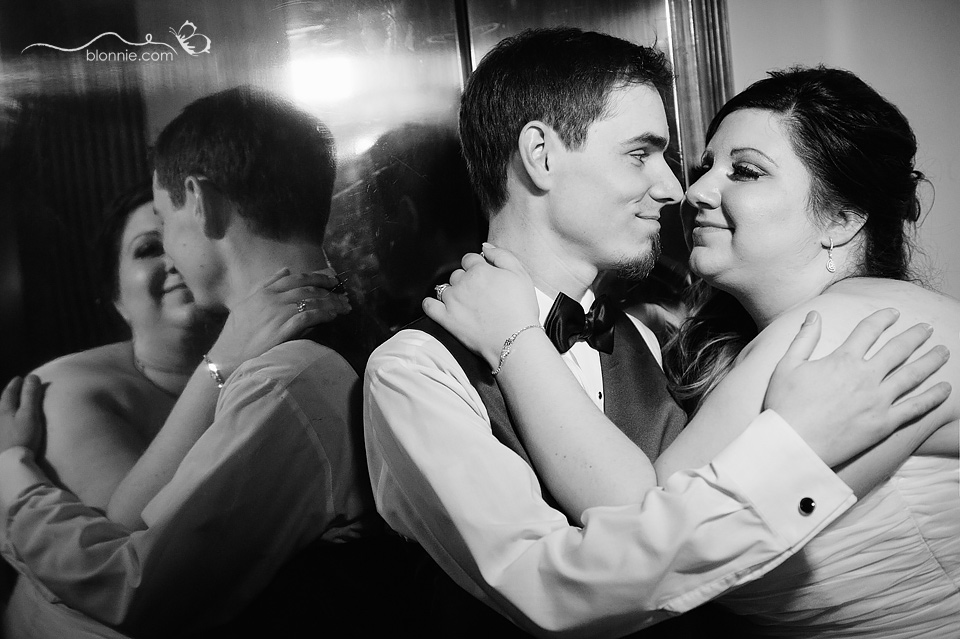 Best Delaware Wedding Photos of 2013
For 2014, I'm running a special for free proposal photography coverage! I've photographed proposals in Philadelphia and Maryland and would love to add Delaware to that list. Photographing proposals is exciting and I want to do more! The problem is: sometimes I don't think people are even aware that there is such a "thing" as a proposal photographer, so they just have a friend with a camera take photos (if there are any photos taken at all!) Wouldn't it be nice to have a professional hidden away taking photos of your bride or groom to be when you pop the life changing question? I would love to be that photographer!
If you hire me in 2014 to photograph your proposal, and then later decide to book me as your wedding photographer, the cost of your proposal session will be completely credited to your selected wedding package. Contact me today for more details about what's include in my proposal sessions.