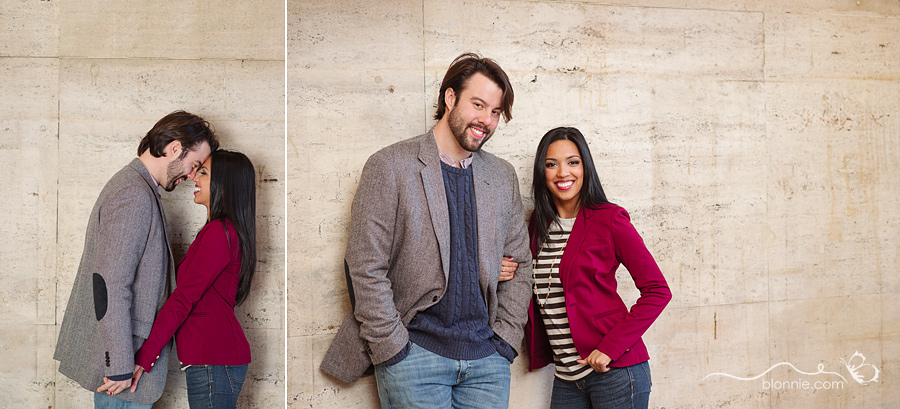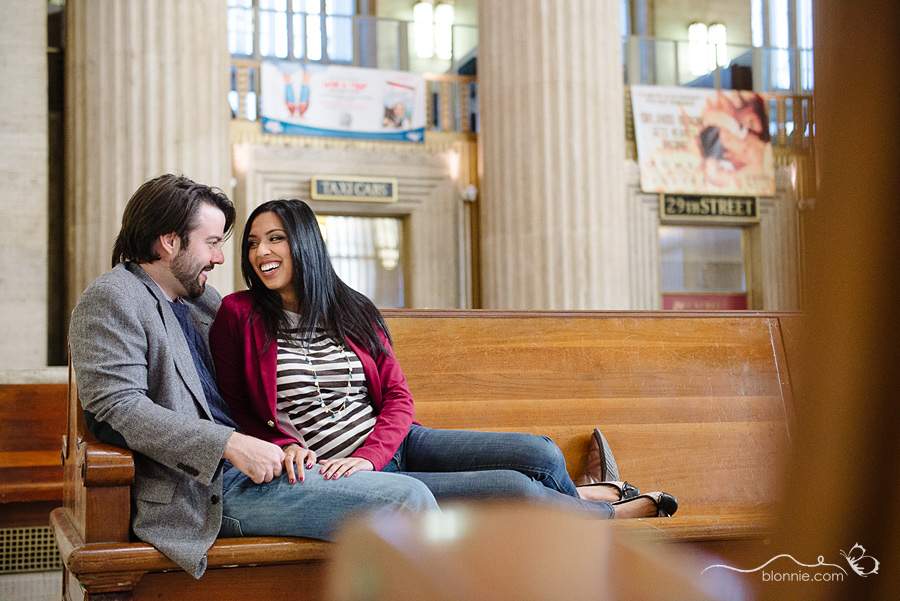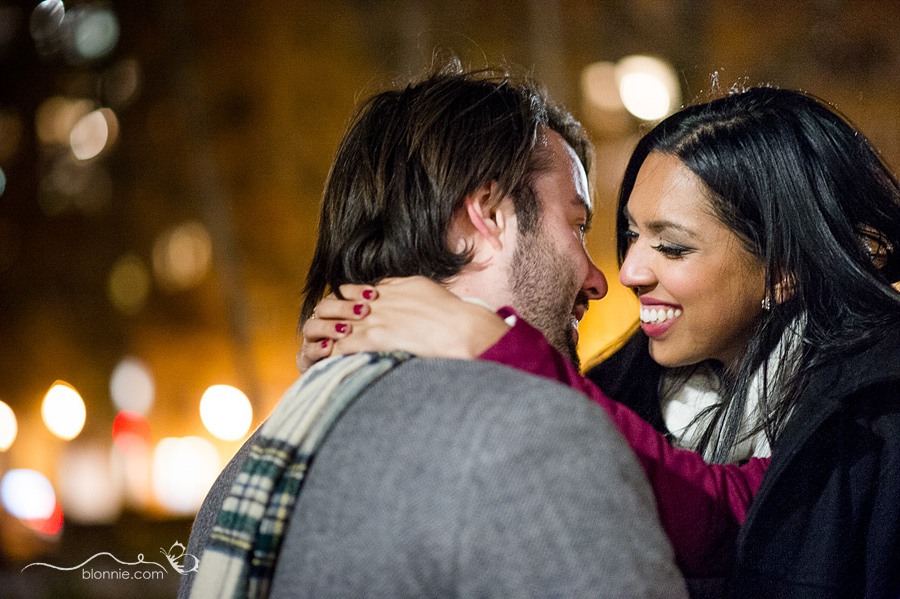 She proposed with a red pen, and he said yes! :)

T & P were unsure how their relationship would fare after she accepted a job in New York City and he stayed behind at home in Philadelphia. A move like this could make or break a relationship. Would it fizzle and burn out, or would the move fortify their bond? Their uncertainty was quickly replaced with solid understanding between them – their lives were meant to be shared with one another. So one day, after careful planning and coordination with their friends, T proposed in Philadelphia's Clark Park with a long letter she read to her English major boyfriend. She handed him a red pen as the note concluded, and asked: "Will you do me the extraordinary honor of editing my written correspondence for the rest of your life?" What was his reply? Just as she predicted: "Let me sleep on it and I'll give you an answer in the morning!"

Since much of their lives are spent traveling between New York City and Philadelphia, they decided 30th Street Station would be the perfect setting (indoors and warm) for an engagement session in Philly on a cold November day. After 30th Street we went to Rittenhouse Square for a few shots in the park. It was a bit darker (and colder) than we anticipated, but they were not opposed to snuggling together for warmth for a few more photos.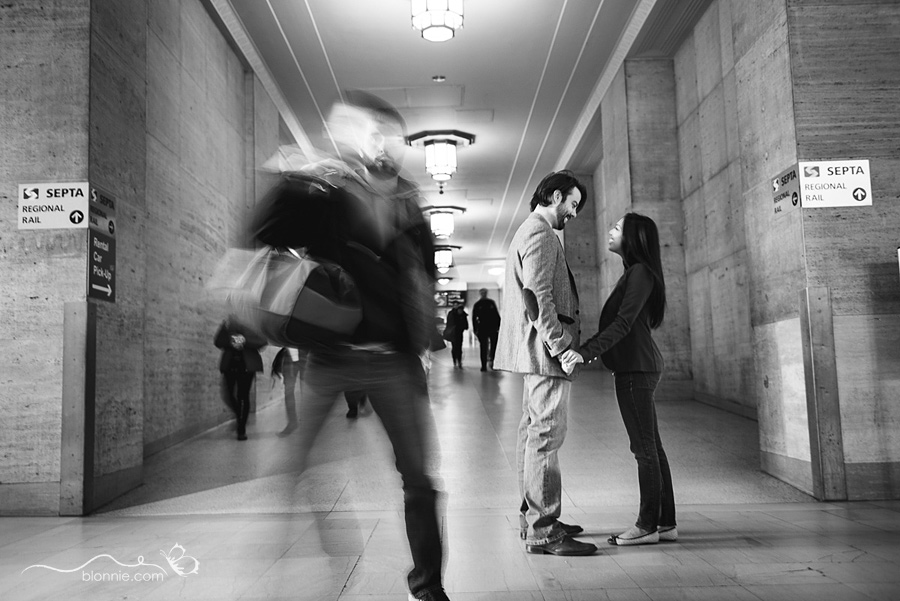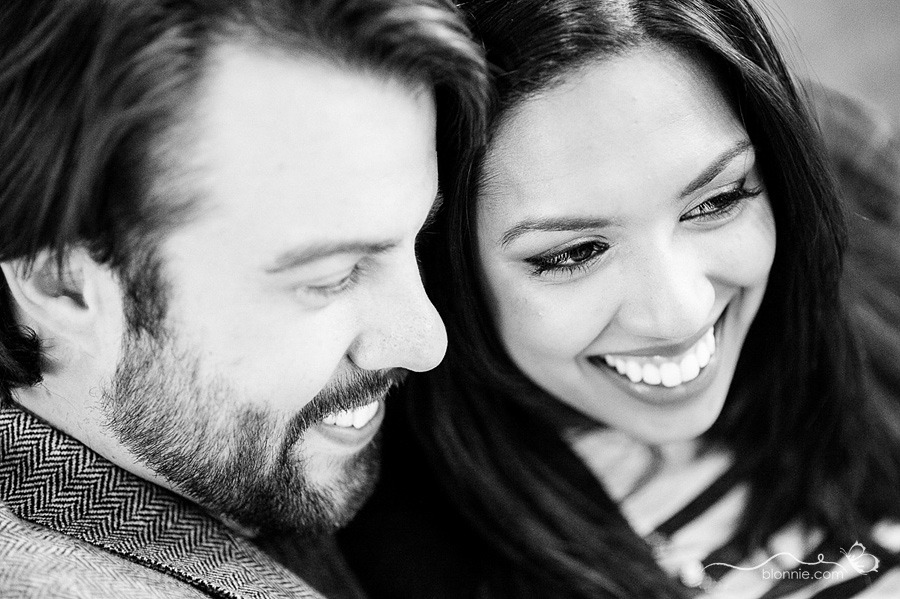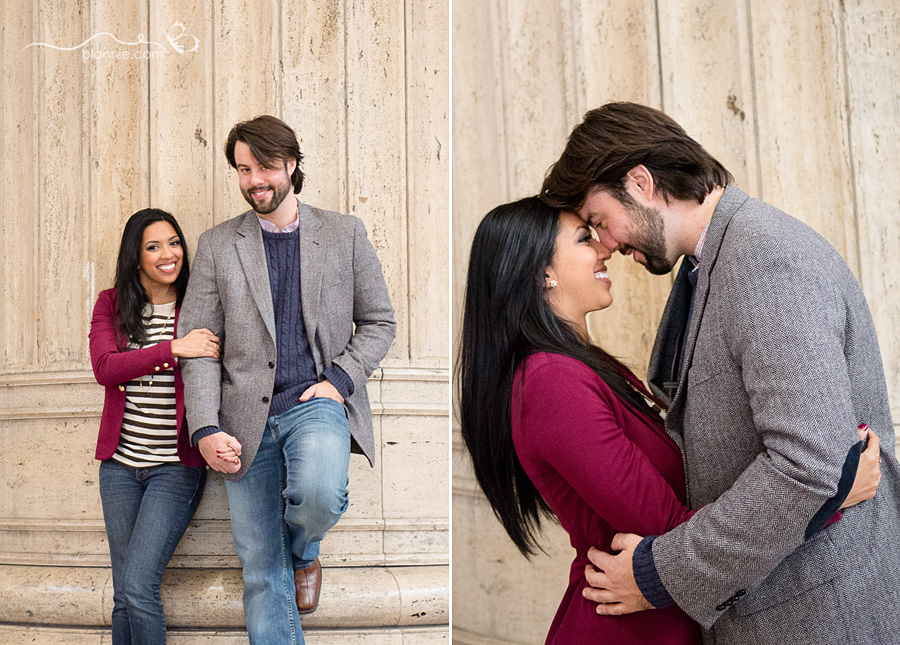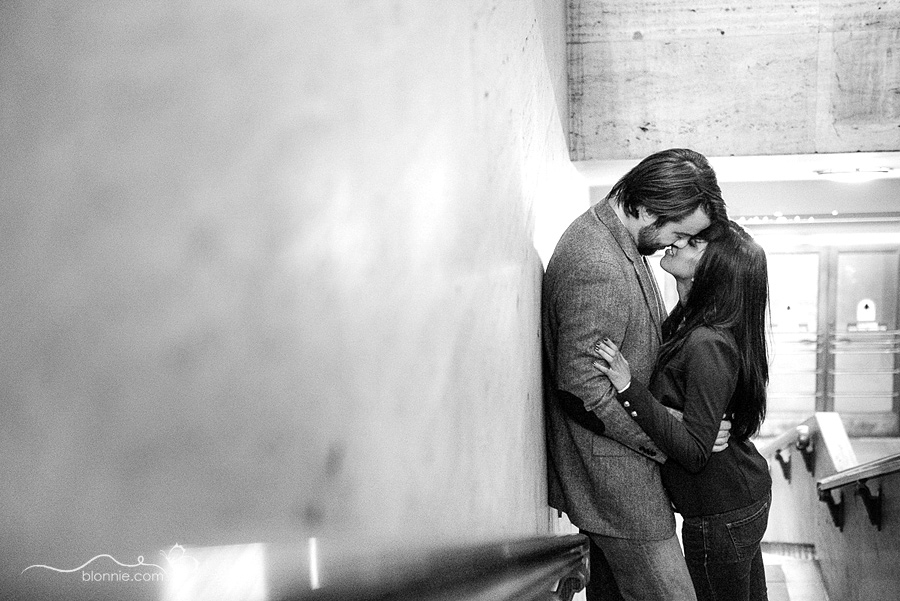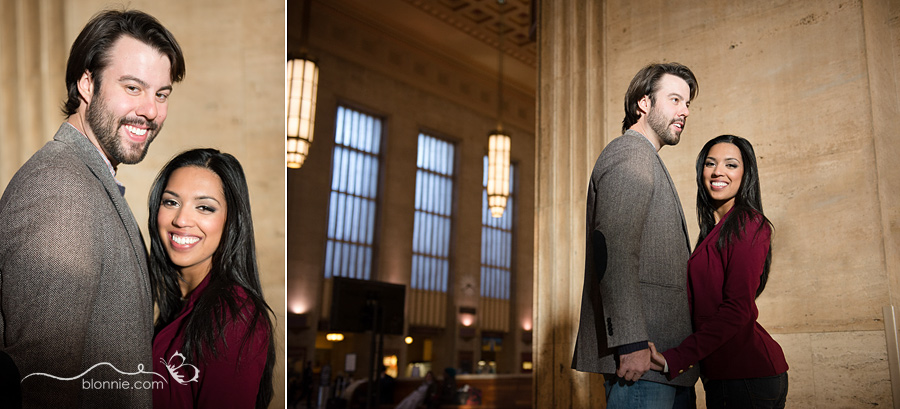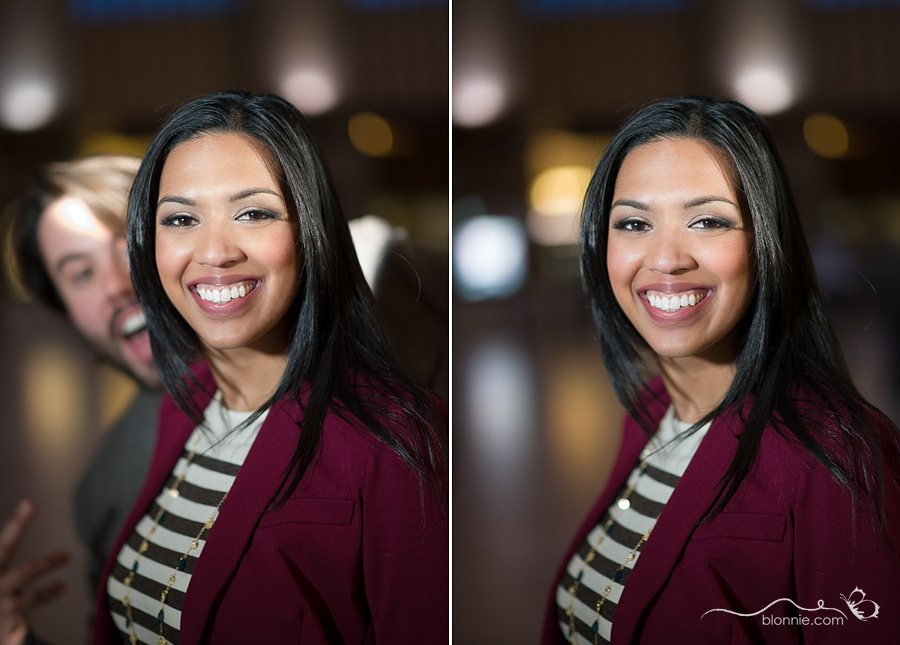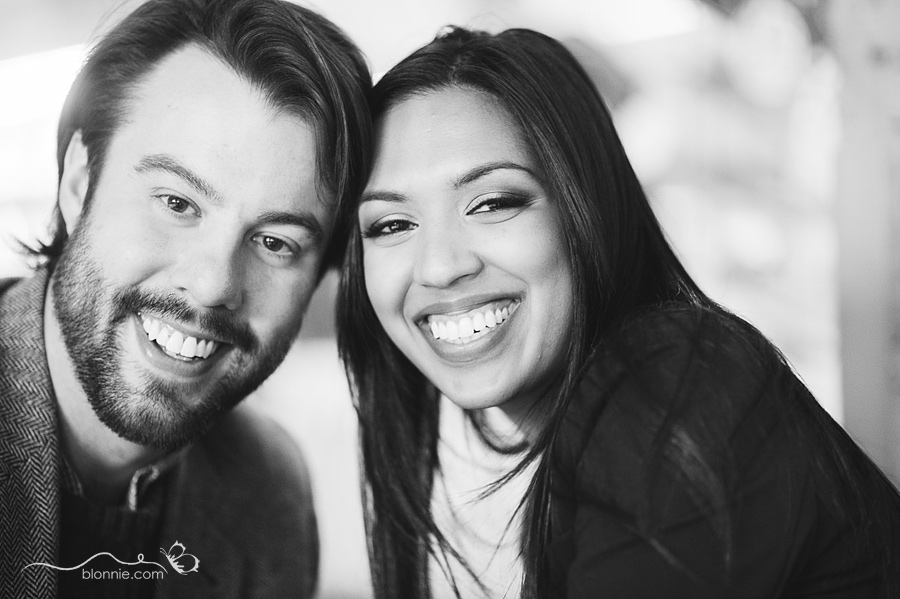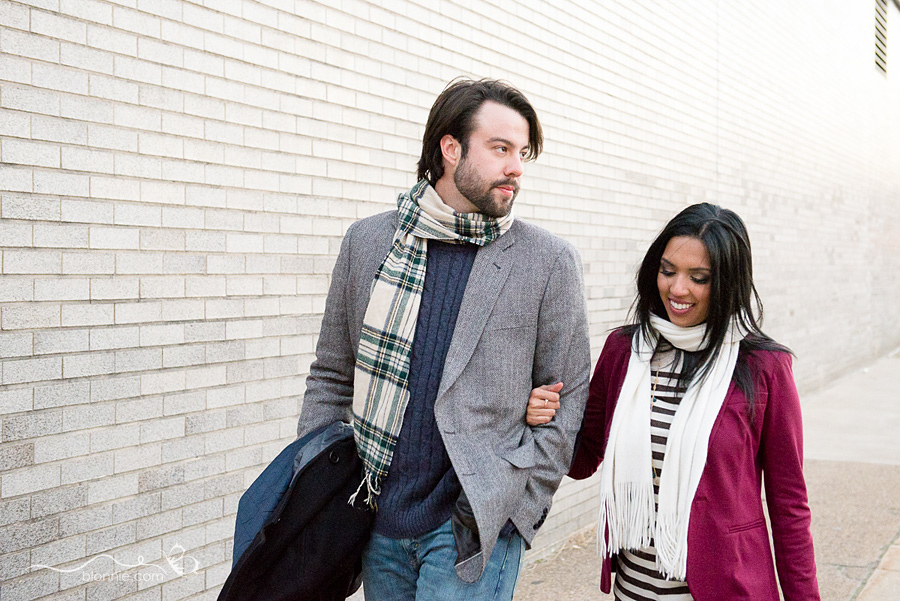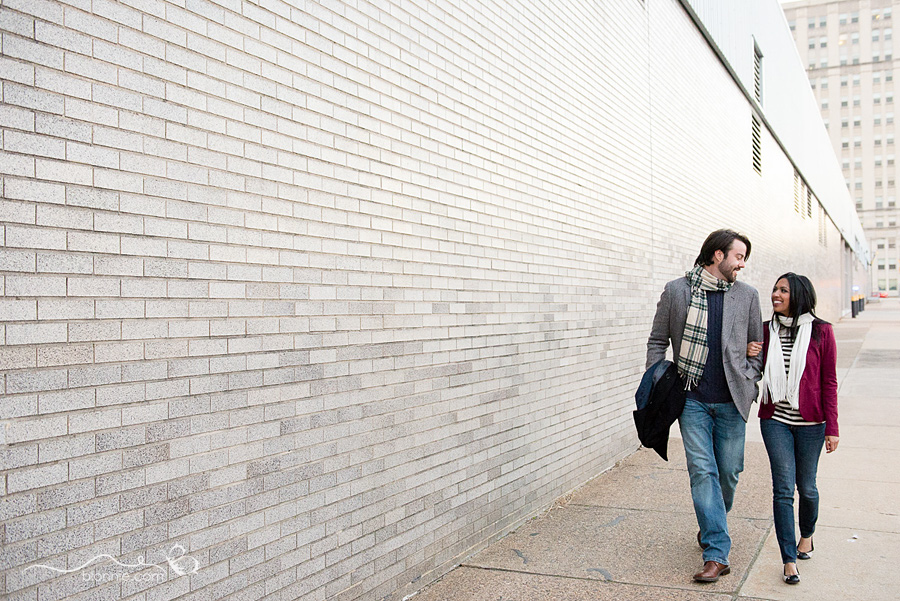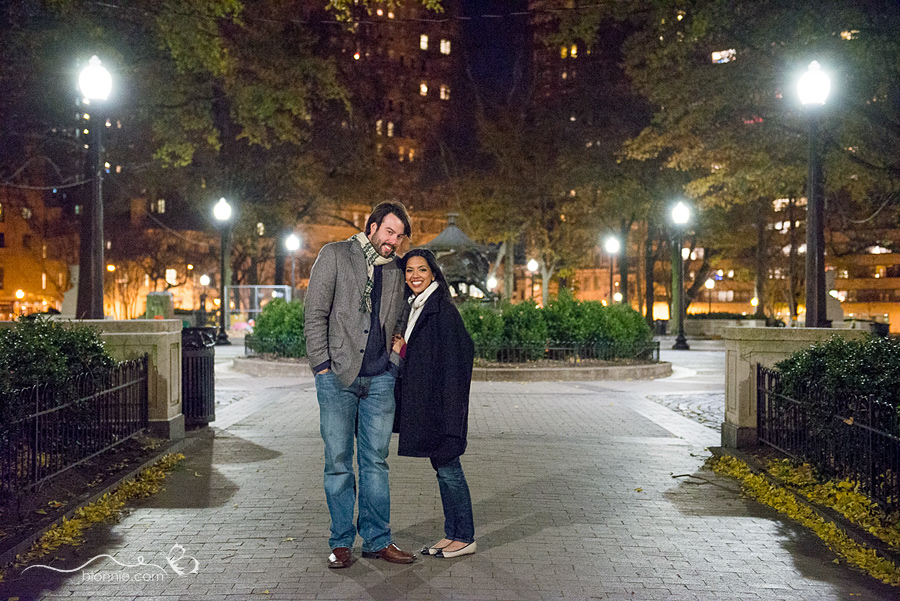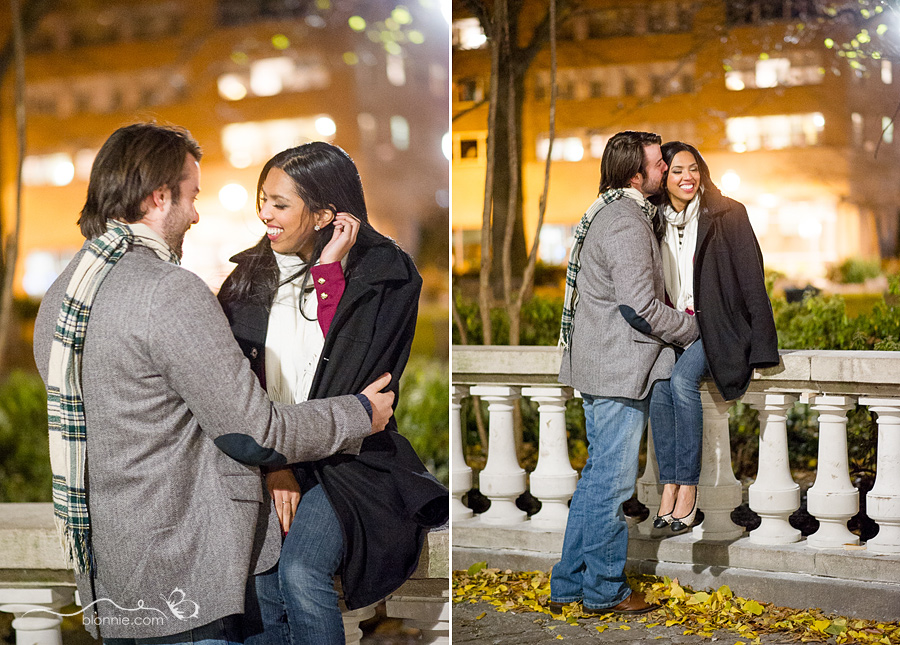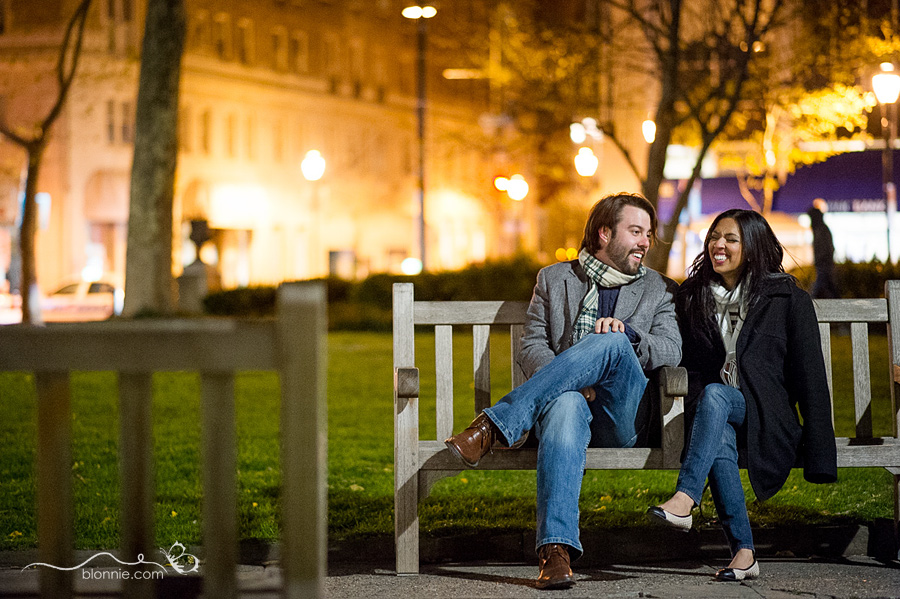 Philadelphia Engagement Photos at 30th Street Station and Rittenhouse Square